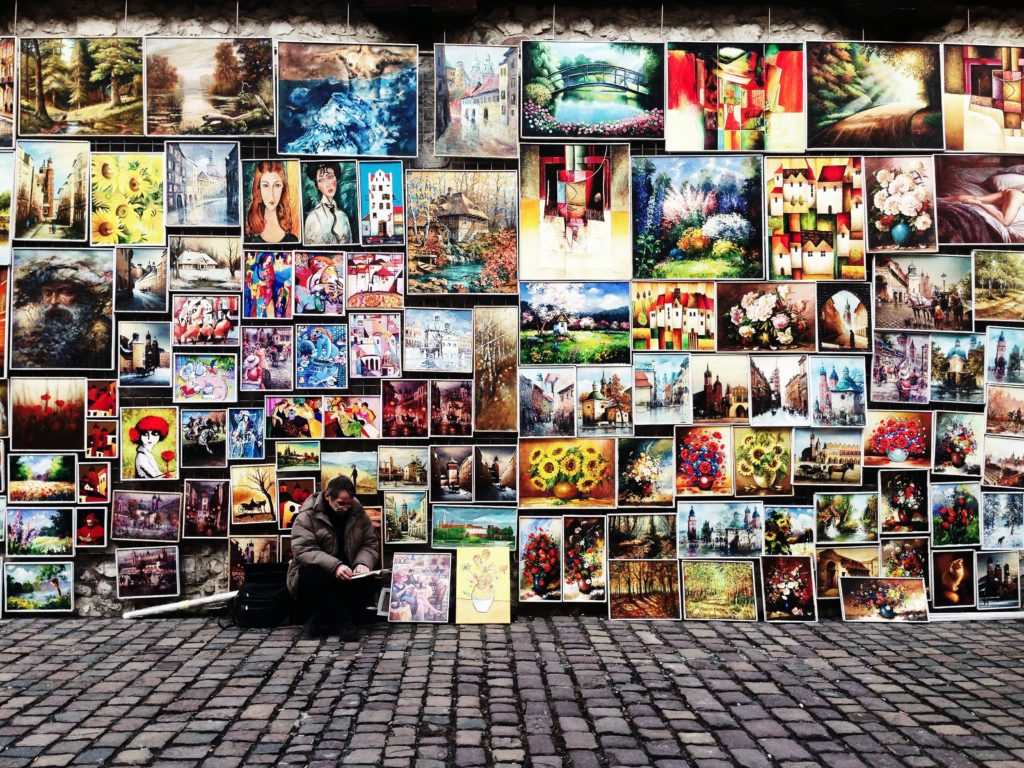 Stock photos are a digital marketer's best friend. However, it is possible to use them ineffectively. You don't want to turn your audience away by using a stock photo that's irrelevant, confusing, or just plain dull. To avoid common stock photo faux pas, here are five ways you should be using them.
Convey Genuine Emotion
Not all stock photos are good stock photos. A common error marketers make when selecting photos for their ads or blog posts is choosing ones that are cheesy or obviously fake. You want to carefully select your stock photo, considering the emotion you want to convey. Otherwise, your audience will roll their eyes and not take your content seriously.
WordStream uses two good examples to show the difference between a photo that looks genuine and one that looks inauthentic. Look at the following. Which one appears more genuine?
The image on the left looks more natural, doesn't it? Although it may be challenging to explain exactly what makes the first image feel more genuine and the second one feel staged and cheesy, you can usually tell by using your intuition. If you're unsure what your intuition is telling you, ask people for their opinion.
Establish Context
Your stock photo should always match your content. The image should be relevant and should help establish the context of your message. For example, if you're promoting your meal delivery service, you should not use a stock photo of a sleeping kitty. Instead, you want to use a photo of a meal or someone preparing a meal because it matches the context of your message. Your stock photo should tell your audience what to expect. Are they going to read about marketing strategies? Pet care? Car insurance? A good stock photo can quickly establish that context.
Be Creative
While still choosing an image that's contextually relevant and genuine, you should also be creative with your stock-photo choice. It's easy to take the generic route. For example, we've all seen the basic photo of businessmen shaking hands for any type of business-related ad or article. Explore different keywords related to your content to find something new and outside-the-box.
Add Filters, Text, or Effects
If you're legally allowed to modify a stock image according to its licensing terms, feel free to augment the photo with filters, text, or other effects to make it your own. You obviously don't want to overdo it, but slight modifications can help make a photo more relevant or more personalized to your specific content.
Most Important, Give Credit If Required
Last but certainly not least, make sure you appropriately and legally attribute credit for the stock photo you use. When searching for stock photos, carefully read the licensing terms. According to WordStream, there are three types of licensing for stock photos:
Public Domain: Some stock photo sites, like Pexels, are free to use without requiring any type of license or attribution.
Royalty Free: This type requires a one-time payment for permission to use a stock photo. You can then use the stock photo repeatedly without having to re-purchase.
Right Managed: You can only use the stock photo once.
Whenever you're looking for stock photos, always closely read the details of its licensing and attribution requirements. The last thing you want is to get into legal trouble.
Stock photos are a great and convenient way to enhance your digital content, whether it be a social media campaign or blog content. Use them wisely, and you will see positive results.
Not sure where to get stock photos? Check out our list of 10 best free stock photography websites.
By Anna Hubbel, writer at AdvertiseMint, best Facebook advertising agency