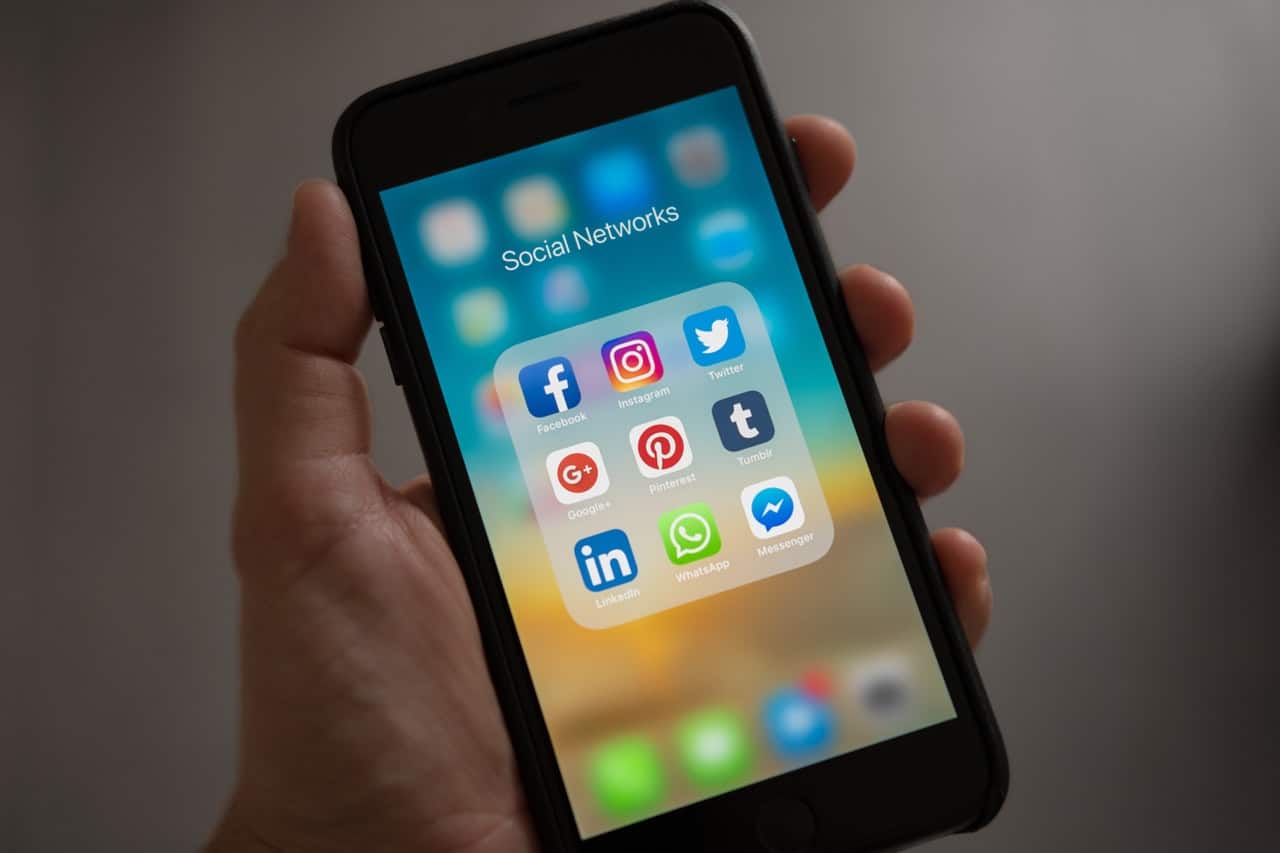 It's no secret: as modern consumers, we spend an excessive amount of time with media. However, as eMarketer discovered, how we spend our time with media may not be as black and white as we may think. Here are six facts eMarketer discovered about time US adult users spend with media.
1. US Adult Users Spend More Time Listening to the Radio Than Using Social Networks
Although you don't hear much about radio these days, we obviously listen to it more than we realize. According to eMarketer, adult users in the US spent an average of 1 hour, 26 minutes listening to the radio in 2017. In contrast, average use of social media in 2017 came to 40 minutes on mobile, 11 minutes on computers.
2. When It Comes to Media Consumption, We're Actually in a State of Gradual Change
It may seem like we are rapidly and ferociously increasing our time spent on media. However, eMarketer says the hype has actually died down and that unless the next big thing comes out sometime soon, we can expect consumption to grow at only 3.5 percent.
3. Time Spent on Facebook Continues to Increase in Spite of Competition
Even as networks like Snapchat keep growing and rolling out new features, we will increase our daily time spent on Facebook by one minute each year between now and 2019. In 2017, eMarketer says average time spent on the social network was 25 minutes, meaning time is expected to increase to 26 minutes in 2018.
4. Adult Users Spend One-Third of Their Smartphone-Plus-Tablet Non-voice Time on Tablets
We spent an average of 1 hour, 12 minutes on tablets in 2017, according to eMarketer. Compare that to the 2 hours, 3 minutes spent on smartphones, and you see that users still spend a good bit of time on tablet devices.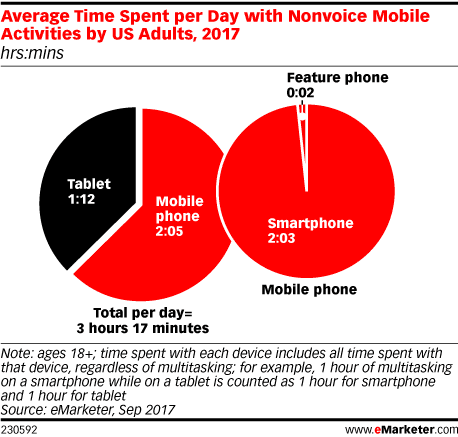 5. Average Time Spent Watching Non-digital TV Is over Two Hours Higher Than Digital Video
Although we are spending less and less time watching traditional TV than before, we're still watching it. A daily average of 3 hours, 58 minutes was estimated for 2017. Comparatively, only 1 hour, 17 minutes was estimated for digital video. That gap, says eMarketer, will shrink by 2019, as the numbers continue to shift in favor of digital. However, that doesn't mean we won't still be spending a good bit of our media time watching traditional TV.
6. Ad Dollars Spent on Non-voice Mobile Is Higher Than Time Spent on Non-voice Mobile
As advertisers, we may be jumping the gun a bit, investing a lot of money on ads for mobile devices to the point where it outweighs the time users are actually spending on their devices. According to eMarketer, mobile's share of ad outlays was 30.2 percent in 2017, but only 28.1 percent of users' time was spent on their mobile devices.
As useful as this knowledge of current media consumption trends is to us as advertisers, it's also important to note that these trends can change dramatically as new technology products emerge. In the meantime, let's use the information we have to craft strategies that match these current trends, and then we can adapt as necessary.
Read about the seven popular topics and trends on Facebook in 2017.