Do you want to add a link to TikTok bio?
Adding a link to your bio is a great way to direct your followers from your TikTok profile to another platform. It allows you you to share your other social media profiles, promote your latest project, or connect your viewers to your website.
This blog post will cover all you should know about adding a link to your TikTok bio.
What Is a TikTok Bio Link?
A TikTok bio link is a clickable URL that you can add to your TikTok profile. It's a small but powerful tool that allows you to direct your viewers to other websites or social media platforms outside of TikTok. Since the link will be in your bio, anyone who visits your profile can access it.
Read more: How to go live on TikTok.
How To Add a Link to Your TikTok Bio in 5 Steps
Here are the steps to get you started:
1. First, copy the link that you want to add to your bio.
2. Open your TikTok app.
3. Go to your profile.
4. Tap Edit Profile.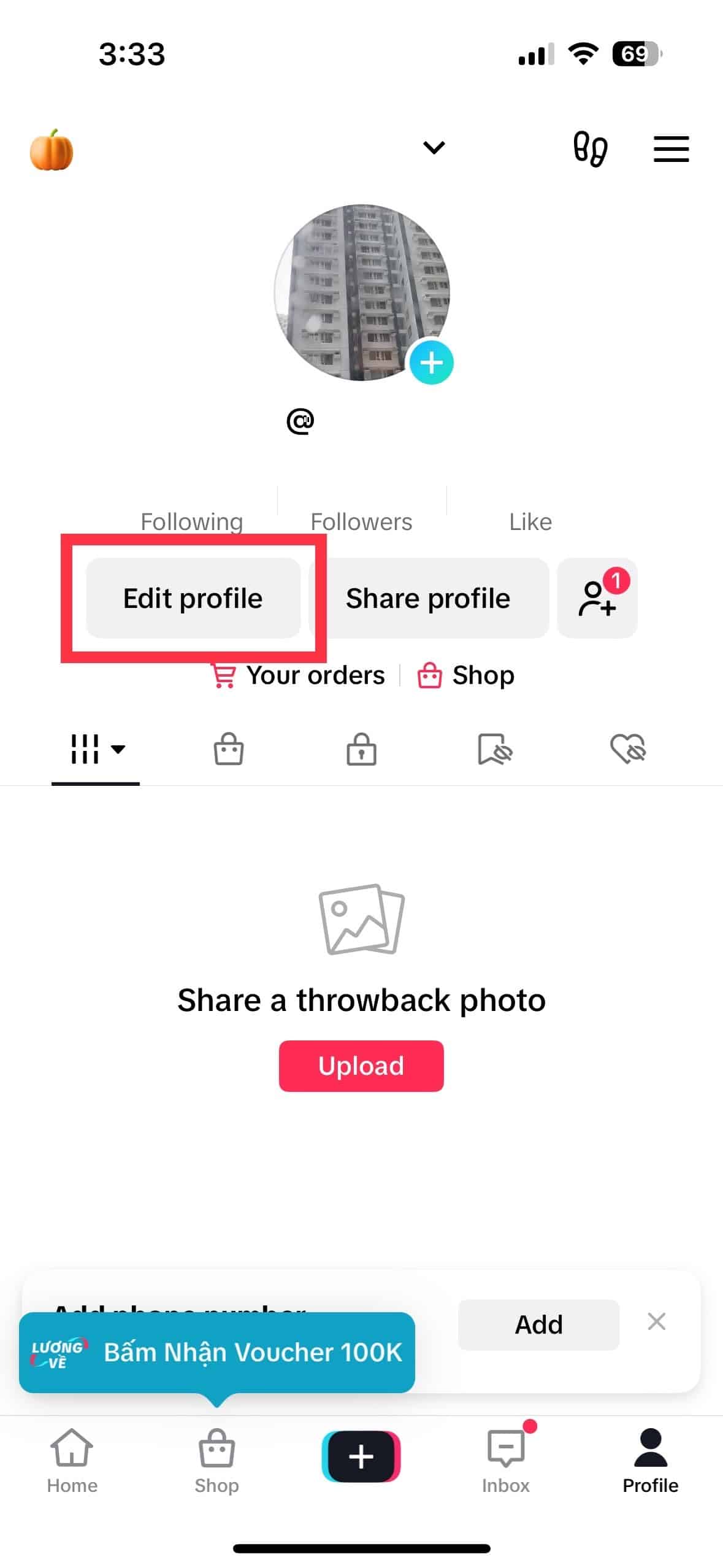 5. Paste the link on the website option. Then, hit Save.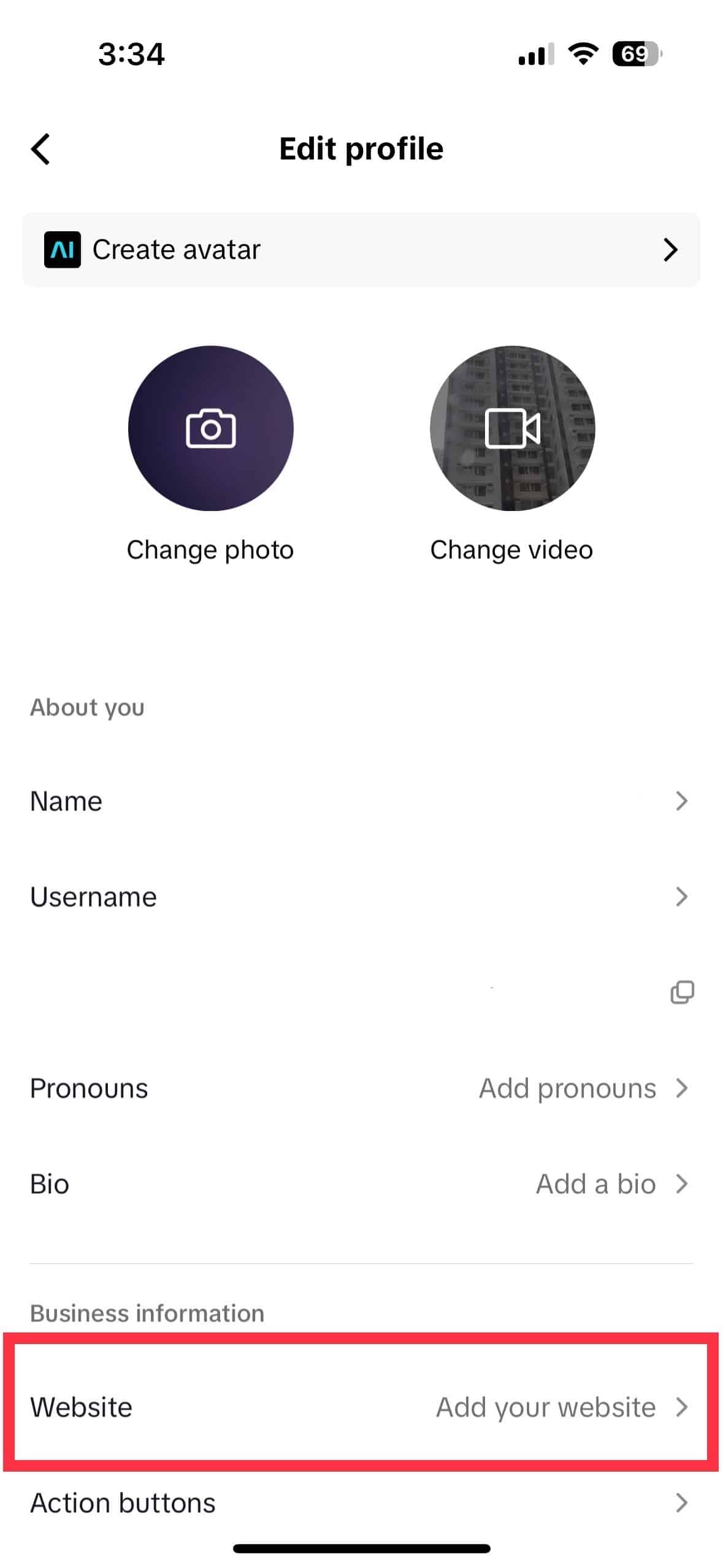 Advantages of Adding Links to Your TikTok Bio
The following are the advantages of adding links to your TikTok bio:
Increased website traffic: 

Linking your TikTok to your website or other social media platforms can drive more traffic to your websites. It can be helpful for businesses and content creators looking for ways to promote their products or content. When you include a link to your website in your bio, it will boost your credibility and trustworthiness. It will show you have a dedicated online presence beyond the TikTok platform.

Direct promotion: 

You can promote your products, services, or campaigns by linking them to a relevant page. This will help you drive traffic with a single click. By driving your TikTok viewers to your website, you can potentially convert your TikTok followers into customers.

Enhanced user engagement: 

You can engage or interact with your TikTok audience by providing a link to additional content or resources. You can also use it to offer exclusive content or services. Doing so makes it easier for you to build better connections with your followers. 

Monetization opportunities: 

For content creators and influencers, links can drive traffic to their affiliate sites, helping them earn money. The link in your TikTok bio can serve as a gateway to monetization. Users may be more likely to make purchases and become paying subscribers if they see and click on the link.

Cross promotion: 

You can link to your profiles on other social media platforms and allow your followers to connect with you on multiple channels. By doing so, you can expand your online audience across different platforms. This results in increased engagement across your online presence as a whole.
Best Practices on Adding TikTok Link in Bio
The following are the best practices you should follow when adding a TikTok link in bio:
Choose a relevant link: 

You must select a link that aligns with your TikTok content. It can be a link to your website, social media pages, or stores. By providing a relevant link in your bio, you ensure that the destination aligns with the expectations of the customers. This will help you avoid miscommunication and misdirection.

Use URL shorteners: 

Long URLs can look messy and may take up space in your bio. Hence, consider using URL shorteners to create a more user-friendly link. Doing so can make your URL easier to share and remember. Likewise, viewers interact more with shorter and user-friendly links. This can lead to an increase in click-through rates.

Frequent updates:

You should constantly update your link. Update it to promote your latest content or special offers. Providing your customers with updated information helps build trust. Old links can affect user's trust in your content and brand. 

Track and analyze: 

Lastly, you should monitor the link's analytics. Track metrics like click-through rates to understand how your audience will respond to various links. The data you will gather will help you evaluate the success of your TikTok bio link in achieving your goals.
Final Thoughts on How To Add TikTok Link in Bio
Adding a link to your TikTok bio is a straightforward way to amplify your online presence and connect with your audience beyond TikTok. Now that you've learned how to do it, you have a valuable tool to share your passions, promote your work, and build your personal brand.
Interested in increasing your brand's exposure on TikTok? Work with the best TikTok advertising agency!
Frequently Asked Questions
Can I change the TikTok link in bio regularly?
Yes, you can update your TikTok link in bio as often as possible to direct viewers to different content or websites.
What are link-shortening services?
You can also use a link-shortening service if you have multiple links to share. These like-shortening services are online tools that change long and complex URLs into shorter and more manageable links.
Is the link in bio feature in TikTok the same as how it works in Instagram?
Yes, the concept is technically the same. Whether you're promoting your TikTok business account through Instagram posts or your Instagram bio, the bio link feature is a versatile tool for driving traffic. In your Instagram profile, you can add a clickable link that can direct followers to your TikTok business account.
Related Articles
How to do transitions on TikTok