Do you want to learn how to do transitions on TikTok?
Transition effects on TikTok can help you flow seamlessly from one clip to another, creating cool videos. For instance, you can use these effects to transition between a makeup session's before and after scenes.
This article will walk you through creating seamless and eye-catching transitions.
Adding Transitions to TikTok Videos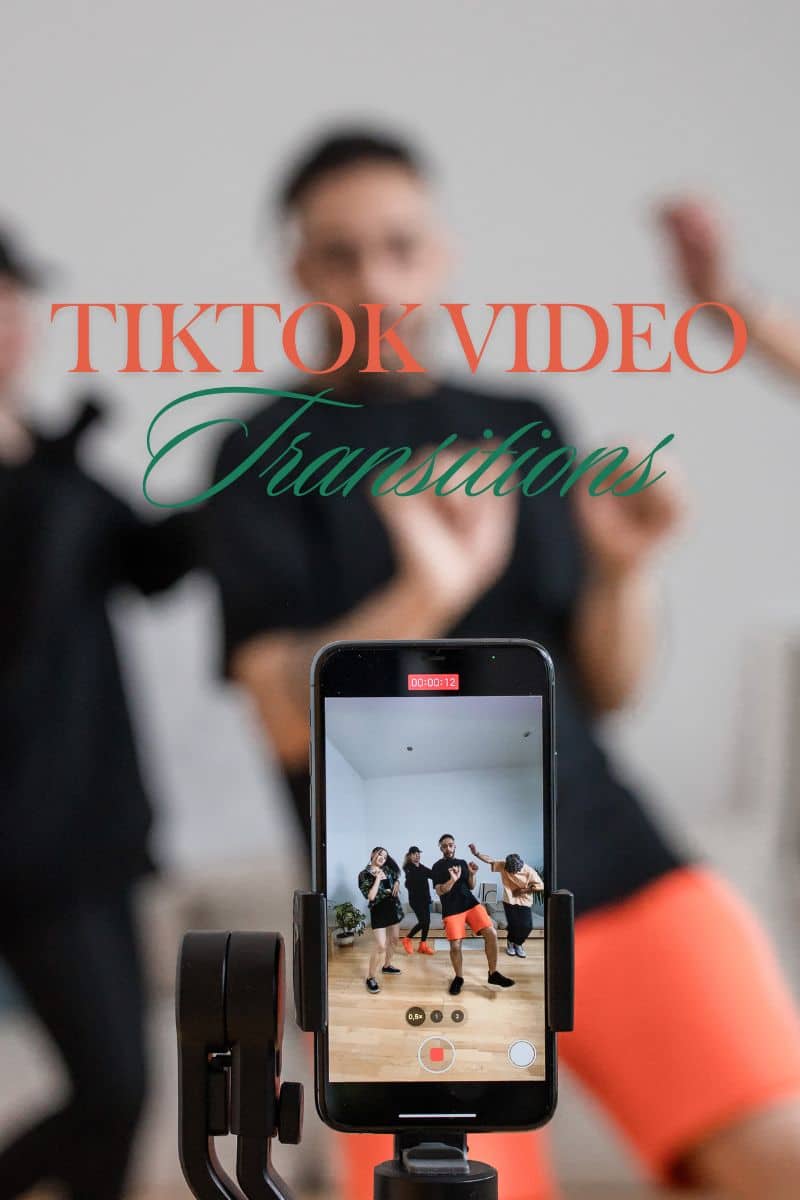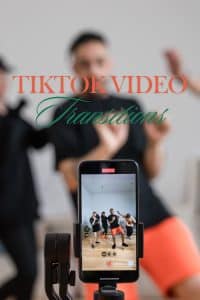 Adding transitions to your TikTok videos is a fun and creative way to enhance your content. There are two ways to create transitions on TikTok:
Method 1: Using TikTok transition effects.
Open TikTok: Launch the TikTok app on your mobile device and log in to your account.
Record or select a video: Choose whether you want to starting recording a new video or use an existing one from your gallery.
Edit your video: After selecting your video, tap on the "Checkmark" button to start editing.
Access the effects: Scroll through the options at the bottom of the screen until you find "Effects." A smiley face icon represents it.
Choose a transition effect: Explore the various transition effects available. TikTok offers many creative options, from simple fades to dynamic animations. Select the one that suits your video.
Adjust the transition: Depending on the chosen effect, you may need to customize its duration or other parameters. Follow the on-screen instructions to fine-tune the transition.
Preview and save: Review your video to ensure the transition looks as desired. If satisfied, save the changes by tapping the "Checkmark" button again.
Add music and final touches: You can enhance your video by adding music, captions, stickers, and more. Make any additional edits you desire.
Post your video: When you're happy with your video, click the "Next" button to add a caption and hashtags, and choose your audience. Then, tap "Post" to share your TikTok with the world.
Method 2: Using shooting techniques.
Plan your transition: Start by deciding what kind of transition you want. It could be a simple jump cut, a wipe transition, or something more elaborate. A clear plan will help you shoot your video more effectively.
Steady camera: Use a stable surface or a tripod to keep your camera steady. Shaky footage can ruin a transition, so a steady shot is crucial. If you're filming with a smartphone, consider using a smartphone stabilizer for even better results.
Frame your shots: When shooting the first part of your video, pay attention to framing. Ensure you leave enough space in the frame where the transition will happen. This gives you room to work with during the editing process.
Consistent lighting: Keep the lighting consistent between the two shots. Sudden changes in lighting can make your transition look less seamless. Natural light or soft diffused artificial light works best.
Match movement: If your transition involves movement, match the movement between the two shots. For example, if you're walking in the first shot, start the next shot with a similar stride to create a smoother transition.
Use the right apps: After shooting your clips, edit them together using TikTok's built-in editing features or a video editing app. Ensure your clips align precisely, and you can experiment with TikTok's transition effects, like the "Blur" transition, to enhance the transition.
Practice and patience: Transitions can be tricky, so don't be discouraged if it takes a few tries to get them right. Practice and patience are key to perfecting your transition videos on TikTok.
Four Types of DIY Transitions for TikTok Videos
Here are the most popular types of DIY TikTok transitions:
1. Finger snap transition.
The finger snap transition on TikTok is a trendy and engaging way to switch between scenes in your video. In the first clip, perform a finger snap motion while staying in your current position. This snap marks the point where the transition will occur.
When recording the second clip, ensure it starts right after the finger snap. Keep the camera angle, lighting, and your position as consistent as possible for a seamless transition.
2. Hand swipe transition.
The hand swipe is another cool transition for TikTok videos. With the camera recording, use your hand to swipe across the screen. You can do this horizontally, vertically, or in any direction. The key is to cover the entire camera lens with your hand during the swipe.
As you swipe your hand, make sure you have another scene or frame prepared for the next part of your video. When your hand swipes across the camera, it should reveal the new scene or element behind it.
3. Head push transition.
The first clip should begin with a close-up of someone's head covering the screen. As you transition, gently push the person's head away from the camera while moving it horizontally or vertically, revealing the second scene behind it.
It's crucial to match the speed and direction of the head movement in both clips for a seamless transition. The movement should feel natural and fluid.
Quick Tip: On editing your multiple clips, you can easily use the "stop option" and "trim" TikTok video to add smooth transition effects.
4. Zoom transition.
To create a zoom transition, start with two clips – one where you want to zoom in and another where you want to zoom out. These clips should be related, like before-and-after shots or close-ups to wide-angle shots.
Make sure there's a clear subject or object in both clips that you want to focus on during the transition. The smoother the transition, the better the effect.
Final Thoughts on "How To Do Transitions on TikTok"
You can make your TikTok videos more appealing by adding smooth transition effects. With the techniques we've explored in this post, you're now equipped to add a touch of magic to your TikTok videos.
Is your TikTok marketing campaign failing to yield the desired results? Contact the best TikTok advertising agency to turn things around.
Frequently Asked Questions on TikTok Transitions
Can I create my own transitions on TikTok?
Yes, you can create your own transitions on TikTok.
What are the three simple transition effects you can do on TikTok as a beginner?
Here are the three easy transitions you can do on TikTok:
head push transition
finger snap
zoom transition
What are the best editing apps for TikTok?
The following are the best editing tools you can use effectively on TikTok:
CapCut
BeeCut
MoVavi
Zoomerang
Related Articles
How To Do a Voiceover on TikTok
The Trendy World of Stickers on TikTok