Have you ever wondered how to do a voiceover on TikTok?
Voiceovers can add a fun and creative touch to your TikTok videos. Whether you want to narrate a story, add commentary, or spice up your content, TikTok voiceovers open up a world of possibilities. What's more, it's surprisingly easy to get started.
Let's walk you through simple steps to unleash your inner voiceover artist on one of the most popular social media platforms. 
1. Tap the + Button
The first step is to tap the + button. You will find it on the middle bottom part of the screen.

2. Film or Upload the Video
Film or upload the video you want to accompany your voiceover. To film a video, you should tap on the circular record button. However, if you want to upload a video you previously took, select the "upload" button.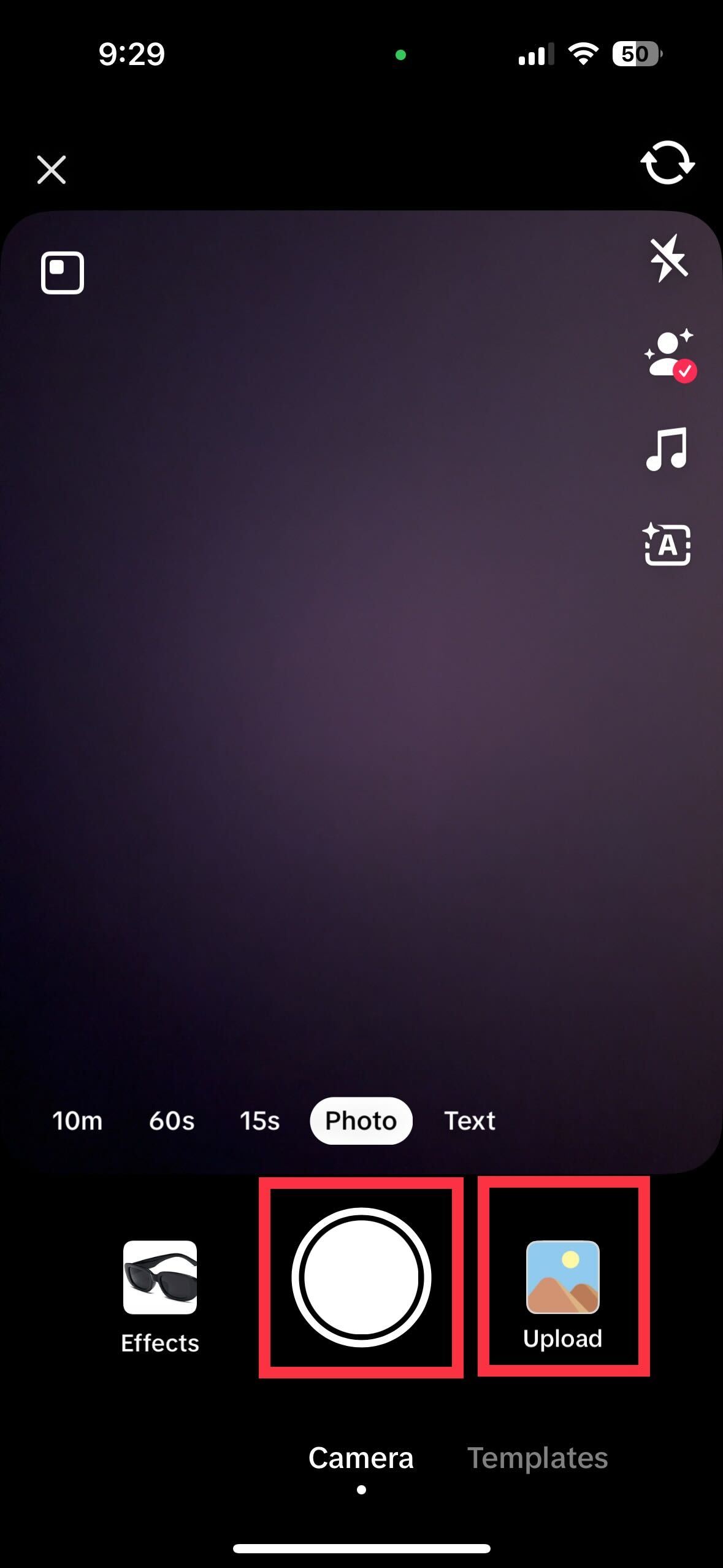 3.
Tap on "Edit."
The edit button is the third icon from the top. The button will direct you to the controls, where you can alter the sound, add text, and add overlays.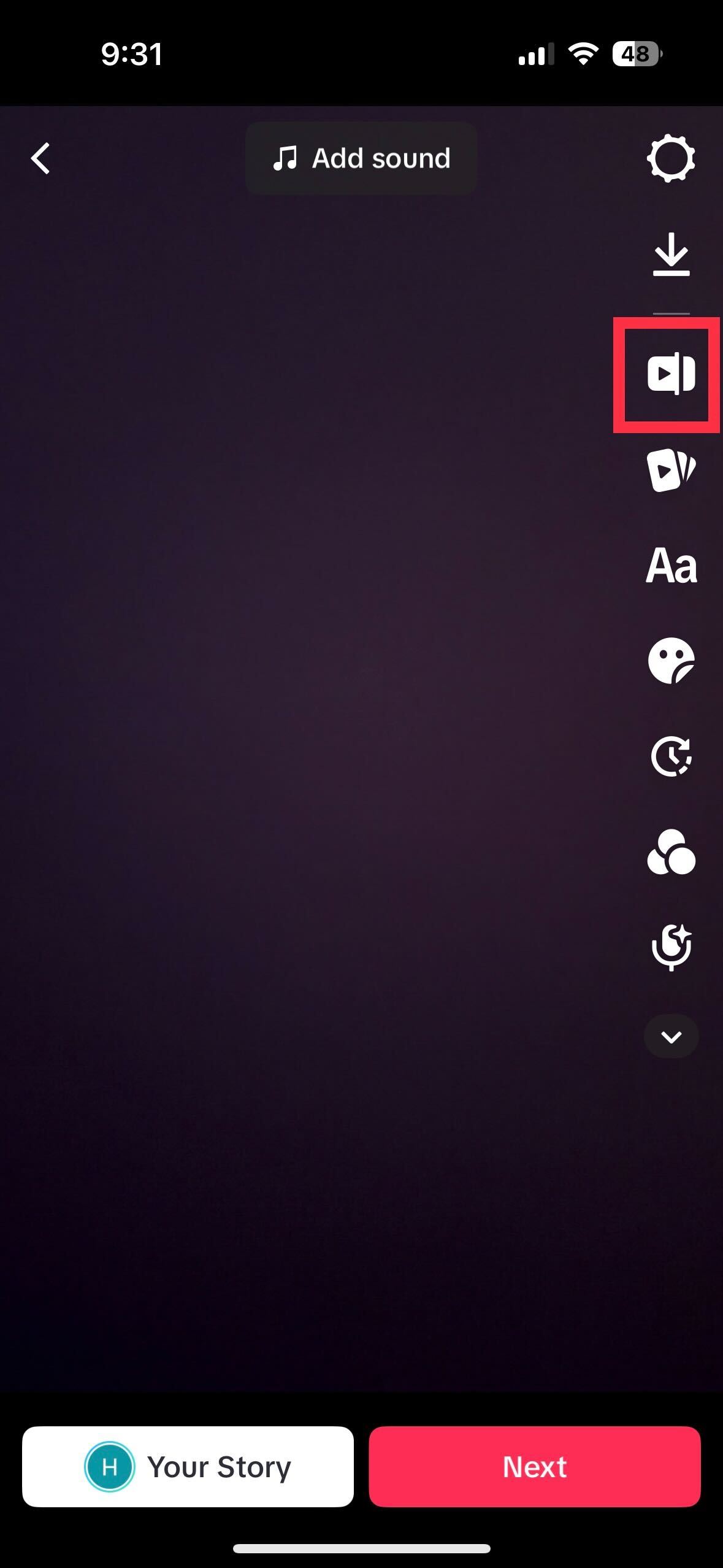 4. Select "Sound," Then "Voiceover"
After selecting "Sound," you will be directed to a menu bar.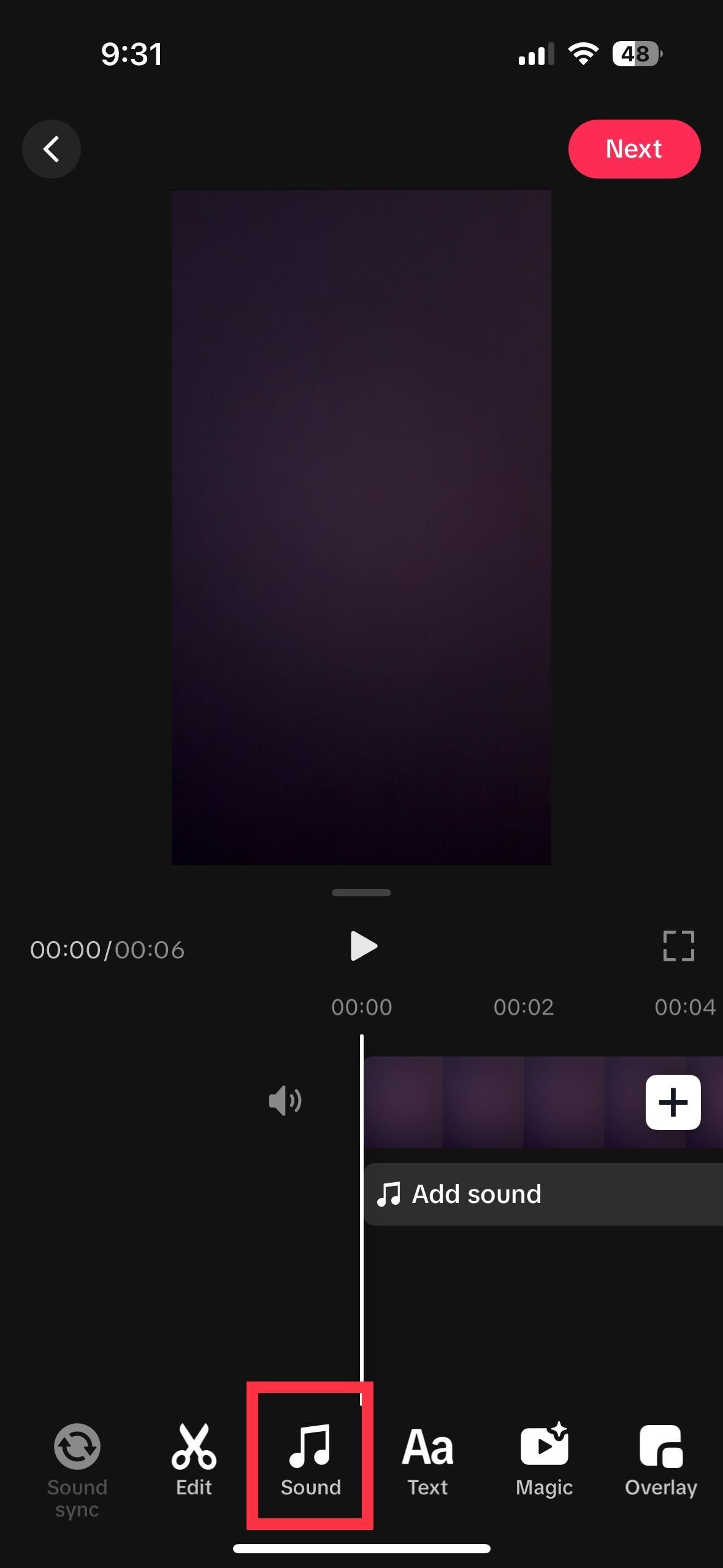 Then, select the microphone icon labeled "Voiceover."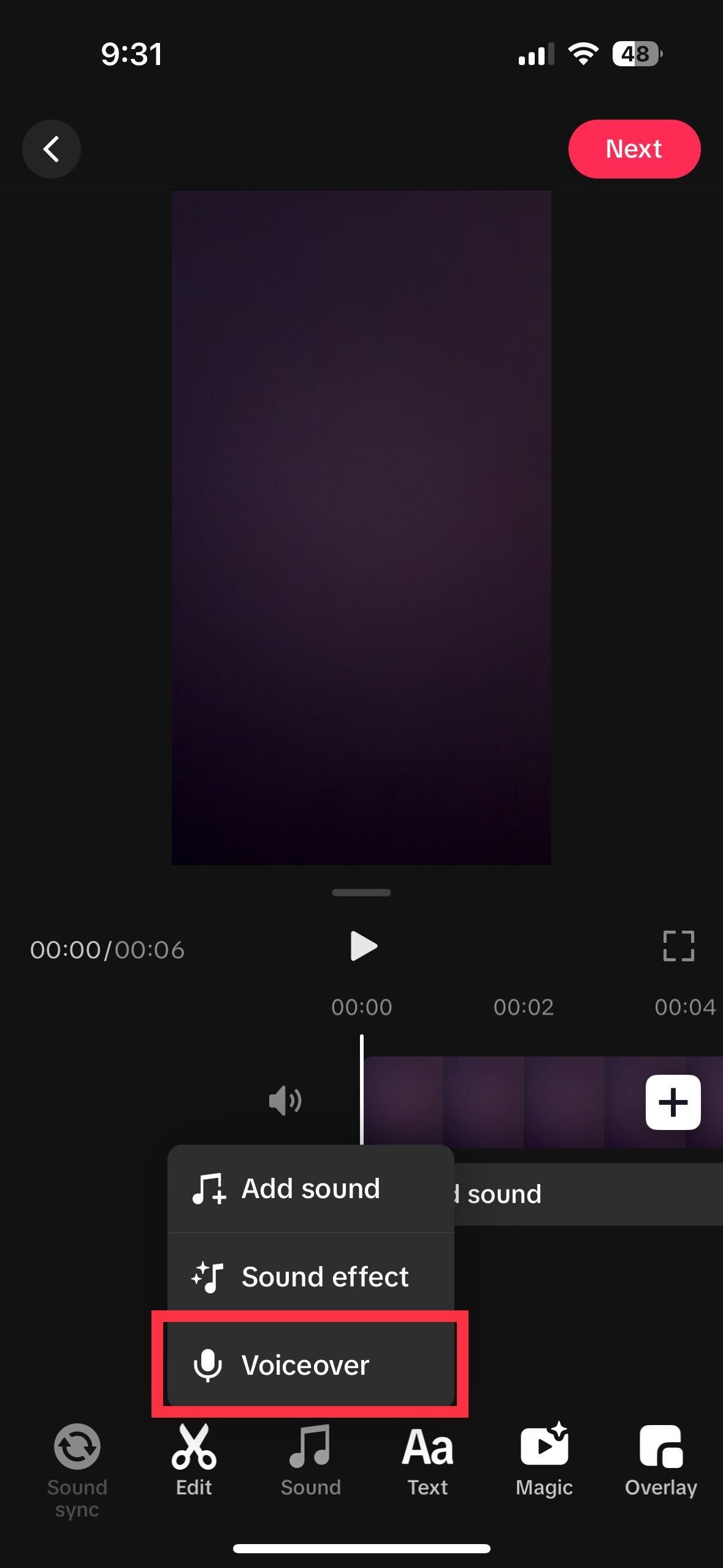 5. Record Your Voiceover
To record your voiceover, tap on the red button. Once you start recording, you will see the audio spectrum analyzer, where you can see the frequencies in the recordings.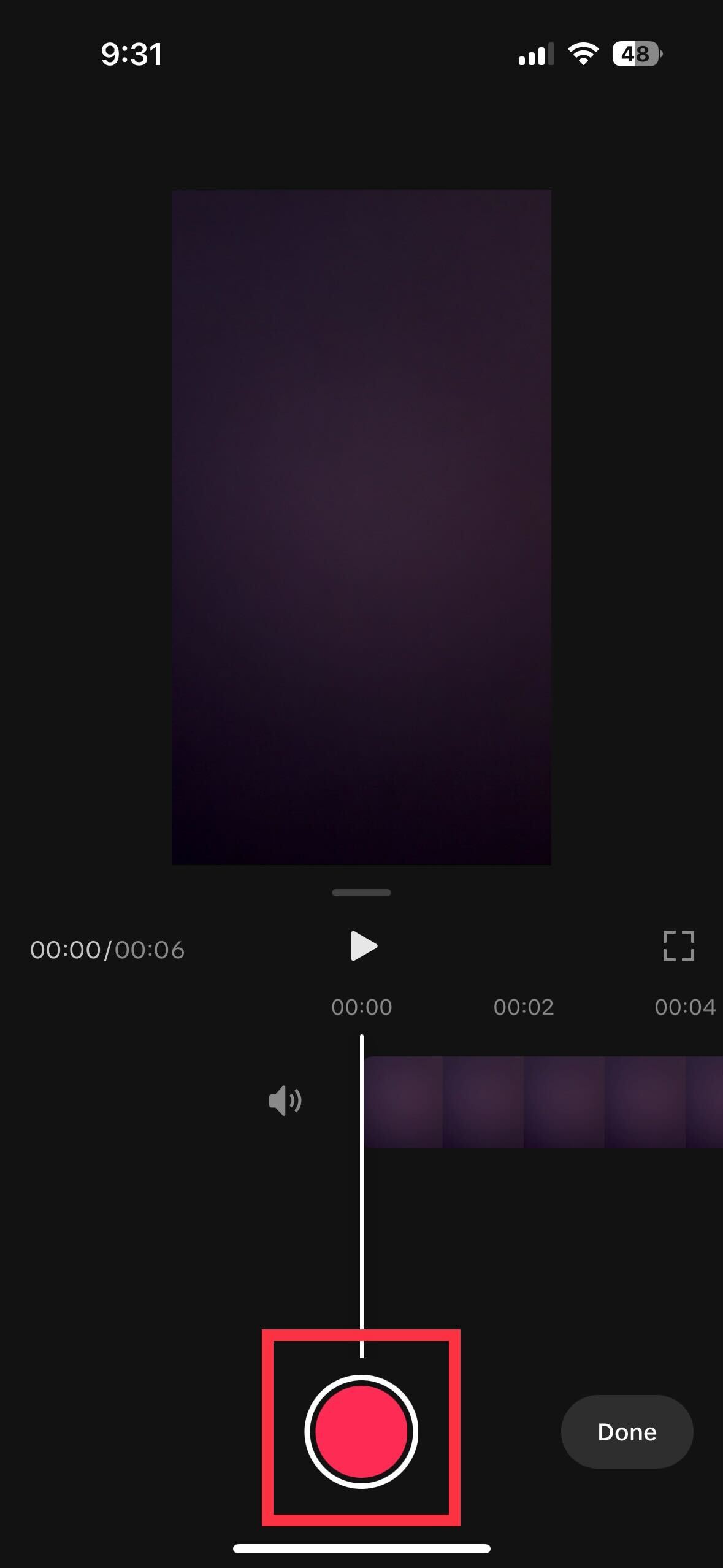 Once finished, tap "Done."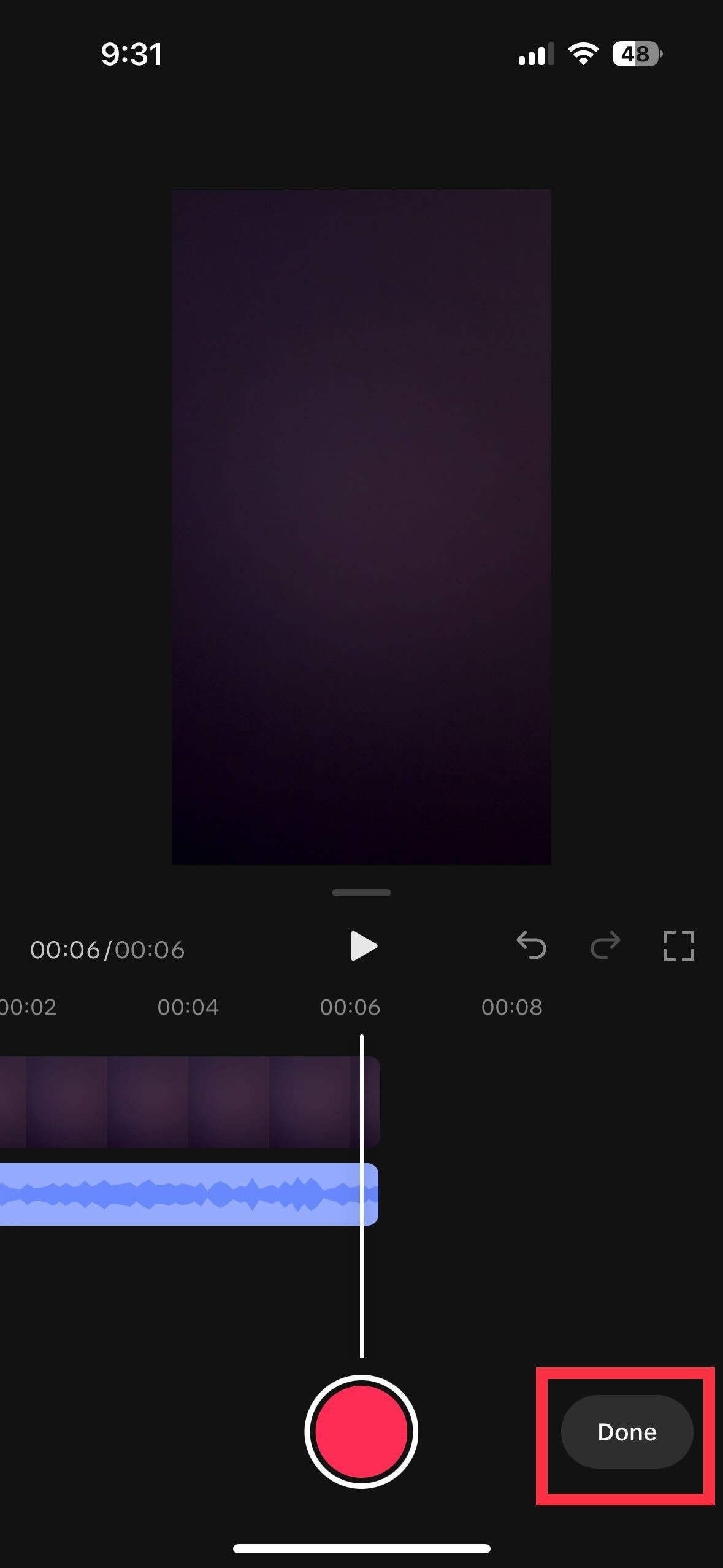 6. Preview Your Voiceover
To ensure you add all the necessary information to the voiceover, preview the entire video first. To preview your video, tap on the play button indicated below.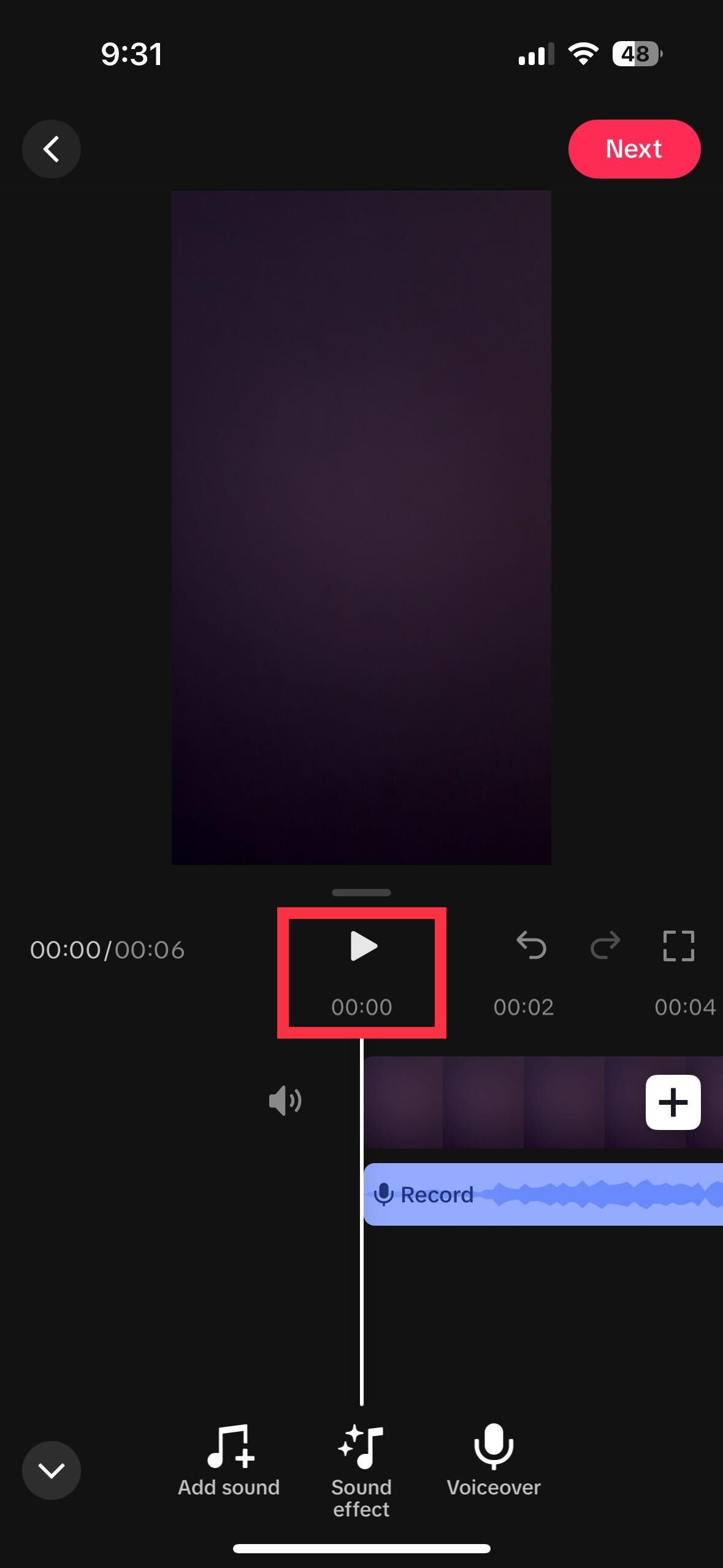 Once satisfied with the result, tap "Next."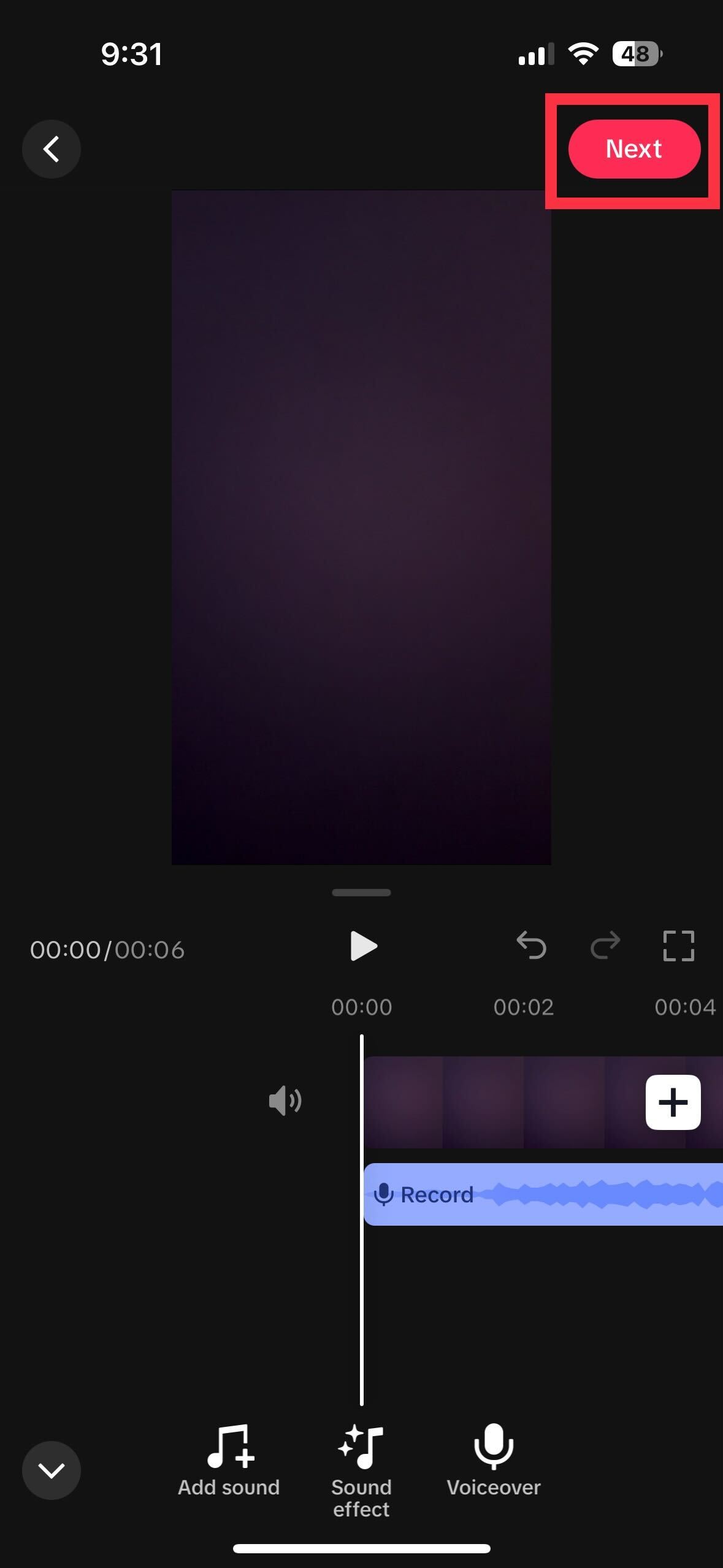 7. Finish Up Your Video
Before posting, you can add your captions and hashtags. You can also set your privacy settings, tag people, and set your location.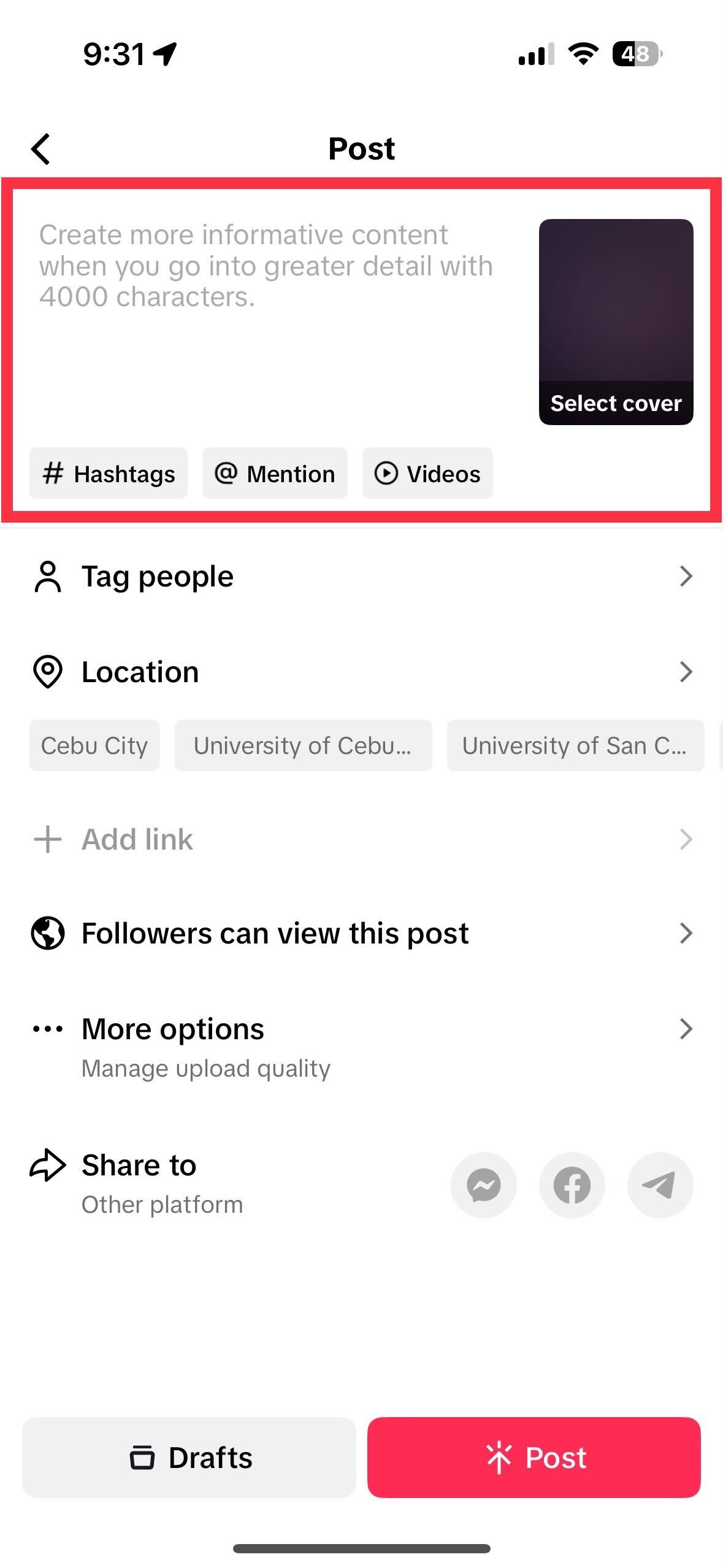 8. Tap "Post."
Once everything is set, tap "Post."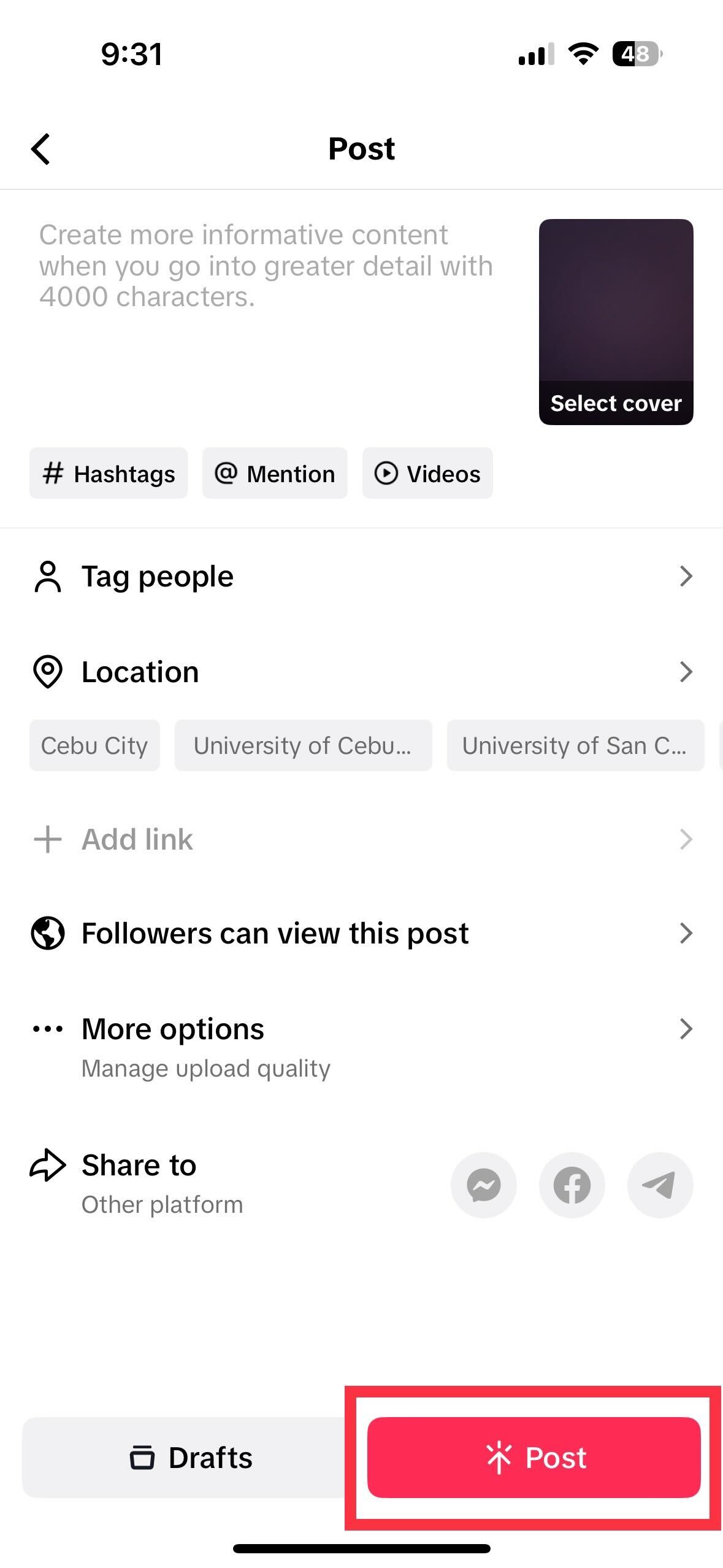 Read more: How to turn off Q&A on TikTok.
How To Make an Excellent Voiceover on TikTok
Creating an excellent voiceover on TikTok can set your videos apart and engage your audience effectively. Here are some tips to help you master the art of TikTok voiceovers:
Clear and engaging script: Start with a clear and engaging script. Plan what you want to say, and make sure it fits the length and theme of your video. Avoid rambling, and keep your message concise.
Background noise control: Find a quiet space to record your voiceover. Minimize background noise as much as possible, and consider using a microphone for better audio quality. You can use headphones with a built-in microphone for clearer sound.
Practice and delivery: Practice your delivery to convey your message with enthusiasm and clarity. Speak naturally and at a steady pace. Remember to breathe, and if necessary, break the voiceover into smaller segments to make it easier.
Sync with video: Ensure that your voiceover syncs well with the video. You can edit the timing of your voiceover by adjusting the sound and video clips within the TikTok app to create a seamless integration.
Music and effects: Consider adding music or sound effects to enhance your voiceover. TikTok provides an extensive library of soundtracks and effects that can complement your content and make it more engaging.
Use captions: Not all TikTok users watch videos with the sound on, so use captions to provide context or emphasize key points in your voiceover. This ensures your message reaches a wider audience.
Final Thoughts on "How To Do A Voiceover On TikTok"
Incorporating voiceovers into your TikTok content can elevate your videos and captivate your audience. With just a few simple steps, you can use your voice to add a unique and personal touch to your TikTok creations. Give it a try, and let your voice be the star of your next TikTok masterpiece
Are you considering running TikTok ads? Hire the best TikTok advertising agency for immediate results!
Frequently Asked Questions
What is the voice filter tool on TikTok?
The voice-filter tool on TikTok allows you to experiment and achieve your content's desired voice effect. Users use this feature to change their voices' pitch, speed, or tone to make it funnier or more entertaining.
Are there options to mute the original audio while using a voiceover on TikTok?
Yes, when you record a voiceover on TikTok, it automatically reduces the original audio's volume. You can further adjust this balance on the screen to mute the original video.
Are there tips for creating an engaging voiceover on TikTok?
You should speak clearly and with enthusiasm. Match your voiceover content to the video's theme and use appropriate voice effects to enhance engagement.
Related Articles