How much do TikTokers make?
TikTok is one of the most popular apps globally. Thanks to its engaging short-form content style, millions of people flock to it daily to have a fun time. TikTok creators are vital to the platform's success because they ensure a constant flow of content.
In this blog post, we will tell you how much TikTok creators make and provide other relevant information.
How Much Do TikTokers Make?
TikTokers make between 2 to 4 cents for every 1,000 views. If their video reaches 1,000,000 views, they can earn about $20 to $40. TikTok's payout may seem mediocre, but the top accounts make millions of dollars annually.

Source: Canva.
Top 5 Earners on TikTok
So, who are TikTok's highest-earning creators? Several content creators have made a fortune on the platform. Here are the top five:
1. Charli D' Amelio.
Charli, a 19-year-old TikToker, is the top earner on the platform. She made a whopping $17.5 million in 2021.
What does she do? Well, she posts dancing videos on TikTok and has amassed over 150 million followers. Charli also has deals with the biggest brands in the world, and she even has a series on Hulu and Snapchat.
2. Dixie D' Amelio.
Dixie is Charli's sister and is also among TikTok's top earners. She's a pop song artist with 56.8 million followers and an earning of $10 million in 2021. Dixie has a popular song called "Be Happy."
3. Addison Rae
Addison is another top earner with $8.5 million. She gained fame by creating and performing trendy dance routines to popular songs on TikTok. With over 80 million followers on TikTok, she has built a cosmetic company and starred in many movies.
4. Bella Poarch
Bella became popular by posting lip-sync videos on TikTok. She made $5 million on the platform in 2021 and has over 90 million followers. She is also an award-winning singer.
5. Josh Richards
Josh is known for his lip-syncing and dancing videos. He has amassed over 25 million followers and earned millions on TikTok. Thanks to his social media success, he founded a venture capital firm and owns a company selling energy drinks. He is also a talent manager and a co-host of a podcast.
5 Ideas to Make Money on TikTok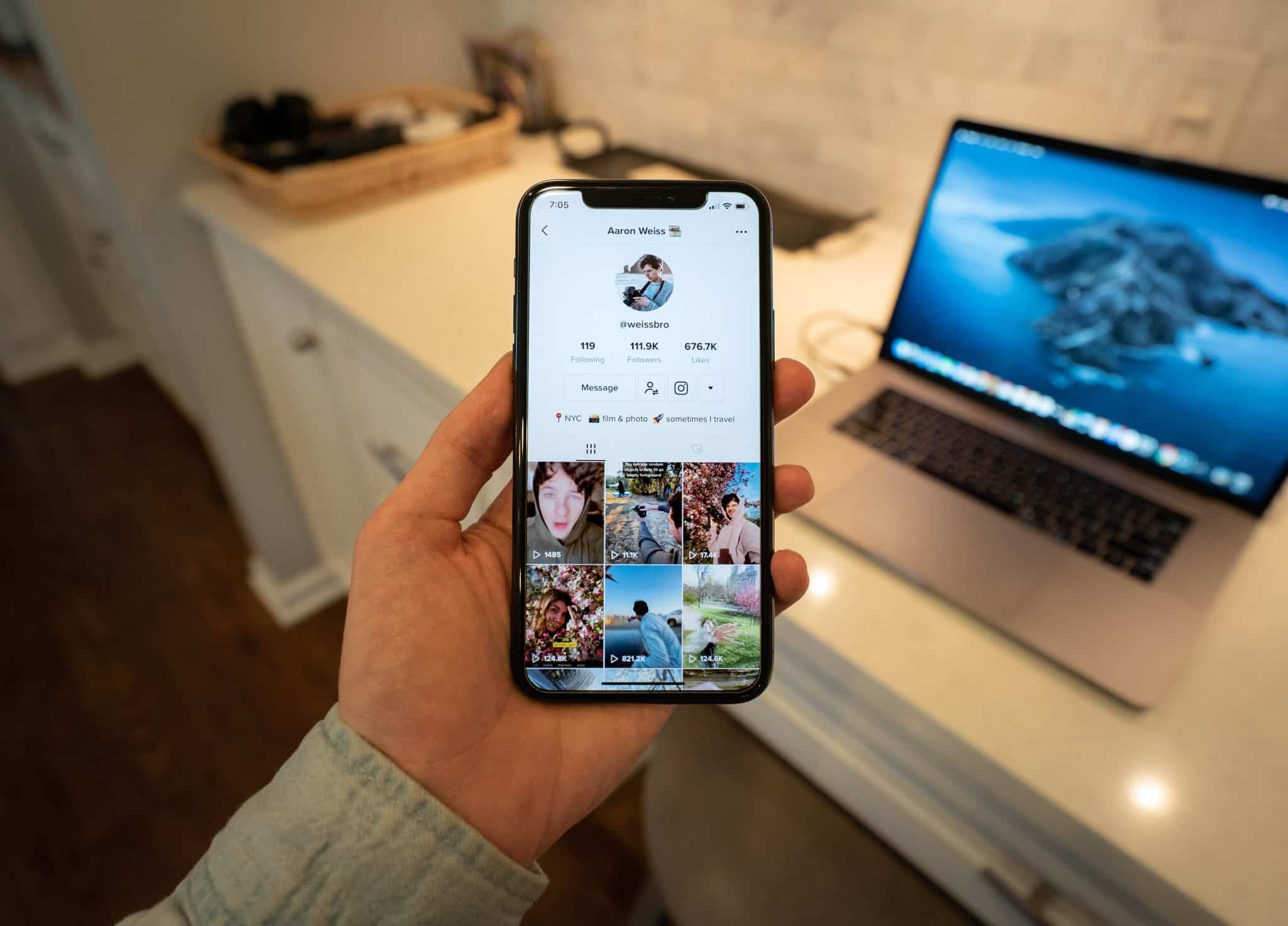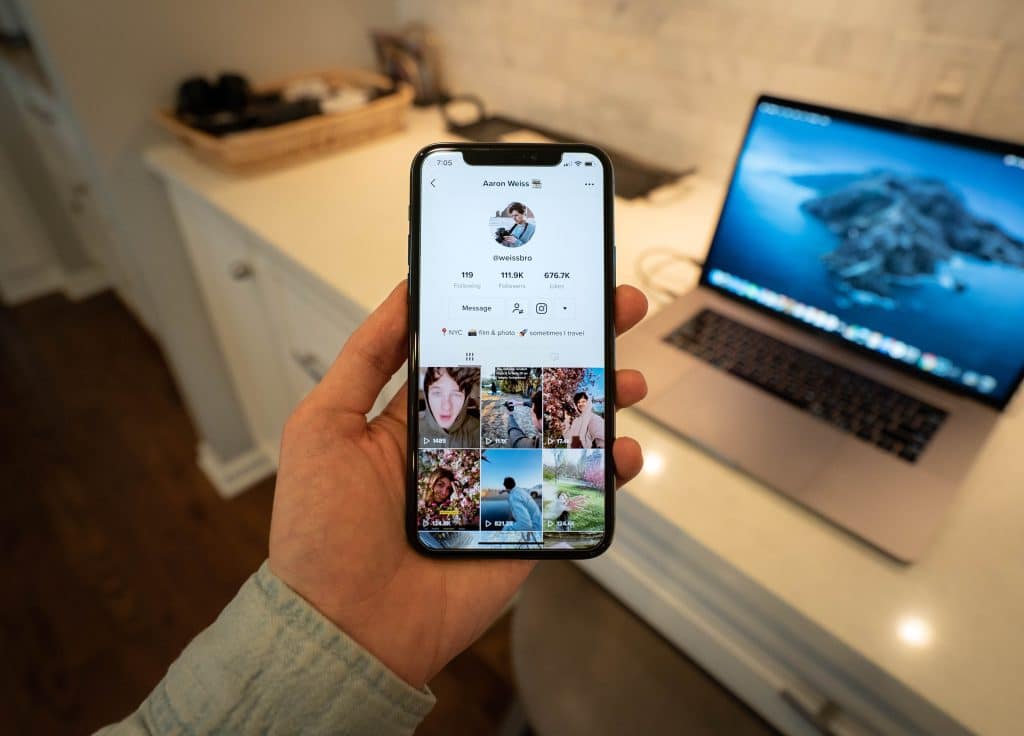 Source: Canva.
If you have enough followers, you can earn money on TikTok. Here are some ideas on how to make money on TikTok.
TikTok Creator Marketplace:

The Creator Marketplace connects brands and creators. You can join this platform to make money from brand promotions. 

Promote brands:

Small-to-large businesses can approach you to promote their products if you have substantial followers. Depending on your agreement, these businesses may pay a fee or give you free products.

Merchandising:

 You can create content containing your products and influence your followers to buy them.

Affiliating:

You can create content with affiliate links recommending products and services. You will earn a commission when your followers use the link.

Use TikTok Live:

With TikTok Live, you can interact with TikTokers in real-time. People who watch your TikTok live can send virtual gifts you can convert into real money.
How To Increase Followers and Earn Money On TikTok
The higher your follower count, the more money you can earn on TikTok.
Create quality content: High-quality content is essential to attract and retain followers. Ensure your videos are visually appealing with good lighting and clear audio. You should also edit your videos to make them engaging and polished. Experiment with different video ideas and formats to discover what resonates best with your audience.
Consistency matters: You should post regularly to maintain your audience's interest. Develop a content schedule that aligns with your audience's preferences. Consistency helps followers know when to expect new content from you. This can increase their engagement and loyalty.
Follow trends: TikTok is all about trends and challenges. Participate in popular challenges and use trending hashtags in your videos. This exposes your content to a broader audience who may be searching for or exploring those trends.
Engage your audience: Building a community of followers requires interaction. You should respond promptly to comments and messages on your videos. Engage with your audience by asking questions or seeking their opinions. Show appreciation for your followers' support to foster a sense of connection.
Collaborate with others: Collaborations with fellow TikTok creators can introduce your content to a new audience. Duet with others, create joint videos, or participate in challenges. Collaborations can be mutually beneficial for all creators involved.
Effective hashtag use: Utilize hashtags strategically. Research relevant and trending hashtags in your niche. We recommend incorporating 2-3 appropriate hashtags in your video captions. However, avoid overloading your captions with too many hashtags, which can appear spammy.
Leverage TikTok features: Explore TikTok's creative features, such as special effects, filters, and stickers. Using these features can make your content more engaging and unique. Additionally, consider going live to connect with your audience in real-time.
Optimize your profile: Make your profile inviting. Use an attractive profile picture and write a compelling bio that describes your content or personality. Your username should also be memorable and easy to find. Your profile should reflect your brand or persona.
Cross-promotion: Promote your TikTok content on other social media platforms. Share your TikTok videos on Instagram, Twitter, Facebook, and other networks to reach a broader audience and potentially attract new followers from your existing followers on those platforms.
Patience and persistence: Building a significant following on TikTok takes time and effort. Don't get discouraged if your follower count doesn't skyrocket overnight. Stay true to your style and consistently apply these strategies; your follower count will grow gradually.
Final Thoughts on "How much do TikTokers make?"
TikTok has opened exciting opportunities for content creators to turn their passion into profit. While the exact earnings of TikTokers can vary widely, factors like follower count, engagement, and brand partnerships play a significant role in determining income.
Are you considering investing in TikTok ads? Contact the leading TikTok advertising agency for the best results.
Frequently Asked Questions on "How much do TikTokers make?"
Is it effective for content creators to promote their TikTok account to other social media platforms?
Promoting your TikTok account on other social media platforms is an effective way to reach wider audiences.
How much can you earn with 500 thousand views on your content on TikTok?
Five hundred thousand views equals $15 since TikTok pays you 2 to 4 cents for every 1000 views.
How much does a TikTok account with 1 million followers make?
TikTok currently generates 1,000,000 followers and earns 1500 a post. One creator reported earning $88 for 1.6 million views, about six cents a thousand views.
Related Articles
How Much Does TikTok Pay? Find Out Here