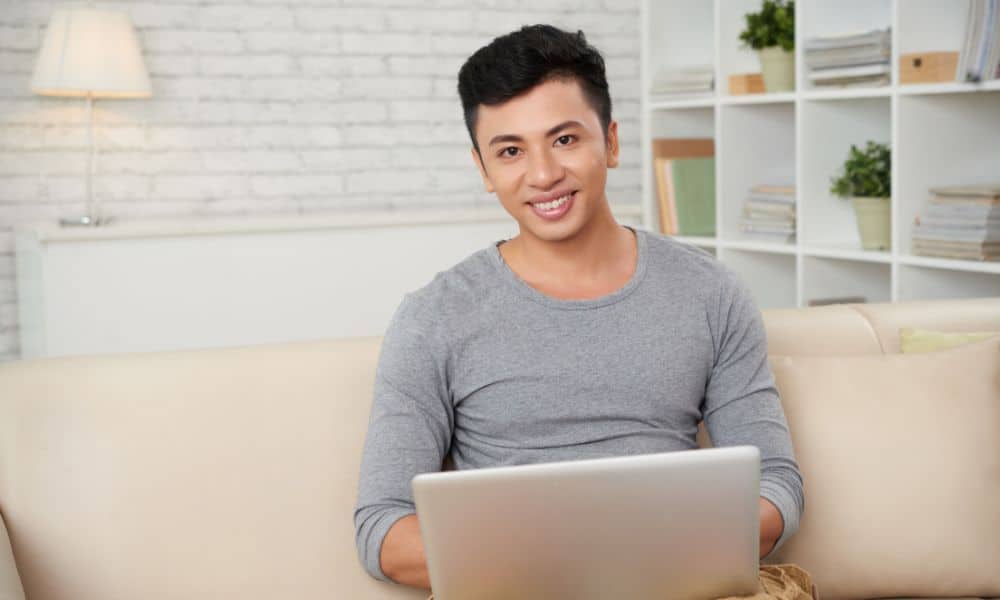 Are you considering becoming an Amazon Associate?
Amazon, the world's largest online marketplace, offers everyone an opportunity to make money. The Amazon Associate Program allows people to turn their love for product recommendations into a lucrative venture.
Whether you're a seasoned affiliate marketer or a beginner, this guide will show how to earn money as an Amazon Associate. We'll break down the basics, explain how it works, and share tips to help you kickstart your journey.
What Is the Amazon Associate Program?
The Amazon Associates Program is an affiliate marketing initiative provided by Amazon. It allows individuals and businesses to earn commissions by promoting and marketing products on Amazon. Affiliates, known as "associates," encourage customers to buy from Amazon's wide collection of products through unique affiliate links.
Read more: Getting started with Amazon Brand Registry.
How Do I Join the Amazon Associate Program?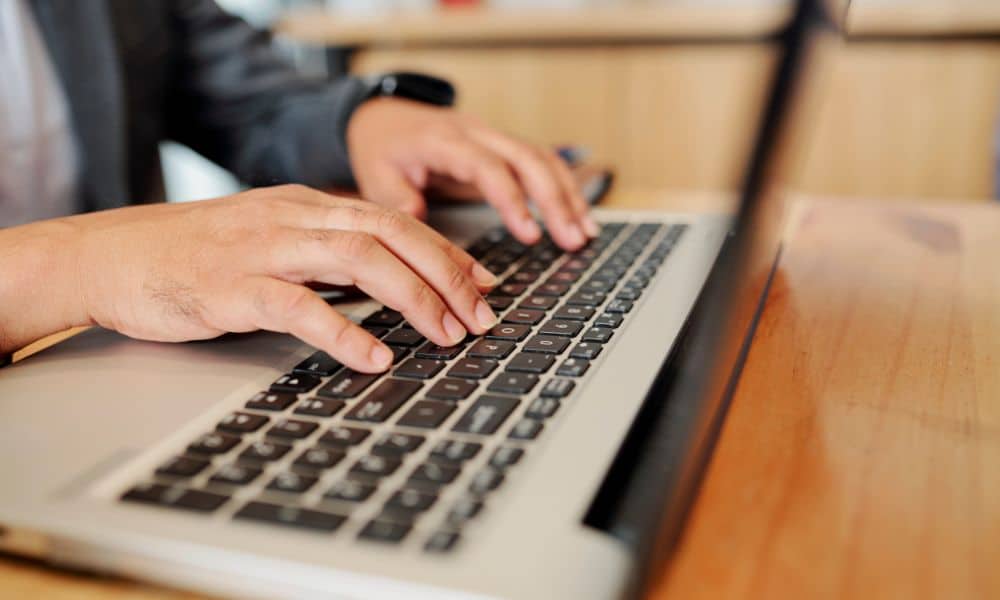 It is fast and easy to join the Amazon affiliate program. However, it is important that you already have a platform, usually a website or blog, to get yourself started in this program. Here is a guide on how to join the Amazon Associate Program:
Go to the website and click on "Sign up."

Fill out your account information.

Enter the link to your websites or platforms.

Complete your profile.

Enter your payment and tax information.
How To Add Amazon Affiliate Links
As part of the Amazon affiliate marketing program, associates promote various products to their audience. By adding an Amazon affiliate link, you provide readers with easy access to the product. The following are the steps you can follow:
Open the Amazon Associates page.

Go to "Tools" and click "Site Stripe."

Click "Learn More."

Enable "Display Status." Then, "

SiteStripe" should show at the top of the Amazon page.

Select the item that you want to promote.

Go to "Get Link" and select "Text."

Choose between a short link or the full link.

Copy the link and incorporate it into your content.
How Does the Amazon Associates Program Work?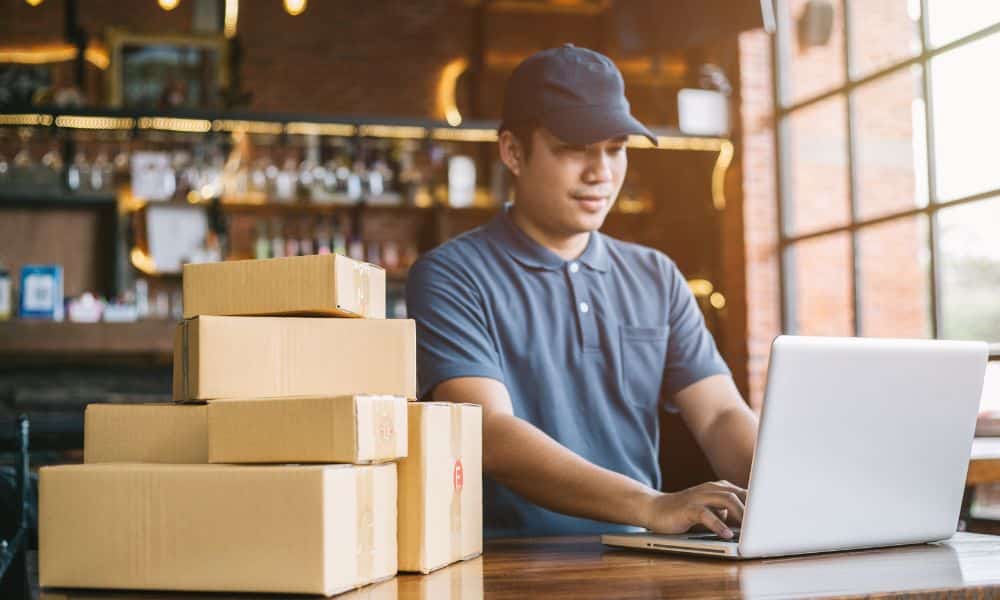 Here is a breakdown of how the Amazon Associates Program works:
Sign up and access your associate account: 

You must create an Amazon Associates account by signing up on the Amazon Associates website. Once you are approved, you will be able to work on the Associate dashboard.

Generate unique affiliate links: 

You can generate unique affiliate links for specific Amazon products. These links contain your unique Associate ID. Your ID Amazon to track successful referrals and assign commissions.

Promote Amazon products: 

Place the affiliate links on your website, blog, social media, or other platforms where you usually engage with your viewers.

Visitor clicks on your affiliate link:

 Whenever a viewer visits or clicks on your affiliate link, they will be routed to the Amazon website. Amazon's system will recognize your Associate ID in the link.

The visitor makes a purchase: 

If the visitor purchases within a certain time frame, you will earn a commission on the sale. The commission rate usually depends on the product category.

Track commissions and performance: 

The Amazon Associates dashboard allows you to track the performance of your affiliate links. It includes the clicks, conversions, and commissions earned. You can use this data to make your affiliate strategies better.

Receive payouts: 

Amazon pays its affiliates monthly. Payments are usually made via direct deposit, gift card, or check.

Adhere to program policies: 

You should follow Amazon's policies for associates. Violating the terms set by Amazon would result in the termination of your account as an associate.
Strategies for Successful Amazon Affiliate Marketing
The following are the strategies you can use to be successful at Amazon affiliate marketing:
Choose the right niche:

S

elect a niche that matches your interests and expertise. You should also ensure that there is demand for products within that niche on Amazon.

Understand your audience: 

You should know your target audience's preferences and needs. After that, you can tailor your content and recommendations to meet the demands of your customers.

Create high-quality content: 

You should develop informative, valuable, and engaging content. Your content should highlight the benefits of the products you are promoting and resonate with your audience.

Integrate affiliate links naturally:

A

dd affiliate links seamlessly within your content. Ensure that your links blend well with your content's context. This will help your content avoid being intrusive or overly promotional.

Optimize for SEO:

I

mplement effective search engine optimization (SEO) strategies to enhance the visibility of your content. You can use relevant keywords and optimize your articles for search engines to attract organic traffic.

Write detailed product reviews:

C

raft in-depth and honest product reviews that provide value to your audience. You should share the pros and cons, features, and your experiences with the product. It can help potential buyers in making informed decisions.

Build trust and credibility: 

You should build trust with your audience by disclosing your affiliate relationships. Be honest and recommend products that will benefit your audience.

Monitor performance and optimize:

T

ake the time to analyze your affiliate marketing performance using Amazon's reporting tools and other analytics platforms. Doing so will help you optimize your strategies based on the data you have.
Common Challenges and How To Overcome Them
The following are the common challenges that come with affiliate marketing and how you can overcome them:
1. Low conversion rate.
The goal of being an Amazon associate is to gain commissions through successful referrals. However, low conversion rates mean fewer customers purchase through your affiliate links. This can lead to a decrease in your earnings.
To overcome this, improve the relevance and quality of your content. You should also better understand your audience's needs and preferences to promote products that interest them. Finally, encourage conversions by improving your call-to-action strategies.
2. High competition.
It becomes difficult to stand out in the crowded market when there is intense competition. In such a situation, you should create a unique value that will set you apart. You should also consider choosing a niche that has less competition but still has a viable market. 
3. Algorithm changes and commissions fluctuation.
Fluctuations in commission rates can lead to uncertainty regarding affiliate earnings. This makes financial planning and forecasting challenging. 
You should stay informed about Amazon's policy updates and any changes to the commission structure. It would help if you also diversified your revenue streams by including other affiliate programs or monetization methods. This will help lessen the impact of commission fluctuations.
4. SEO challenges.
Search Engine Optimization is crucial for driving organic traffic to your website. Your visibility will be low if your content ranks poorly on search engine result pages (SERPs). This will limit the number of visitors who can click on your affiliate links.
It would help to keep yourself updated with SEO best practices and algorithm changes. Likewise, optimizing your content with relevant keywords and high-quality backlinks is important. Consider investing in a user-friendly website design to help your ranking on search engines. You can also use email marketing, social media, or paid advertising to drive more traffic to your website.
5. Compliance with Amazon's policies.
Following Amazon's policies ensures you secure a positive experience with the Amazon Associates Program. You should regularly review and adhere to Amazon's affiliate program policies to avoid violations. Violations can heavily affect your account and may result in penalties or account suspension.
6. Seasonal variability in sales.
Seasonal changes can lead to affiliate earnings fluctuations. In peak seasons, you may see an increase in sales and commissions. However, off-peak seasons could result in a decline in revenue.
Therefore, you should diversify your content to cater to different seasons and holidays throughout the year. Promote relevant products each season and adjust your content strategy to maintain consistent earnings.
Final Thoughts on the Amazon Associate Program
The Amazon Associate Program allows people to convert their online influence into something they can profit from. However, hard work and understanding your audience are key to succeeding. It is important to put in the necessary effort to achieve satisfactory results.
Are you looking for effective ways to boost your Amazon visibility? Work with the best Amazon advertising agency!
Frequently Asked Questions
Can associates use mobile apps to manage their accounts?
Yes. Many affiliates find that mobile apps enhance their efficiency and flexibility when managing their Amazon Associate program activities.
What kind of products am I allowed to promote as an Amazon Associate?
Amazon Associates can promote a wide range of products available on Amazon. These products include electronics, fashion, books, household items, and more.
How much can I earn through the Amazon Associate Program?
Commissions differ based on your product category. However, associates commonly earn from a few hundred dollars to as much as six figures a year.
Related Articles
How to Source From Alibaba to Amazon FBA