How do you source from Alibaba to Amazon FBA?
Affordable and reliable suppliers are crucial to the success of any Amazon FBA business. If you are looking for a platform to source products, Alibaba can cater to your needs.
This blog will walk you through the steps of sourcing from Alibaba to Amazon FBA in an easy-to-understand manner.
What is Alibaba, and Why Do Amazon Sellers Use It?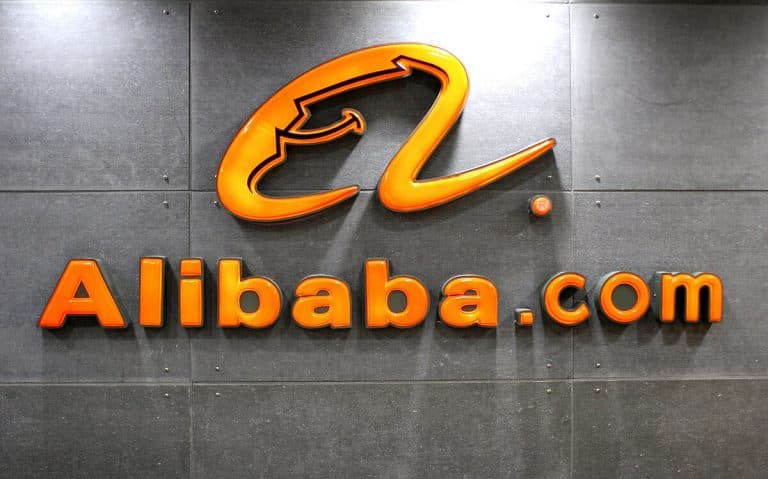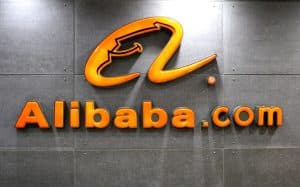 Source: Wikimedia
Alibaba is a massive Chinese e-commerce conglomerate connecting buyers and sellers globally. It's a vast online marketplace where you can find a wide range of products, from electronics to clothing and much more. Jack Ma founded it in 1999.
Alibaba is an essential resource for several Amazon sellers for several reasons. They include:
Wide product selection: 

Alibaba has a vast network of suppliers globally, offering a wide range of products. Sellers can find everything from electronics to clothing. This allows them to diversify their product offerings.

Competitive pricing: 

Alibaba often provides products at lower prices than domestic suppliers. This allows sellers to maintain competitive pricing on Amazon. In addition, buying in bulk from Alibaba can lead to significant discounts.

Customization and branding: 

Alibaba allows sellers to work closely with suppliers and manufacturers on packaging, labeling, and product design. This way, they create custom products for their Amazon store. 

Scalability: 

Alibaba enables sellers to scale their businesses efficiently by facilitating bulk orders and production runs. Sellers can meet the demands of a growing customer base by easily sourcing larger quantities through Alibaba.

International reach: 

Alibaba connects sellers with suppliers from various countries, providing access to diverse products and manufacturing capabilities. Amazon sellers can leverage Alibaba to source products that appeal to an international customer base.

Ease of online transactions: 

Alibaba offers secure payment options, including Alibaba Trade Assurance, which protects sellers and buyers. The platform also facilitates efficient communication between sellers and suppliers to smoothen the sourcing process.

Innovative product development: 

Alibaba is a hub for innovative products. It enables sellers to stay ahead of the market trends and offer fresh, in-demand items on Amazon.

Quality control: 

Alibaba's Gold Supplier designation and reviews help sellers identify reputable suppliers, reducing the risk of receiving poor-quality products. Sellers can also order samples to assess product quality before committing to larger quantities.
Read more: Amazon FBA vs. dropshipping.
The Best Products to Source on Alibaba
Alibaba is a versatile platform that caters to a wide range of products. Here are some types of products that are well-suited for sourcing on Alibaba:
Electronics: 

This category includes smartphones, tablets, headphones, chargers, and cables.

Apparel and fashion: 

This category includes shirts, dresses, activewear, handbags, and sunglasses.

Home and kitchen: 

This category includes furniture, home décor, kitchenware, and appliances.

Toys and games: 

This category includes children's toys, educational games, board games, and puzzles.

Health and beauty: 

This category includes skincare products, beauty products, health supplements, and personal care items.

Sports and outdoors: 

This section includes sporting equipment, gear, and outdoor and camping supplies.

Jewelry: 

This category includes fashion and costume jewelry, fine jewelry, and gemstones.

Automotive parts: 

This category includes Care accessories and parts and motorcycle components.

Office supplies: 

This category includes stationery, office equipment, and customized promotional products.

Tools and hardware: 

This category includes power tools, hand tools, and building and construction materials.

Textiles and fabrics: 

This category includes fabrics for apparel and customized textiles for various uses.

Packaging and printing: 

This category includes custom packaging materials and printing services for labels and promotional materials.

Pet supplies: 

This category includes pet food, pet accessories, pet care products, and pet grooming products.

Electronic components: 

This category includes circuit boards, LED displays, and lighting solutions.

Promotional items: 

This category includes customized merchandise for branding, promotional gifts, and giveaways.
Why You Shouldn't Source Branded Products From Alibaba to Amazon FBA
It is generally only right to source branded products on Alibaba if you have proper authorization from the brand owner. Here are the reasons:
Intellectual property concerns: 

Sourcing branded products without permission may lead to infringement. This can have legal consequences as you may be contributing to the production of counterfeit products.

Reputation damage: 

Associating with unauthorized branded items can harm your Amazon business reputation. Customers may lose trust, and negative reviews can impact your credibility.

Platform violations: 

Alibaba has strict policies against the trade of counterfeit or unauthorized items. Violating these policies can lead to account suspension or closure.

Ethical considerations: 

Sourcing unauthorized branded items is ethically questionable. It goes against fair business practices and contributes to the problem of counterfeiting.

Risk of seizure: 

Customs authorities may seize shipments of counterfeit items, leading to financial losses.

Brand relationships: 

Sourcing without authorization may hinder potential collaborations with brands in the future. Building legitimate partnerships with brands can bring credibility and long-term success.
Navigating Alibaba Payment Methods
Alibaba has simplified the process of international trade by offering various safe payment methods on its platform. Understanding these options is crucial for a smooth and secure transaction experience. Below are the payment methods you can use on Alibaba when you source products to sell on Amazon:
1. Alibaba secure payment service.
Alibaba's secure payment system protects both buyers and sellers. It acts as an insurance service, holding the buyer's payment until the agreed-upon conditions are met. Here is how it works:
Buyer places order: 

After negotiating terms with the seller, the buyer places an order on Alibaba.

Payment held in escrow: 

The payment is held in escrow until the buyer confirms receipt of the goods and is satisfied with the order.

Release of payment: 

Once the buyer approves the order, the payment is released to the seller. If any issues arise, the buyer can dispute the transaction.
2. Telegraphic Transfer (T/T).
Telegraphic Transfer, commonly known as T/T or wire transfer, is widely used in international trade. Here is a simplified breakdown:
Negotiate and agree: 

After negotiations with the supplier, both parties agree on terms, including the total amount and bank details.

Initiate transfer:

The buyer instructs the bank to transfer the agreed amount to the supplier's bank account.

Confirm receipt: 

Once the supplier confirms receipt of the payment, they proceed with the order.
3. Letter of Credit (L/C).
A Letter of Credit is a financial tool that adds an extra layer of security for buyers and sellers. Here's a straightforward explanation:
Opening a letter of credit: 

The buyer's bank issues a Letter of Credit, guaranteeing payment to the seller upon meeting specified conditions.

Supplier complies: 

The supplier fulfills the agreed-upon conditions, and the bank releases the payment to the seller.

Secure transaction: 

A Letter of Credit provides security by ensuring the supplier receives payment only upon meeting the pre-established criteria.
3. Credit card payments.
Alibaba also supports credit card payments, providing a convenient option for buyers. Here is a quick overview:
Select credit card payment:

 Buyers can pay with their credit cards during checkout.

Secure processing: 

Alibaba processes credit card payments securely to protect sensitive financial information.

Immediate payment: 

The payment is processed immediately, allowing for a swift and convenient transaction.
3. PayPal.
PayPal is a widely recognized and trusted online payment platform, and Alibaba supports it for added flexibility. Here is a simplified overview:
Choose PayPal at checkout: 

Buyers can select this option as their preferred payment method during the order process.

Secure transaction: 

PayPal ensures secure payment processing, and buyers may be eligible for PayPal's buyer protection.

Quick and convenient: 

Using PayPal provides a quick and convenient way to complete transactions on Alibaba.
How Safe is Alibaba for Amazon Sellers?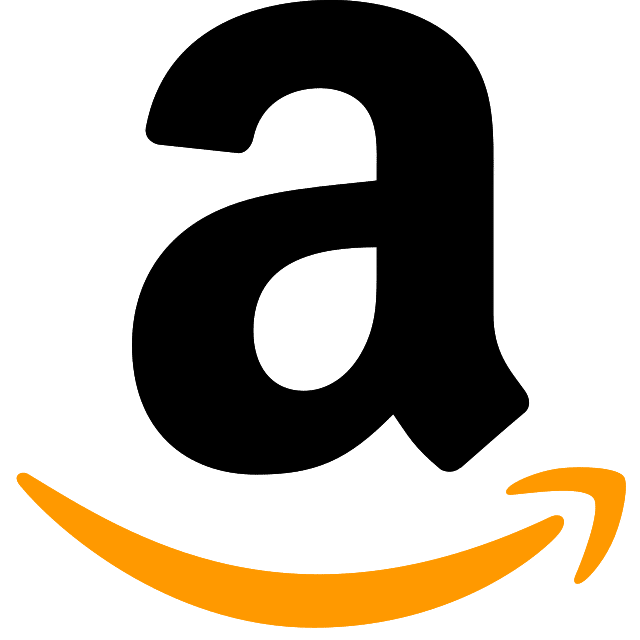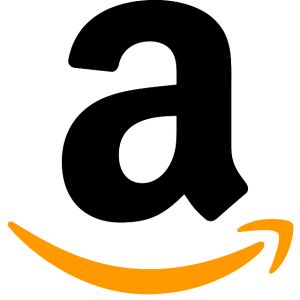 Source: Wikimedia
The safety of using Alibaba depends on various factors, and it's essential to approach transactions cautiously. Here are some key points to consider:
Verified suppliers: 

Alibaba offers a "Gold Suppliers" designation to certain sellers who meet specific criteria. While this doesn't guarantee a seller's trustworthiness, it can indicate a more established and reliable business.

Due diligence: 

You should thoroughly research any supplier you are considering. Look for reviews, check for the supplier's year of operation, and ask for references if needed.

Communication: 

Establish clear communication with potential suppliers. Before committing, ask questions about their manufacturing processes, request product samples, and clarify terms and conditions.

Secure payment methods: 

Use the Alibaba secure payment service options like Alibaba Trade Assurance. This secure payment method is a third-party intermediary to protect buyers and sellers.

Start small: 

Consider placing a smaller order initially to test the waters. Doing this allows you to assess the quality of the products and the supplier's reliability before committing to larger quantities.

Legal protections: 

You'll be able to familiarize yourself with Alibaba's dispute resolution processes and understand your legal rights. Doing this can be crucial in case any issues arise during the transaction.
How To Decide What to Sell on Amazon Before Sourcing on Alibaba
You should choose what to sell on Amazon before sourcing products on Alibaba. Study the guide below to decide what to sell on Amazon:
Product research: 

Look for trending products on Amazon by checking the Best Sellers list. Also, evaluate the level of competition for potential products.

Niche selection: 

Consider your interests and knowledge when selecting a niche. Assess the potential profitability of the niche based on market demand and competition.

Product criteria: 

Consider the size and weight of the products for easy shipping and storage. Ensure the potential profit margins are sufficient to cover costs and provide a reasonable return on investment.

Target audience: 

Define your target audience and understand their needs. Also, choose products that solve common problems or fulfill specific needs.

Eligibility: Ensure your chosen products are not restricted or prohibited on Amazon. In addition, avoid trademarked products unless you have the legal right to sell them.

Sourcing viability: 

Confirm that the products you are interested in are available on Alibaba. Also, assess potential Alibaba suppliers' reliability and reputation.
Finding Suppliers on Alibaba
Finding suppliers on Amazon is a crucial step in starting your e-commerce journey. Follow the steps below to find reliable suppliers on Alibaba:
Step 1: 
Create an Alibaba account.
Sign up on Alibaba's website to create an account and complete your profile with accurate business information.
Step 2: 
Use the search bar.
Enter specific keywords related to the product you are looking for in the search bar. Refine your search using filters like product type, minimum order quantity (MOQ), and location.
Step 3: 
Evaluate gold suppliers and check their response rate.
Look for Alibaba suppliers with the "Gold Supplier" designation. Gold suppliers have been on the platform for longer and have undergone additional verification. You should also aim for suppliers with a high response rate. Responsive suppliers are more likely to communicate effectively.
Step 4: 
Read reviews and ratings and verify certifications.
Pay attention to reviews from other buyers. Look for suppliers with positive ratings and feedback. Check for certifications relevant to the product or industry. Certifications indicate that the supplier meets certain quality standards.
Step 5: 
Communicate with suppliers and request samples.
Reach out to multiple suppliers with your product requirements. Ask them about minimum order quantity, production time, and payment terms. Before placing a large order, request product samples. Evaluate the quality of the samples to ensure they meet your standards.
Step 6: 
Negotiate terms and verify company details.
Please understand your expectations clearly and set up a mutual understanding by negotiating pricing, shipping, and payment terms. Also, verify the legitimacy of the supplier by checking company details. Look for a physical address, business license, and other relevant information.
Step 7: 
Use trade assurance.
You can use Alibaba's Trade Assurance for secure transactions.
Step 8: 
Ask for References and evaluate production capacity.
Ask the supplier for references from other clients. Contacting references provides additional assurance. Assess whether the supplier has the production capacity to meet your demands.
Step 9:
Check for customization options.
If you need customized products, ensure the supplier can accommodate your requirements. Discuss customization options and any additional costs.
Step 10:
Compare multiple suppliers.
Take your time with the first supplier you find and compare multiple suppliers to make an informed decision.
Contacting Suppliers on Alibaba
Contacting suppliers on Alibaba is a straightforward process. Follow the steps below to get it done:
Step 1: 
Sign into your Alibaba account.
You can log into your Alibaba account on the website.
Step 2: 
Search for products.
You can use the search bar to find the products you are interested in sourcing if you like.
Step 3: 
Explore supplier profiles.
Click on the product listings to view supplier profiles. Look for suppliers that match your criteria.
Step 4: 
Click "Contact Supplier."
Click the "Contact Supplier" button on the supplier's page to initiate communication.
Step 5: 
Compose your message.
Write a clear and concise message to the supplier. Introduce yourself, mention your business, and specify your product requirements.
Step 6: 
Ask relevant questions.
Consider important details such as MOQ, pricing, production time, and shipping costs. Be specific and ask questions that help you make informed decisions.
Step 7: 
Express interest in samples.
If applicable, express your interest in receiving product samples. Ask about the process of obtaining samples and any associated costs.
Step 8: 
Provide your contact information.
Include your contact information in the message, such as email and phone number. Make it easy for the supplier to respond to your inquiry.
Step 9: 
Be professional and polite.
Maintain a professional tone in your messages. Be polite and respectful throughout the communication.
Step 10: 
Use Alibaba's messaging system.
Utilize Alibaba's messaging system for communication. Doing this keeps your conversation organized within the platform.
Step 11:
Follow up promptly.
If a supplier responds, follow up promptly. Address any additional questions or concerns and keep the communication flowing.
Step 12:
Request additional information.
Request additional information such as product specifications, certifications, and payment terms. Gather all the necessary details for decision-making.
Step 13: Compare responses.
Contact multiple suppliers for the same product. Compare responses to choose the supplier that best meets your requirements.
Step 14:
Maintain clear communication.
Throughout the process, maintain clear and open communication. Clarify any uncertainties and ensure that both parties are on the same page.
The Risks Involved in Sourcing from Alibaba to Amazon FBA
Sourcing from Alibaba to Amazon FBA can be lucrative but comes with certain risks. The following are the potential challenges that come with it:
Product quality issues: 

Suppliers may fail to meet quality expectations. So, you should request product samples and establish clear quality standards.

Communication barriers: 

Language and cultural differences can lead to misunderstandings. Hence, you should clearly communicate expectations and use Alibaba's translation tools if needed.

Payment risks: 

There could be scams or fraud in payment transactions. Use a secure payment method like Alibaba Trade Assurance.

Intellectual property concerns: 

Unauthorized use of trademarks or patents could be risky when you source products from Alibaba. Hence, ensure suppliers have proper certifications and respect intellectual property rights.

Shipping delays: 

There could be delays in shipping, which could lead to missed deadlines. Work with reliable suppliers and choose reputable shipping methods.

Minimum Order Quantity (MOQ) challenges: 

Suppliers may have high MOQs that may not align with your business scale. Negotiate MOQs or consider alternative suppliers.

Customs and import regulations: 

Products may face issues with customs or violate import regulations. Research and comply with import regulations for your products.

Supplier reliability: 

Some suppliers may be unreliable when it comes to communication or order fulfillment. Verify supplier credentials, read reviews, and start with small orders.

Market saturation: 

Choosing products in oversaturated markets may lead to fierce competition. Conduct thorough product research to identify niches with demand.

Changing regulations: 

Regulatory changes may impact the import or export of certain products. Stay informed about relevant regulations and adapt your strategies.
How to Place an Order on Alibaba
After deciding what to sell on Amazon, finding Alibaba suppliers, and contacting them, follow the steps below to place an order:
Step 1: 
Place order samples.
Before placing large orders, you should consider placing sample orders to assess product quality. Doing this helps avoid potential issues and ensures the final product meets your standards.
Step 2: 
Place a bulk order.
If you are satisfied with the sample, place a bulk order. Be mindful of production timelines and keep an open line of communication with your supplier.
Step 3: 
Set up your Amazon FBA account.
While waiting for your products to arrive, set up your Amazon FBA account. It involves logging into your Amazon seller account, creating product listings, setting prices, and preparing for shipment.
Step 4: 
Arrange shipment to Amazon FBA.
Work with your Alibaba supplier to arrange the shipment of your products directly to an Amazon FBA warehouse. Ensure that all necessary labels and documentation are in place for smooth processing.
Conclusion
Sourcing from Alibaba to Amazon FBA can be productive with careful planning and attention to detail. You can find high-quality products at competitive prices by leveraging the vast network of suppliers and manufacturers on Alibaba. Follow this guide to build a successful e-commerce business.
Would you like some professional help with your ad campaigns on Amazon? Contact the top Amazon advertising agency.
Frequently Asked Questions
What is the process of sourcing from Alibaba to Amazon FBA?
It involves finding a supplier on Alibaba, negotiating terms, placing an order, and shipping the products directly to Amazon's fulfillment center. Amazon handles product storage, packing, and shipping.
How do I ensure product quality when sourcing from Alibaba?
To ensure product quality, request samples from suppliers before placing a bulk order and communicate your quality standards. You should also use Alibaba's secure payment options and consider hiring a third-party inspection service to check the product's quality before shipment.
What are the common challenges in sourcing from Alibaba to Amazon FBA?
The challenges include language barriers, cultural differences, potential delays in production or shipping, and the risk of receiving substandard products. You can mitigate them with thorough research, clear communication, and due diligence in selecting reliable suppliers.
Related Blogs