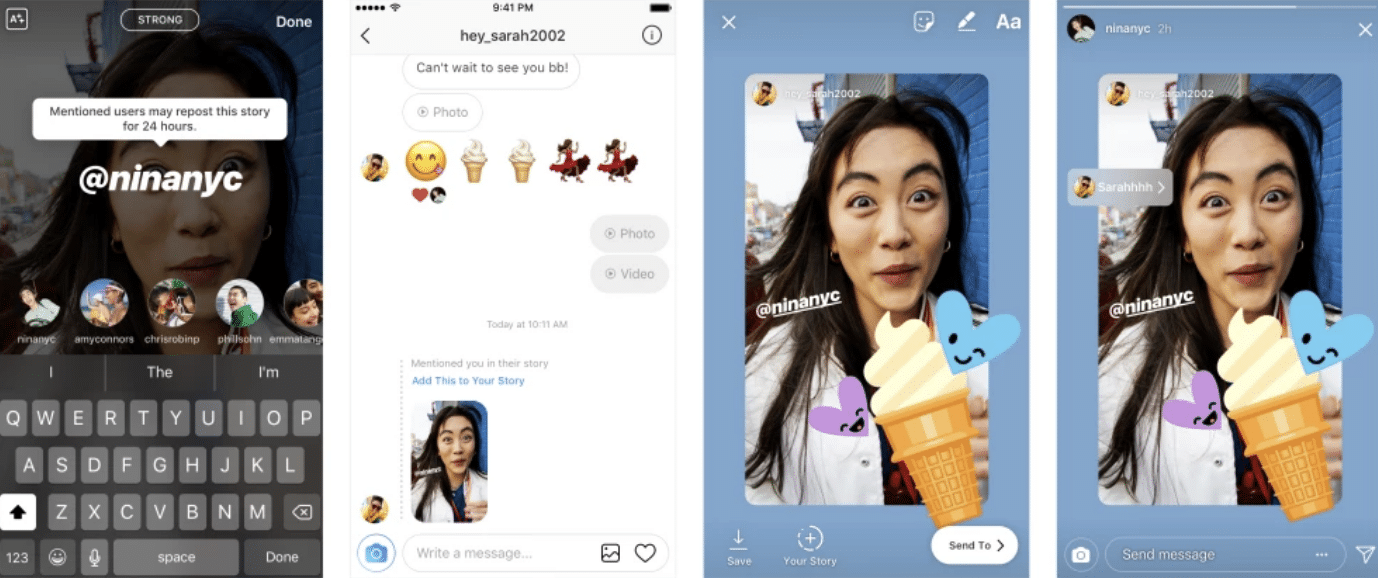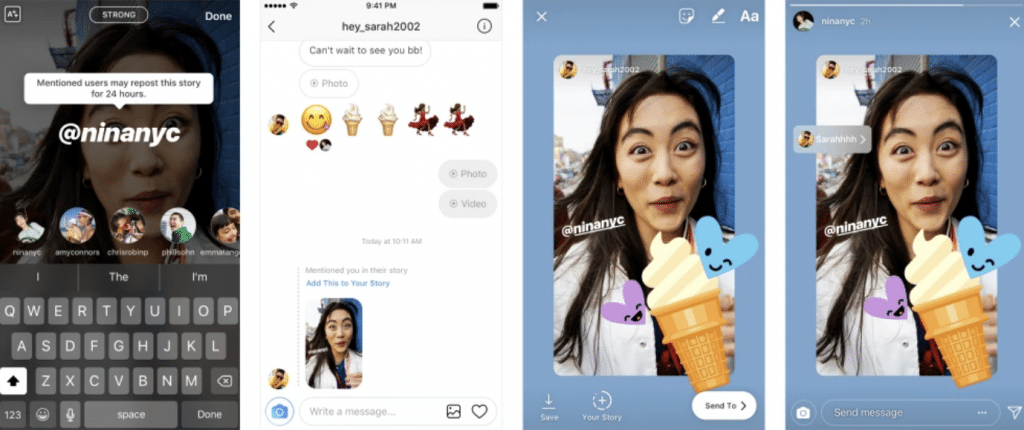 Did someone mention sharing? Story sharing, to be exact. Instagram recently introduced its new feature Mention Sharing, which allows you to share in your own Story photos or videos users tag you in as part of their Stories. In other words, if you miss a great moment because you were distracted by a phone call from your boss, you may be able to share it later.
Before this new Mention Sharing capability, you would receive a notification in a Direct message when someone mentioned you in a Story, and that was it. Now, when someone mentions you, there's an option in the Direct message that allows you to add that person's Story to your own Story. When you tap the story, it pops up as a sticker that you can scale, rotate, and position. You can also use Instagram's creative tools (e.g. text) to add your own style to it before sharing as a Story.
The username of the person who originally shared the Story will be visible and tappable for any of your followers who want to learn more about the initial poster. Instagram says only Stories by public accounts can be shared through the new Mention capability. Both iOS and Android with Instagram version 48 work with this latest update.
Is your Instagram feed cluttered with posts by people you'd like to take a break from? Learn how to mute people you don't like on Instagram.
Comments
comments