Do you hate the hassle of being placed on hold or the embarrassing moment of blubbering awkwardly on the phone as you attempt to order your pizza? Thanks to Facebook Messenger, you will no longer need to make a call to order pizza or even visit a restaurant's website to place an order. Last Thursday, Domino's announced that customers can now order through Facebook Messenger.
In case you didn't know, Facebook has been experimenting with chat bots on Messenger, bots that can help you with purchases. The number of chat bots awaiting your command on Messenger is 11,000, including bots from businesses like 1-800 Flowers, Forever 21, and, yes, Domino's.
To access these bots, simply type the name of the business you're seeking on Facebook Messenger's search engine.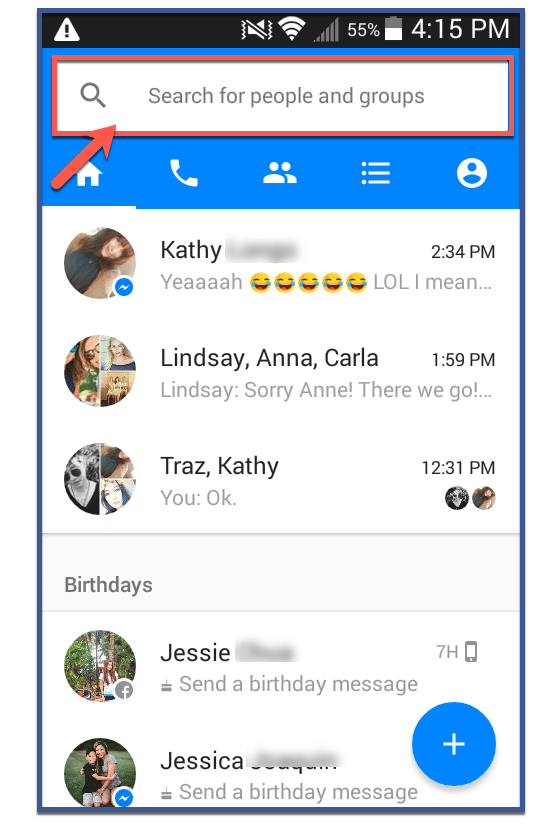 Like so.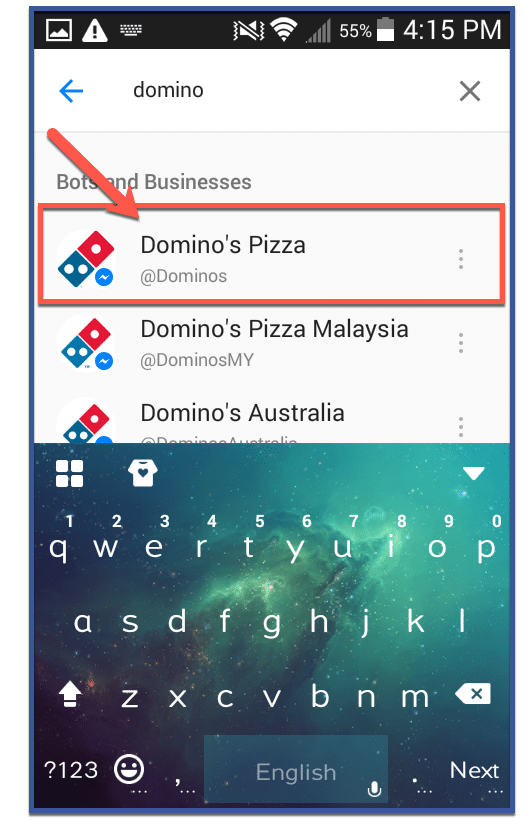 Then click "Get Started".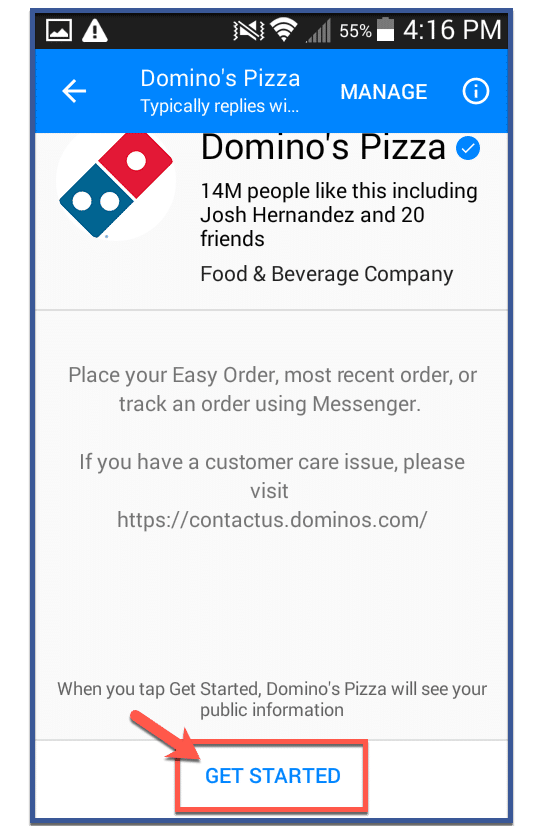 More options will appear on the screen.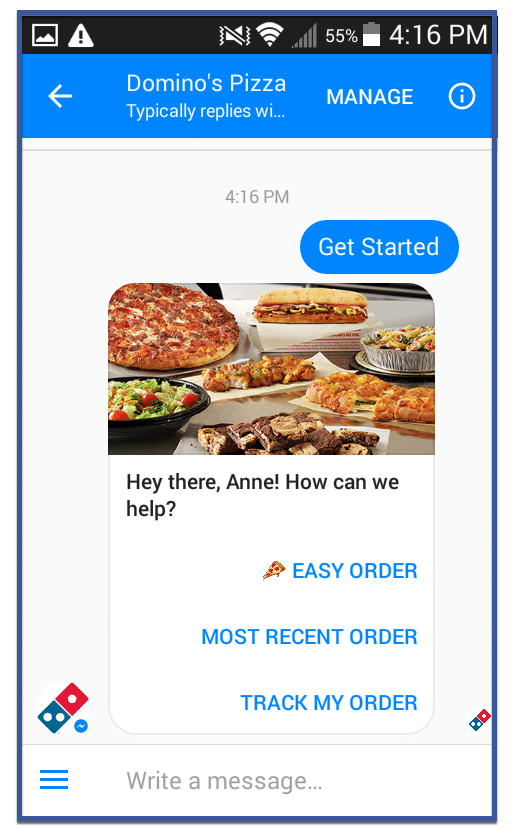 All your purchases stay within Messenger. You will not be redirected to a web browser.
With this new chat bot's arrival, introverts who hate talking on the phone will undoubtedly be singing praises.
Recommended Articles Related to Facebook Advertising:
What do you think of Facebook's chat bots? Leave your comments below!
Comments
comments