What is Media Consumption?
While media consumption is a term used popularly in the general sense of how much online media an individual might be consuming, it means something different to advertisers. For marketing officials, this term specifically refers to how many times a post that you published on your business page is clicked or viewed on a specific day. This can be a post that is simply text, a photo, a video, or an audio clip.
Plus, media consumption does not only relate to ad content. It can be purely anything on your post. However, a sign of low media consumption across demographics might be a signal to roll out more ad campaigns or ad campaigns with differing strategies. Media consumption is an integral metric to see how your target audience is responding to your content marketing strategy.
Especially in the time of Covid-19, people are spending more time on the internet than ever. Now that many people are working from home (a change that will likely become more common even after the pandemic), more and more people are likely going to be viewing your ads (especially depending on age group). Therefore, keeping an eye on your media consumption analytics in your Facebook Ad Manager for your ads and Facebook Insights for your general page's content is important.
Media consumption, of course, depends on the audience that you are targeting. Through demographics and analytical insight, you can use the number of media consumption of your posts to determine your future posts. Figure out your wins and potential losses.
Is Media Consumption Important to My Business Page?
There is a lot of value in having your media frequently consumed by your audience. Media consumption is the precursor to engagement and interaction which are the building blocks of high sales and campaign success for any business. Plus, people are wanting more human interactions with brands that they follow, and frequently consuming your media is a great way to build that connection with your target audience.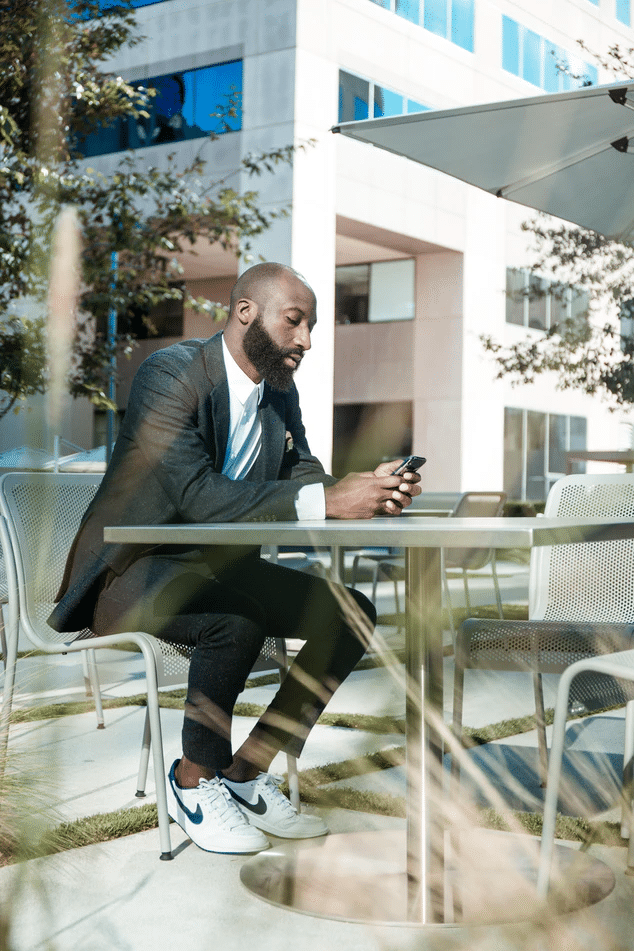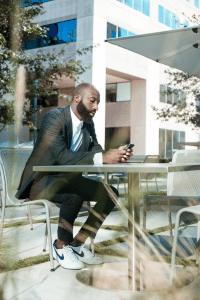 Mailchimp/ Unsplash
How can iOS14 Affect Media Consumption?
Apple's new software roll-out might make an interesting difference in your consumption insights. With iOS14's new PIP (picture in picture) feature, someone can continue watching a video even after leaving the app. This is likely going to have an effect on the number of people who are willing to click on your video and going to keep your audience retention rates high.
The Dynamic Shift in Media Consumption Habits
Gone are the days of flipping through newspapers and waiting for commercials during prime time. The digital age has ushered in a new era of media consumption. From scrolling social media feeds to watching bite-sized videos, users now consume content on their own terms.
This shift presents a golden opportunity for businesses to connect with their audience unprecedentedly. By aligning your content with modern media consumption habits, you can position your business page for remarkable growth.
The Psychology of User Engagement
Effective media consumption goes beyond aesthetics; it delves into the psychology of user engagement. Authenticity builds trust. Users who feel a genuine connection to your brand are more likely to engage and convert.
Appealing to emotions is another powerful strategy. Stories that evoke emotions stay etched in memory, creating a lasting impact. By understanding your audience's desires, fears, and aspirations, you can tailor your content to resonate deeply.
Your Media Consumption Blueprint: Actionable Steps for Success
Define Your Objectives
Begin by setting clear and measurable objectives for your business page's media consumption strategy. Are you aiming to increase brand awareness, drive website traffic, boost sales, or establish thought leadership? Defining your goals will guide your content creation and help you measure success accurately.
Know Your Audience
Understanding your target audience is paramount. Conduct thorough research to uncover their demographics, preferences, pain points, and online behavior. This knowledge will enable you to create content that resonates deeply and compels them to engage.
Content Calendar Creation
Create a content calendar that outlines your posting schedule across various platforms. Consistency is key, as it builds anticipation and keeps your audience engaged. Map out a mix of content types – from articles and videos to images and live sessions – that align with your audience's preferences and your business goals.
Platform-Specific Content Creation
Each social media platform has its unique features and user behaviors. Tailor your content to fit the platform's context and audience expectations. For instance, Instagram may require visually appealing images, while Twitter demands concise, attention-grabbing text.
Quality Over Quantity
Strive for quality in every piece of content you create. Engaging and valuable content will leave a lasting impression on your audience. Avoid overloading your business page with content; instead, focus on delivering meaningful messages that resonate.
Engage and Interact
Engagement is a two-way street. Respond promptly to comments, messages, and mentions. Transform interactions into conversations, showcasing your brand's commitment to customer satisfaction and building a community around your business.
Analyze and Optimize
Regularly analyze your content's performance using analytics tools. Pay attention to metrics like engagement rates, click-through rates, and conversion rates. Identify what's working and what's not, and adjust your strategy accordingly. Adapt to trends and emerging preferences in your industry and among your audience.
Incorporate Live Interactions
Incorporate live video streaming and real-time engagement sessions into your strategy. Live interactions provide a unique opportunity to connect with your audience authentically and showcase your brand's human side. Use these sessions for product launches, behind-the-scenes glimpses, and Q&A sessions.
Collaboration and Influencer Marketing
Explore collaborations with influencers and industry leaders. Partnering with individuals who align with your brand values can extend your reach to their established audiences. Influencer marketing can boost credibility and introduce your business page to new followers.
Continuous Learning and Adaptation
The digital landscape is ever-changing. Stay informed about the latest trends, technology updates, and shifts in media consumption behavior. Embrace a culture of continuous learning and adaptation to remain ahead of the curve.
Conclusion
As the digital landscape continues to evolve, mastering media consumption is a necessity for any business aiming to thrive. By strategically crafting content, engaging users in real-time, and leveraging data insights, you can elevate your business page to new heights of success.
Adapt to the media consumption revolution, and watch your brand's online presence soar. Your audience is waiting – it's time to captivate them like never before.
FAQs
What does media consumption?
Media consumption refers to the process of individuals engaging with various forms of media content, such as articles, videos, podcasts, social media posts, and more. It encompasses how people access, view, and interact with information and entertainment across different platforms and devices.
How has the digital age impacted media consumption habits?
The digital age has revolutionized media consumption by offering unprecedented access and convenience. With the rise of smartphones, streaming services, and social media platforms, individuals can now choose when and where they consume media content, leading to personalized and on-demand experiences.
Why is media consumption important for businesses and marketers?
Media consumption patterns provide valuable insights for businesses and marketers to tailor their strategies effectively. Understanding where and how their target audience consumes media enables them to deliver relevant and engaging content, enhance brand visibility, and ultimately drive customer engagement and conversions.
What role does social media play in modern media consumption?
Social media has become a dominant force in modern media consumption. It offers a platform for individuals to discover, share, and engage with a wide range of content. Businesses leverage social media to connect with their audience, build communities, and foster direct interactions, amplifying their reach and impact.