What is a Promoted Post?
A promoted post is a specific kind of ad to boost the viewership of your content among people who are already fans of your brand. You'll be getting much more views on these posts than you would have without promotion, but this may not necessarily affect the number of unique page views you are getting.
This kind of post is valuable to allow for more engagement and website views, if done thoughtfully. You want to remind your audience why they liked your content enough to like your page in the first place, and begin interacting with your products and content. 
However, this option does not allow for optimization or any sort of pre-determined audience targeting that we often see in connections marketing discourse. 
This option is only available to pages with at least 400 likes, however, so only look into it if you meet the necessary criteria. If this is not available to you, consider starting an ad campaign with another strategy.
How do I Make a Promoted Post?
Turning a post into a promoted post is quite simple. If you are logged in as an admin on your Facebook page, all you have to do is hover your cursor by the bottom of any post and click on the promote button that shall appear.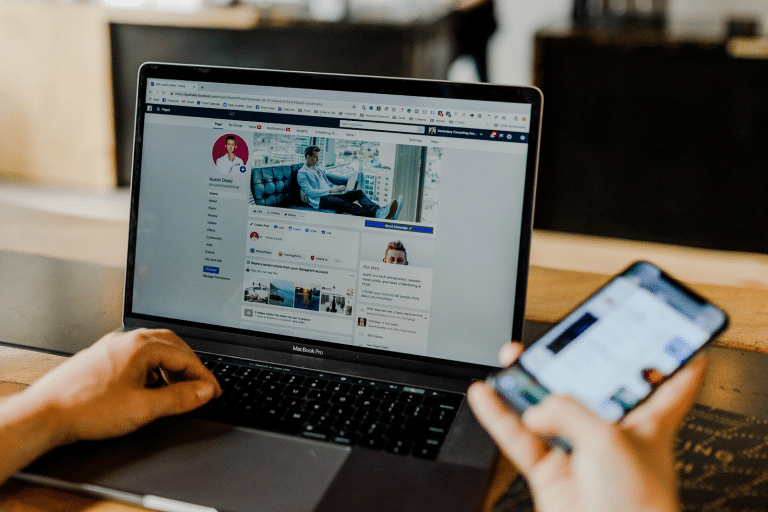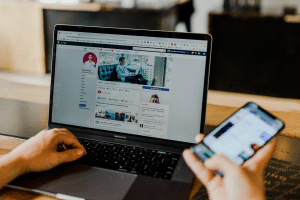 Austin Distel / Unsplash
What Posts Should I Be Promoting on My Facebook Business Page?
There is no one-size-fits-all answer as to what you should be promoting or not. However, there are best practices that you should also be implementing into your content marketing strategy as you organize your ad campaigns.
Like with all other ad content and copy, keep it simple, engaging, and end on a CTA.
What is the Difference Between A Promoted Post and a Sponsored Story?
While both will appear as sponsored, these two terms are different pieces of advertised content. They vary in where they are placed, who they are targeting, and how you are charged for them. Perhaps the most integral difference between the two is that you pay a flat rate for a promoted post, meanwhile for a sponsored story you pay per click or impression.
Promoted posts appear in the news feed of people who are already fans of your page, but have stopped interacting with your posts and other forms of content. 
Meanwhile, sponsored stories take place where Facebook puts other ads on their site. It looks different than it would have just coming up on your news feed. It also doesn't necessarily target people who are already fans of your page. Sponsored stories meanwhile don't specifically account for users who are already fans, but rather just the people who fit the criteria you set up within your Ad Manager.
Comments
comments