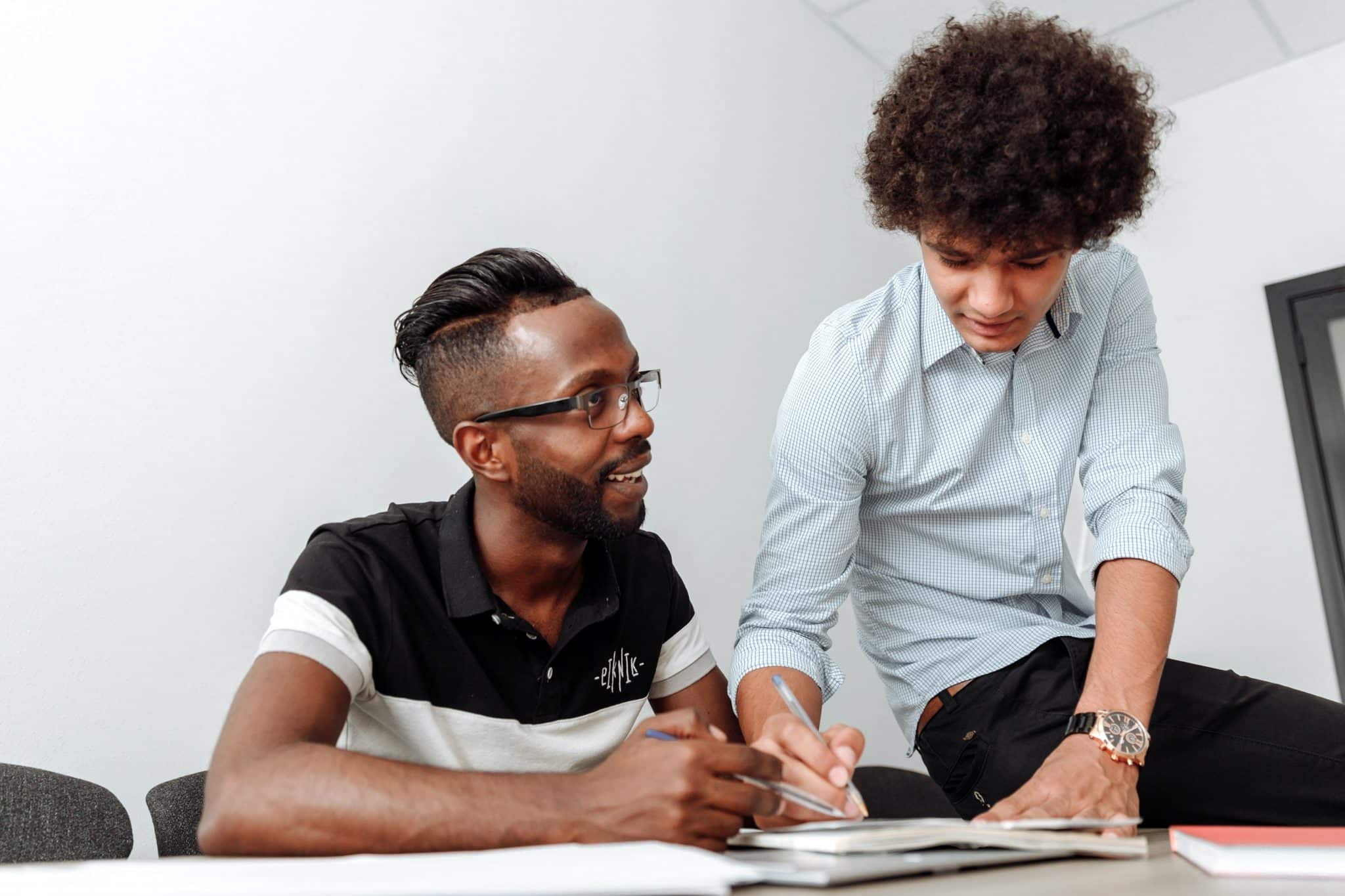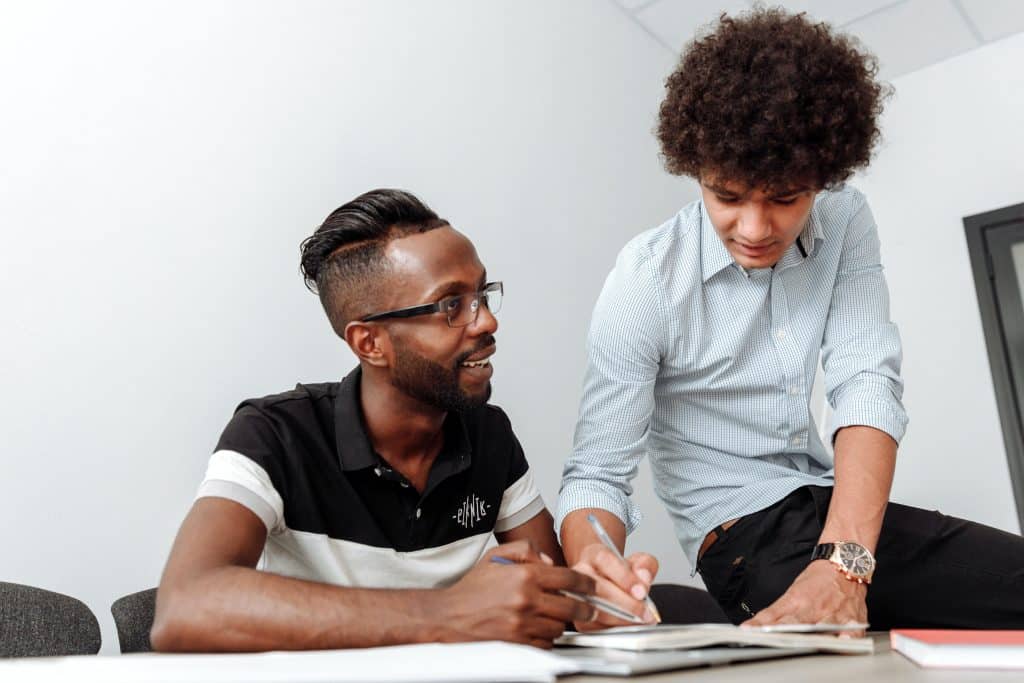 Thirdman / Pexels
Over half of today's consumers want to see videos from brands they associate with, and a tremendous 87% of marketers reported a positive ROI from their videos. This makes video one of the most lucrative forms of content marketing in 2021. 
Now that you know the benefits video can bring to your marketing strategy, ever wonder the secret to a killer video? Before you can even think about capturing the flashy camera shots, aesthetic b-rolls, and innovative video effects that you wish to use, you'll need a well-written script to keep your video organized. This is because scripts are the backbone of any video. They possess helpful lines and cues that ensure you don't stray from the overarching story that you hope to tell. 
A well-written script will solidify a clear pathway for your video's journey, correlate your lines with coinciding camera shots, cues, and angles, and help your actor avoid rambling and filler words
Since scripts are primarily composed of the lines you will read on-screen or as audio narration, having solid writing skills will come in handy. Whether you're writing your first script or a seasoned pro, here are five copywriting tips for video scripts that will tell your brand's story in the best light. 
1. Write As You Speak
Though written on paper, scripts are always meant to be read aloud and should be written with conversational and natural copy. It is important to always keep this reminder at the forefront of your mind, as it can be easy to forget when you are deep in the thickets of the writing process. 
To avoid the dreaded reading-off-a-script feeling, make sure to practice reading your script aloud a lot to ensure that it flows naturally from your mouth and represents that tone of your brand. Also, avoid any cliché phrases or buzzwords that you know you wouldn't say in conversation with your consumers if they were sitting right across from you
2. Stay Focused on Your End Goal 
Videos should serve a clear purpose in your marketing strategy: to educate, inspire, and assist consumers with a pain point or need. The copy that makes it into your script should always go back to the original goal and intent of your video. When writing your script, it is helpful to check in with each line by asking yourself
Will this sentence propel the message of my story forward?

Is this piece of information essential for my viewers to hear? 

What fluff or filler words can be scratched to make things more focused? 
It is also important to pinpoint the stage of the sales funnel your consumers are in. If they're at the top of the funnel, your video script's goal won't be as focused on making a sale as a script that is meant for consumers at the bottom of the funnel. 
3. Make a Strong First Impression
Due to our dwindling attention spans, you don't have much time to get your point across to audiences. In fact, studies found that you have only around 10 seconds to grab your viewers' attention. This means that your copy should intrigue consumers right out of the gate. Some ideas for hooking viewers from the start include: 
Outlining who you are and what you care about as a brand

Promising a story, surprise, or benefit that will accompany the video 

Presenting a problem or pain point that your video will address and solve 
4. Tell a Powerful Story 
Compelling copy has the power to transform your video into more than just a piece of marketing content — it can help your script tell a story. Simply put, a story has the ability to connect with the hearts of your consumers. It reminds them that you are so much more than just a brand selling a product — you are a unique team of individuals with shared values and beliefs. 
Storytelling can be accomplished by staying authentic to who your brand really is. Don't be afraid to entertain audiences through playful humor and glimpses into your personality. You can also use copy to elicit an emotional response from your audiences and create a clear story arch by outlining a solid beginning, middle, and end of your script.
Video marketing is here to stay, and for good reason!  Videos are undoubtedly more eye-catching and attention grabbing than other forms of content, so much so that it has 12 times more shares than both written text and photos. You don't have to be a career copywriter to implement these strategies. Put these tips into action and put yourself in a position to execute the best marketing video possible! 
By Liz Slyman