NOV. 2, 2020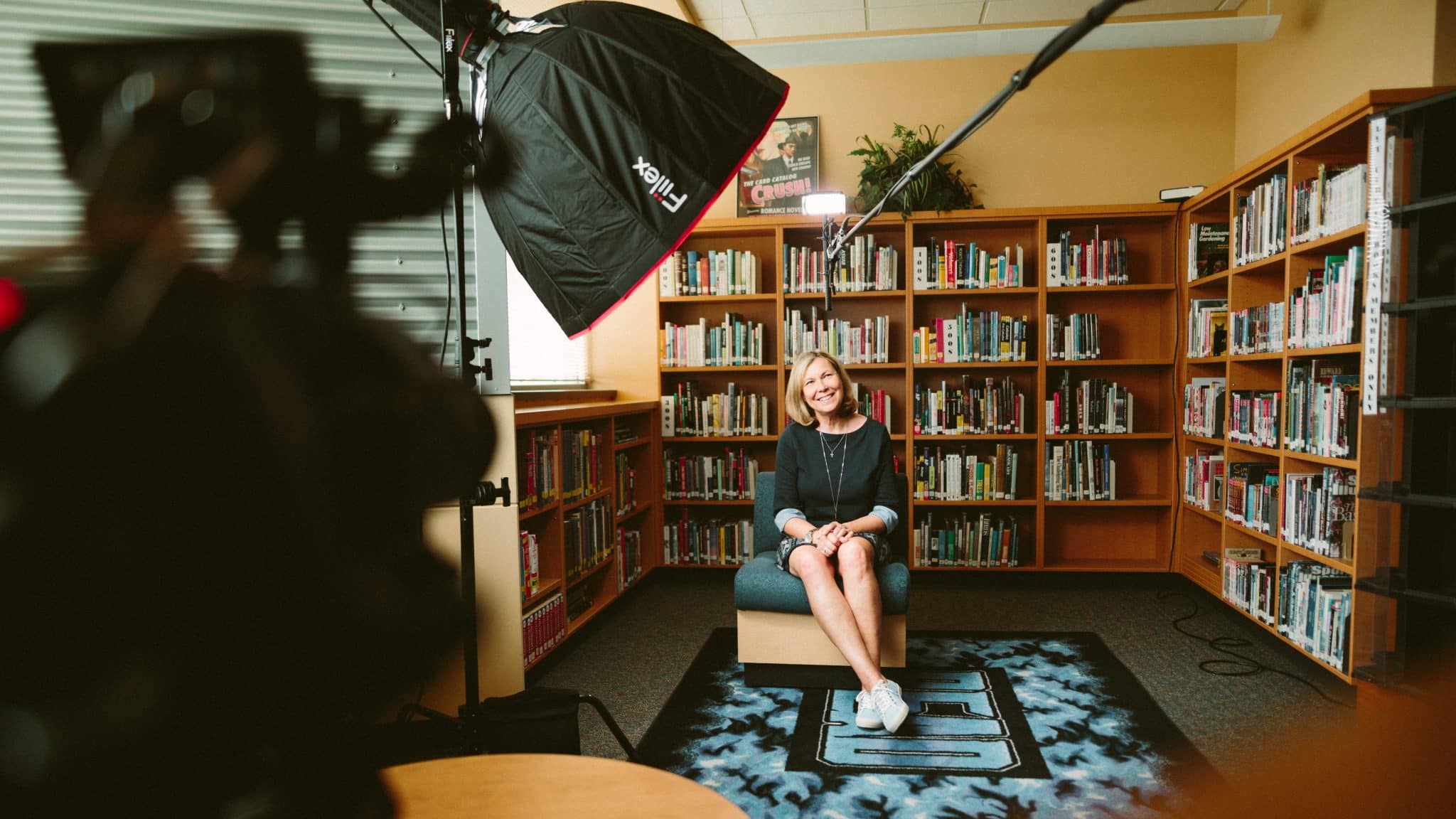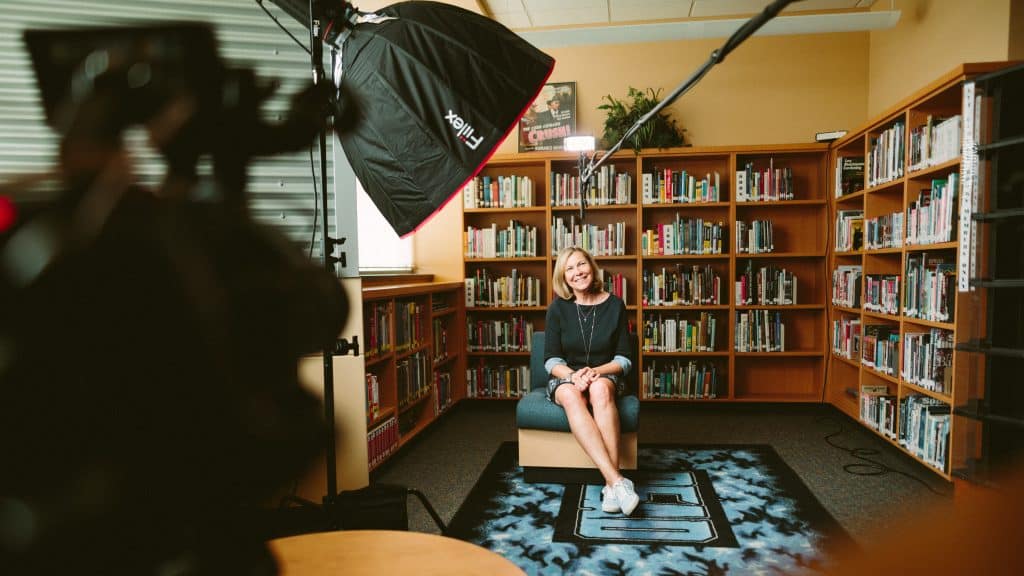 Sam McGhee / Unsplash
Yesterday, a clothing brand asked its followers in an  Instagram Story poll whether they prefer photos or videos of their products. Can you guess which option had the most votes? 
Videos.
It's not hard to see why: They offer a more comprehensive view of an item or service than photos ever could. As a result, customers feel more confident about buying the item, especially when the whole transaction, from product discovery to purchase, takes place exclusively online.
Having said all that, not any video does the trick. If we're talking e-commerce, the quality and meaningful design of your piece will determine if it helps your efforts or detracts from them.
So today, we'll focus on how to create an awesome product video that can actually bring a positive impact to your bottom line, looking for that style that'll fit best with your video marketing strategy. 
Don't Just Display Your Product – Showcase Its Benefits
A great product video isn't supposed to just show nice shots of your product or mention its coolest features in passing. You need to tell your audience why your item or service is what they're looking for.
Consumers don't purchase an item because of the product itself but because of what's in it for them. Here lies the difference between telling your audience that your watch shows the time of day and expressing that it would prevent them from being late to important meetings. The item is the same in both cases, but its appeal changes greatly, don't you think?
Here's an example from Apple, which outlines all the benefits the watch offers to consumers. 
This is the first thing you need to define about your product or service before setting off to promote it: the benefits it can bring to people. 
Build Your Video Around Your Target Audience
Relatability is one of the most important, if not the most important, aspects of any story. Without relatability, your piece won't impact your audience, and it will be quickly forgotten. Those words may sound ominous, but it's no exaggeration. People only give their full attention to the stories they can identify with; otherwise, they just look the other way.
For this reason, it's vital to write your video script with your target audience's characteristics in mind. Think about their general interests, age group, economic and education level, everything that makes them your target audience. Set off to create a story that can resonate with them. That entails making every element of the script relatable to your specific audience. It may sound a bit overwhelming, especially for the inexperienced, so we'll go through each element.
1. The characters
A relatable script has relatable characters, as simple as that. It stands to reason that your video's protagonist has to embody your target audience to resonate with them.
It sounds like a no-brainer, and still, you won't believe how many videos miss the point here, especially live-action ones. Examples abound: Just think about those commercials meant for working mothers that feature a twentyish model-looking actor. Not very on point, right?
To hit the nail in the head, try modeling your main character around your buyer persona – that is, the representation of your ideal client. Here's an example:
2. The story
To really strike a chord with your target audience, you must show situations they may see themselves in. Even better if you tackle their pain points (a formula that's often used in most effective explainer video scripts). The idea here is to hit them where it hurts, but with good intentions. To clarify: Your relatable character should endure a problem that's common to your target audience. More precisely, the problem your product or service is meant to solve! 
All this is closely related to showcasing your product or service's benefits. If you think once more about the watch example, you'll see that the item is portrayed as a solution to arriving late to meetings. That's what calls the viewers' attention.
3. The context
Showing your characters in a relatable situation also means displaying them in a place and context that's familiar to your target audience. Here comes into play all the information you've gathered about them and their lifestyles. Are they the type who go to work by bike? Are they likely to spend hours stuck in traffic? Would they rather hang with their friends, family, or significant other?
Of course, these questions are just mere examples of the many that you should ask yourself before deciding where and how to situate your character. Although there's not an objectively right answer to these sorts of questions, it's safe to say that the right option will always be whichever one matches your target audience the most.
Choose the Right Product Video Style 
Product videos are a world of their own. There are various types to choose from, and each has different pros and cons. So, how to know which one to pick? Once again, it depends on your target audience. After all, you should go with the style that can suit their informative needs best.
Your decision also depends significantly on your product. As you are about to learn, some styles work better for B2B or complex products, while others are popular in the IT industry, and so on. To simplify your decision-making process, here's a list of the main product video styles. Have a look!
1. Explainer videos
Explainer videos are the go-to option for any company that needs to promote a complex product or service. 
Some products or services can't be fully appreciated with a simple commercial, especially if their main features are related to technological or scientific advances. These kinds of products or services can particularly benefit from explainer videos, which are meant to boil down any topic, however complex, into a simple explanation of around 90 seconds. Here's an example:
2. How-to videos
Also known as tutorials, how-to videos are educational pieces meant to teach your audience how to use your product or service. They are of great help to both potential and current customers alike. The former can benefit from knowing whether the product is user-friendly and the latter from learning how to handle it correctly.
Depending on your product, you may consider making a series of how-to videos featuring your item's different possible uses. Imagine, for instance, you are selling a food processor. In that case, you could provide various tutorials on how to chop vegetables, blend ingredients, crush ice — you get the idea.
Here's an example of a how-to video from Starbucks. 
3. Demo videos
Just like tutorials, demo videos show how to use a product. However, they have a very particular way of doing so – by demonstration (hence the name "demo" video).
These videos don't give an explicit explanation of a process. Instead, they show somebody going through it. That said, it's usual that the individual describes what they are doing (sometimes in great detail) and gives recommendations to viewers.
You have probably seen one of these types of videos before, most likely under the form of a screencast video. That is the most popular type of demo video, and they are particularly useful during the latter stages of the sales cycle.
Here's an example of a demo video:
4. Review videos
These videos often consist of a content creator giving their opinion on a particular product and weighing its pros and cons. These videos are usually user-generated, but that doesn't mean they can't be sponsored. In fact, brands can highly benefit from sponsoring review videos.
First off, these are perceived as reliable. People tend to trust review videos, although mostly when they aren't sponsored. They believe they are watching a (supposedly) unbiased opinion on a product, so they often watch these videos before making a big purchase.
Equally important, review videos are often produced by influential content creators who have an engaged community around their videos. So, if you associate with an influencer related to your field, you'd be addressing your target audience in a cost-efficient way.
Here's an example of a review video:
5. Unboxing videos
Also user-generated and potentially sponsored, unboxing videos showcase a content creator taking a product out of its box for the first time. They are similar to review videos in the sense that the influencer often gives their opinion of the product, but they differ in many other aspects. 
To begin with, unboxing videos are way more centered on the looks of the product rather than on its performance. After all, the user has just received it, so they couldn't use the product enough to do a thoughtful review about it.
Second, unboxing videos are all about the content creator's reactions while seeing the product for the first time. That's why these videos are, more often than not, more entertaining than useful. Still, many people watch unboxings to know what to expect from an item they wish to purchase. Here's an example:
To Wrap Up
If this article was called "How to Boost Your Sales with any Product Video," it may attract more readers. However, the truth is that not every product video can deliver excellent results. Only those that have a relatable script, written with your target audience in mind, can succeed at striking a chord with viewers. 
That said, your target audience not only comes into play when writing the script but also when you are deciding which type of product video to go with. Today you have seen there are many options out there, some more suitable to your audience and your product than others.
Now you have the recipe for creating the right product video that can boost your sales, all that's left to do is produce it! Good luck! 
By Victor Blasco