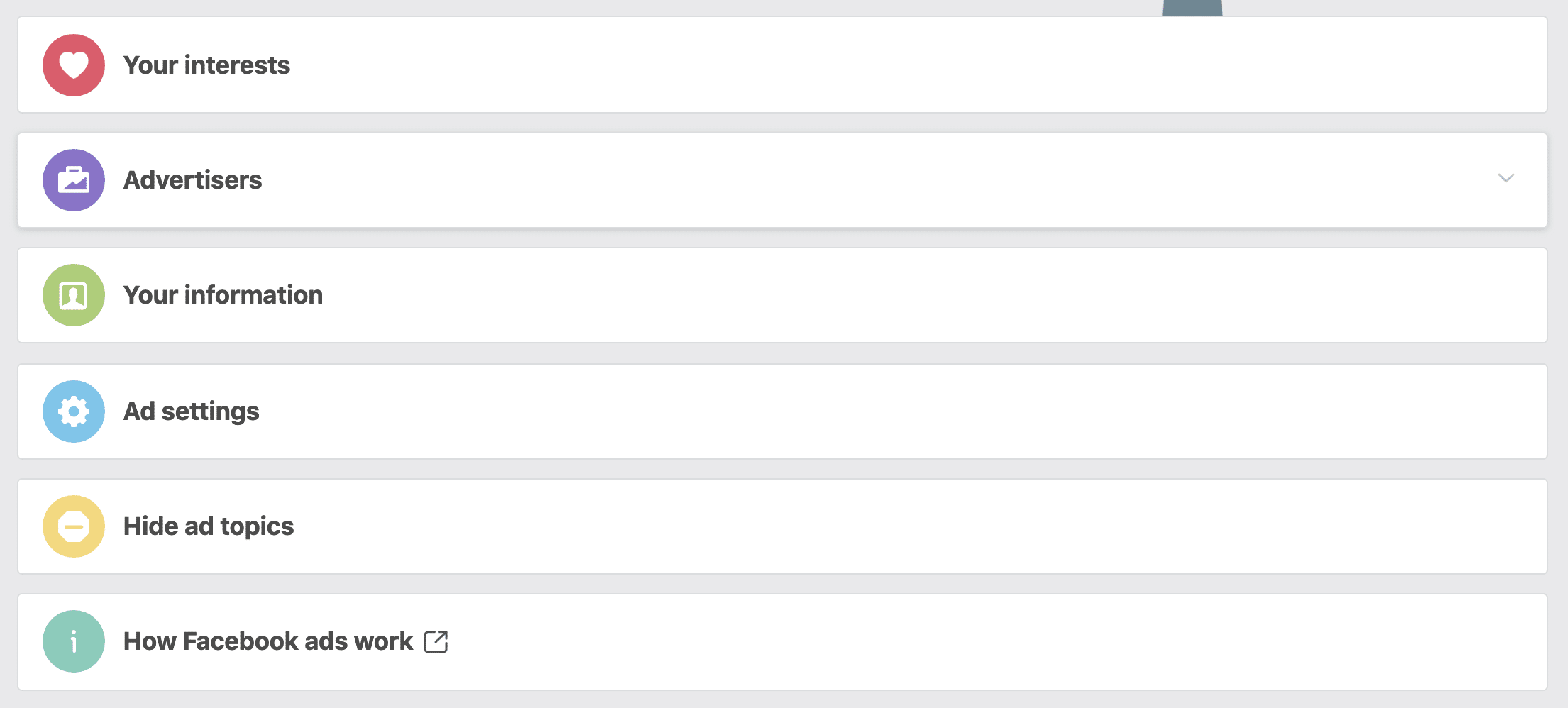 At this time, Facebook is focusing on regaining public trust after past blunders shook people's faith on the company, and part of winning that trust involves giving users more power over the ads they see. There are now tools located in the Your Ad Preferences page that allow users to prevent advertisers from using their demographics and interests for targeting. All Facebook ad agencies have to comply, from the best Facebook ad agency to the worst.
The Your Ad Preferences page contains five tabs: Your Interests, Advertisers, Your Information, Ad Settings, and Hide Ad Topics
Your Interests contains items added to the "interests" section of users' profiles that advertisers can use for ad targeting. The interests can include liked Facebook pages related to entertainment, hobbies, fashion, and more. Clicking an interest will reveal ad examples that Facebook may show to a user. The user can remove it from the list if it's no longer relevant, consequently preventing advertisers from targeting that user based on that interest.
The next tab, Advertisers, contains all the businesses whose ads may appear on users' feeds based on the websites and apps they visited. Users can click the Facebook page of those businesses, but they cannot remove them.
The Your Information tab contains the following demographic information that advertisers can use for ad targeting: relationship status, employer, job title, and education. From that tab, users can revoke permission from advertisers to target them using the listed demographic information.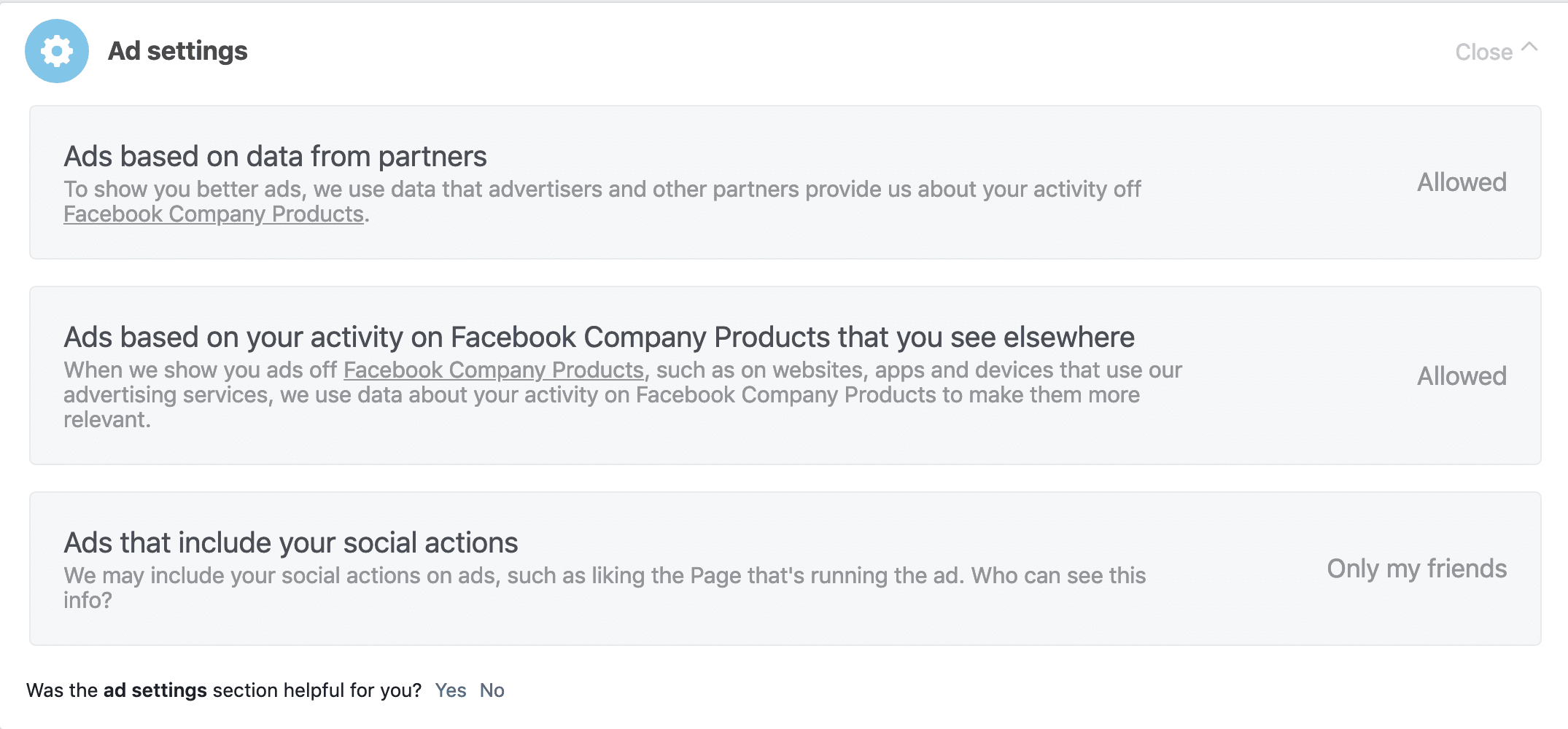 Ad Settings contains more information about how advertisers use Custom Audience data to target users. This tab has three subsections. The first allows users to revoke permission from advertisers to target them using data from partners. The second stops advertisers from using Audience Network to target them for ads. The third allows users to hide their engagement from ads.
From the last tab, Hide Ad Topics, users can hide ads related to alcohol, parenting, or pets from their feeds.
Although Facebook evidently values advertisers (look at how often it tries to monetize non-feed features, like Marketplace and Watch), the company values users' trust above all. These new transparency features are exactly what the public has been waiting for.