Today is Facebook's annual F8 event, an event in which developers gather to learn about the technology Facebook is developing and releasing to the public. The event opened with Mark Zuckerberg's keynote speech, followed by several of his colleagues'. During the keynote, Zuckerberg and his colleagues discussed Facebook's AR developments.
Facebook aims to make your phone camera the mainstream platform of augmented reality, doing away with expensive headgears. To achieve this, Facebook developed and released camera-centric app updates, such as the infamous Facebook Stories and Instagram Stories. For these releases, Facebook aims to develop precise location, 3D effects, and AR art.
Precise Location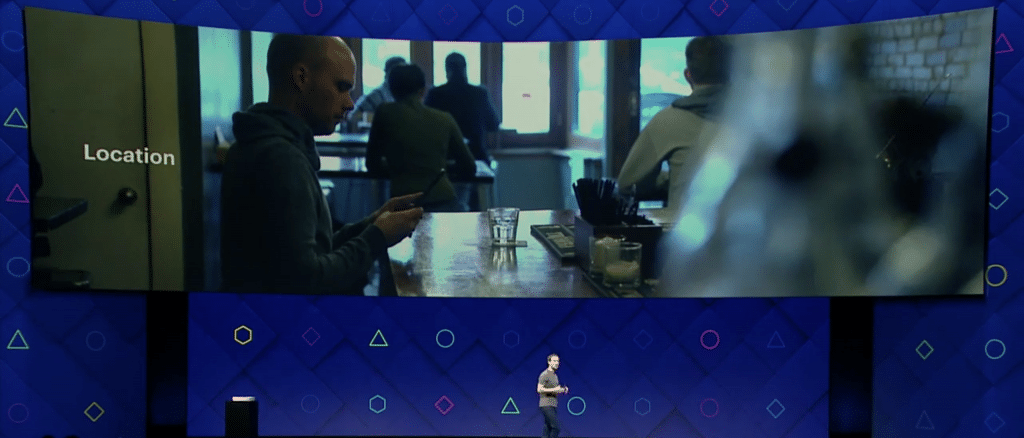 With this development, your phone can know your exact location, and you can leave notes, objects, or stickers within those locations for others to find.
AR Art
You can create and discover art around the city. For example, you can project art through the AR lens onto a plain white wall of a grocery store.
To push further developments for AR, Facebook is releasing platforms that help developers create AR effects and technology. The platforms include Frame Studio and AR Studio.
Frame Studio
With frame studio, you can create frames for any picture or video.
AR Studio
With this software, you can easily create innovative masks and interactive effects without writing a line of code.
3D Effects
With this development, you can capture and interact with scenes in 3D, using AR's high precision object recognition.
Facebook Spaces
Facebook Spaces, the first Facebook product that brings virtual reality to life, allows you to connect your Facebook profile and Facebook friends to your VR. For instance, you can easily use your profile picture as a model for your avatar, and you can quickly interact with your Facebook friends in a VR space. With Facebook Spaces, you can attend a birthday party, show your new apartment to your friends, among many other activities.
What do you think of Facebook's new AR developments? Let us know in the comments section below and share this update to friends.
Comments
comments