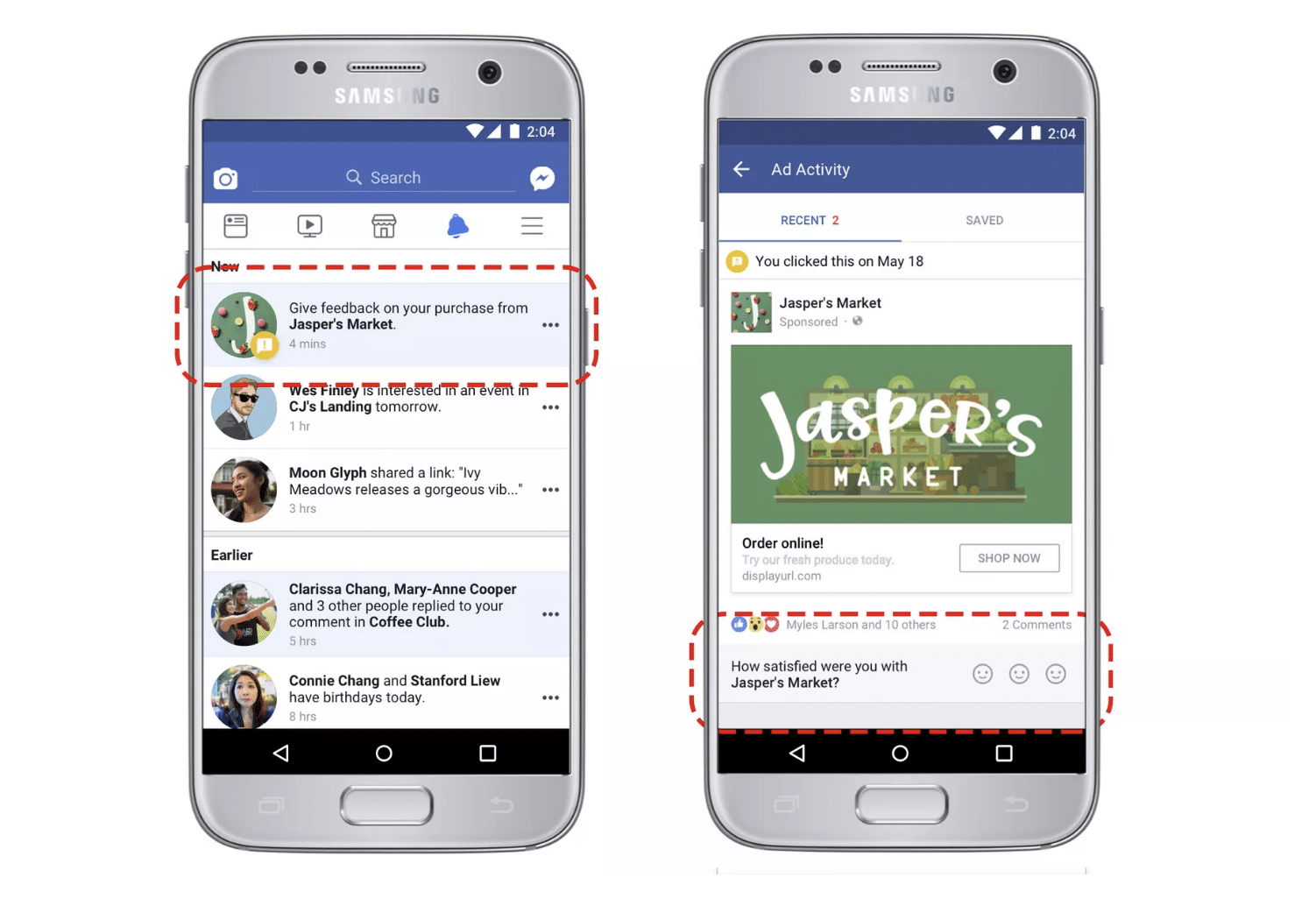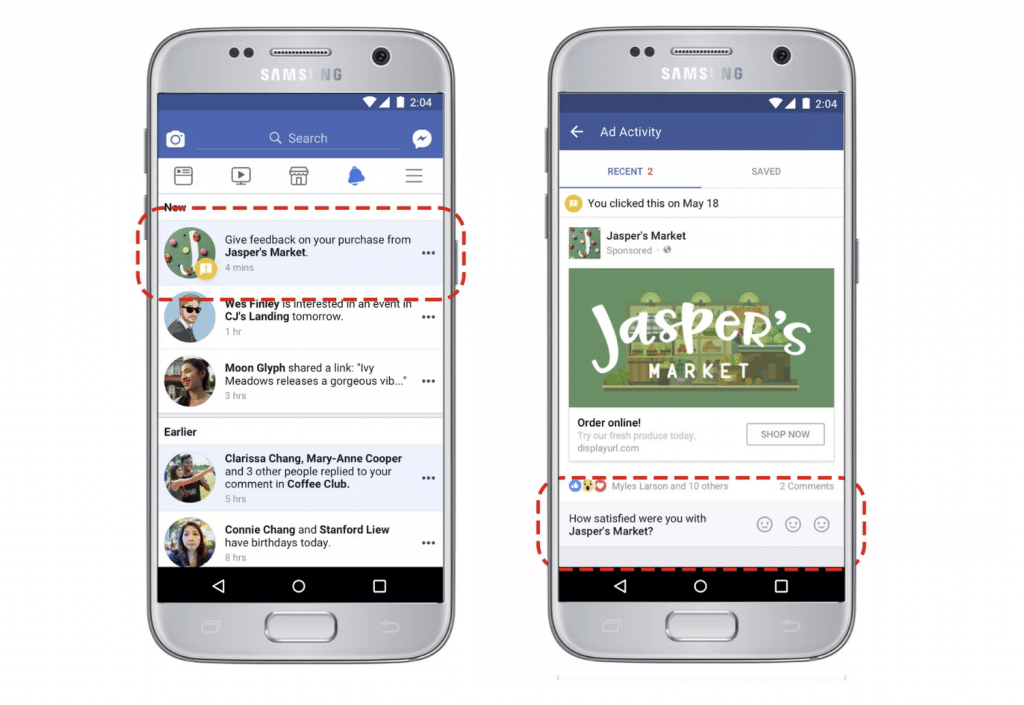 There's nothing more frustrating than purchasing a pink wool-blend overcoat on Ebay only to receive a two-sizes-too-large garb that is more bathrobe than coat (spoken from personal experience). That frustrating scam, as well as another from a few months back, has deterred me from buying anything on Ebay altogether.
And for that exact reason, losing the trust of a previously loyal buyer, Facebook is rolling out a new feature that allows users to rate their purchase experience with a business advertising on its platform.
"When items take a long time to arrive or don't meet your expectations, it can cost you time and money. And if these things happen after purchasing something from a business' ad on Facebook, it can sour your overall impression of Facebook," said the social media company in a Newsroom post announcing the feature.
The new feedback feature is located in the Ads Activity tab where users can view the ads they previously clicked. To leave feedback, they simply need to click the "Leave Feedback" button.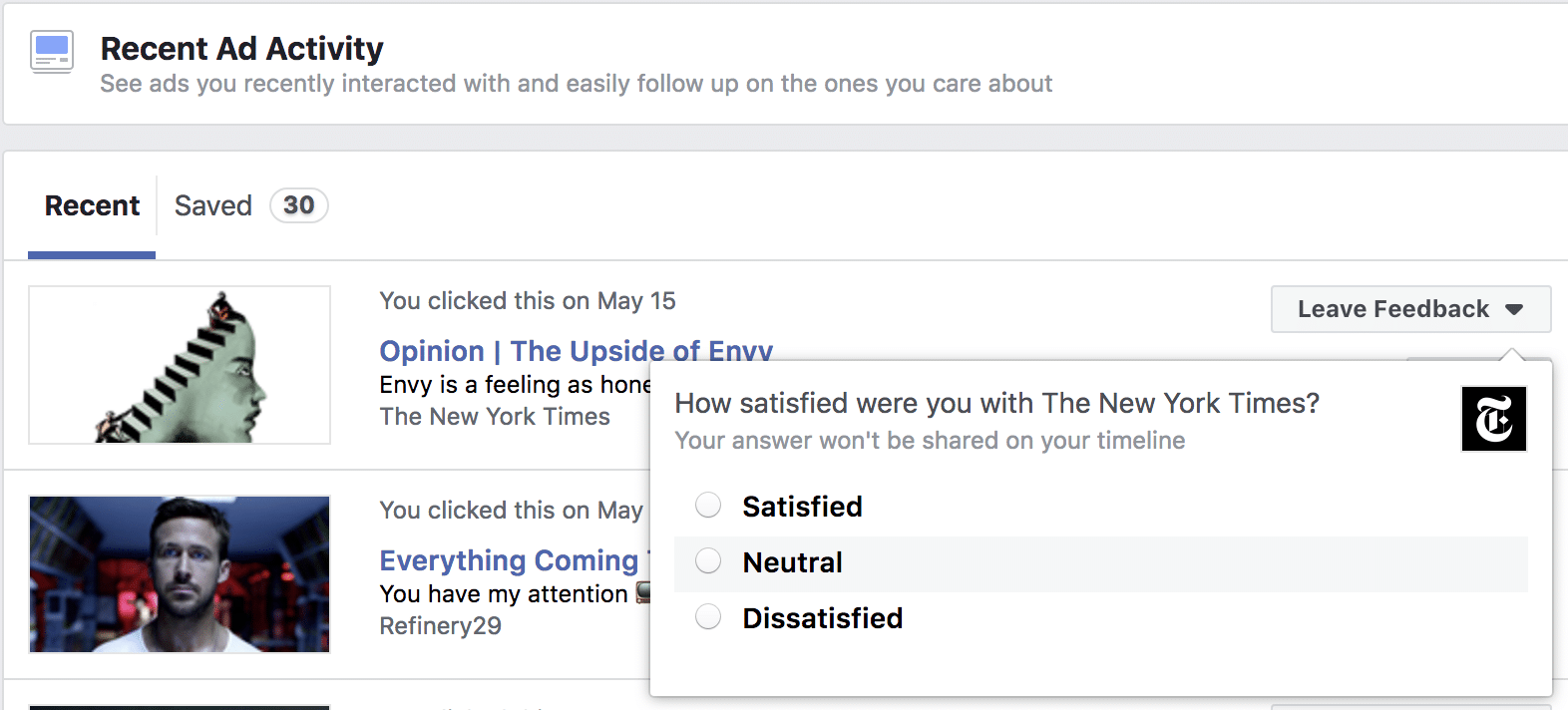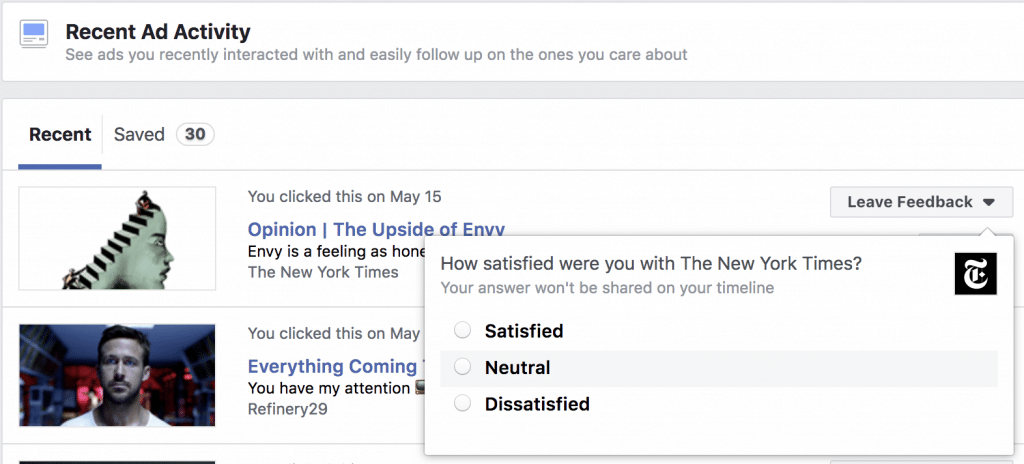 Facebook will then share the feedback to businesses that receive a high volume of negative reviews and counsel them to help improve their services. If a business continues to receive negative feedback, Facebook will reduce the number of ads that business can run and, in extreme cases, ban the business altogether.
When evaluating whether or not a business is performing well, Facebook will look at three categories: shipping times, product quality, and customer service. If numerous customers complain about a business that sells "wool overcoats" but then delivers something more akin to a bathrobe, for example, Facebook will take notice and alert the business that its products need to improve to continue running ads on its platform.
During a time when public trust on Facebook is wavering, enforcement of strict advertising rules to ensure better user experience is exactly what it needs to regain the trust it lost.