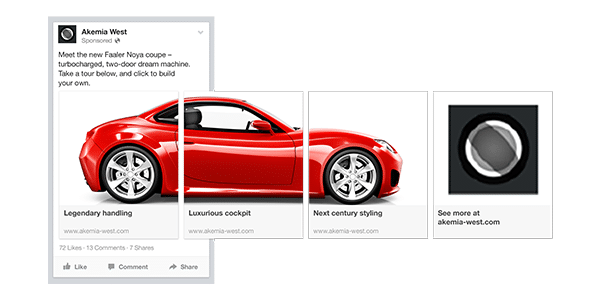 Facebook announced last week that dynamic ads for app installs are now available. This new ad format allows companies to drive mobile app installs by showcasing their apps to customers who have recently browsed their products or to customers who will likely install their apps.
This new ad format is an extension of dynamic ads, ads that advertise products from a product catalog. This new dynamic ad, much like many Facebook ads, contains hundreds of targeting options, including an option to target a user most likely to take a specific action within an app.
Facebook created this new dynamic app after a study revealed that smartphone sales rose to 10% in Q4 2015 during the holidays. This behavior results from the trend of holiday shoppers purchasing new smartphones as Christmas gifts. As the number of new smartphone owners rises, so do app installs, as evidenced by an app install peak last year during the months of December, January, and February.
"We intuitively know with retail and e-commerce that this is a very important time," said De Martini, Facebook's app Advertising Lead, to Mashable in a phone interview. "But it's a little known secret that the holiday season is also when we see some of our highest app activity."
Several companies, some of which include Snapdeal and Pocket Gems, are already receiving positive results from the new app-installs dynamic ad. Daniel Craig, Senior Director of Mobile at Hotels.com said on a Facebook blog:
"We are seeing early positive results in CPI as well as in cost per in-app purchase compared to static web retargeting campaigns. This great performance indicates that dynamic mobile app install ads are the future of app marketing on Facebook."
Will you be using this new dynamic ad format to drive app installs? Leave your comments below or share link to friends.
Comments
comments