Facebook released a new "click to call" feature today that allows individuals to click an ad and make calls directly from their mobile phones. This feature comes at no surprise as Facebook continually looks for ways to capitalize on its growing mobile audience. This is going to be a total game-changer for all those who choose to advertise on Facebook.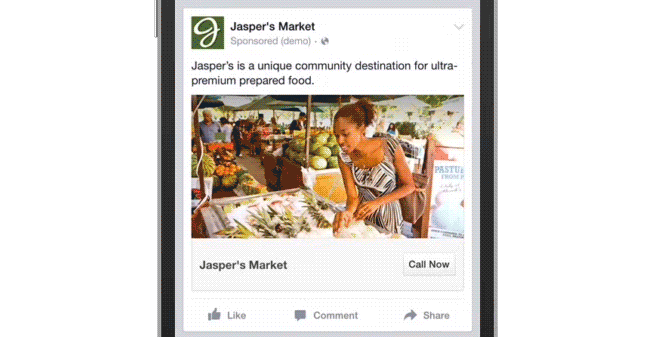 Facebook offers two call-to-action buttons that allow your business to connect with a local audience and drive offline sales:
Call Now.

When a person clicks on the "Call Now" button in your ad, their phone will automatically dial your business.

Get Directions.

When a person clicks on the "Get Directions" button, they will be guided directly to your location right from their phone.
What is a click-to-call ad?
A click-to-call ad is a digital advertisement designed to make interaction effortless for users.
With this type of ad, individuals can simply click on it to initiate a phone call directly to the advertiser's business.This streamlined process eliminates the need to manually dial a number, enhancing convenience and encouraging immediate engagement.
Click-to-call ads are especially beneficial for mobile users, enabling swift connections on smartphones. This user-friendly feature directly links online content and real-world conversations, effectively bridging the gap between digital platforms and physical interactions.
Local awareness ads can be created right from your Page. All you need to do is choose a call to action, set the area you want to reach and then select a budget.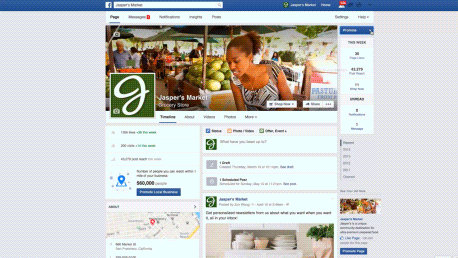 Reporting is available which shows total audience reached, local impressions, total spend and how many individuals have clicked to call. All Facebook advertising companies know how integral this is to tailor your marketing.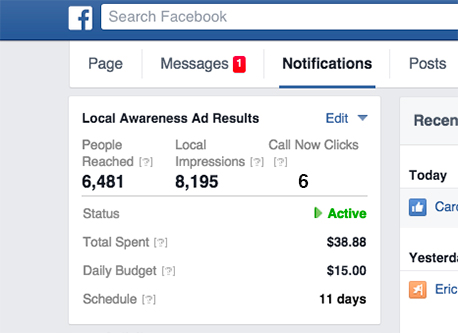 This feature is now available to advertisers and local businesses.
How to create a Click to Call ad?
Follow these steps to set up your Click to Call ad:
Go to the 

Create Ad

 section of your Facebook Ads Manager.

Select the 

Click to Call

 ad format.

Enter your phone number.

Select your target audience.

Set your budget and schedule.
Best practices for click-to-call ads
1. Target Relevant Audience
Define a specific target audience based on demographics, interests, behaviors, and location. Ensure that your ads reach users who are likely to be interested in your offering and are geographically relevant.
2. Clear and Compelling CTA
Craft a clear and actionable call-to-action (CTA) that prompts users to call. Use concise language and create a sense of urgency or value to encourage clicks.
3. Mobile Optimization
Given that Click-to-Call Ads are often accessed on mobile devices ensure your ad design is mobile-friendly. Use legible fonts, appropriate image sizes, and a responsive layout.
4. Visual Appeal
Incorporate visually engaging elements that resonate with your target audience. Use high-quality videos and images that are relevant to your ad's message.
5. Relevant Landing Page
Ensure that the landing page users are directed to after clicking the ad is aligned with the ad's promise. Provide seamless continuity and a clear path to conversion.
6. Local Focus
If applicable, highlight local relevance in your ad copy. Mention nearby locations, local phone numbers, or specific regional offers to connect with users in their vicinity.
7. Testing Variations
Experiment with different ad creatives, headlines, and CTAs to identify what resonates best with your targeted audience. A/B testing will provide valuable data for optimization.
8. Ad Scheduling
Schedule your ads to run during times when your potential target is most likely to engage. Consider factors such as time zones and user behavior patterns.
Measure the Effectiveness of Click-to-Call Ads.
There are a few ways to measure the effectiveness of Facebook click-to-call ads:
Call Metrics:

 Monitor the number of calls generated by your click-to-call ads. This can include both completed calls and abandoned calls. Facebook's ad reporting provides data on call volume, call duration, and call outcomes.

Click-Through Rate (CTR):

 Calculate the CTR by dividing the number of clicks on your click-to-call ad by the number of times the ad was shown. A higher CTR indicates more effective engagement.

Conversion Rate:

Measure the percentage of the audience who clicked on your ad and then completed the desired action, which is making the call in this case. This provides insights into the ad's ability to drive conversions.

Engagement Metrics:

 Review engagement metrics such as likes, comments, and shares on your click-to-call ad. Engagements indicate user interest and interaction with your content.

Click-to-Call Rate:

 Calculate the click-to-call rate by dividing the number of clicks on the call button by the total number of ad clicks. This metric helps you understand how often users click on the call option compared to other interactions.

Call Duration:

Track the average call duration if your call-to-action involves an interactive conversation. Longer call durations may indicate higher-quality interactions.

Geographic Performance:

 Analyze the geographic locations from which calls are originating. This information allows you to refine your targeting strategy.
To effectively measure the performance of Facebook Click-to-Call Ads, regularly review these metrics in Facebook Ads Manager and use the insights to optimize your campaigns for better results.
Conclusion
Click-to-call ads empower businesses to foster direct and meaningful connections with their audience, tapping into the power of instant communication and engagement.
This innovative feature is not just about calls; it's about conversations, conversions, and creating lasting relationships.
Frequently Asked Questions
What are Facebook click-to-call ads?
Facebook click-to-call ads are a type of ad that allows businesses to include a phone number in their ad. When someone clicks on the phone number in a click-to-call ad, they will be automatically connected to a live person at the business.
How do Facebook click-to-call ads work?
Facebook click-to-call ads work by using a technology called click-to-dial. When someone clicks on the phone number in a click-to-call ad, their phone will automatically dial the number. This means that businesses do not have to worry about answering the phone themselves, and they can focus on providing excellent customer service.
Can I track the performance of Facebook Click-to-Call Ads?
Yes, you can track the performance of Click-to-Call Ads through Facebook Ads Manager. Metrics such as click-through rates, call volume, call duration, and conversions can provide insights that can help you optimize for better results.
How can I optimize my Facebook Click-to-Call Ads for success?
Consider using compelling visuals and persuasive ad copy to optimize your Click-to-Call Ads. Ensure your call button is prominent and clearly labeled. Test different ad variations to identify what resonates best with your audience. Additionally, monitor metrics regularly and make adjustments based on insights to enhance the performance of your ads.
Related Articles: