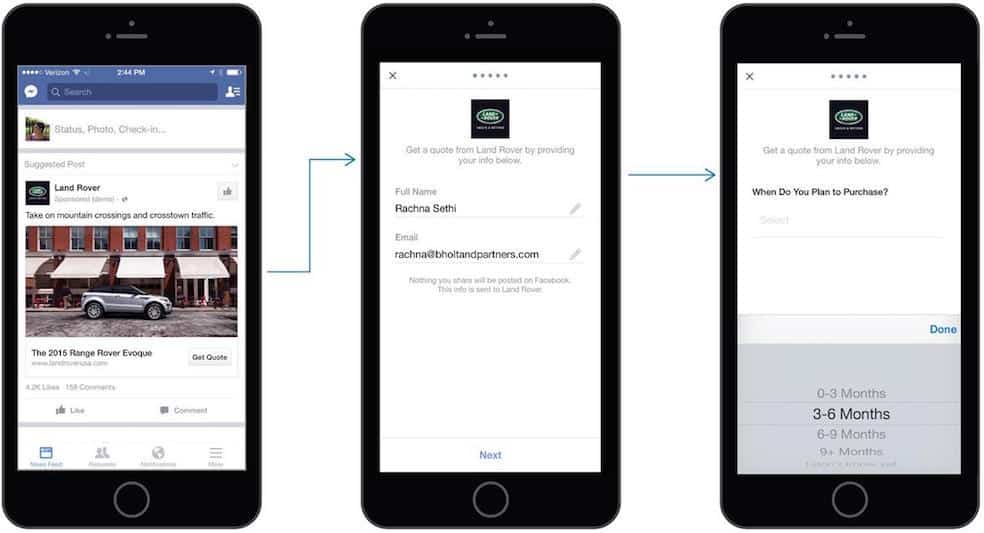 Growing too tired of creating Single Image ads day after day? Yearning to craft something new, something exciting? Something that is practical yet aesthetically pleasing, complex yet easy to create? Behold Facebook's Carousel ad.
This is the future of Facebook advertising services.
A Carousel ad, unlike your regular Single Image ad, contains up to 10 images and videos that Facebook users can scroll through. Each image contains a clickable link to your landing page, a headline, and if desired, a call-to-action button.
You have a few placement and objective choices with Carousel Ads. You can choose to place these ads on Facebook's mobile and desktop news feed and Instagram. Because of its size, appearance, and function, the Carousel ad cannot be placed on Facebook's right column. Carousel ads are eligible for ads with the objectives of website clicks, website conversions, app installs, app engagement, video views, and engagement.
If you choose to create a Carousel ad, you will be able to achieve the following:
Display multiple products or apps in one ad unit
Show details about each product or app in one ad unit
Tell a story through successive carousel ad cards
Showcase one long image through successive carousel ad cards
You can create your Carousel ads from multiple places. You can create them from your Facebook Page, Ads Manager, or Ads API. When creating your ad, however, remember to always abide by Facebook's ad specs.
It is recommended that you explore ad formats beyond the regular Single Image ad most advertisers use. In fact, by exploring different ad formats, you can combat ad fatigue and stand out against your competitors. However, you can still create compelling advertisements by sticking to the formats you know with the help of engaging videos, catchy headlines, and eye-catching images – check out these theme park advertisements for some inspiration on how to spice up more conventional ad formats.
If you want to create a Carousel ad but need inspiration for your creatives, visit Facebook's page on  Carousel Format Creative Examples.
Learn More:
Comments
comments