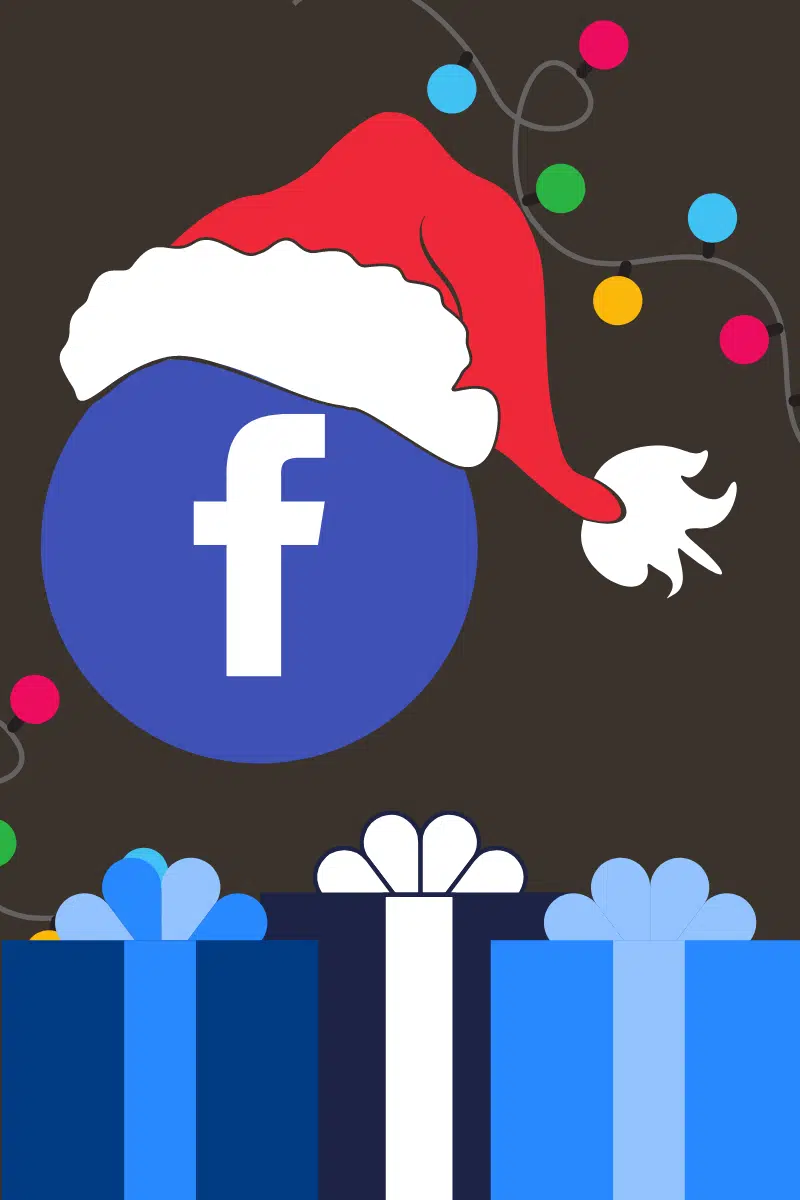 Facebook hasn't enjoyed a positive light in the press lately. But make no mistake, advertising on Facebook and Instagram is still one of the best methods to attract customers and maximize sales. This is especially true for the holiday season; a well-done ad campaign on Facebook or Instagram can make Q4 the best quarter of the year. 
Making amazing holiday ad campaigns on Facebook is easier said than done, however. It's a competitive time for digital advertising. Many businesses launch their best and biggest marketing campaigns in Q4 to catch the attention of holiday gift shoppers. 
That's why any experienced Facebook advertising agency will advise most businesses to start preparing well before October, but don't lose hope if you're lagging behind — Here are 5 things you can do right now that'll boost your holiday ads in time for you to increase your sales and revenue for Q4.
1. Optimize the Customer Journey
You can have the best creatives and smartest strategy in the game, but you won't get conversions and sales the customer experience after clicking your ad is subpar. Before you launch your Facebook holiday advertising campaigns, make sure the journey from viewing your ad to purchasing products is smooth and seamless.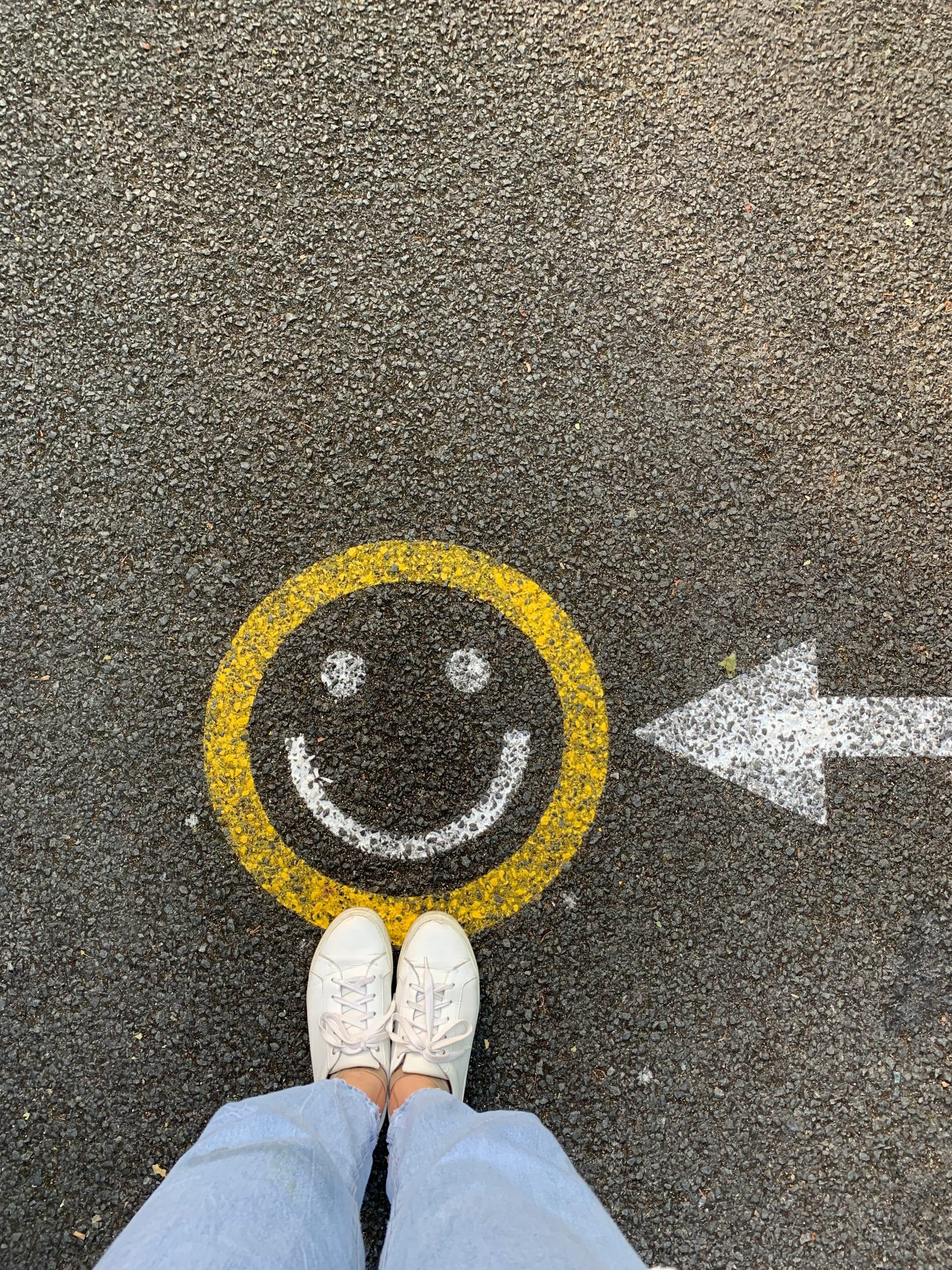 Source / Jacqueline Munguia on Unsplash
How can I prepare my online store for the holidays?
Make the purchase process as easy as possible.

You will lose sales if it takes too much time or is too complicated for someone to make a purchase after clicking on your ad. Optimize your site for mobile traffic and make sure your pages load quickly. If you don't have your own site,

set up a Facebook Catalog account

to manage your sales directly on the platform. Facebook Catalogs can be set up to run and advertise on both Facebook and Instagram, so even brands with a website can take advantage of its seamless shopping experience for customers. 

Check recent reviews and customer feedback.

Make sure you know exactly what your happiest customers are raving most about so you can highlight them throughout your marketing. Take a careful look at your critical reviews as well, especially if they're regarding shipping, technical issues, or customer service. These common issues can turn into huge bottlenecks come November with more traffic, so try to address them as best as you can before then.
Pre-Holiday Tip for Facebook Advertising: Facebook Pixel
If you have your own site and don't have Facebook Pixel yet, you need to start using it! Facebook Pixel is a snippet of code that you can add to track your audience's activity on your site. It collects detailed consumer data on different "Pixel Events," like customers adding items to their cart, customers who completed a purchase, etc. It's the most powerful targeting/retargeting data you can possibly get for your Facebook advertising. 
Are You Ready for Professional Digital Advertising?
Answer the quick questions below and find out whether a digital advertising agency can help reach your goals.
2. Use the Reach & Retarget Strategy
If you're working with a small budget or you need to make a holiday marketing campaign fast, the reach and retarget strategy can help. It starts with increasing your brand awareness to expand your audience of potential customers. Shortly after, you create ads reaching back out to individuals who are most likely to make a purchase. Despite being shockingly simple, this strategy is a foolproof method to get more clicks and increase revenue.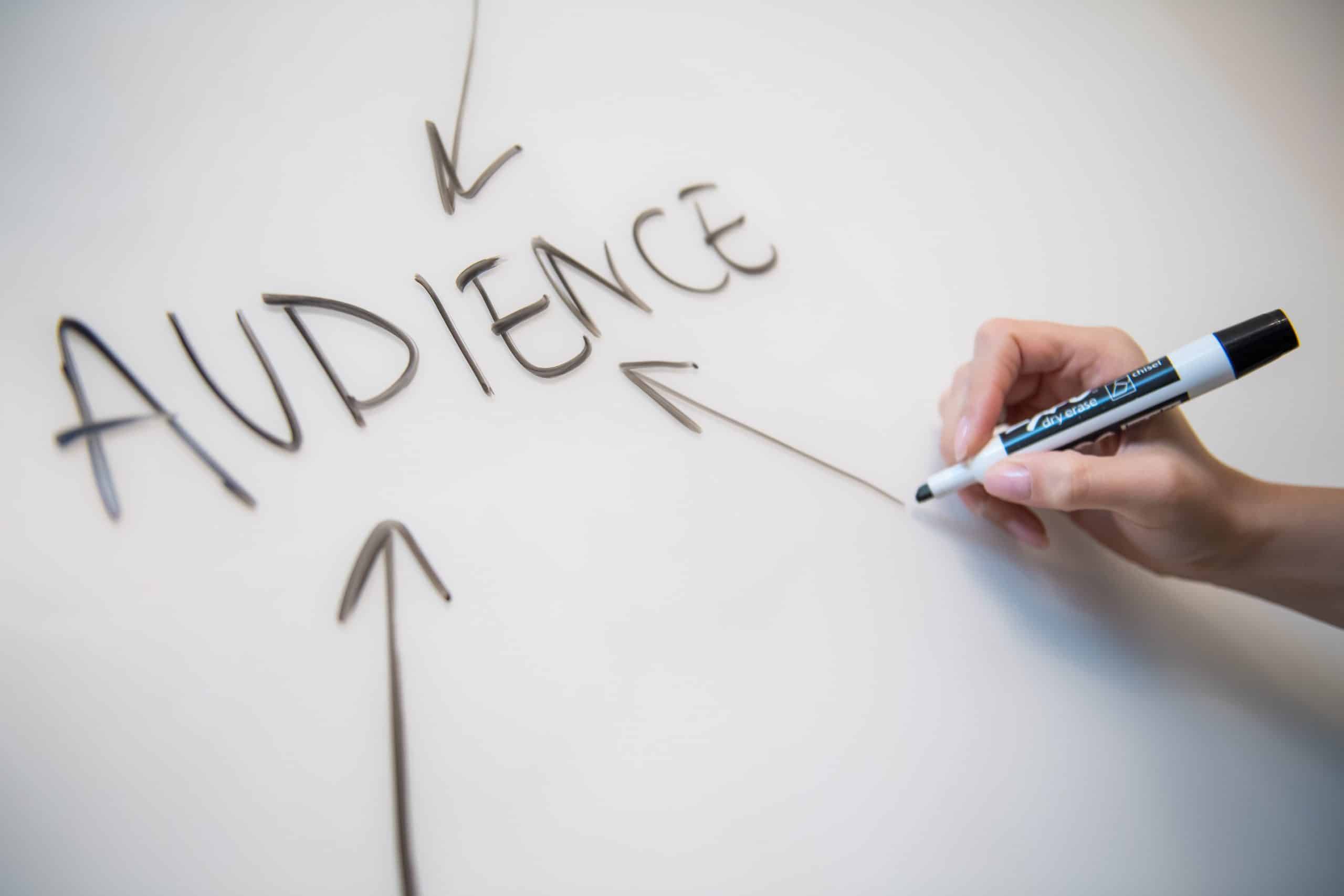 Source / Melanie Dezeil on Unsplash
What does it mean to reach and retarget audiences? 
Reach: Create ad campaigns with the main objective of reaching new customers and increasing brand awareness. These customers have little to no knowledge of your brand, so brand awareness campaigns are your chance to make an unforgettable first impression. Running ads to increase your brand awareness on Facebook a few weeks or months before the holidays will provide you with a larger audience to retarget and more data to enhance your Facebook ad targeting for next year.
Retarget: Create ad campaigns for viewers who already purchased products, clicked on an ad but didn't purchase anything, or reacted to your previous ads. These audiences have already shown interest in your products, so campaigns to retarget them should focus on eliminating the factors that kept them from buying. If you run a brand awareness ad you ran beforehand, your retargeting audience will be larger, which means more potential conversions.
Facebook retargeting campaigns are perfect for promoting seasonal discounts and holiday deals — just make sure you organize these audiences with care so customers don't see deals for products they already purchased earlier in the year.
3. Diversify Your Creatives and Content
It's the worst time of year to only have limited creatives for your Facebook ads. Don't settle for just a few festive images — gifs, videos, and other types of creative content should be in your repertoire. No matter what formats you use, make sure they're high-quality and have eye-catching qualities, like appealing color combinations and festive themes. Your ads will be competing for attention in a crowd of other advertisers who brought their best marketing campaigns to the table, so you'll need more than standard product photos to stand out.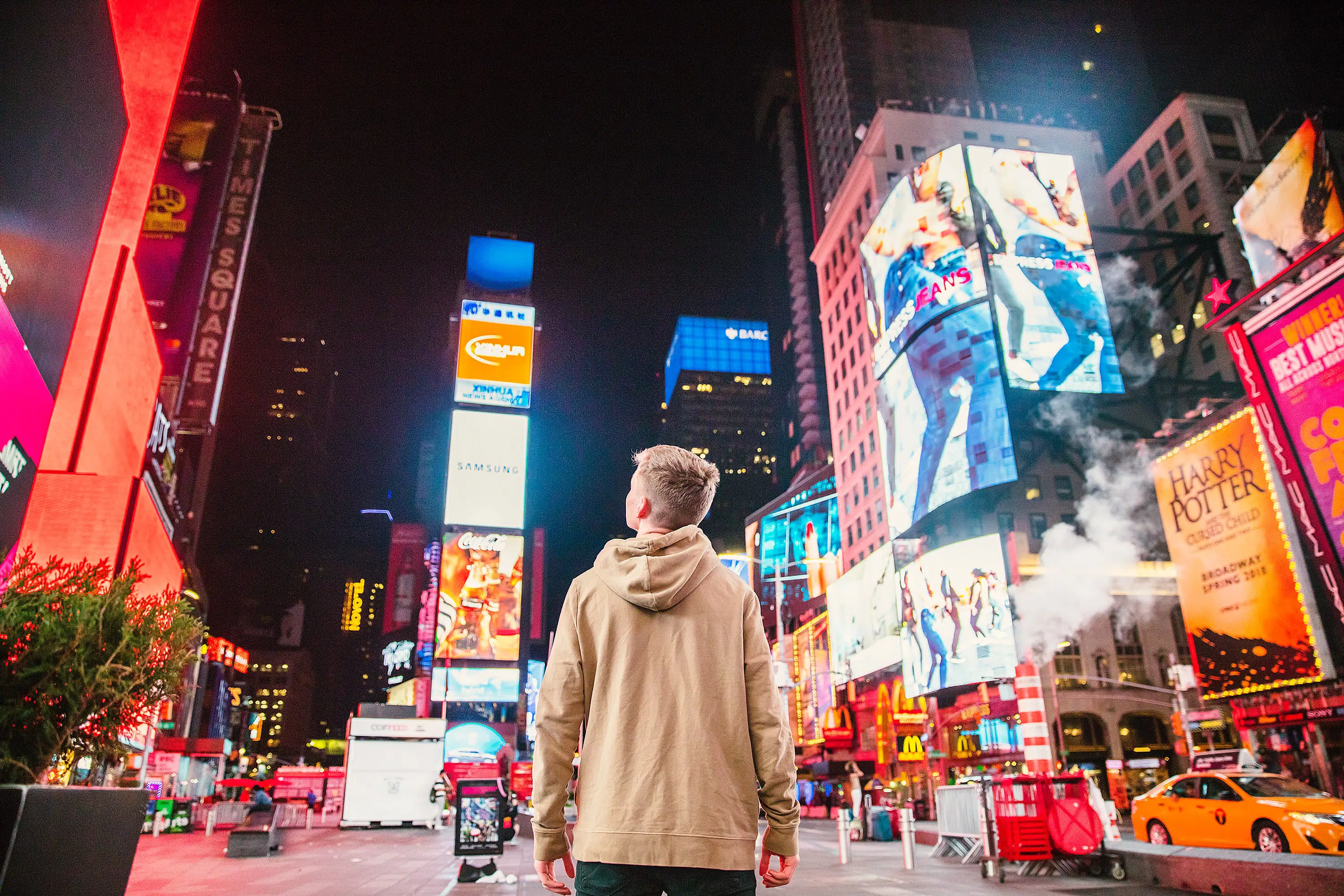 Source / Joshua Earle on Unsplash
If you're running out of time to make new creatives, make use of user-generated content. For example, you can encourage loyal customers to submit videos reviewing and presenting your products or your business in general. So long as these videos are trimmed and edited to fit ad guidelines, ads with user-made content perform wonderfully both on Instagram and Facebook. You can also collect and quote reviews from satisfied customers to display in Facebook Carousel ads in between product images.
4. Make Smart Holiday Deals
When most people hear the term "holiday deals," they think of discounts. Though there are some cases where discounts provide a compelling offer (e.g. the retargeting campaigns mentioned earlier), they shouldn't be the first option on your mind when brainstorming your holiday promotional campaigns. 
What seasonal offers can you make for products besides discounts?
Before you launch your Facebook ad campaign, consider some of these smart seasonal deal strategies: 
Free gifts

: Find a cheap complimentary item to provide as a gift when customers purchase a product you're prioritizing for holiday sales. Customers find these extras compelling even if they wouldn't go out of their way to buy them, like an extra pair of colored shoelaces with new shoes, or a mug with a coffee machine. This is especially useful if you have items in your inventory that didn't sell well this year.

Free shipping

:

Delivery prices are a huge factor

that customers consider when making a purchase. Some will even buy a more expensive item if free shipping is offered, so don't be afraid to up your prices by a bit to cover free shipping and highlight this convenience in your ads/offers.

Expedited Shipping

: We all know at least one person that waits last minute to buy Christmas presents, and many people are willing to pay for shipping if it means their gifts arrive quickly. You can tap into this crowd and increase sales by offering expedited shipping at no extra cost.  

FOMO

: No matter what type of holiday deal you decide on, you should utilize

the Fear of Missing Out (FOMO)

in ads on Facebook and beyond. Compel customers to act by creating a sense of urgency by using words like "hurry, time, soon," or "running out" within your ad campaigns.

Source /

Artem Beliakin

on Unsplash
5. Test Your Holiday Ads Before You Invest
While there's still some time left, you should A/B test your Facebook ad campaigns. One of the biggest advantages of Facebook advertising is that the platform provides you with comprehensive and extensive amounts of data on your ad performance. A/B testing allows you to take full advantage of this by comparing and contrasting the results of your different ideas and options and choosing whichever meets your goals in the most effective way.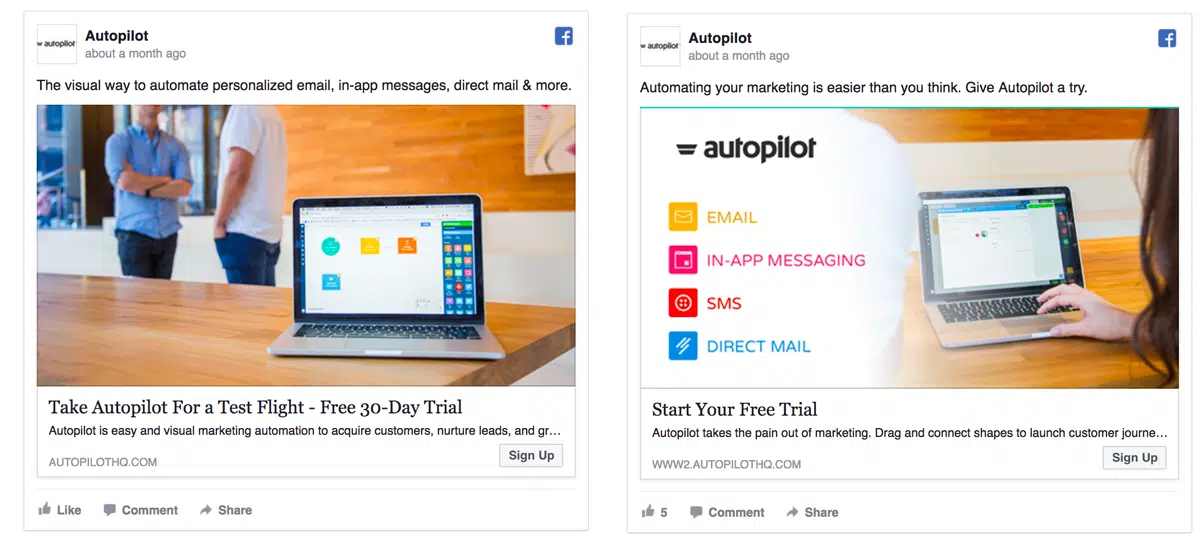 Source / Anees Ahmad on Quora
When A/B testing your campaigns, don't forget to experiment with Ad Manager options in addition to more obvious campaign elements like your copy and creatives. Split-testing your ad placements, target audiences, bidding methods, and campaign objectives can boost your campaign significantly. 
For example, you can test out different ad placements. You might discover that more competitive placements are not converting as well as you anticipated or that your ads actually perform well in less popular (and less expensive) spots. This knowledge will save you a lot of money and headache when you launch your ads with higher budgets later on. 
Wrapping Up the Facebook Holiday Guide
Ads on Facebook during the holidays can be competitive, and the marketing campaigns require extra effort to stand out. With these 5 strategic tips, any business can ensure their Facebook ads will attract the sales and revenue increase that Q4 is known for, even if they don't have the massive budgets and marketing teams that larger companies do.
If you want more holiday marketing tips and insights for Facebook, check out their guide for businesses. You can also discover how to make your ads reach the right audiences all year round with our Facebook Audience Targeting Options Infographic. Better yet, if you're ready to get serious about your digital advertising, reach out to the AdvertiseMint team; we'd love to answer any questions you may have and help you create your next big campaign!