If you want to grow your page likes, then you should choose the promote-your-page objective for your Facebook ad campaign. Page likes, historically, have been used as evidence of credibility. Ask any Facebook marketing agency, the more page likes your Facebook fan or business page has, the more credibility you have. If you want to gain that credibility, then you should consider promoting your page.
Even if your goal is not to gain page likes, the promote-your-page objective also helps you increase awareness of your brand: since more people will be exposed to it, more people will know of your brand. Or better yet, more people will visit your page and convert.
You can choose which Facebook page you want to promote on the "Page" section when creating the ad.

Which platforms support the promote-your-page objective?
You can serve all ads with the promote-your-page objective on Facebook's platform. When creating an ad in Ads Manager, you can choose where you want to serve your ads in the "Placements" section. Unfortunately, promoted pages are not eligible for placement on the Audience Network and Instagram's platform.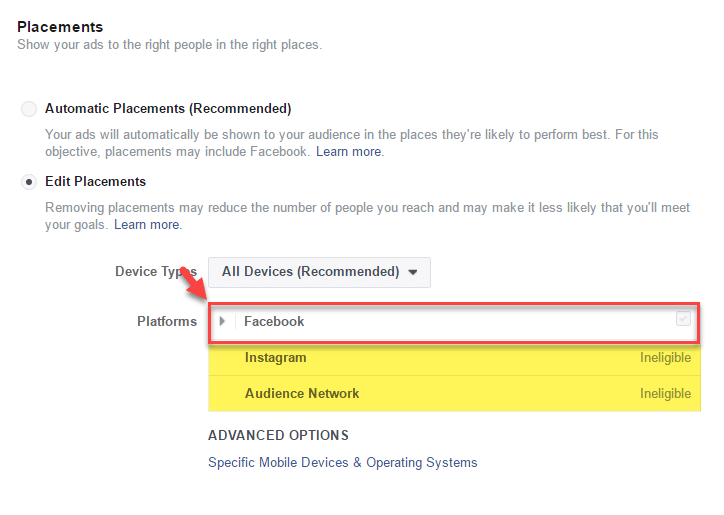 Which ad formats can I choose from in the promote-your-page objective?
Ads with the promote-your-page objective are eligible for the single image, video, and slideshow formats. It is, however, ineligible for the canvas and carousel format.


New to Facebook and want to learn more about Ad Manager options? Here are 19 resources for beginners to learn Facebook advertising basics. Feel like you may need expert help with your ad campaigns? Check out this Facebook marketing partners list for agencies that may be able to provide the professional touch you're looking for.
Was this helpful and informative? Leave your comments below or share to friends.
Comments
comments