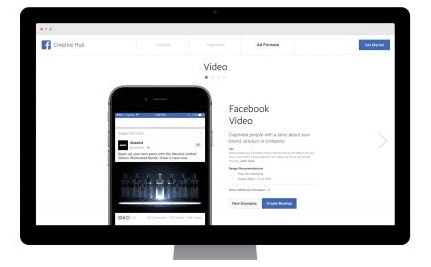 Facebook is now introducing Creative Hub, which is an online platform for agencies, brands, and anyone involved in the creation of ads on Facebook. This was done in an effort to share, review, test and create ads on Facebook and Instagram. There are also hopes that creatives can now build ads more easily.
Additionally, this platform encourages creatives to scan case studies and best practices, look for tips on various targeting techniques, work simultaneously in real time on campaigns with colleagues and clients in other parts of the world, and get tips on design and how to grab attention in a news feed-based environment as Stated in an Advertising Age article by Maureen Morrison.
In a separate Lighthouse Insights article, Prasant Naidu says Facebook is billing the Creative Hub as an online space meant to foster collaboration.
In a sense Creative Hub is an augmented version of Facebook's Creative Shop which helps brand and agencies understand how to use Instagram in their campaigns. Creative Shop similarly focused on mobile and exploring new ways that brands and agencies can push the limits of the smaller screen. This enhancement will most likely be appreciated for its simplicity and sharing advantages.
Comments
comments