April 4, 2017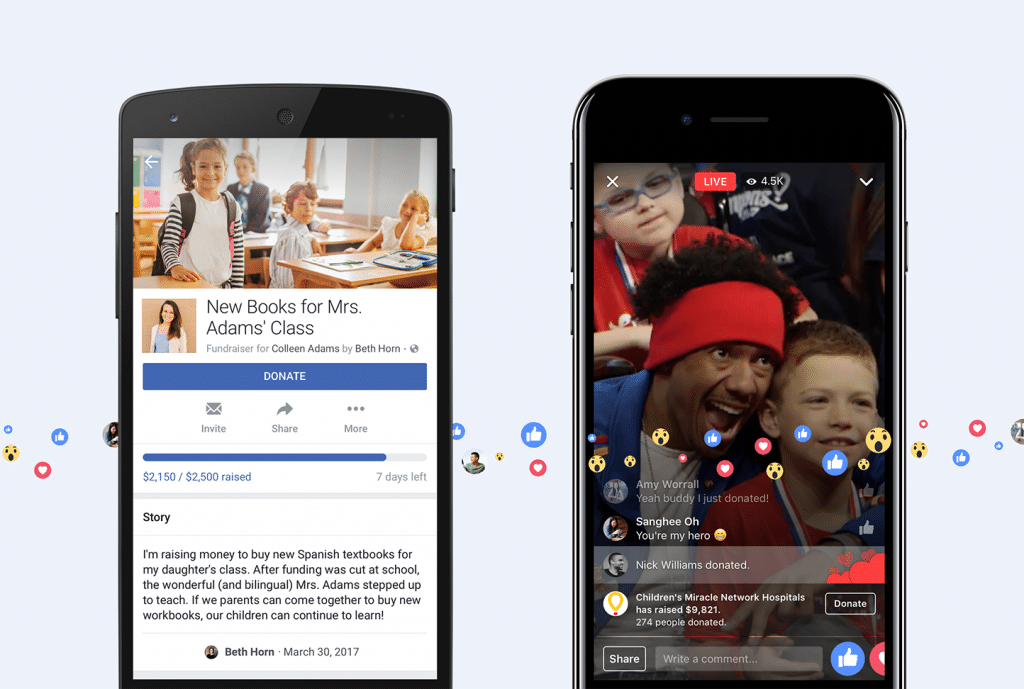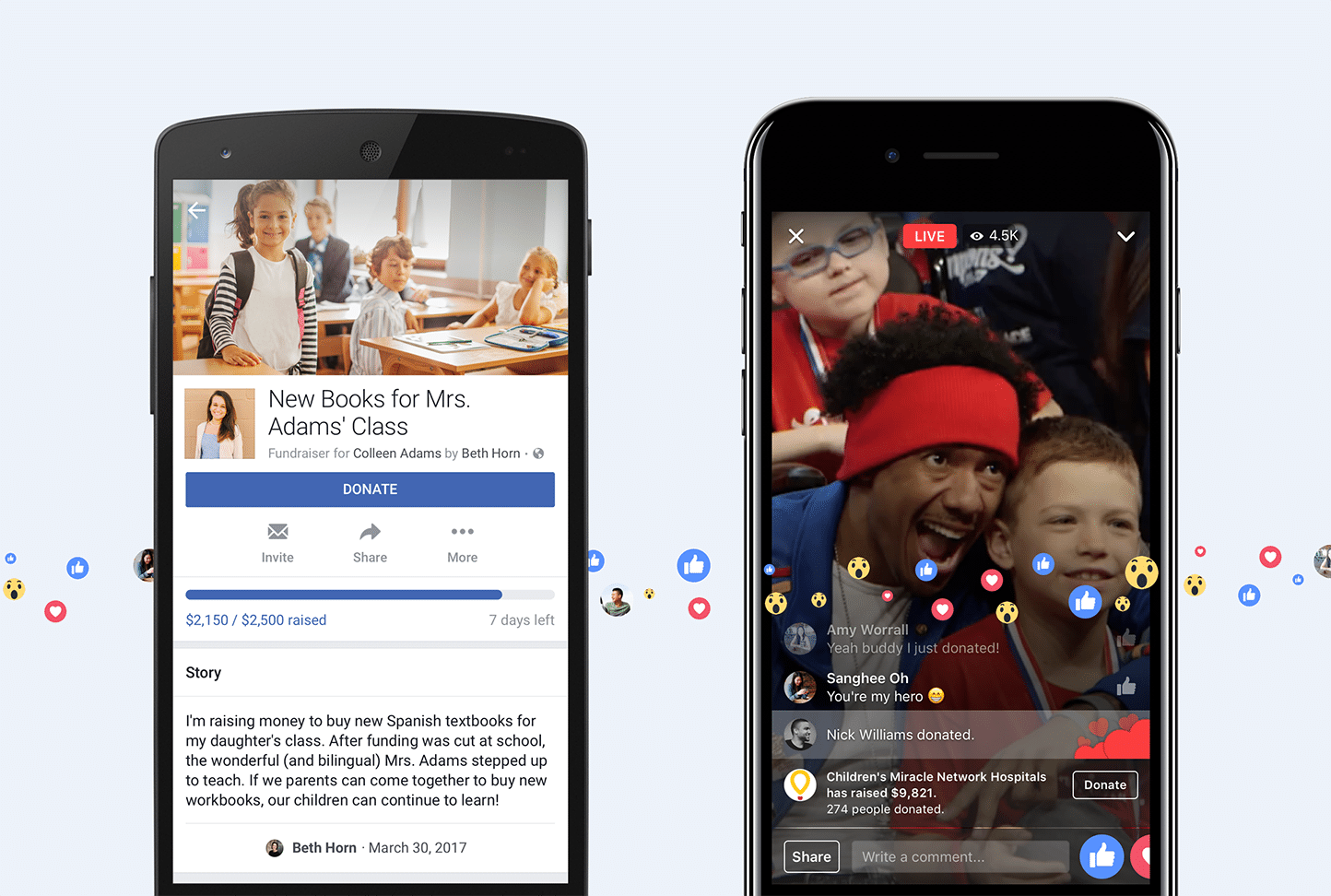 Many businesses, organizations, public figures, and celebrities often feel passionate about a certain cause, whether that cause fights for women's reproductive rights, the preservation of our planet, or the lives of children with cancer. This passion urges them to donate to these causes, as well as to host fundraisers. If you're a business, organization, a top Facebook ad agency, public figure, or celebrity with a massive Facebook following, there's a great opportunity for you to do good. That opportunity is Facebook Live.
Fundraising with Facebook Live
Admins of verified pages and 501(c)(3) charities in the U.S. can now start a fundraiser on Facebook Live. The new feature, currently rolling out to iOS phones, allows you to host a fundraiser during your Facebook Live broadcast. Your audience can donate during your stream or after the video has been posted on your timeline. Once your audience begins to donate, a donation amount will appear on your video for everyone to see.
To host a fundraiser on Facebook Live, you must first add a donate button to your broadcast. Here's how you turn your regular broadcast to a fundraiser.
Step 1: Tap the "…" button
Before going live, tap on the "…" button located on the bottom left-hand corner of the screen.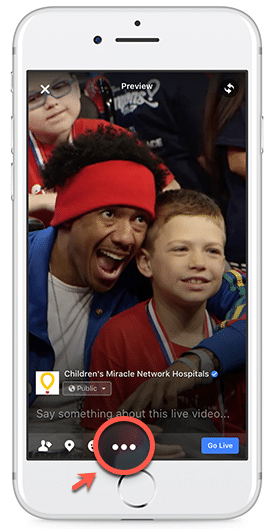 Step 2: Click "Add Donate Button"
Tapping this button will trigger a pop-up menu. From that menu, click "Add Donate Button."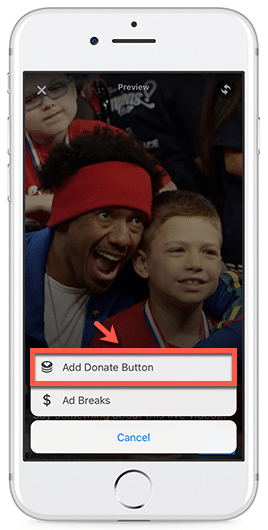 Step 3: Select a nonprofit
A selection of nonprofits will appear after you click the "Add Donate Button." Choose the nonprofit you want to feature for your fundraiser.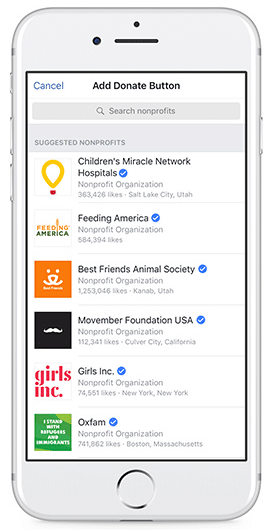 Step 4: Go live
Click the blue "Go Live" button located on the bottom right corner of your screen.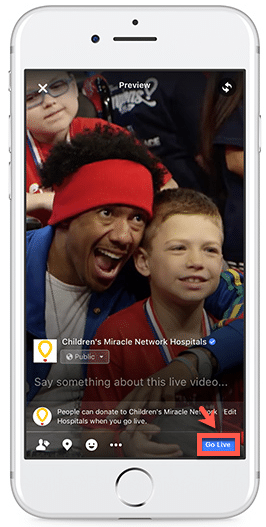 Personal Fundraisers
However, fundraising opportunities do not end with verified Facebook pages and nonprofits. On March 30, Facebook opened personal fundraisers to all users. Personal fundraisers allow people aged 18 years or older to raise funds for themselves, a friend, or something not on Facebook such as a pet. People can raise money for costs related to the following:
Education: tuition, books, classroom supplies, etc.
Medical expenses: treatments, injuries, etc.
Veterinary expenses: treatments, injuries, etc.
Crisis relief: public crises or natural disasters, etc.
Personal emergency: house fire, theft, car accident, etc.
Funeral and loss: burial expenses, living costs after losing a loved one, etc.
Before you can launch your fundraiser, however, you must first go through Facebook's 24-hour fundraiser review process. You must also pay a 6.9% plus $.30 processing, vetting, security, and fraud protection fee. Don't worry: Facebook won't make money out of your donations. The fees are strictly for processing, vetting, security, and fraud protection.
What do you think of Facebook's new fundraising tools? Let us know in the comments section below and share this story to friends.
Comments
comments