Given Facebook's frequency in changing and updating its social media platform, it comes to no surprise that it is debuting a better video format: vertical video. Taking advertising a step further, Facebook improves its video format by deviating from the standard square video to vertical video, which has proven to receive more CPMs and to provide more benefits.
Previously, Facebook videos appeared horizontally, leaving plenty of unused black space. Because the screen is smaller in a square format, images, characters, and brands are difficult to see. With the vertical format, however, the screen expands wider, and advertisers can easily focus on an important character or object.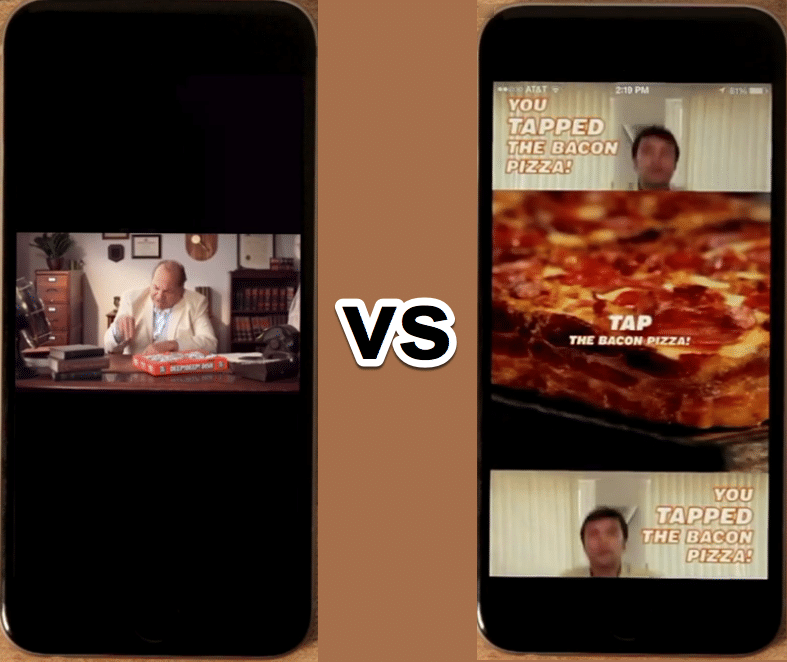 Jason Stein, CEO of Laundry Service, a social media agency that launched this new format to LG, Hennessey, among three other unnamed clients, states that vertical video's CPM rates were three times more efficient than square video. Because CPMs are higher, vertical videos cost less for advertisers.
"CPM is three times less expensive on vertical video than square thus far. For example, $5 CPM versus $15 CPM," says Stein.
Not only is this new format cheaper, but it is also a better viewing experience for users. Because the vertical format expands to the screen's entirety, it creates a more immersive video viewing experience, which users prefer.
"From a storytelling perspective, this is obviously more exciting," says Dan Grossman, VP of platform partnerships at VaynerMedia. "If we can take up more of the screen that means you're less distracted. We can capture more of the viewer's attention."
One spokesperson from Facebook says, "We know that people enjoy more immersive experiences on Facebook, so we're starting to display a larger portion of each vertical video in News Feed on mobile."
Additionally, vertical videos work well with promoting brands.
"Whenever you're concentrating on one object, vertical works better. If you're trying to shoot a conversation vertically, you're wasting the space at the top," says Gerry Graf, founder/chief creative officer at Barton F. Graf 9000.
With advertisers praising this new format and with its evident superiority over square videos, Facebook's vertical videos will likely become the next video advertising trend.
Recommended Articles Related to Facebook Advertising:
Was this article about Facebook's launch of vertical videos interesting or surprising? Leave your thoughts on the comments section below!
Comments
comments