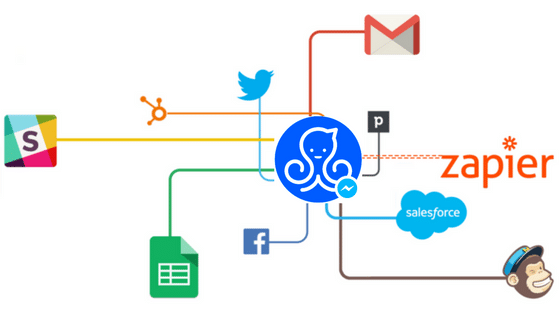 A new and exciting update to Facebook Lead Ads allows you to collect even more information from your leads. According to Zapier, you can now see which ad, ad set, and campaign the lead came from. Additionally, once you have this information, you can use it with your reporting tools for refined tracking.
Lead Ads are used to acquire subscribers and gather user information in creative ways, such as offering a special discount to new subscribers. You can create custom questions to familiarize yourself with your audience. The information you collect can be useful for staying connected with your audience through newsletters or emails promoting special offers or exclusive coupons. Lead Ads are especially useful for reaching mobile users because they make it easy and convenient to sign up.
The new update specifically applies to the new lead trigger. You gather that additional information (e.g. ad, ad set, campaign, etc.) about your lead to insert into subsequent actions. You get valuable information about which ads, ad sets, and campaigns are generating the most useful lead information so you can focus more energy on what's performing the best.
Automating Facebook Lead Ads
You can automate your Facebook Lead Ads with Zapier, a tool for connecting apps and building automated workflows. To do this, you need both a Zapier account and a Facebook Ad account. You can explore pre-made Facebook Lead Ads integrations, learning how they work with Zapier. And then you can refer to Zapier's Facebook Lead Ads help documentation to learn how to connect your account and get your Zaps rolling. Or you can build a custom workflow with Facebook Lead Ads and Zapier.
How does the new Update work?
To see which ad, ad set, and campaign the lead came from, you need to have the "Lead Ad Attribution" setting enabled. This setting can be found in your Facebook Ads Manager account's "Lead Generation" section. Once the setting is enabled, you will see a new field in your Lead Ad form showing the ad, ad set, and campaign from which the lead came.
Impacts of New Update
1. Enhanced Attribution
With this update, Zapier now captures and passes information about the source of each lead. This means that when a lead is captured through a Facebook Lead Ad, the integration will provide data on the exact ad creative, ad set, and overarching campaign that prompted the lead's engagement.
2. Granular Performance Analysis
Marketers can now attribute leads to specific ads within an ad set and campaigns. This granular level of data is crucial for evaluating the effectiveness of different ad creatives, audience targeting, and campaign strategies. It enables you to identify which ads are driving the most leads and conversions, and which might need adjustments.
3. Optimization Insights
Knowing which ads, ad sets, and campaigns are generating the most leads allows advertisers to make data-driven optimizations. By identifying top-performing content and strategies, you can allocate your budget more effectively, pause underperforming ads, and adjust targeting to maximize results.
4. Customized Follow-Up
This enhanced attribution capability also enables you to personalize follow-up actions based on the specific ad source. For instance, you can create automated workflows that send tailored follow-up emails or messages to leads depending on which ad they interacted with, ensuring a more relevant and engaging post-submission experience.
5. Improved ROI Calculation
By associating leads with their originating ads, ad sets, and campaigns, you can calculate the return on investment (ROI) for individual ads more accurately. This data-driven approach to assessing ROI helps you allocate your budget wisely and make informed decisions about your advertising strategies.
Benefits of Automating Facebook Lead Ads with zapier
By automating Facebook Lead Ads with Zapier, you can enjoy a variety of advantages that can significantly improve your lead generation and marketing strategy. Let's take a look at the main benefits of automating Facebook Lead Ads with Zapier:
1. Time Savings
Automation eliminates manual data entry and repetitive tasks, saving you and your team valuable time. Leads collected from Facebook Lead Ads are seamlessly transferred to your chosen applications, allowing you to focus on high-priority tasks such as engaging with leads and refining your marketing strategies.
2. Efficient Lead Management
Automated workflows guarantee that leads are efficiently and precisely directed to the appropriate systems, such as your CRM, email marketing platform, or other tools. This eliminates the possibility of leads being missed and creates a seamless lead management process.
3. Swift Follow-Up and Engagement
Automated responses and actions can be triggered when a lead submits their information. This ensures that leads receive a prompt reply, which is essential for increasing engagement and conversion rates. Additionally, automated follow-up emails or notifications can be sent to your sales team without any delay.
4. Improved Lead Nurturing
Automation allows you to create customized and targeted workflows for different types of leads. You can set up nurturing sequences that deliver relevant content and messages based on lead behavior, converting leads into customers.
5. Scalability
As your lead generation efforts grow, automation can handle larger volumes of leads without overwhelming your team. This scalability ensures that your processes remain efficient and effective as your business expands.
6. Real-Time Insights
You can obtain real-time data on lead interactions and conversions with automated workflows. This data empowers you to make informed decisions and promptly adjust your strategies based on performance 
Final Thoughts
Facebook Lead Ads, coupled with the power of automation through Zapier, presents a game-changing opportunity for businesses seeking efficient and effective lead generation. Zapier's automation capabilities streamline lead management, nurture prospects, and optimize campaigns.
Automating your Facebook Lead Ads is now even more useful after this latest update, making it easier to get insightful information for your business's workflow.
FAQs
How does automation with Zapier enhance Facebook Lead Ads?
Automation through Zapier allows you to connect Facebook Lead Ads with other apps and automate tasks based on lead interactions. This integration streamlines lead management by sending collected data to your chosen apps, automating follow-up actions, and creating efficient workflows.
Can you explain how Zapier works with Facebook Lead Ads?
Zapier acts as a bridge between your Facebook Lead Ads and other apps. When a new lead is generated through Facebook Lead Ads, Zapier triggers an action (a "Zap") that you've set up. This action could be sending lead data to your CRM, adding them to an email list, or performing other tasks across various applications.
What benefits does automating Facebook Lead Ads with Zapier offer?
Automating Facebook Lead Ads with Zapier saves time by eliminating manual data entry, ensures faster follow-up with leads, enhances lead nurturing through personalized workflows, and allows for seamless integration with your existing tech stack. It also provides insights into the performance of specific ads and campaigns, enabling data-driven optimizations.
How do I get started automating my Facebook Lead Ads with Zapier?
To get started automating your Facebook Lead Ads with Zapier, you'll need to:
Create a Zapier account

Connect your Facebook Lead Ads account to Zapier

Connect the app that you want to automate your Lead Ads with (such as your CRM or email marketing platform)

Create a Zap that will automate the desired tasks