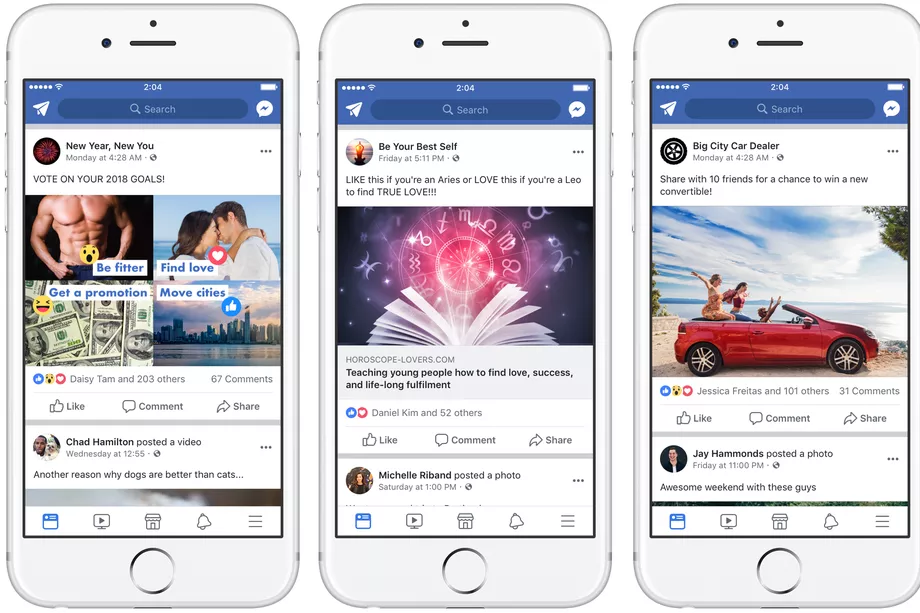 Facebook has noticed the misleading clickbait posts that try to get users to like or share strictly for the purpose of boosting engagement numbers. And the network doesn't like it.
Pages that use this kind of clickbait, referred to as engagement bait, typically use it in posts that reel users in with something like "Share this post if you love your mom." Instead of being transparent, pages that use this practice are trying to increase their reach and engagement to get Facebook's algorithm to place their posts higher up in news feed. According to recode, Facebook will now push engagement bait down in news feed, decreasing post reach and, subsequently, discouraging clickbait.
A More Transparent News Feed
This isn't the first instance in which Facebook has taken action against misleading posts. In October, we learned the network was testing a button that gives contextual information to publishers' articles that appear in news feed. Additionally, Facebook recently tested an "About the ad" button, which provides users with a list of ads purchased by an ad's page owner.
With over two billion monthly users, Facebook's platform may seem impossible to maintain when it comes to regulating transparency and eliminating fake news and posts with spam. But Facebook's active pursuit of transparency and its installment of preventative measures seems to be helping.
Comments
comments