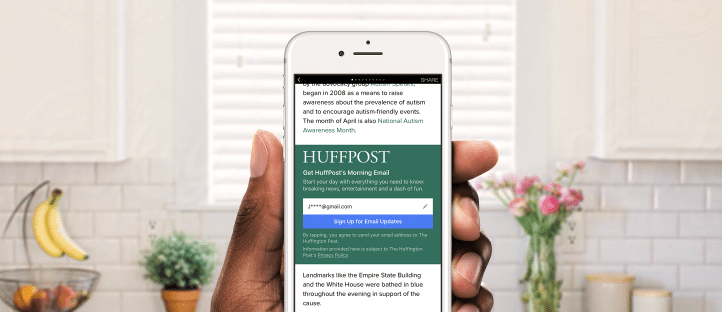 Facebook is making it possible for publishers to use Instant Articles and still make money. Last week, Facebook announced that all publishers on the network can now test the inclusion of ads at the end of Instant Articles.
In said test, publishers can place a native ad unit in Instant Articles that display applicable ads from Facebook's advertisers.
The network first tested the ad inclusion back in March. The testing was done in response to publishers who complained about the complete exclusion of ads in Instant Articles. Facebook had previously formatted the mobile-friendly platform to exclude ads so as to make articles easier to load and read on users' devices.
Facebook Continues to Improve the Mobile Experience
Back in May, Facebook updated its software development kit (SDK) to accommodate Google's Accelerated Mobile Pages and Apple News to improve the mobile web experience. Additionally, Facebook has given publishers the ability to include call-to-action units (e.g., email sign-ups), display more ads,  and promote free trials and downloads.
As a result of Facebook's efforts, little by little, the numbers continue to increase. According to TechCrunch, over 10,000 publishers now use Instant Articles, with over $1 million per day rolling out to publishers through the platform. To top it off, revenue per 1,000 page views for Instant Articles is up over 50%.
Publishers spoke and Facebook clearly listened.
Comments
comments