Attention users that publish with Instant Articles: email CTA (call-to-action) units now have a new placement. Facebook announced the launch of the new CTA placement on July 12.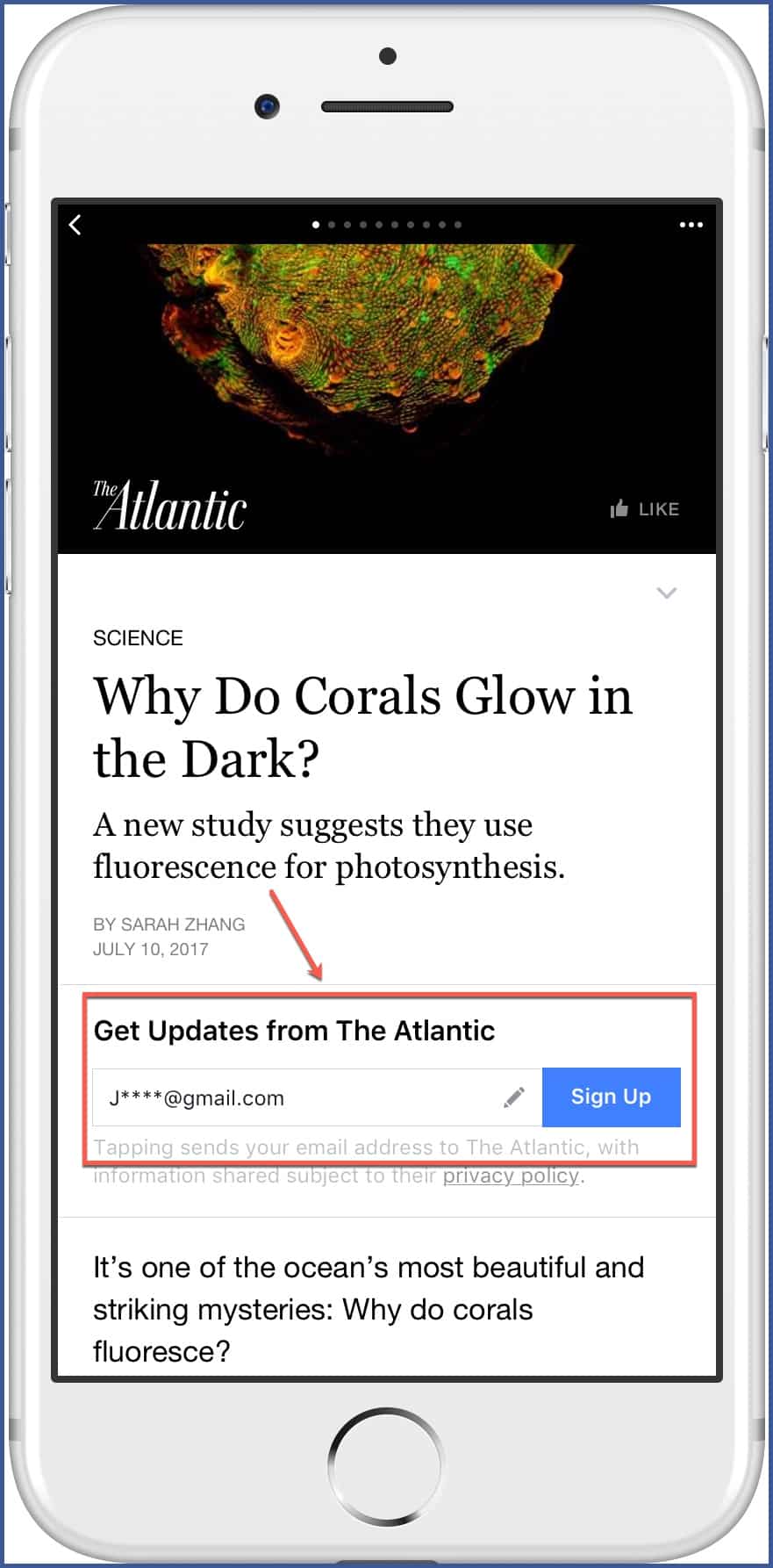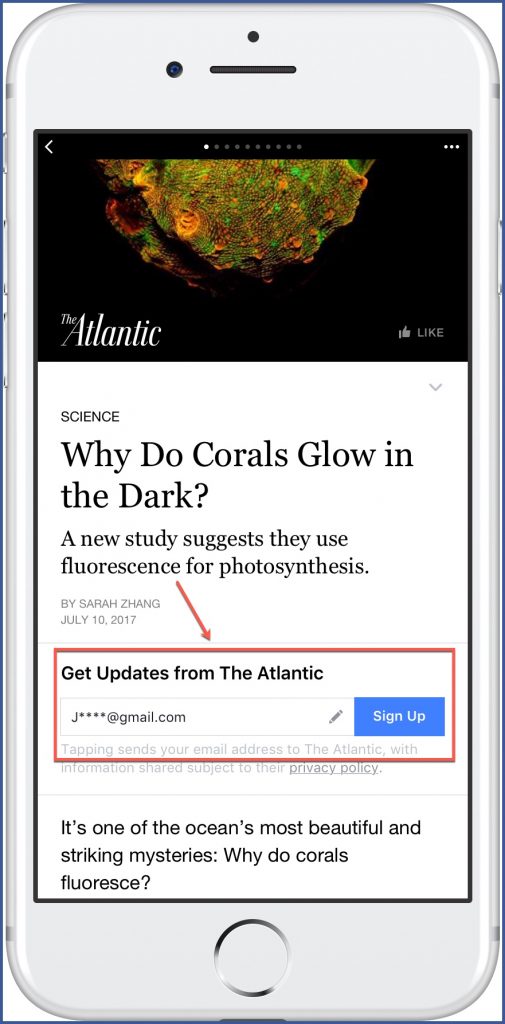 The email sign-up CTA unit will now appear just below the Instant Article's headline and byline. The new placement is identical in function to the sign-up CTAs for email newsletters. The purpose is to prompt readers to agree to email updates from your publication at the beginning of the article.
Why the Change?
Facebook stated that testing indicates an increased number of sign-ups when the CTA is near the article's beginning. However, it's important to note that the new CTA placement will not appear in an article that already uses an email newsletter sign-up CTA in the body of the article.
The new CTA placement is automatically enabled. Content from the article will be abbreviated as it appears under the CTA.
If you want to disable the new CTA placement, go to the edit option in your management screen and select the check box under "Other."
Upon announcing this news, Facebook stated, "We look forward to identifying additional opportunities to drive deeper engagement and build relationships between publishers and their readers on Facebook."
Comments
comments