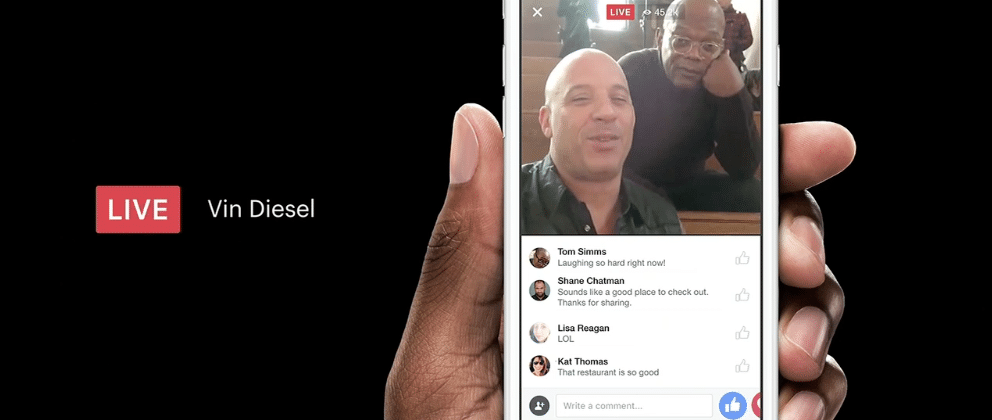 On Wednesday, January 11, Facebook announced a few updates for publishers, one of which allows them to go live through a web browser.
According to the update on Facebook Media, publishers can now go live through laptop and desktop webcams. Soon this feature will also be available to the general public.
Facebook recently has been making some changes with video. Earlier this week Facebook announced that it's currently testing mid-roll video ads in response to Buzzfeed's complaints about the insufficient revenue they garner from their expensive videos.
Testing mid-video ads is not a unique occurrence. Last year, Facebook tested mid-roll ads on Live videos. Although not a current feature, one cannot help but speculate whether Live mid-roll ads will reappear to the public. Based on Facebook's recent move to test mid-roll video ads and to give publishers easier ways to go live, the logical step is to release mid-roll Live video ads. This move will further help video publishers generate more revenue.
Access to Live videos aren't the only updates Facebook offers. Facebook also offers publishers a Live contributor role for pages, video insights, a Live comment-pinning feature, a video permalink for pages, and a cross-post feature for previously live videos.
Live Contributor for Pages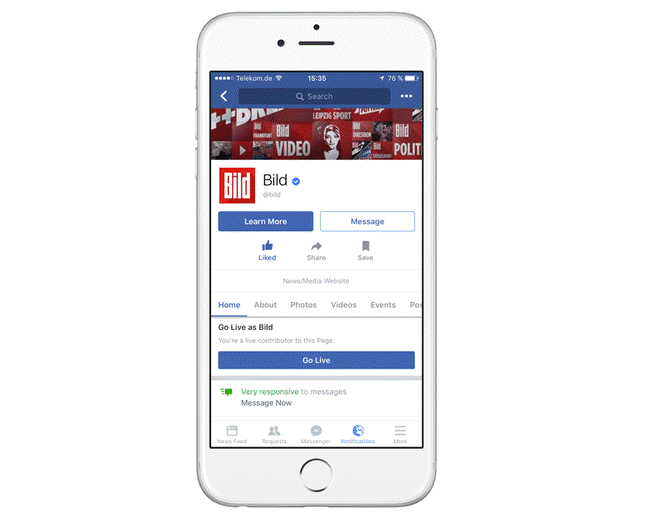 Previously, only admins of a Facebook page were allowed to go live from their pages. However, Facebook announced that it's rolling out a "Live Contributor" role in Pages, allowing contributors to go live on behalf of the page. Page admins have the power to choose which contributors can go live from their pages.
Video Insights for Profiles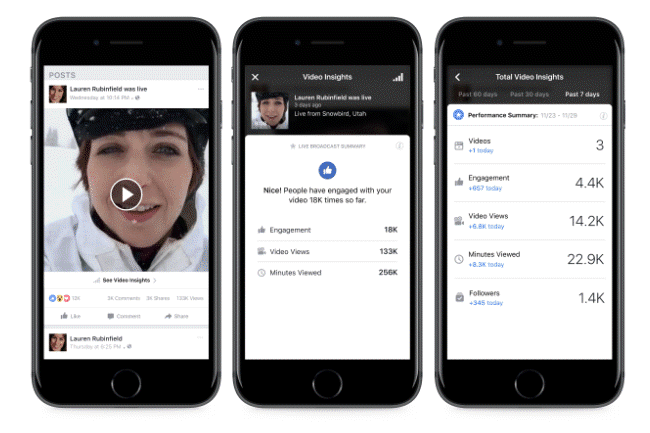 Facebook is also rolling out video metrics for public videos by profiles with 5,000 or more followers. These metrics, which are available for both live and regular public videos, will include the following insights:
total minutes viewed
total number of views
total engagement
People will also be able to see aggregated insights for all the videos they post on their profile over 7-, 30-, and 60-day periods, including the total number of video posts, engagement, total views and minutes viewed, and total number of profile followers.
Video insights for profiles will also be available in the Mentions app over the coming weeks.
Live Comment Pinning
The option to pin comments to the bottom of a live video is now available to broadcasters, allowing publishers to personalize their broadcast and highlight specific comments for their viewers.
Video Permalink for Pages
Facebook is rolling out a permalink that allows publishers to direct viewers to a live broadcast as it's happening.  Once clicked, viewers will see the live video of a broadcast that is currently underway and a library of the page's previous live and non-live video content.
Cross posting of Previously Live Videos
Facebook also introduced a series of cross posting features that help publishers reach audiences across different pages. After a publisher has finished a live broadcast, they can seamlessly post the video to multiple pages at the same time.
Comments
comments