This morning, Facebook rises to number five in the global market cap list. Facebook, with earnings of $362.7 billion, surpasses Exxon Mobil ($360 billion) and follows closely behind Amazon ($365.8 billion).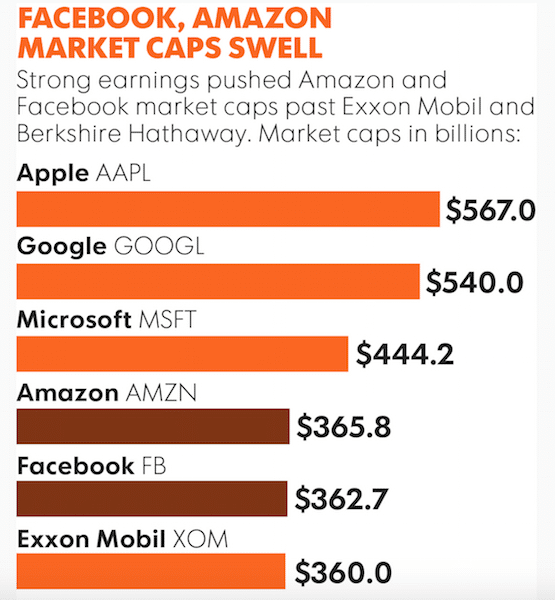 This past week Facebook has brought nothing but good news. On Wednesday Facebook reported an estimated $22 billion of ad revenues for 2016, an impressive leap from its $15 billion in 2015. Additionally, Facebook is currently dominating on mobile as evidenced by the fact that 84% of its ad revenues come from mobile devices.
With the impressive news Facebook has brought this week, and with its rise to number five in the global market cap, Facebook is evidently improving more and more each year. Its exceptional performance prove that it continues to provide the best quality products for advertisers and, it reaches the right audience for the right businesses. With this kind of progress, Facebook secures a successful future.
Comments
comments