To fit the look of Facebook's new app and desktop interface, the social media company is updating the design of page posts and ads. This news came as an email to AdvertiseMint from one of Facebook's account managers.

Starting August 19, Facebook will roll out the following updates:

Shorter primary text. Facebook will reduce the length of page posts' primary text from seven lines to three lines. The primary text appears on top of the post's media. With the update, text that go over three lines will be truncated, and users will have to click "See More" to read the rest of the message.
Reduced maximum height for media. Facebook will change the maximum supported height for images and videos. With the new update, Facebook will only support media with a ratio of 4:5 instead of 2:3. The social media company is making an exception for image ads with links, which will continue to be supported at the 1.91:1 to 1:1 ratio.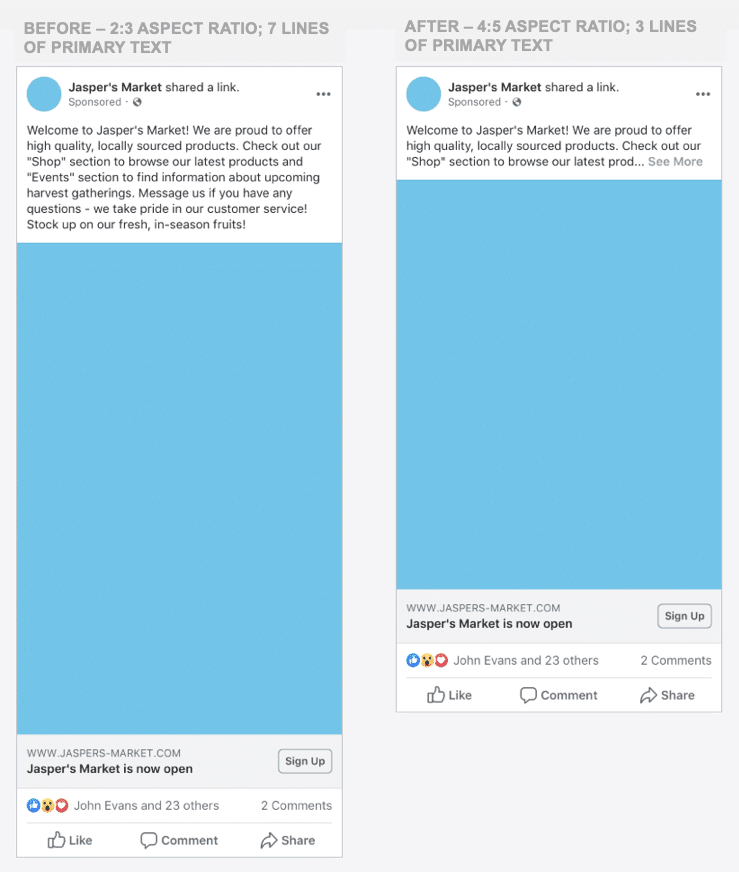 Facebook will automatically update page posts to the new design starting August 19 and ads from August 19 to September 2.

Facebook will automatically convert taller media to the 4:5 aspect ratio for posts and new or duplicated ads by September 2. However, Facebook will stop delivering unedited ads with a media ratio taller than 4:5 on September 19. For this reason, all advertisers must update their ads to fit the 4:5 ratio before the 19th.

The social media company is officially rolling out the redesign because, after testing it, Facebook believes it will improve user experience.

"After initial testing, we believe these changes will help improve the user and advertiser experience on Facebook. We'll continue to re-evaluate our products to make them simpler, more intuitive, and more effective," says Facebook's email to AdvertiseMint.

Facebook's New App and Desktop Interface
Facebook is rolling out the new formats for page posts and ads because of the app and desktop redesign announced at its F8 conference back in April.

At F8, Facebook surprised lanyarded guests with an announcement that its app and desktop versions will no longer be in its signature Facebook blue; rather, the interface will be in clean white.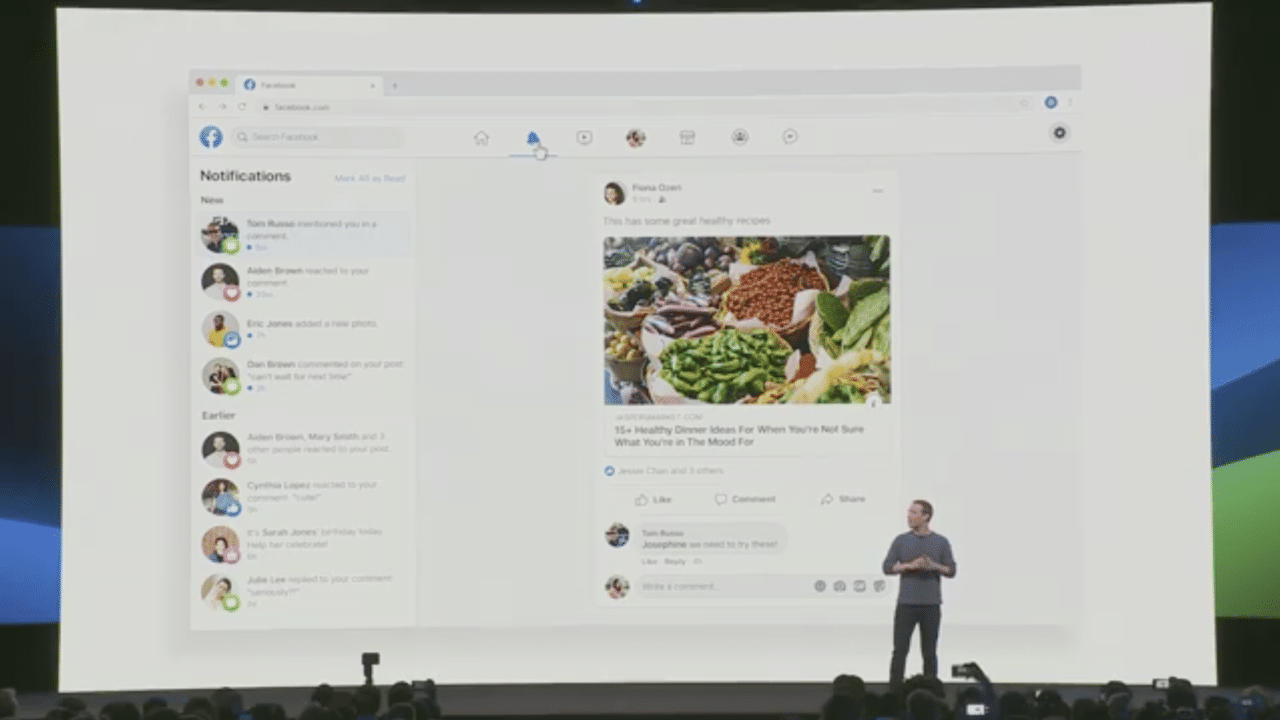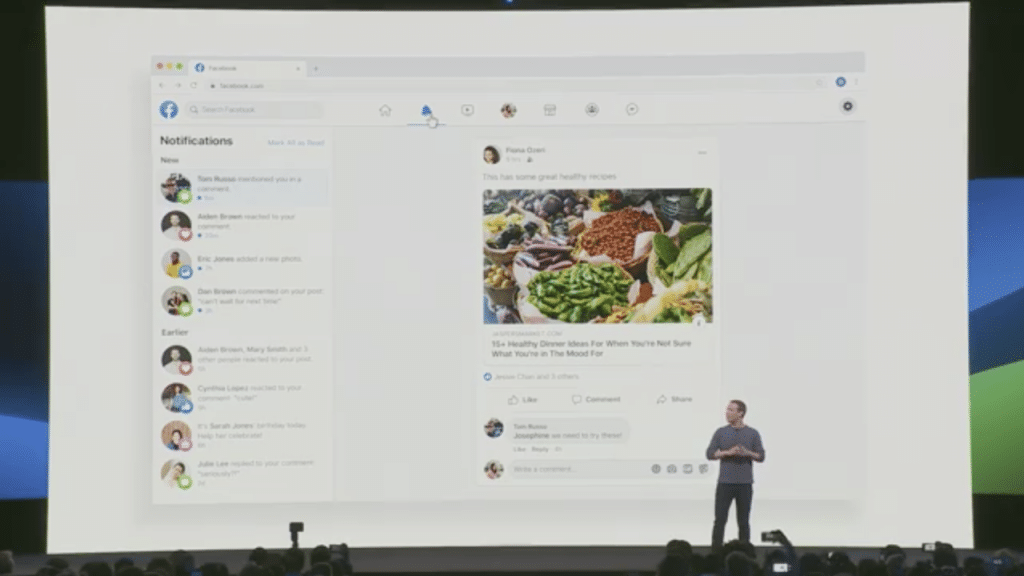 The social media company's redesign also made two big changes to the app and web interfaces, placing community-focused features—Watch, Stories, Marketplace, Friend Requests, and Messenger—on the headers. These changes were created to make connecting with groups and communities easier.

So far Facebook has not yet rolled out the News Feed bookmarking feature and dark mode, which were also announced at the F8 convention.
What to Do Next
Advertisers running ads should ensure their creatives comply to Facebook's new ad specs; otherwise, their campaigns will stop delivering. Page admins don't need to take extra steps as their posts will automatically be masked to fit the new 4:5 ratio.

Since the preview text will be much shorter, advertisers must deliver the heart of their messages within the first three lines of their ads. It is important, now more than ever, that advertisers write concise copy.
Written by Anne Felicitas, writer & editor
Comments
comments