Image by Quintin Gellar
It's one change after another for Facebook as the company continues to improve the security of its platform and prevent misuse. However, not all the changes are considered good by some organizations. According to BuzzFeed News, Facebook recently (and quietly) took away ad targeting by sexual orientation, leaving some LGBT community support organizations very unhappy.
In particular, The Trevor Project, a national organization that offers 24/7 contact support for suicidal LGBT teens, worries it won't be able to reach its intended audience. The change could prove detrimental to its worldwide support efforts.
"It's really important to have that targeting be available," Trevor Project's chief growth officer Calvin Stowell said in a BuzzFeed News article. "We're advertising our services — obviously they're life saving."
The ad targeting option in question uses gender and "interested in" information from users' Facebook profiles to deliver ads based on sexual orientation. This ad targeting option is currently only available to dating apps but only until the end of April. BuzzFeed explained that Facebook is simply delaying the block for dating apps to give them time to "wind down" their use of it.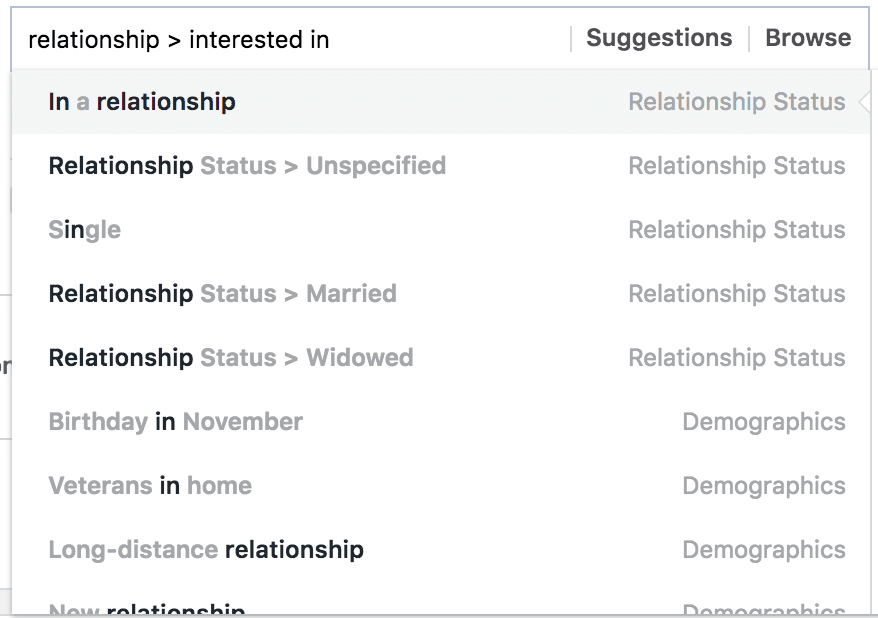 Why take away this targeting option now? Because Facebook has been in the hot seat lately for advertisers' misuse of its platform for discriminatory purposes. Back in September 2017, Facebook removed self-reported targeting because some advertisers used the fields to target "Jew haters." Additionally, the platform was misused for Trump's 2016 US presidential campaign when the data firm Cambridge Analytica harvested personal information from 50 million users' profiles to deliver manipulated campaign messages.
By removing sexual orientation from its targeting options, Facebook aims to prevent discrimination, such as offering products or services to an audience identifying as one sexual orientation while excluding another.
The Trevor Project, however, is trying to convince Facebook to make an exception for its organization based on the crucial nature of its services. The organization believes that blindly attempting to target individuals based solely on their interests could accidentally exclude individuals who have not yet publicly shared their sexual orientation.
Not all LGBT support organizations are against Facebook's decision to remove this ad targeting option, however. According to BuzzFeed, the Gay & Lesbian Alliance Against Defamation (GLAAD) believes it's an understandable measure that will hopefully crack down on any discriminatory or unethical intent. But GLAAD doesn't have as much at stake as The Trevor Project.
Whether Facebook eventually considers The Trevor Project's request for an exception is a waiting game. Right now, the platform is focusing on taking serious action against misuse.
Comments
comments