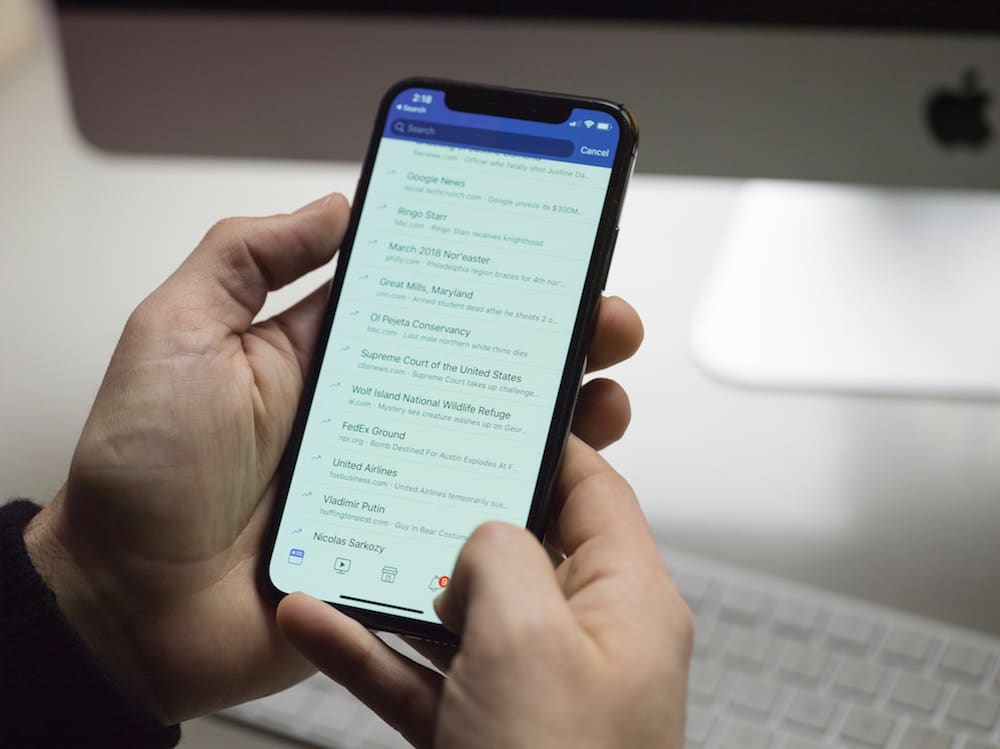 What's Trending, you ask? Just as its name suggests, Trending is Facebook's news feature that lists trending news on Facebook. Facebook introduced it in 2014 to help users stay up-to-date on the latest news of the moment.
However, Facebook announced earlier this month that it's removing Trending because of its decreasing popularity, only accounting for an average of less than 1.5 percent of clicks to news publishers. Additionally, Facebook says it's removing all products and third-party partner integrations reliant on the Trends API.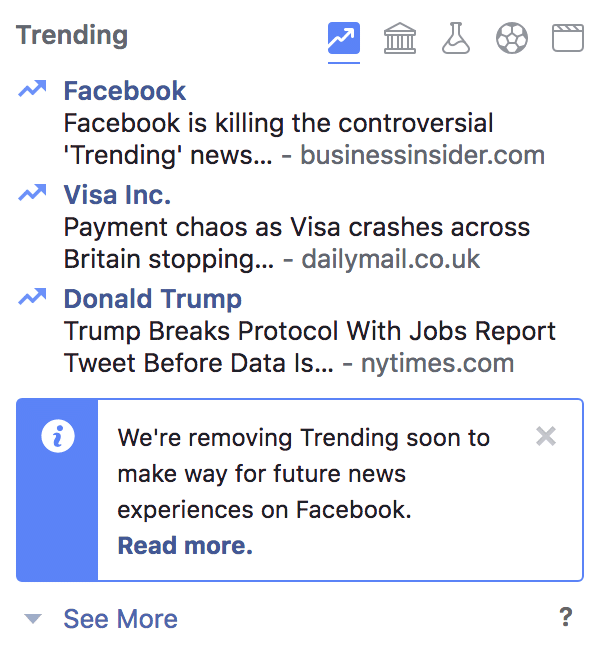 But fear not, news publishers! The removal of Trending does not mean Facebook has forsaken you. In fact, the opposite is true. To replace Trending, Facebook plans to introduce new products for breaking news that will make the Facebook news experience more substantial for users. A few of the news products Facebook says to look for include the following: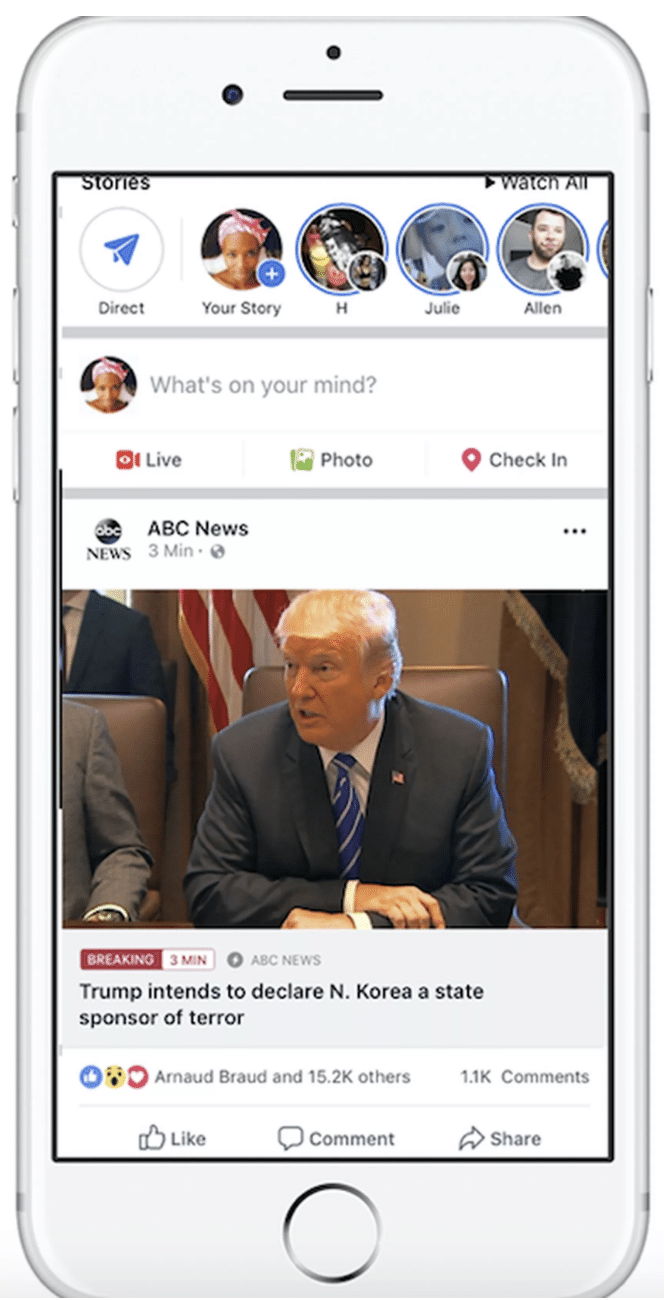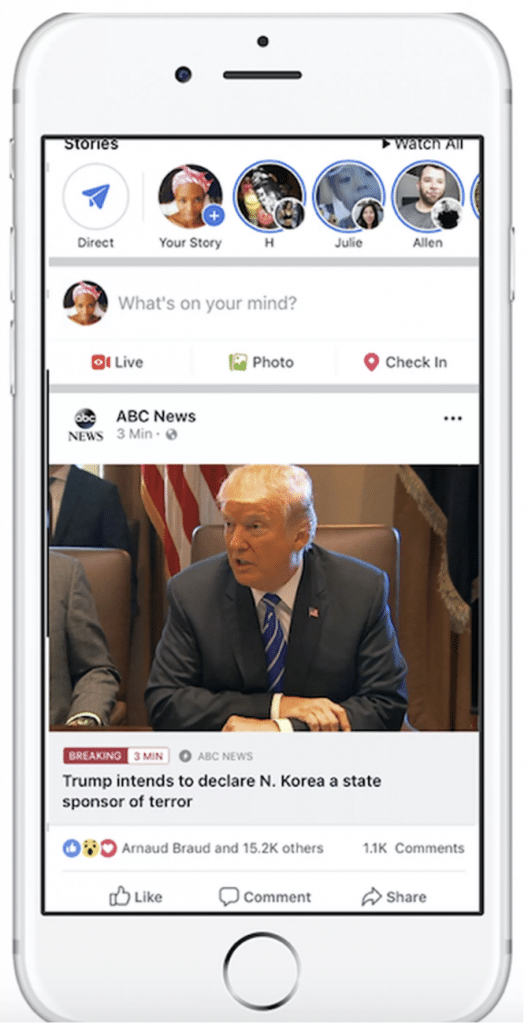 Breaking News Label: Facebook is currently running a test of this product with 80 publishers across North America, South America, Europe, India, and Australia. It allows publishers to include a "breaking news" label on their News Feed posts.
Today In: Also in testing, this product connects users to breaking and prominent news topics from local publishers. It also includes updates from local officials and organizations.
News Video in Watch: Coming soon, there will be a section on Facebook Watch available to US users for viewing live coverage, daily news briefings, and weekly "deep dives."
"We've seen that the way people consume news on Facebook is changing to be primarily on mobile and increasingly through news video," Alex Hardiman, head of news products, said in a newsroom post. "So we're exploring new ways to help people stay informed about timely, breaking news that matters to them, while making sure the news they see on Facebook is from trustworthy and quality sources."
With today's intensified awareness of fake news, especially on social media, users tend to be wary of news content they see on Facebook. But the platform has become a go-to source for breaking and trending news. To filter out the untrue or misleading content and deliver real, accurate news stories, Facebook is dedicating heightened attention to news products and helping news publishers produce high-quality news stories.
"People tell us they want to stay informed about what is happening around them," said Hardiman. "We are committed to ensuring the news that people see on Facebook is high quality, and we're investing in ways to better draw attention to breaking news when it matters most."