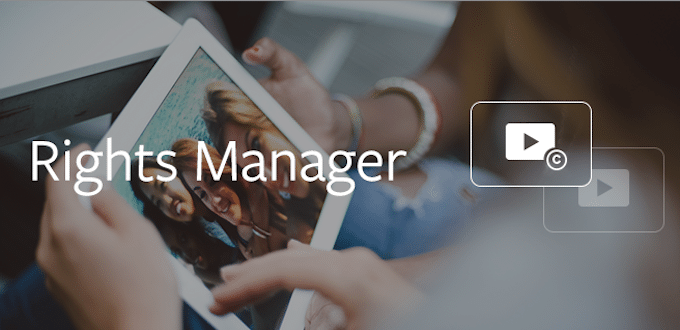 Facebook has unveiled Rights Manager, a new tool that allows brands to stake video ownership, monitor and manage the way owned videos are used across Facebook.
While video is extremely successful on Facebook, the social network has been dogged by criticisms regarding a lack of copyright protection. A person or brand might create an amazing video, only to see it stolen by others looking to benefit from the engagement it brings.
Also known as "freebooting," a common Facebook scam (some would call it a strategy) is the act of stealing and uploading someone else's video and benefiting as if it is your own. Facebook had poor controls in place to prevent this, and shady marketers took advantage. But never fear – Rights Manager is here!
Rights Manager helps you to:
Easily upload and maintain a reference library of video content to monitor and protect, including live video streams.
Specify permitted uses of each video by setting match rules.
Identify and surface new matches against your protected content so you can review them and file a report if needed.
Whitelist specific Pages and profiles who have permission to use your copyright content.
Outsource management, monitoring and protection of your content by using our Rights Manager API.
This all sounds great, but it will be interesting to see how well Facebook enforces this. Some questions that I have are:
What happens when a user or page has been reported?
Does the video immediately come down?
Do they have the ability to respond to the report first?
And what happens to those who upload stolen content?
I also can't help but wonder what will happen if a thief uploads your video before you do. How do you then prove that the video is yours and not theirs? I assume this will be sorted out in due time, let's stay tuned.
P.S. Rights Manager isn't automatically available to everyone. You'll need to apply for Rights Manager by filling out this form. Once you're approved, read this tutorial before getting into it.
Comments
comments