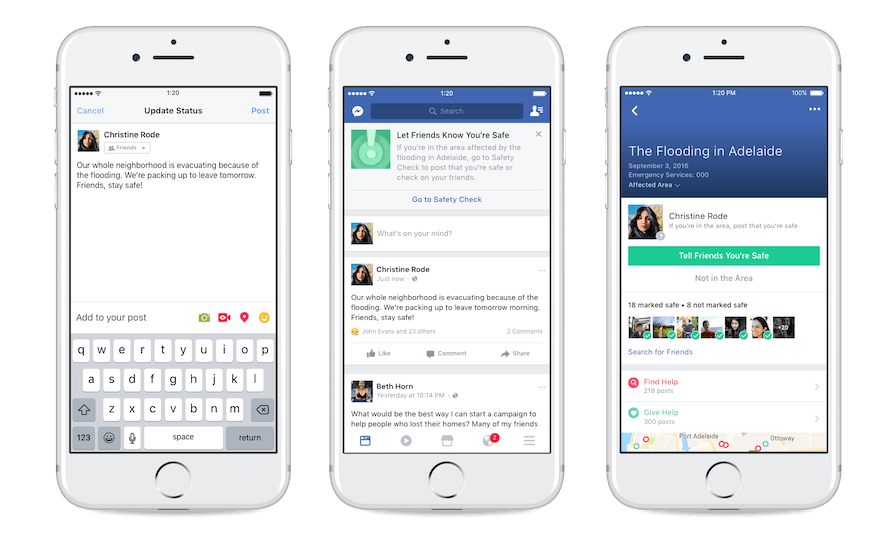 Hearts are still heavy in the aftermath of the recent Las Vegas shooting that killed 59 people and left over 500 injured. The incident caused panic and confusion as individuals scrambled to safety and quickly pulled out their mobile phones to check in with loved ones.
When realization sets in that you are in the midst of a crisis, it can be paralyzing. Fortunately, Facebook offers a way for those in or near an area where a crisis is occurring to quickly check in with loved ones to let them know they're okay (and vice versa). The network's Safety Check feature allows users to tell friends and family that they are safe with a simple click of a button.
How to Use Safety Check
Safety Check, which Facebook activated during the recent Las Vegas shooting, is activated only when a significant number of users post about an ongoing crisis at or near their location You will know when it is activated because you will receive a prompt with the option to select either "Tell Friends You're Safe" or "Not in the Area" as a post.
Additionally, Safety Check allows you to see which of your Facebook friends have also posted that they are safe. You can also invite friends to use Safety Check, as well as seek or offer help as needed.
Times When Safety Check Was Used
Safety Check is not a new feature. Users have used it in the past, such as the protests in Charlotte, North Carolina and the Orlando, Florida mass shooting.
In the midst of grief after recent events, it's important now more than ever to stay connected, to be united.
Comments
comments