August 7, 2017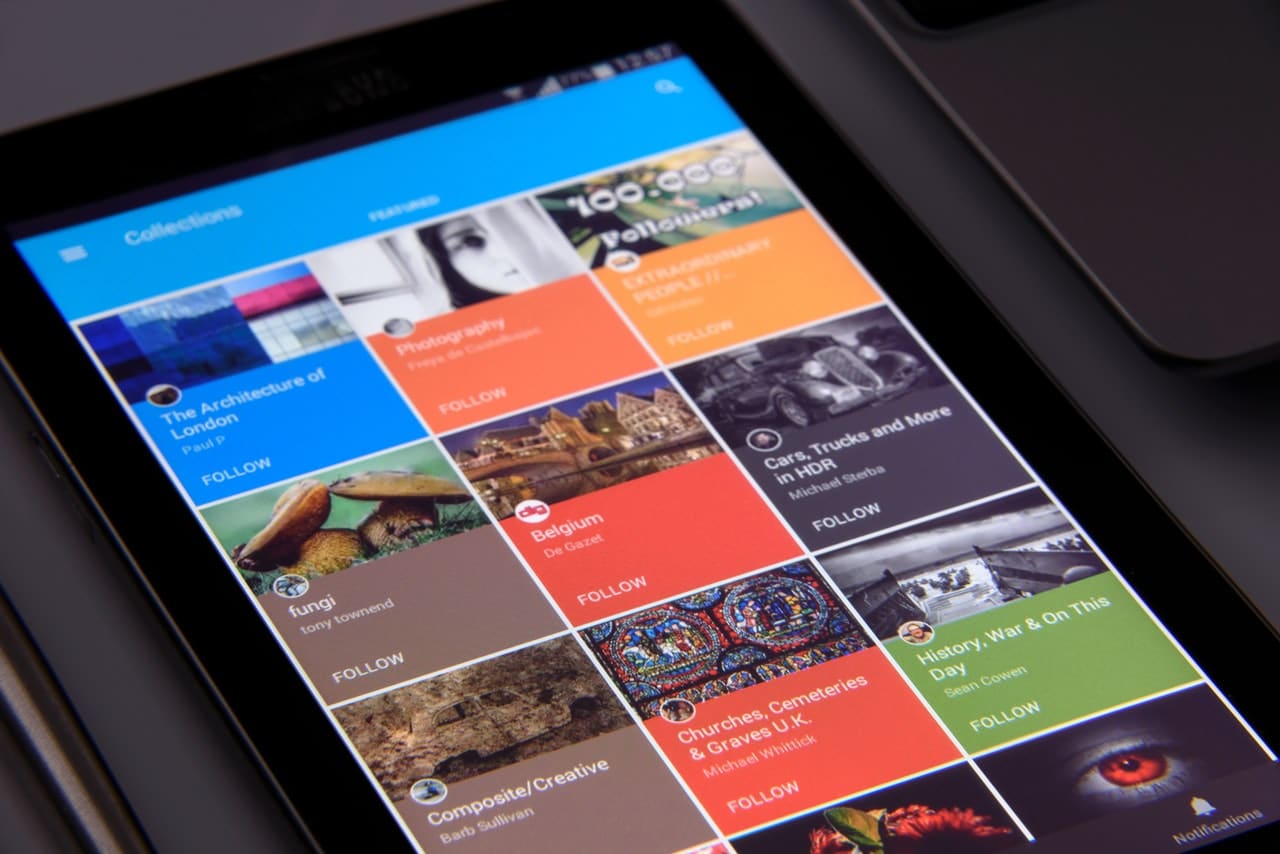 Although Facebook is a popular source for news, it still has a strained relationship with publishers because it cannot generate subscription revenue for publishers through its platform. However, the platform is now exploring a paywall product for subscription news stories, eMarketer recently reported. Several news publishers will test the product starting in October.
@Facebook is testing a subscription product for news publishers. #socialnews #subscriptionpaywall
Click To Tweet
Allegedly, the paywall product will work similarly to those of major publishers, such as The New York Times. The first 10 articles each month are accessible for free, then a paywall pops up, requesting viewers to subscribe.
Publishers have had an ongoing love-hate relationship with Facebook, according to eMarketer. Although the audience reach across the network is extensive, it has been difficult for publishers to generate revenue. Facebook continues to resolve this issue through ongoing conversations with publishers to improve the experience. The planned paywall testing is a direct result of these discussions.
Social as a News Source
Social media as a whole is growing as a primary source for news. According to a February 2016 eMarketer graph, 37% of U.S. Smartphone users turned to Facebook for their morning news.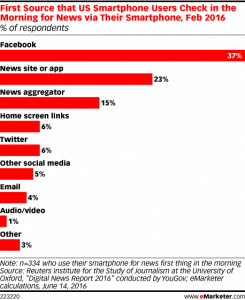 But the competition is catching on. Snapchat recently rolled out an NBC News daily news show—Stay Tuned—for its news-hungry audience. It will be interesting to see what direction Facebook takes the news industry to stay ahead.
The news business has shifted from print to digital, and now it's going social. As Facebook improves its relationship with publishers, we can expect social media to grow as a primary source for hour-by-hour news.
Comments
comments