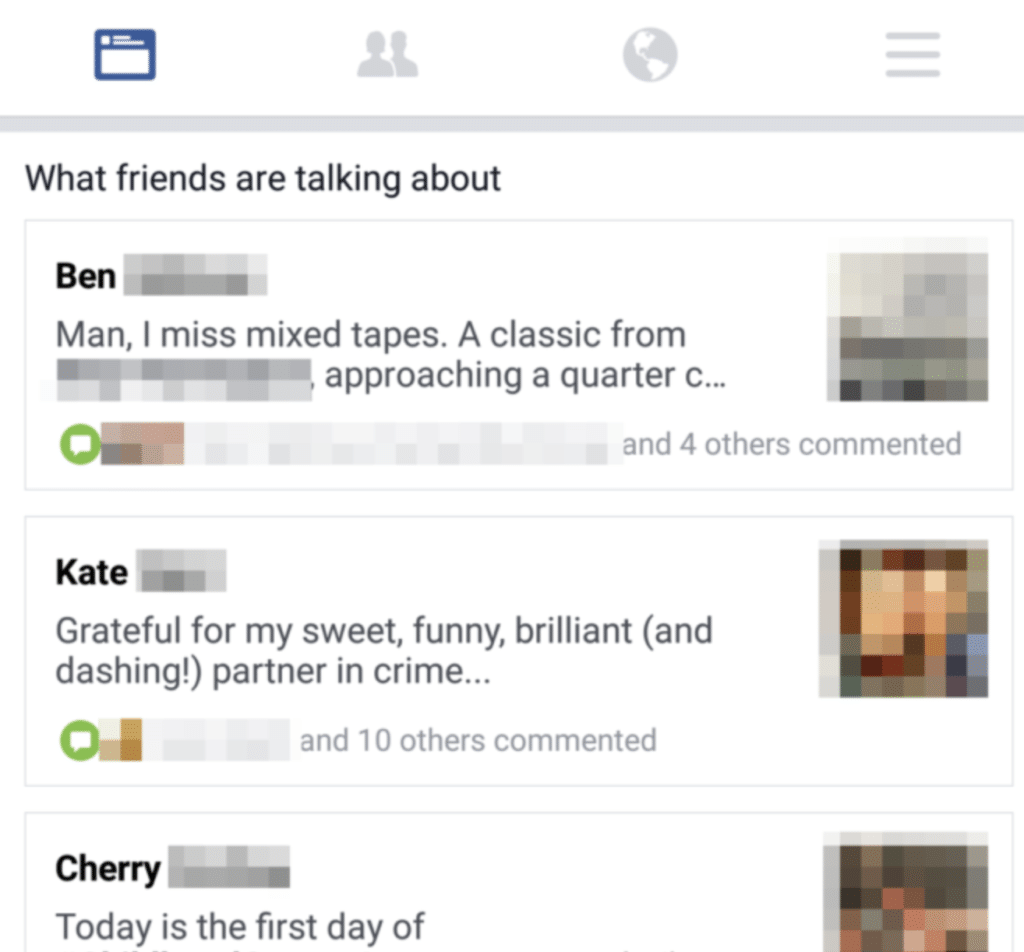 These past few months, Facebook has been rigorously updating and improving its social media tools and platform. Not too long ago, news spread that Facebook experiments with vertical video formats and Instant Messenger videos, and that it will release a new-and-improved version of Slideshow, which now allows marketers to include texts, sounds, and colors; and Offers, which gives customers an easy way to store Facebook coupons in a special tab. With all these updates occurring one after another, it comes to no surprise that Facebook is once again tinkering with its news feed. Rumor has it that Facebook, this time, is experimenting with a news feed feature called "What Friends Are Talking About".
Facebook tests new news feed feature.
Click To Tweet
This new feature encourages Facebook users to interact with their friends' posts by placing their posts, which clearly displays the amount of engagement it has, on top of your news feed for easy access.
Because this feature is in its testing stages, it will likely appear on a select number of users' apps. Although this feature may currently be unavailable to most people, if it proves successful, it will likely become a new addition to Facebook's news feed.
Recommended Articles Related to Facebook Advertising:
Was this article about adding Facebook's news feed feature interesting or surprising? Leave your thoughts on the comments section below!
Comments
comments