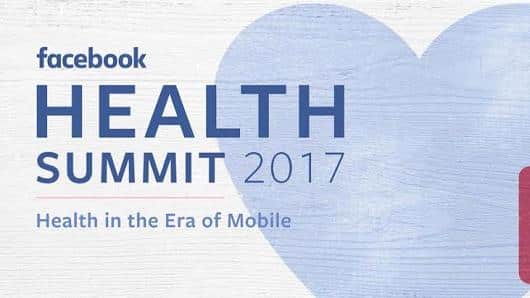 Facebook is homing in on the health industry, inviting selected pharmaceutical marketers and industry leaders to a health summit in New York on June 6. The theme, according to CNBC findings, is "Health in the era of mobile."
This recent networking initiative, referred to as Facebook Health, aims to help drug companies run Facebook ad campaigns without violating online restrictions. For pharmaceutical companies, it's more difficult to promote specific drugs through social media because targeting a user for an ailment or disease they're suspected to have is prohibited. Therefore, these companies have a few more hoops to jump through.
A source told CNBC that the health summit will likely reveal pharma-friendly improvements in the Facebook advertising platform as well as useful mobile video information.
Facebook Health
Facebook's Director of Health, Grocery, and Politics, Meredith Guerriero, is heading the Facebook Health initiative team. She will also speak with Carey Reynolds of Allergan and Christine Lindquist of FCB Chicago on June 18 for an event, called Communication, Connection, Personalization, at the International Festival of Creativity in Cannes. They will discuss "how pharma companies are taking a more connected and personal approach to communications; creatively building communities and exploring new brand opportunities."
Facebook only recently began its focus on the pharma industry. The network first demonstrated its scrolling ISI feature to health executives in November 2016. The June 6 summit aims to increase drug and healthcare marketers' success as Facebook advertisers in an increasingly mobile world.
Although eMarketer figures indicate that drug and healthcare marketers only spent $1.64 billion on mobile and online advertising in recent years, the expected increase will shoot to $2.55 billion in 2019.
Comments
comments