Anna Hubbel, writer at AdvertiseMint, Facebook ads company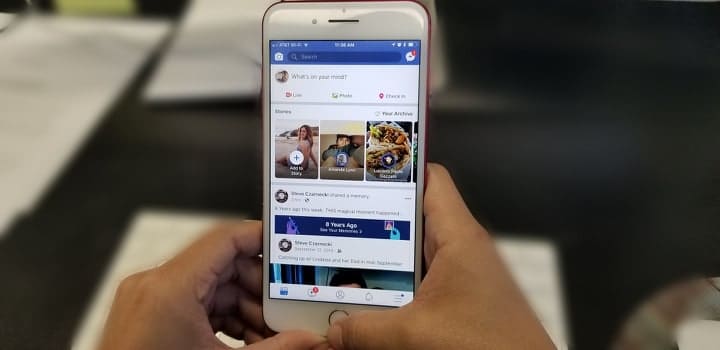 After seeing positive results for Facebook Stories ads, Facebook will soon allow everyone to serve ads to Stories.
Currently still in beta, ads in Facebook Stories are delivering positive results for media agencies, according to Digiday. The feature generates low costs and high engagement, the ideal balance for any social media campaign.
Wallaroo Media, which first began testing the format about a month ago, found that some of its Facebook Stories ads within its $20,000 ad spend have outperformed other ads in other placements.
"CPM and conversion rates have been the best of any placements over the course of the last month, probably due to the fact that the competition is lower there," Brandon Doyle, founder of Wallaroo, told Digiday.
Digiday reports that ads in Facebooks Stories are expected to roll out globally by the end of the year. As digital media consultant Matt Navarra shared in a tweet, an email directed to Facebook's marketing partners on September 6 invites advertisers to join the beta test to prep for the global release.
"Your customers have already been able to reach their audience with Instagram Stories ads," Facebook says in the email, "and now they have another opportunity to reach even more people in this full-screen, vertical environment with Facebook Stories ads."
Flight-booking service Hopper has seen positive results in its tests with Facebook Stories ads. The company told Digiday that it's paying $2.3 per thousand impressions with the format, which is less than the $5 per thousand impressions it's paying for Instagram Stories. For both formats, the company is using similar targeting and creatives, as well as the same time frame. Hopper also told Digiday that the conversion rates from Facebook Stories ads have not been much different than those from Instagram Stories.
As promising as ads in Facebook Stories appear to be so far, there are still some downsides. For one, only 150 million people use Facebook Stories on a daily basis, which is significantly smaller than the userbases of Instagram Stories and Snapchat. Additionally, Facebook Stories ads don't have the same useful features that Instagram offers, such as links and product tags. However, Facebook will likely introduce such features gradually after rolling out ads in Facebook Stories.
To qualify for the beta test of ads in Facebook Stories, advertisers must also run the same ads in Instagram Stories or Facebook News Feed. This stipulation allows advertisers to compare the results of their Facebook Stories ad campaigns with those of other campaigns on Facebook-owned platforms.
Need more updates on the latest with Facebook? Check out the new click to call ads feature.
Anna Hubbel is a writer at AdvertiseMint, Facebook ads company
Comments
comments