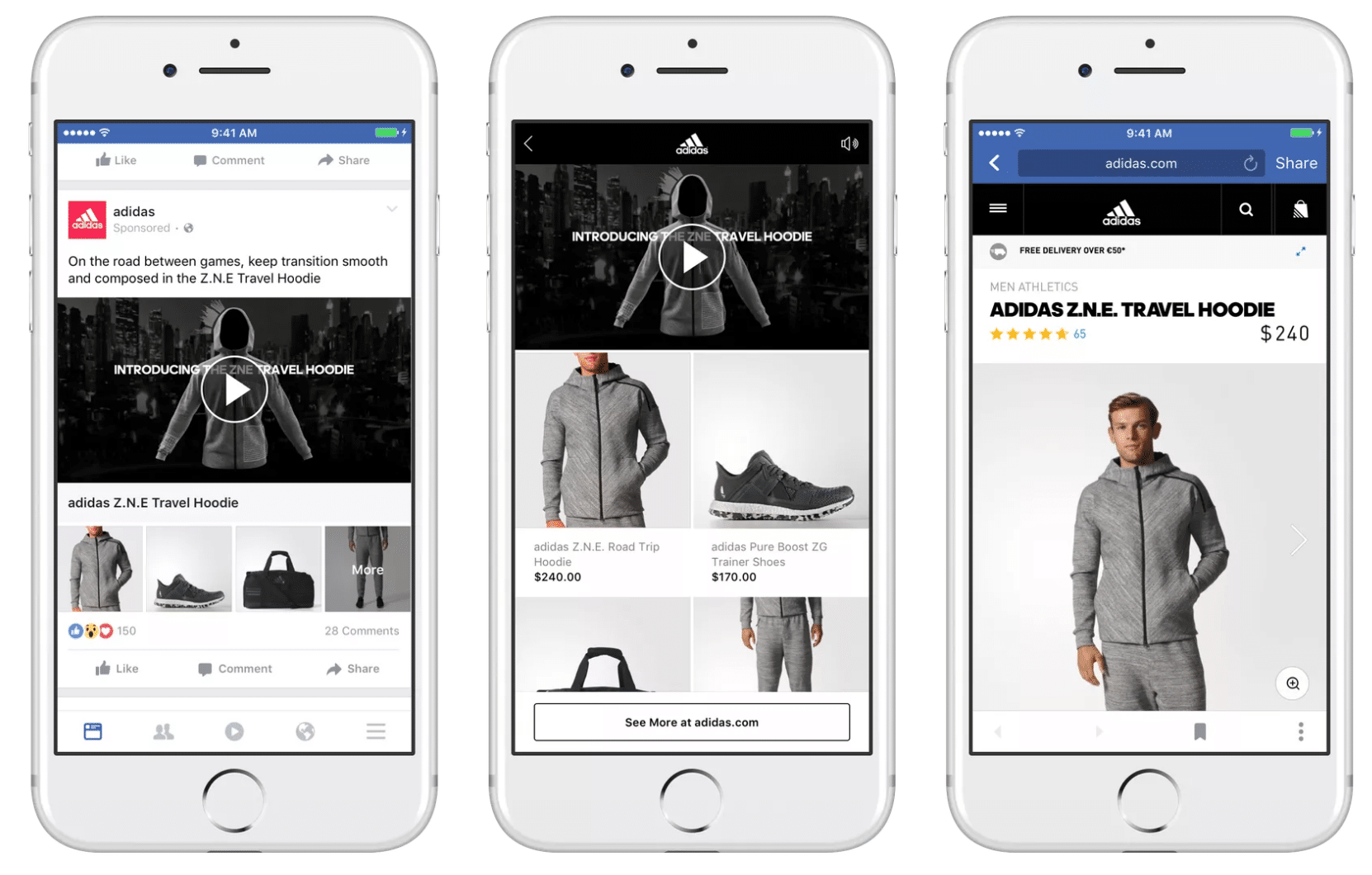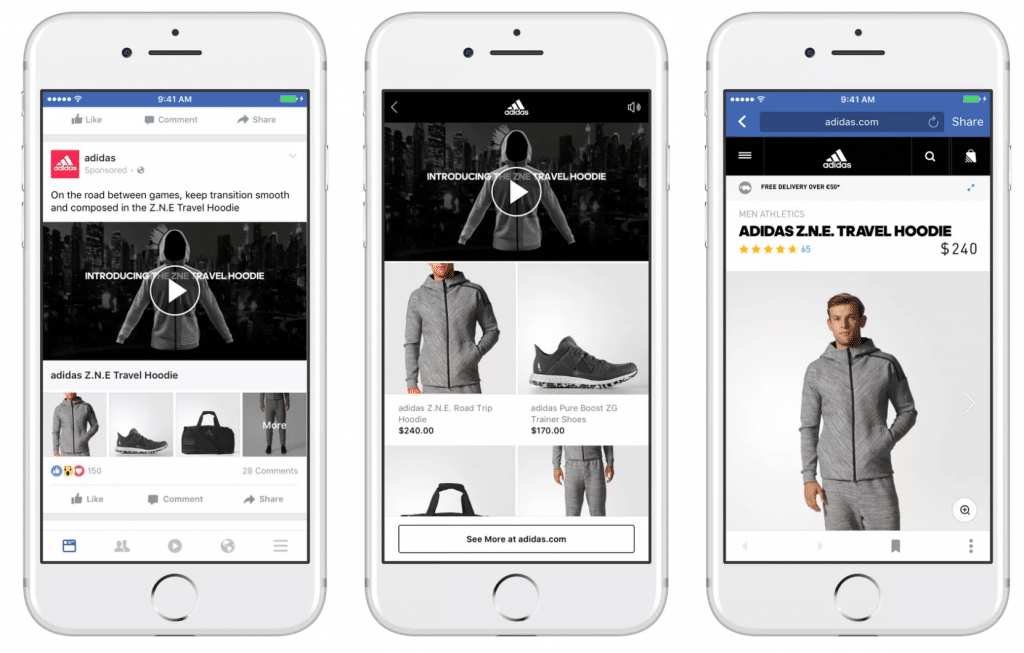 A prospective buyer scrolls through his news feed and stops at a video ad, which automatically plays. Eyes gleaming with avarice, he watches the Adidas Pure Boost ZG Trainer Shoes, dark, beautiful, and sleek, float before him. He wants to have it now, but the video doesn't link to the website. In fact, if he wants to buy the shoes, he'd have to hunt it down. He'd have to go to Google and search for it. The moment passes. With a shrug he continues scrolling through his news feed, completely forgetting the shoes he, for a split second, coveted.
That's how quickly it is to lose a customer. It's a matter of convenience, and it's up to you to provide it.
Although video ads are great for attracting and sustaining attention, they're not so great with helping customers find the item they want to buy. Fortunately, Facebook solves that predicament. It will soon launch an enhanced version of video ads, a version that allows customers to find and buy the product featured in the video. This new ad is called Collections.
Collections allows you to attach multiple product images to a video ad in news feed. For example, if your video ad features the Pure Boost ZG Trainer Shoes, you can attach images of those shoes on the bottom of the ad. Once customers click on the image, they will be taken to a product catalog Facebook hosts. Note, however, that although customers can access the catalog through the platform, they cannot make a purchase right then and there. Rather, once they click, they will be taken to your website from which they can make their purchase.
"Three in four consumers say that watching videos on social media influences their purchasing decisions," Facebook explained. Thus, it makes sense to provide easy access to the product catalog right underneath the video.
The new Collections ad have already rolled out to all Facebook advertisers.
What do you think of Collection? Will you use it? Let us know on the comments section below or share this link to friends.
Comments
comments