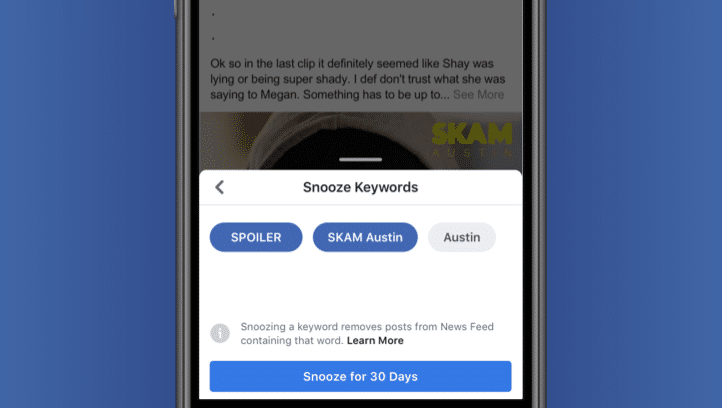 With the advent of social media, it's becoming increasingly difficult to avoid spoilers. Miss one episode of Game of Thrones, and you're destined to find fans gushing about the show's shocking reveal online. But with Facebook's Snooze update, those days will be no more.
Facebook is testing a new version of Snooze that allows you to mute posts by keywords for 30 days. Don't want to hear about the season finale of Westworld? Simply snooze posts containing the keyword "Westworld." Located on the upper right-hand menu in News Feed posts, Snooze temporarily hides status updates from friends, groups, and pages.
With this update, Facebook provides a more precise blocking tool for News Feed. Currently, you can't mute posts about specific topics. Rather, you can only mute users, which may pose a problem. You may, for example, detest all of Mary Sue's posts about Fortnite, but you don't want to mute all of her posts from your feed because her hilarious rants about LA traffic delight you.
Once Facebook officially rolls out the Snooze update, you can temporarily mute all unwanted topics without blocking specific users from your News Feed—everyone wins.