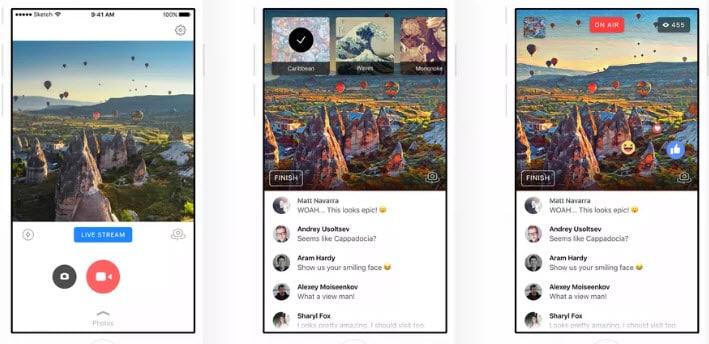 Thanks to an app called Prisma, you can now fancify your Facebook Live videos with artistic filters. With this new update, Facebook users can apply one of eight Prisma filters available for live streams.
Prisma's style filters aren't unique, however. Google and Facebook, too, have showcased their own prototype style transfer software. Despite the competition, Prisma's CEO Alexey Moiseenkov told The Verge that they are not worried.
"We're happy that big tech companies are working on style transfer. We are not worried or afraid. We are just working and getting better every day" says Moiseenkov.
Indeed, the company is working diligently to improve its app. Future improvements include the ability to choose any aspect ratio, to support GIFs, and to process offline video on Android.
Advertisers should expect sponsored filters to be available to Facebook Live videos sometime soon.
Prisma filter for Facebook Live videos is currently only available on iPhone 6S and 7 as the filters take considerable processing power to use.
Comments
comments