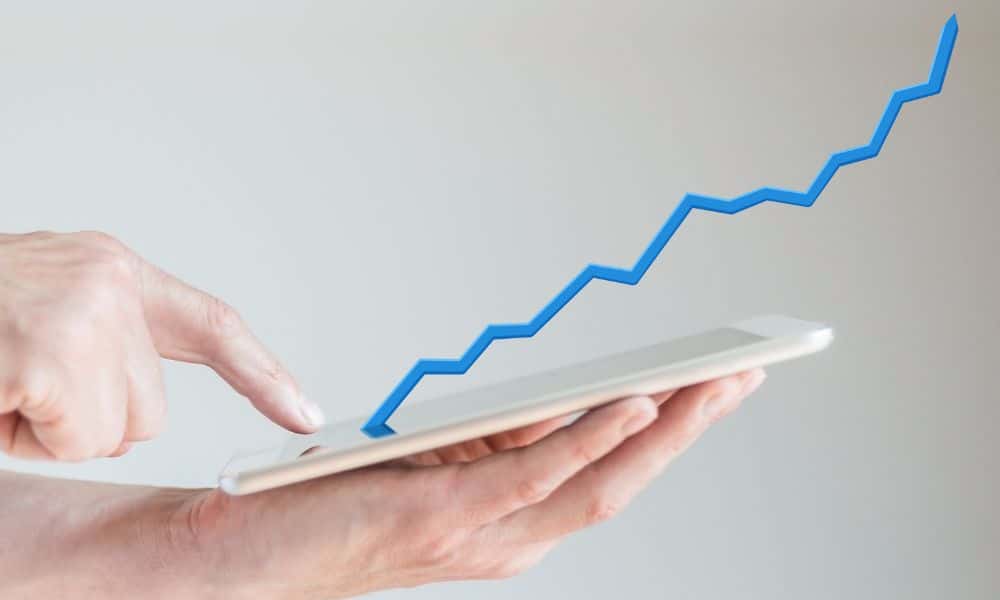 Do you want to learn how to get more views on TikTok?
The ultimate quest for TikTok content creators has become getting more views. So, you are not alone if you wonder how some creators rack up thousands or even millions of views.
This article will reveal the secrets to boosting your TikTok views.
1. Content Strategy
Creating videos that captivate and resonate with your audience is the cornerstone of gaining more views on TikTok. To do this effectively:
Understand the algorithm: Get familiar with how TikTok's algorithm works. It rewards videos that engage users quickly and keep them watching. The longer viewers stick around, the better your chances of more views.
Choose your niche: Decide on a specific theme or niche that defines your content. This helps you establish a recognizable identity, making it easier for users interested in your niche to find and follow you.
Ride the trends: Stay up-to-date with trending challenges, songs, and formats. By incorporating these trends into your videos, you tap into what's currently popular and increase the likelihood of your content being discovered.
Grab attention early: In the fast-scrolling world of TikTok, the first few seconds are crucial. Hook your viewers with something attention-grabbing right from the start to prevent them from scrolling past your video.
Tell a story: Even within short videos, a compelling narrative can work wonders. Whether it's a mini-story, a surprising twist, or a series of connected clips, storytelling keeps viewers engaged and curious.
2. Enhancing Video Production
Lights, camera, quality! When it comes to standing out on TikTok, your videos' visual and auditory appeal can't be overlooked. Here's a quick guide to elevating your video production game:
Light it up: Good lighting can make all the difference. Natural light or well-placed artificial lights can give your videos a professional look. Say goodbye to shadows and hello to clarity.
Crystal clear audio: Viewers should hear you loud and clear. Invest in a decent microphone to capture your voice without any unwanted background noise. Remember, a well-recorded sound is music to the ears.
Frame for fame: Keep your content well-framed and centered. Make sure your face or main subject is easily visible. A balanced composition keeps viewers engaged and focused.
Visual flair: Spice up your videos with simple visual effects. Text overlays can emphasize key points, and filters can add an artistic touch. Just remember, moderation is key – don't overdo it.
Edit like a pro: Basic editing can go a long way. Trim any unnecessary parts, add captions for those scrolling without sound, and ensure a smooth flow. Several user-friendly apps can help you work wonders.
3. Mastering Hashtags and Captions
When it comes to getting more views on TikTok, hashtags and captions are your secret weapons. These tiny yet mighty elements can significantly boost your discoverability and engagement.
Research matters: Research relevant and trending hashtags in your niche. Using the right hashtags can place your video in front of a larger audience already interested in similar content. Strike a balance between popular hashtags and niche-specific ones to maximize your reach.
Craft captivating captions: A great caption adds context, personality, and a touch of intrigue to your video. It's your chance to spark curiosity and encourage viewers to watch till the end. Keep it concise, witty, and aligned with your video's theme. Don't forget to include a call-to-action (CTA) that prompts viewers to like, comment, or share.
Mix and match: Combine popular and niche-specific hashtags and weave them naturally into your captions. But remember, less is more. A few well-chosen hashtags are more effective than an overwhelming barrage.
Stay current: Keep an eye on trending hashtags and challenges. If your content fits, jump on the bandwagon. This can expose your video to a broader audience participating in the trend.
Engage with hashtags: After posting, engage with the hashtags you've used. Like and comment on other videos with the same hashtags. This interaction can lead curious viewers to your profile.
4. Consistent Posting Schedule
Consistency is the secret ingredient that keeps your TikTok audience engaged and hungry for more. Think of your TikTok account like a TV show with scheduled episodes. When you establish a regular posting routine, your viewers know when to expect new content from you. Here's how to nail down a consistent posting schedule:
Frequency is key: Decide how often you can realistically create and post content. It could be daily, every other day, or a few times a week. Stick to this schedule so your audience doesn't lose interest.
Know your audience: Understand your audience's time zones and daily routines. This helps you determine the optimal times to post when they're most active and likely to see your videos.
Plan: Brainstorm and create content in advance. This way, you're not scrambling to make a video last minute, which can lead to lower-quality content.
Variety and balance: While consistency is vital, keep your content fresh. Mix up your videos to avoid monotony and cater to different aspects of your niche.
Be patient: Building a loyal following takes time. Don't get discouraged if you don't see immediate results. Consistency over weeks and months will pay off.
5. Collaborations and Duets
Collaborating with fellow TikTok creators is like adding rocket fuel to your visibility. By teaming up with others, you can tap into their audience while showcasing your unique style. Here's how to make collaborations and duets work wonders for your TikTok journey:
Pick the perfect partner: Look for creators whose content complements yours. A great match sets the stage for an engaging collaboration, whether it's a shared interest, similar humor, or a complementary skill.
Duet dynamics: TikTok duets allow you to interact directly with another user's video. It's a chance to react, mimic, or add your twist to their content. When you engage in a duet, you become part of their video, exposing your talent to a new set of eyes.
Creating chemistry: Plan your collaboration together. Brainstorm ideas that blend both of your styles seamlessly. This can produce a fresh and captivating video that appeals to both audiences.
Promotion power: Cross-promote the collaboration on your respective profiles. Encourage viewers to check out your partner's content as well. This mutual shoutout can introduce each of your audiences to the other's unique content.
Engage and respond: Once the collaboration is live, actively respond to comments and engage with the influx of new viewers. This interaction can leave a lasting impression and encourage these new viewers to stick around for more.
6. Promoting Your TikToks on Other Platforms
Ready to amplify your TikTok reach? Cross-promotion is the name of the game. Here's how to spread your TikTok magic to other social media platforms:
Strategic sharing: Don't keep your TikTok gems exclusive to the platform. Share your TikTok videos on Instagram, Twitter, Facebook, and even Snapchat to catch the attention of your existing followers there.
Snappy previews: Craft bite-sized previews or teasers of your TikTok content to pique interest. Link back to your TikTok profile for viewers wanting the full experience.
Storytelling on Instagram: Instagram Stories are perfect for behind-the-scenes peeks, challenges, and collaborations. Use the Swipe Up feature if you have over 10k followers to direct traffic straight to your TikTok.
YouTube teasers: If you're a YouTuber, create short compilations or highlight reels of your TikTok content. Link back to your TikTok profile in the video description.
Twitter teasers: Share GIFs or short clips of your TikTok videos with catchy captions to entice your Twitter followers. Include relevant hashtags to increase discoverability.
Engage with the community: Don't just share and forget. Respond to comments, messages, and mentions across platforms. Build a bridge between your TikTok audience and followers on other networks.
Collaborate with influencers: Team up with influencers or creators on other platforms. Their audience might be interested in your TikTok content, expanding your reach further.
Consistent aesthetics: Maintain a consistent visual style and theme across platforms. This helps in creating a cohesive brand identity that's easily recognizable.
Final Thoughts on How To Get More Views on TikTok
Building a significant following and getting more views takes time and patience. However, there is a hefty reward for creators who get it right. Follow our tips and embrace the challenge ahead.
Are you looking for ways to boost your brand's visibility via TikTok? Let the best marketing agency do the work for you!
Frequently Asked Questions on How To Get More Views on TikTok
How can I use music effectively in my videos to gain more views?
It would help if you chose trending or popular songs that align with the mood of your video. Music can enhance viewer engagement and make your content more shareable.
Does the length of the video matter for views?
Shorter videos are more likely to retain viewers' attention. Aim for concise and engaging content that gets your message across fast.
Is it better to follow trends or create unique content?
Both have their pros. Participating in trends can make your content more discoverable. However, focusing on trends can also make your videos stand out.