Source: Amazon
Amazon is currently beta testing a post feature for the mobile shopping app on iOS and Android. Appearing on a brand's product listing, this new feature is just like any other social media post you see online, with a large image followed by a headline and CTA button underneath. When clicked, it redirects customers to an Amazon post, where the brand's products are listed.
Sellers registered in the Amazon Brand Registry, vendors, and agencies representing vendors are eligible to use Amazon Post. Although you don't have to advertise with Amazon to create posts, you must sell products on the platform to qualify.
Here's how to create an Amazon post.
Step 1: Go to this page then click "Get Started."
If you're not already logged in to your Amazon account, you will be prompted to do so.


Step 2: From your Amazon account, click "Campaigns."
Once logged in, go to your account console and click on the first option, "campaigns."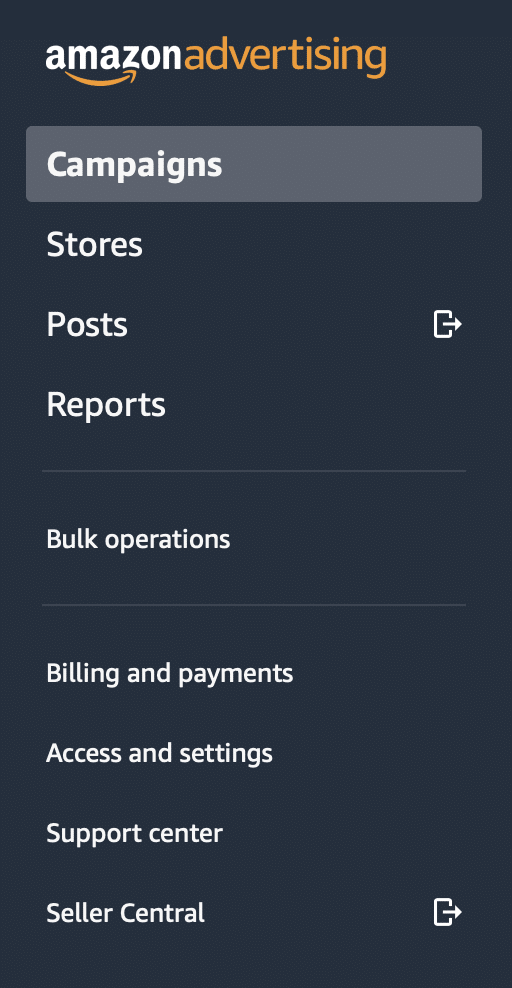 Step 3: Select the brand that you want to create a post for. 
If you own multiple brands, click the one you want to create a post for.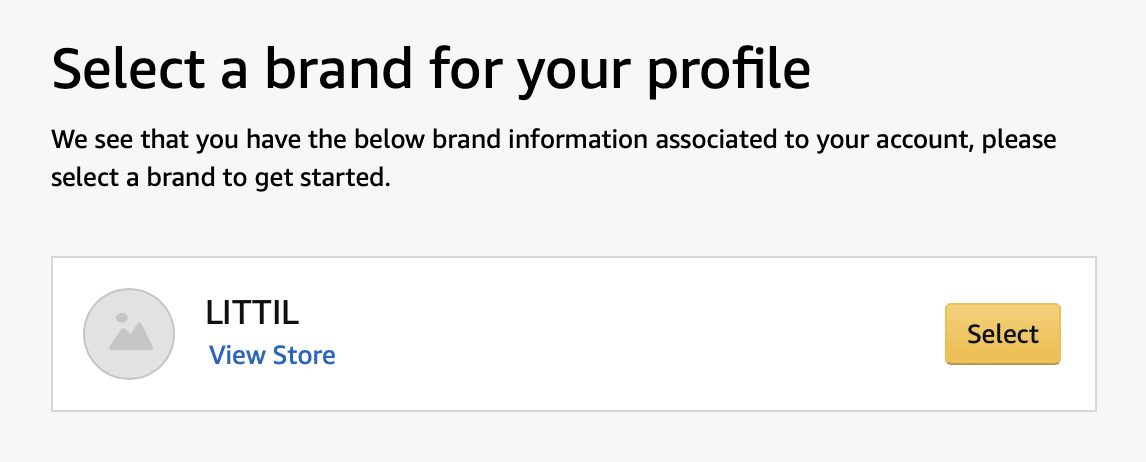 Step 4: Click "Create post."
You will be prompted to create a post. Click "Create post."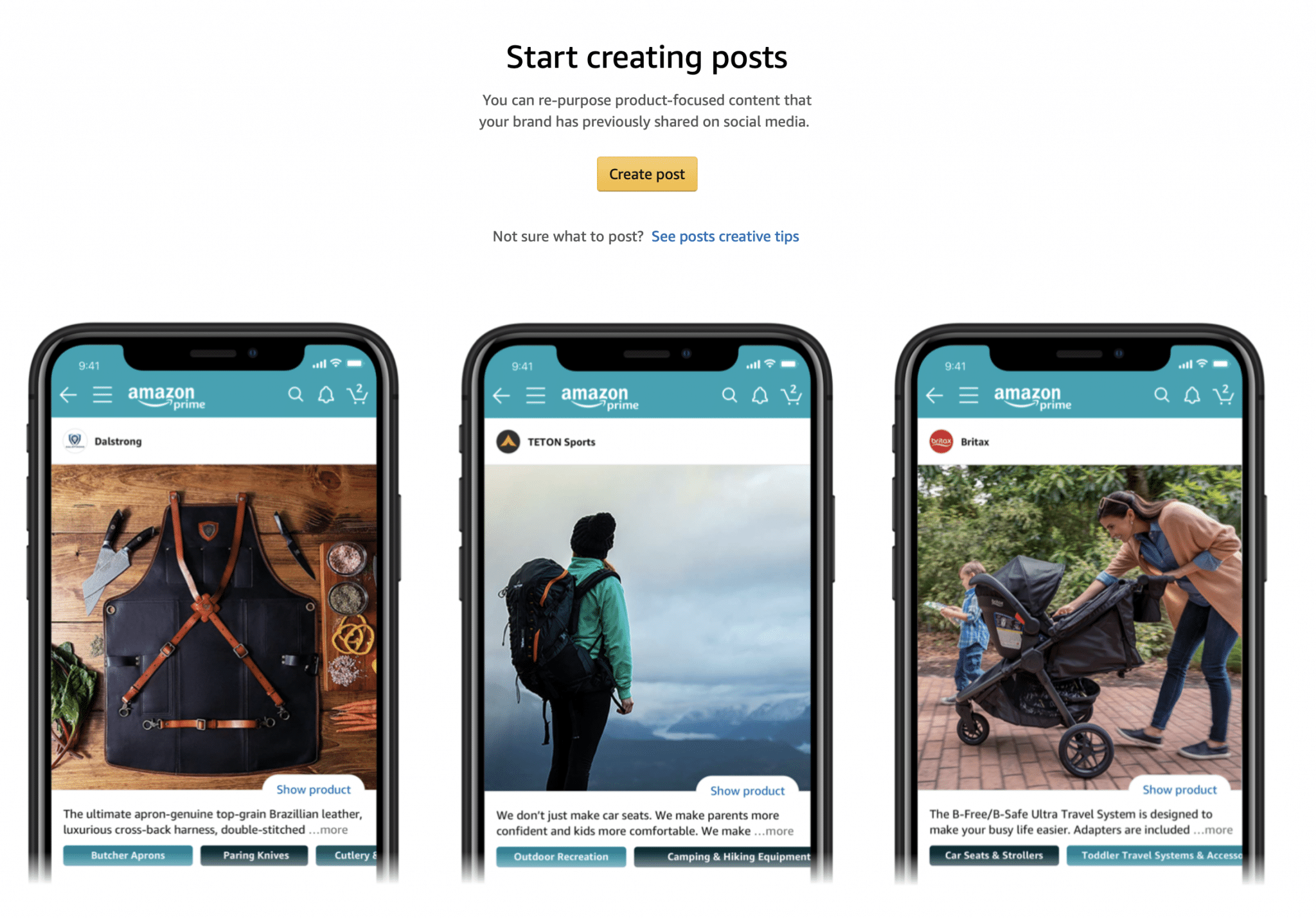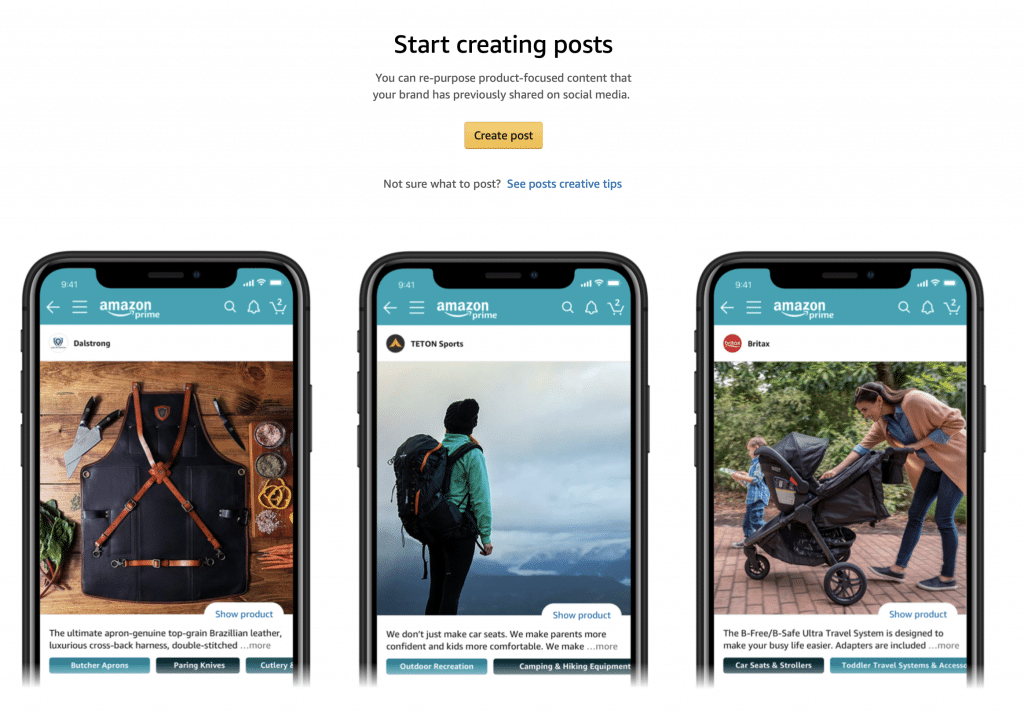 Step 5: Skip through Amazon's post recommendations. 
Here, Amazon will give you examples of best practices for creating posts. You can go ahead and skip these if you prefer. To do so, click the "close" button on the bottom-right corner. If you believe these recommendations will be helpful, go ahead and examine them by clicking the forward arrow button on the right side.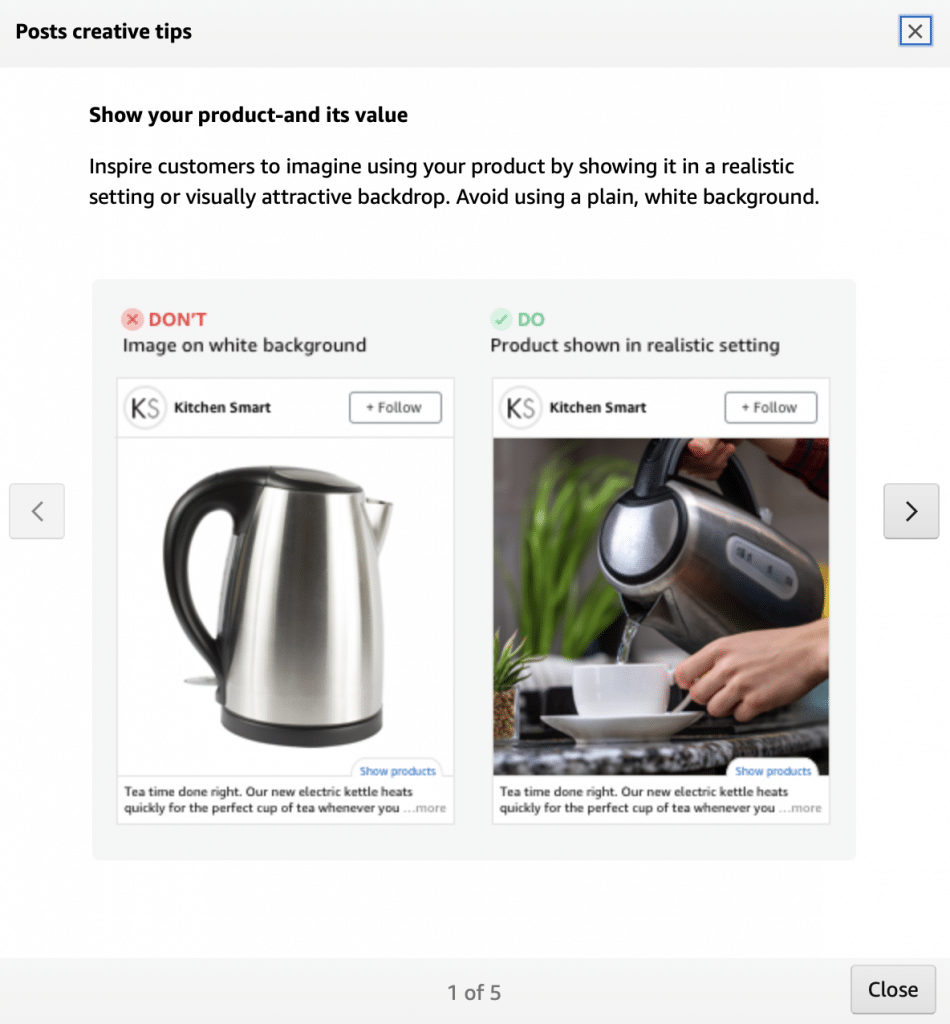 Step 6: Create your post.
To create your post, you need to provide the following:
An image in either the JPG or PNG format
An image that is 640 x 320 pixels or larger
A caption
The list of products you want to feature in the post
You can either save the post as a draft (if you want to revisit later) or submit to Amazon for review.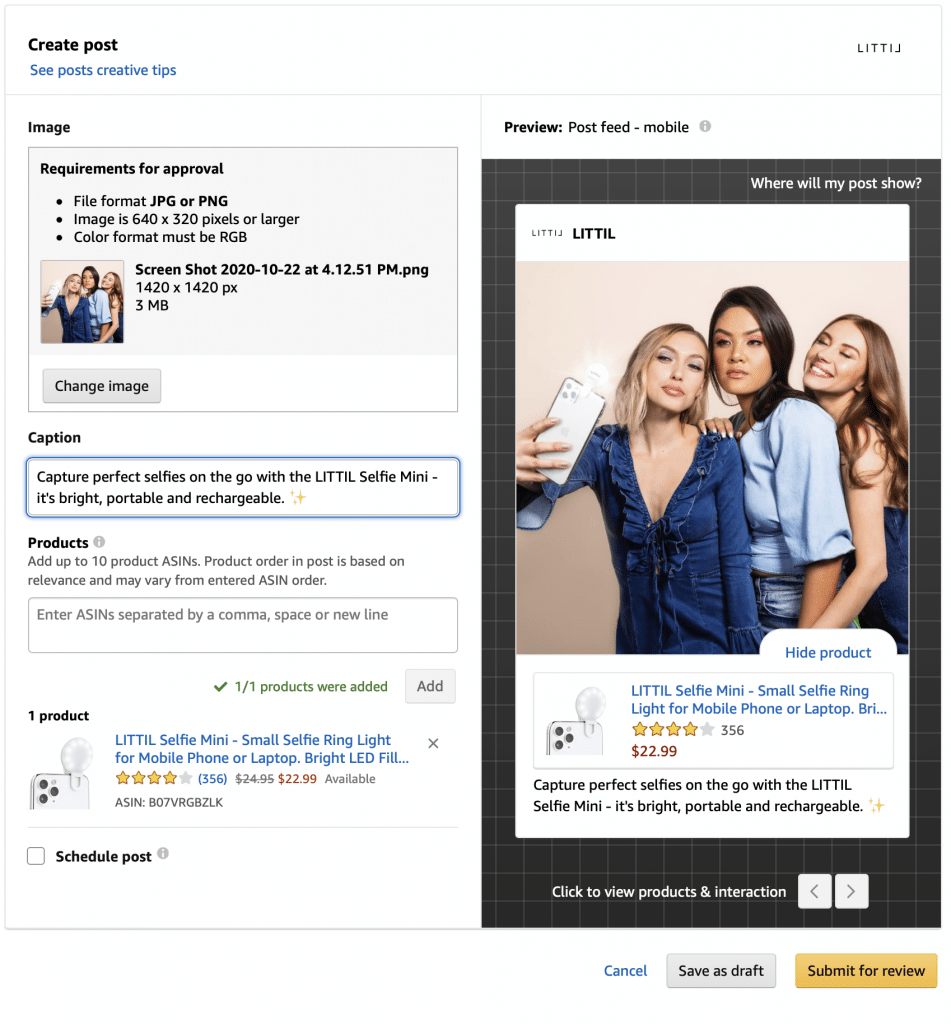 Step 7: Analyze post performance. 
You can track the performance of your post here. You will be able to view post impressions and engagement.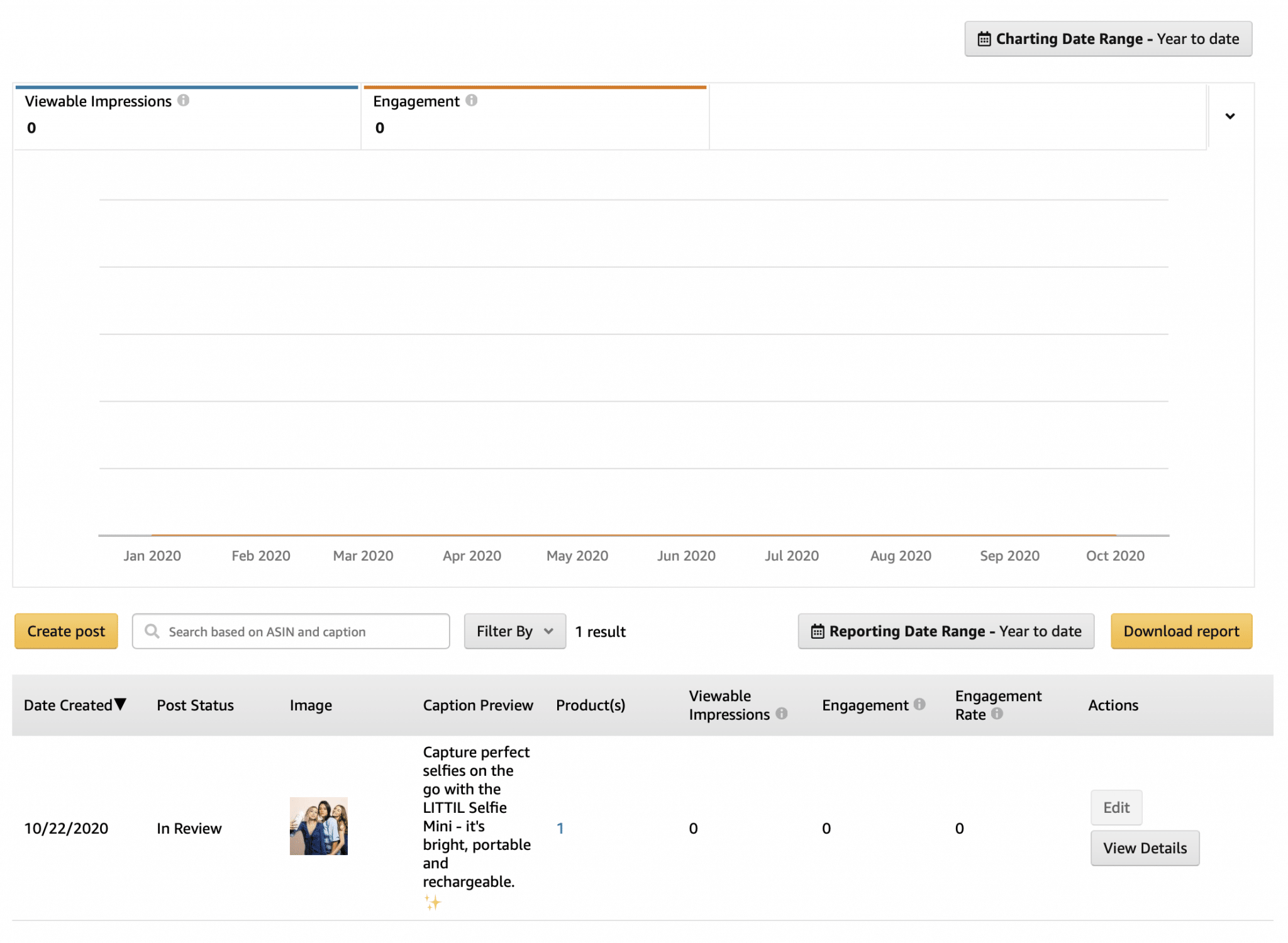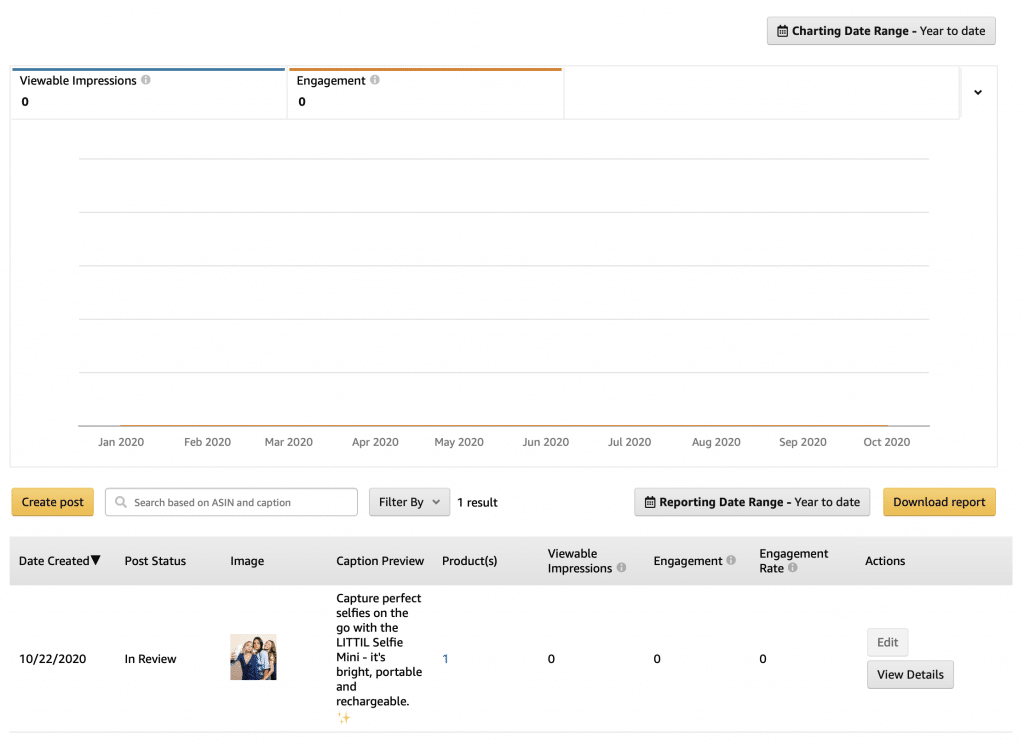 There you have it — the steps to creating an Amazon post. 
Amazon Post Recommendations
What makes an attention-grabbing, high-converting Amazon post? Great question. This is what Amazon recommends to keep in mind when creating your posts.
Tip 1: Feature product and value.
Rather than featuring a product with a lot of white space (left image), showcase the product in a lifestyle photo (right image). It's also helpful to place your product in a realistic setting or in a situation that shows how it's used.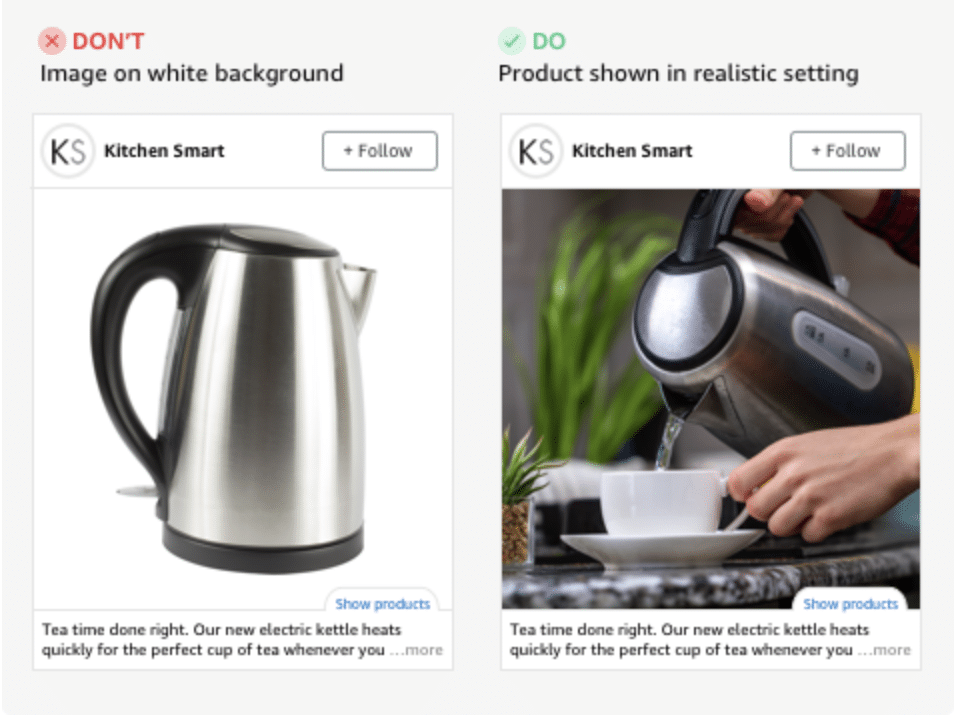 Tip 2: Use simple images. 
Users scroll through feeds very quickly, so you want to make sure they can easily understand the message your image conveys at first glance. Feature simple images. Make it too complicated, and it might take potential customers too long to try to decipher, and at which time, they might already have lost interest and moved on.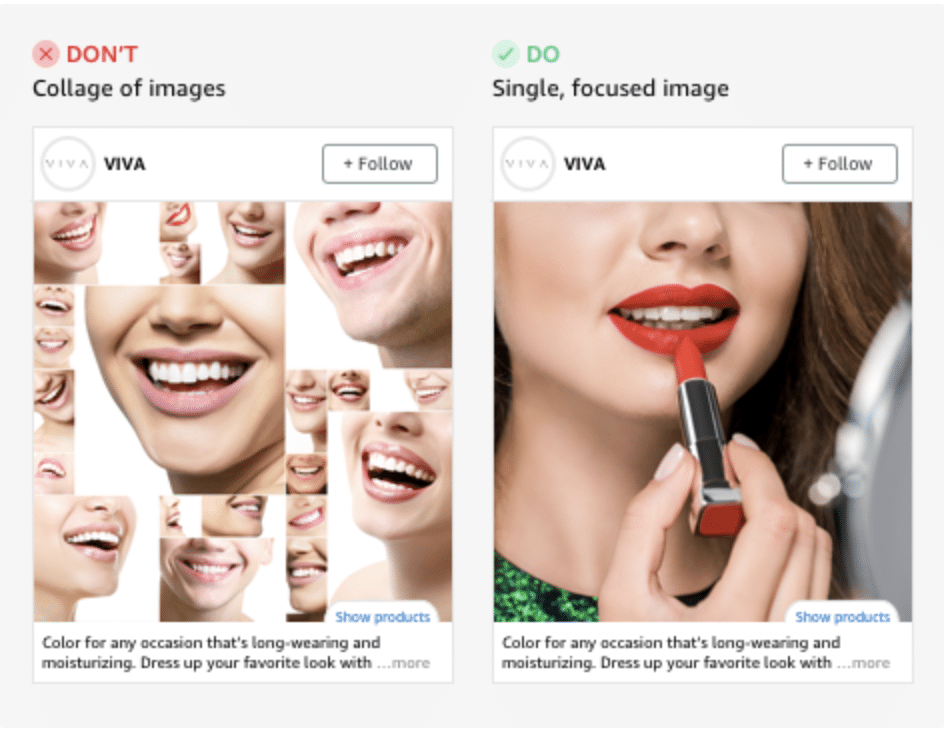 Tip 3: Don't feature too much text. 
You've heard this one before, especially if you're a Facebook advertiser: Don't include too much text. There's a reason. Adding too much text on the image distracts from the product. It also takes too much time to read and may even be too small to decipher. You want to catch attention as quickly as you can. If your message takes too long to understand, your customers will move on. Instead, make sure to choose an image that speaks for itself. After all, a picture is worth a thousand words.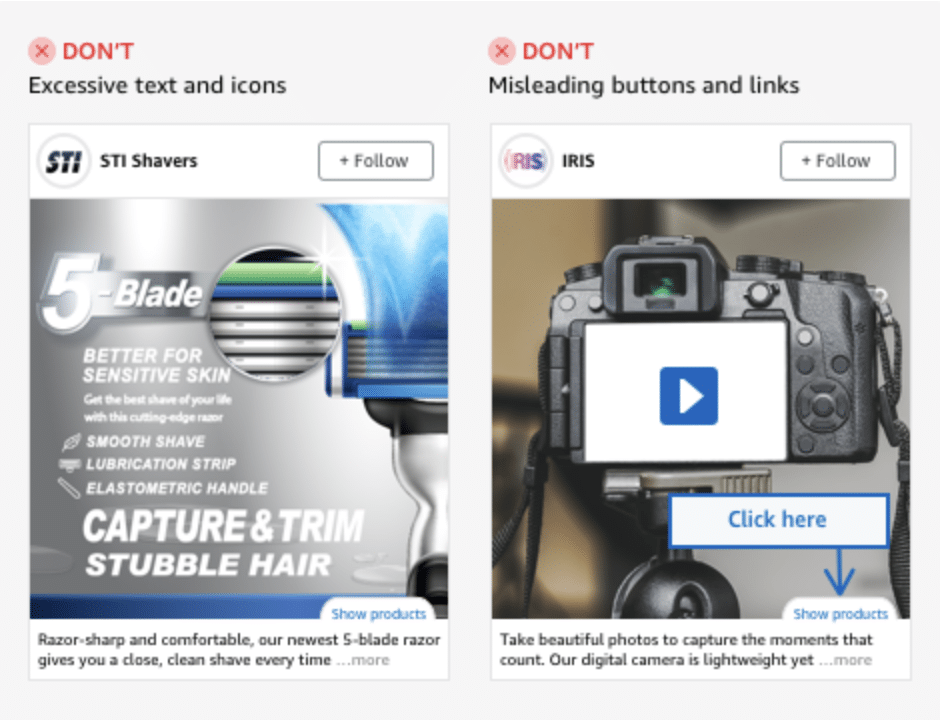 Tip 4:  Upload high-quality images. 
What makes a high-quality image? For one, it's not pixelated, stretched, or blurry. It's also cropped correctly so it fits perfectly on the screen; meaning, no images with extra space (left image). Appearance matters because it's a reflection of your brand credibility. It's easy to conclude that if your brand is careless enough to publish posts with low-quality images, then that brand is also likely to be careless enough to produce low-quality products.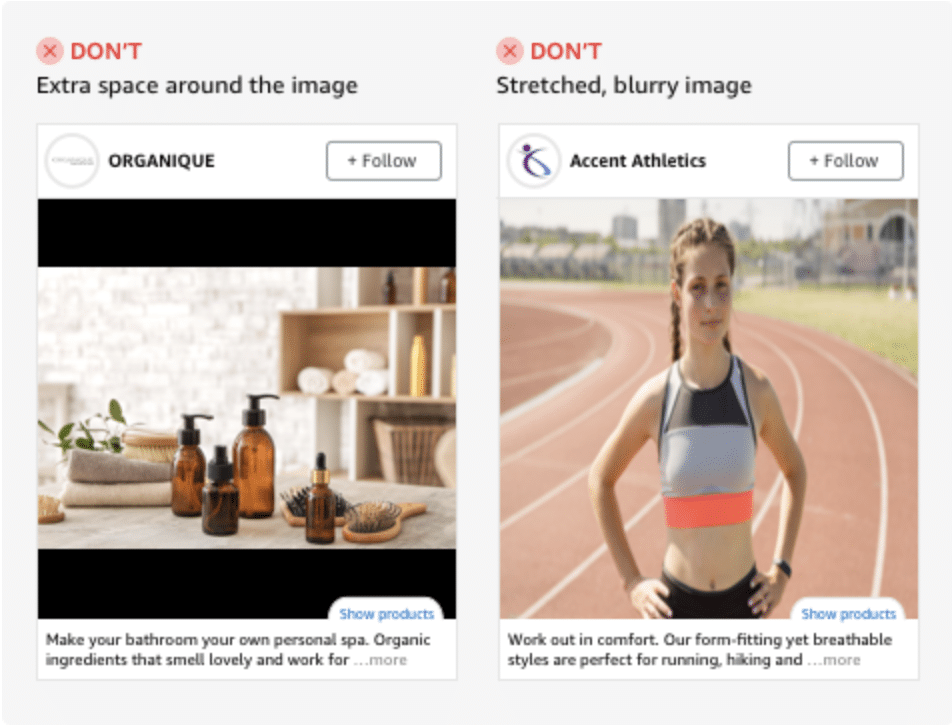 Tip 5: Tell a story.
Each post contains a caption, where you get the chance to talk about your brand or products. Use this space to tell a story. Talk about the aspects that makes your product unique. Talk about why customers should choose your brand. Tell them the benefits you can offer.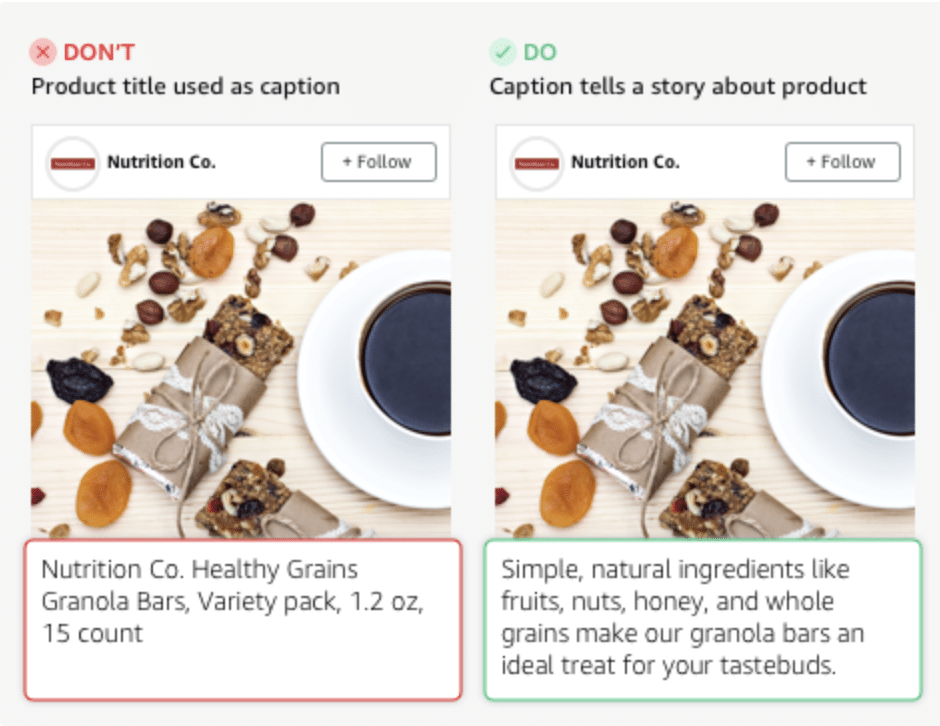 Amazon is testing a post feature that will bring brand and product awareness. Jump on this opportunity, and when you create your posts, make sure to keep Amazon's recommendations in mind to get the best results.
By Anne Felicitas