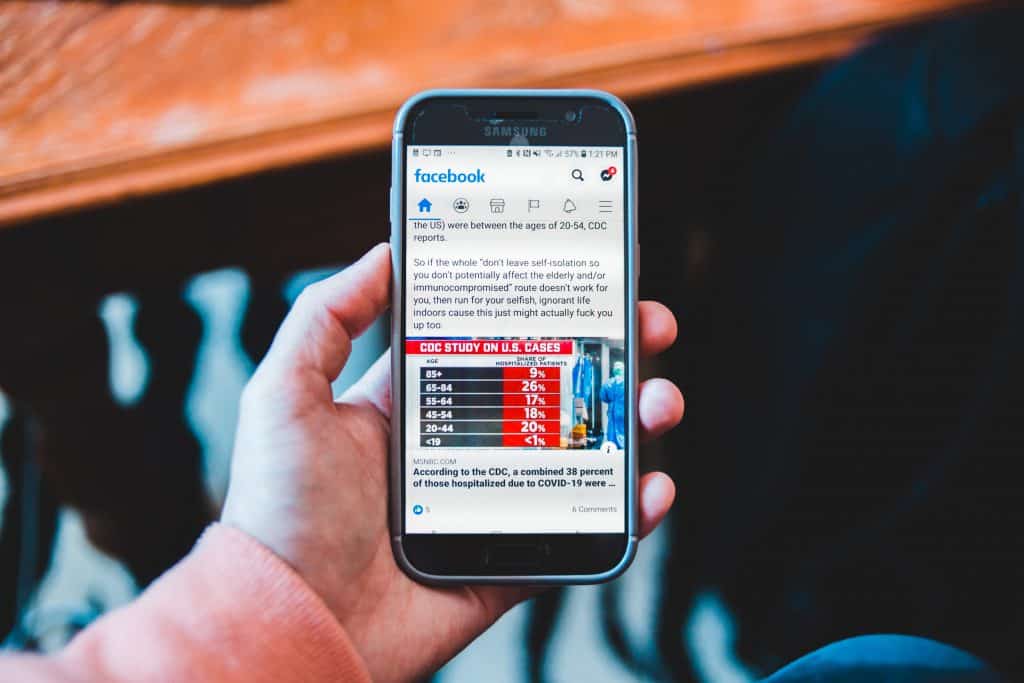 Since its original launch back in 2004, Facebook has grown into a social media giant with 2.6 billion active users worldwide. The company's mission statement is to "bring the world closer together," and indeed the platform connects people from all parts of the world, building a global community. Yet, what Facebook has also been doing all this time is bringing customers and businesses closer together, especially with the existence of any FB ads agency.
Your Facebook page is a powerful business tool that can help you drive results by connecting with customers and promoting products and offerings. Every effective Facebook strategy starts with creating an engaging post. 
In this article, you will discover 10 tips that will help you create engaging posts that improve your overall Facebook marketing efforts.
1. Always Include a Strong Call to Action
The first thing you should do before writing your post is identifying your objectives. What are you trying to achieve by writing a post? Are you trying to invite more users to your website, build awareness, or get more people to attend an event? 
Identifying and understanding your goals and objectives is important because it will help you create relevant call to actions (CTAs). For example, if you're posting an article, you can include a "check it out" call to action or "read now" call to action. If you're boosting your organic post, Facebook enables you to incorporate different types of CTA buttons. For example, if your post aims to promote an event, you can place a "Get Directions" button to help your audience find the location where the event takes place.
Additionally, CTAs enable your Facebook audience to engage with your content. This includes liking, sharing, commenting, and redirecting to your website.
2. Share Relevant Visuals
To reach your audience on Facebook, your posts must include strong visuals. In fact, studies show that Facebook posts with visuals gain more than double the engagement than regular text posts. Moreover, visuals are more likely to be remembered and shared by users.
Here are some tips that will help you choose the right visuals for your Facebook post:
All visuals must be relevant and high quality.
Use visuals illustrating how other customers use your products.
Include social proof (e.g. user-generated content).
Use visuals that illustrate the benefits of your products.
Make sure to format videos to fit Facebook's timeline.
3. Share Relevant Industry News
Facebook is the best platform for sharing top-of-funnel content, such as relevant industry news, articles, and updates. By sharing recent and relevant stories, you can gradually nurture prospective leads into paying customers.
Curate a post summarizing a relevant story from the news. Make sure to use reliable sources and include a citation by embedding a link. Encourage users to share their opinions on the topic in the comments section. This way, you'll keep your followers updated and engaged.
Here's a great example of how to share articles that are relevant to followers.
4. Share Behind-the-Scenes Content
Sharing behind-the-scenes content is a way to build transparency and help your Facebook audience trust you. The idea of showing how you create your products goes back to customers gravitating towards businesses that they feel like they know.
Capture the product development and manufacturing processes on camera and share the pictures with an engaging narrative describing the process. Alternatively, you can use Facebook posts to emphasize the benefits of your production. For example, you can share a picture of the manufacturing process and tell your audience about how you only use sustainable materials and why it's important.
Here's a great example shared by Facebook.
5. Feature Your Employees
Customers love looking behind the scenes of business production. Allow your Facebook followers to learn how your business operates by inviting them to meet your team members.
Introducing your employees in your posts is an amazing way to boost brand awareness and engagement. Also, it is a thoughtful investment in future sales because customers gravitate towards companies they feel like they know, and what better way to get to know your brand than by getting to know your team members?
There are multiple ways to feature employees on Facebook. If it is consistent with your brand's tone of voice, you can share a spontaneous picture of your team member with a funny caption. Also, you can use Facebook posts to introduce your new team members to your followers, like so:
Alternatively, you can give a shout out to different employees from time to time. For example, you can post a picture of your team members receiving awards. You can also create a post about the employee of the month. Either way, you will show appreciation to your team members while engaging your Facebook audience.
6. Encourage Communication
By sharing posts that encourage communication, you can stay in touch with your audience and boost engagement. There is no better way to inspire communication than asking an interesting question. A good question will prompt users to answer, kicking off an active comment thread. Here are some question ideas for you to get started:
What's your favorite [color/product/summer activity]?
How do you [complete this action]?
Why do you [prefer this brand/product]?
Do you agree with [a famous person's saying]?
Which product do you like better?
"You can ask questions to gather customer feedback," says Jared Williams, director of marketing at Essay Tigers. "For example, you can ask users to share their opinion on your recent marketing campaign or ask them what type of content they prefer better."
This example shared by Facebook illustrates how to ask a question that prompts communication.
7. Share Surveys, Polls, and Quizzes
Interactive content can drive substantial engagement, especially if it's aimed to gather opinion. That's why sharing surveys, polls, and quizzes on your Facebook page has the potential to boost engagement.
When developing your survey, poll, or quiz, focus on the topics that are relevant to your followers. Here's a great example by Ben & Jerry's. The company is known not only for its delicious ice cream but also for acting on social issues, such as climate change, racial injustice, LGBTQ rights, and voting accessibility.
8. Encourage User-Generated Content (UGC)
User-generated content (UGC) refers to any brand- or product-related content created and published by social media users. UGC is a free marketing tool that depends entirely on how users are willing to share their take on your brand with their followers. It is an effective strategy to boost user engagement on Facebook, build trust, and expand your brand's reach.
If you want to leverage UGC content in your Facebook posts, you first need to find a way to encourage and collect user-generated pieces. One way to do so is by running Facebook giveaways and contests.
9. Run Facebook Contests
To host a Facebook contest, the first thing you should do is create a post describing the rules, entering requirements, deadlines, and the prize. For example, you can ask participants to share a picture of your product in an interesting place with a branded hashtag. Then, you will need to choose the winner and award them with the prize. Running such a contest is a great way to collect pictures created by users (social proof) that you can later share in your posts.
Before running any contests on Facebook, make sure to read Facebook's Pages, Groups, and Events Policies. There is a dedicated section that points out the rules of running contests and giveaways on Facebook.
Here's a great contest example by Absolut:
10. Employ Cause Marketing
Consumers are increasingly expecting brands to speak out and act on social issues. In fact, 72 percent of Americans say they feel it's more important than ever that the brands they buy from reflect their values.
Facebook is a great platform for emphasizing your brand's social mission and responsibility. Curate posts that explain the importance of social issues you're addressing. Share relevant visuals to make the post even more compelling.
Final Thoughts
Following these tips will help you create engaging Facebook posts with a good mix of content types. Now, as you know how to write a killer Facebook post, the final thing you should do is keep an eye on performance. Use Facebook's Page Insights to understand which elements of your marketing campaign resonate best with your audience. Knowing what works well and what needs improvement is essential for any effective Facebook campaign.