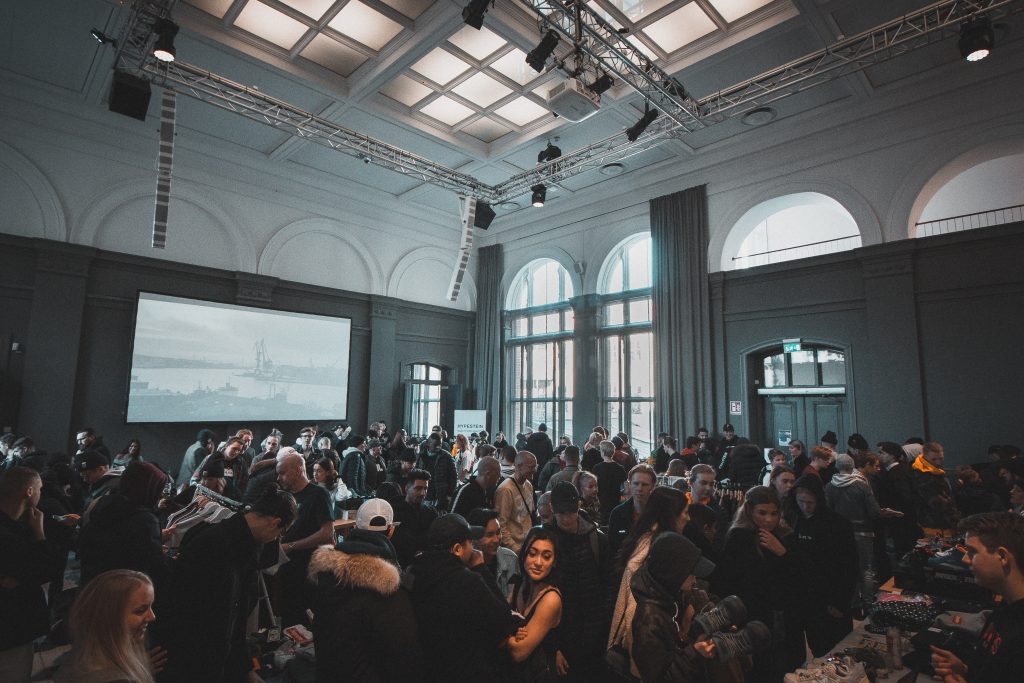 Events are a core part of marketing for businesses across industries. Get your audience to meet you or tour your space, and you are much closer to converting them into loyal customers or clients. In fact, it is so vital, that some may look for Facebook ads service help just to promote a single event.
Facebook is a digital marketing powerhouse. Its 2.4 billion monthly active users are looking not only for content from their family and friends, but also for relevant things to do. It seems only natural, then, to leverage this platform for better event attendance and success.
Done right, the two can be a great match, but it does require some work. Using these four steps, you can promote your event on Facebook and increase attendance.
1. Create a Great Facebook Event
Facebook's dedicated event page tool should be a natural first step. More than 650 million users actively use this feature. Your Facebook event becomes, in essence, the hub page for anyone on the social network interested in learning more or attending. Creating the event takes a few basic steps:
Step 1: Navigate to your Facebook page, click the three dots above the box to update your status, then select "create event."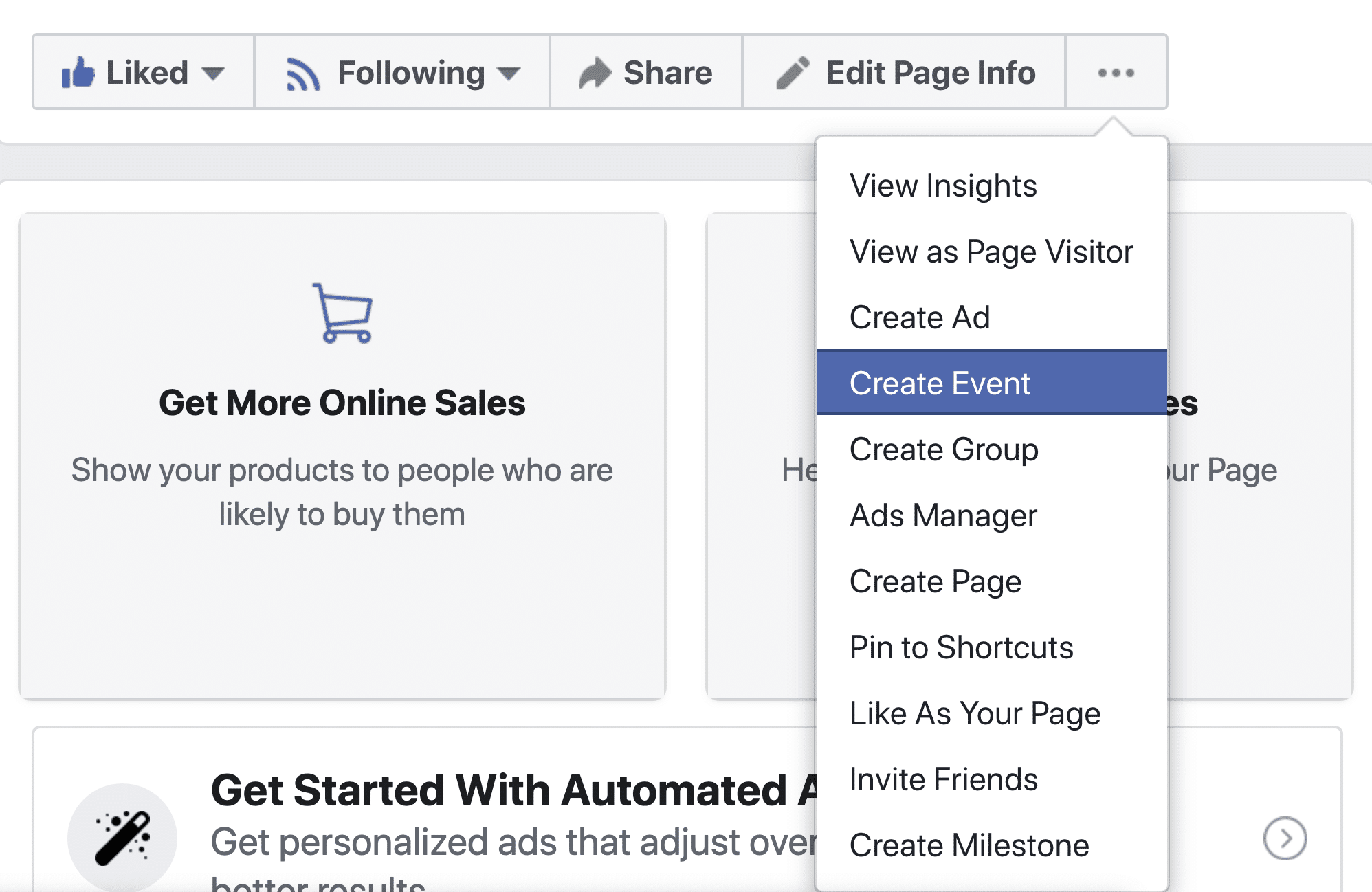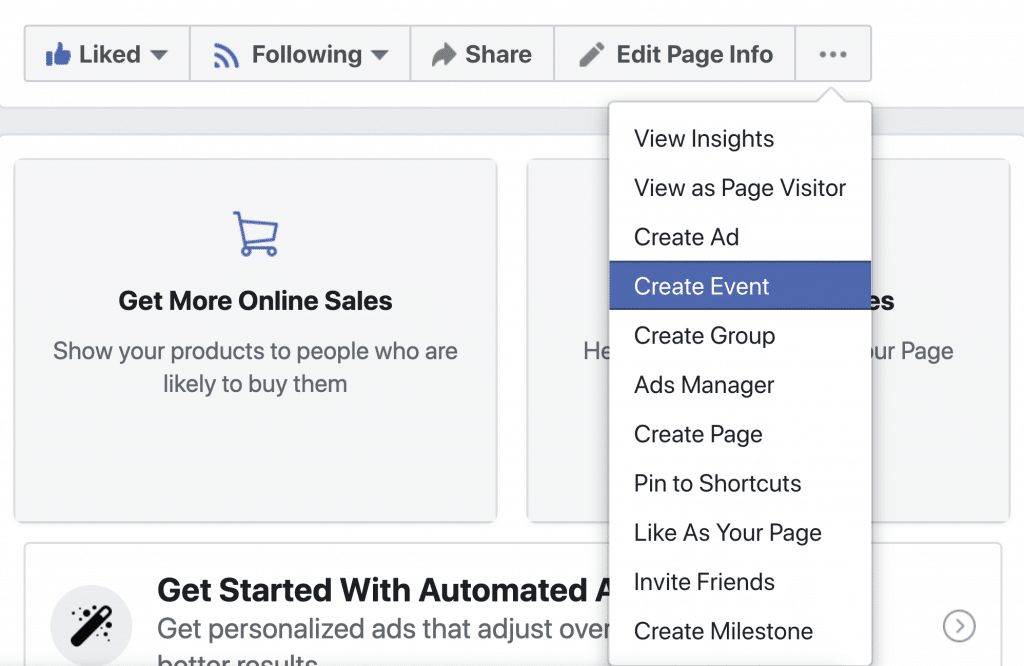 Step 2: Add a photo, making sure it fits the 1920 x 1080 pixel size. Add your event's name, date, location, and category. Include co-hosts, schedule details, and admission information.
Pay special attention to the name and description of the event. It should be short, memorable, and accurate.
Step 3: Click "Publish" to take your event live.
As soon as you publish your event, it will appear on your Facebook business page.
2. Boost Your Facebook Event to Increase Awareness
Creating your event on Facebook is the important first step. If you stop there, though, you likely won't reach a large audience. After all, 47 million events were created in 2018 alone. Knowing how you can stand out from that noise is vital, and that starts with boosting your event.
The average post on Facebook only reaches approximately 6.5% of your followers. Boosting your event allows you to reach a greater portion of that audience by bypassing the News Feed algorithm with a little bit of budget. Again, the process is simple:
Step 1: Navigate to your event page and click on "Boost Event."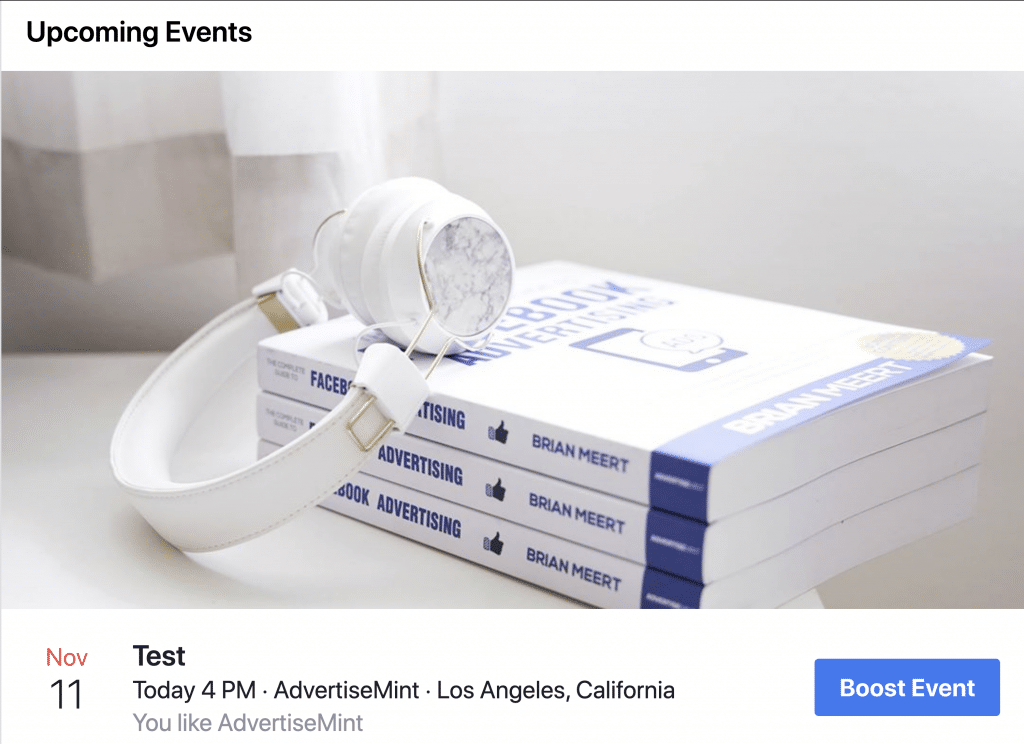 Step 2: Choose "reach more people" or "increase ticket sales" as your objective. This will determine where audiences go after they click on the boosted post.
Step 3: Select your target audience, either people who already follow your page or external users based on interests, demographics, and location.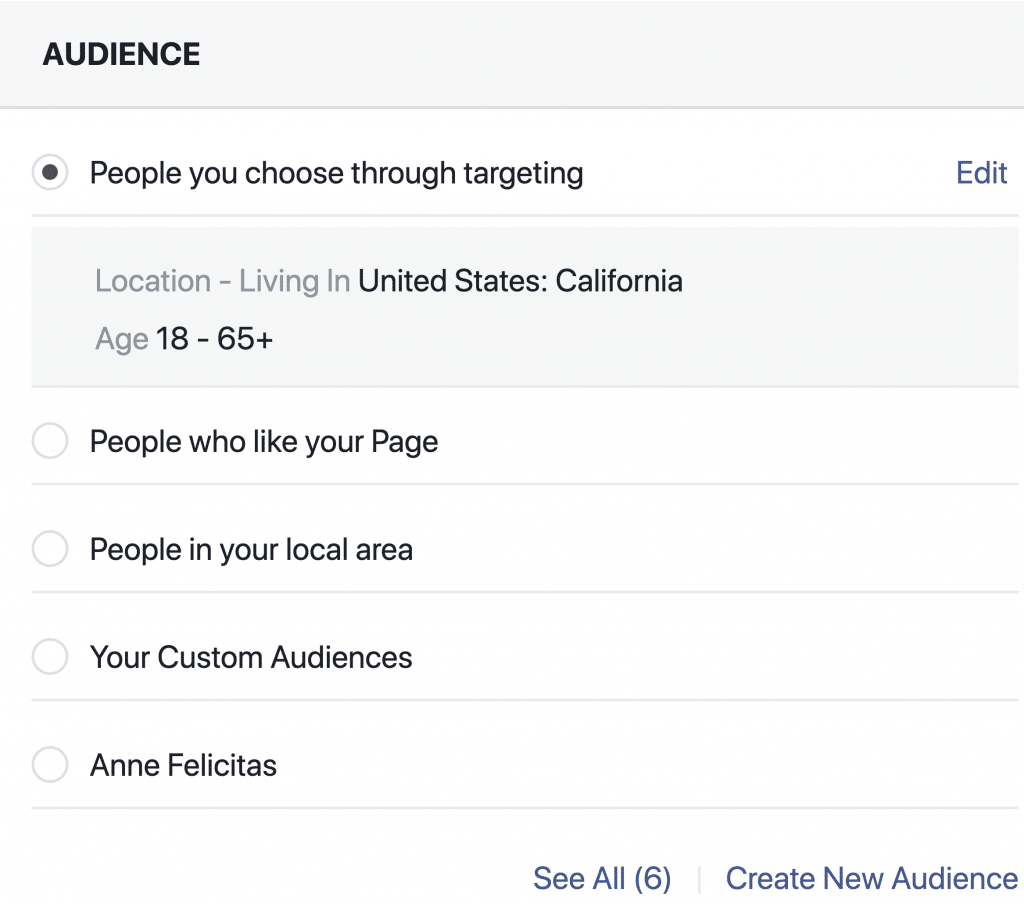 Step 4: Choose the amount you want to spend and the length of time for the boosted post to be active. Turn on your Facebook Pixel.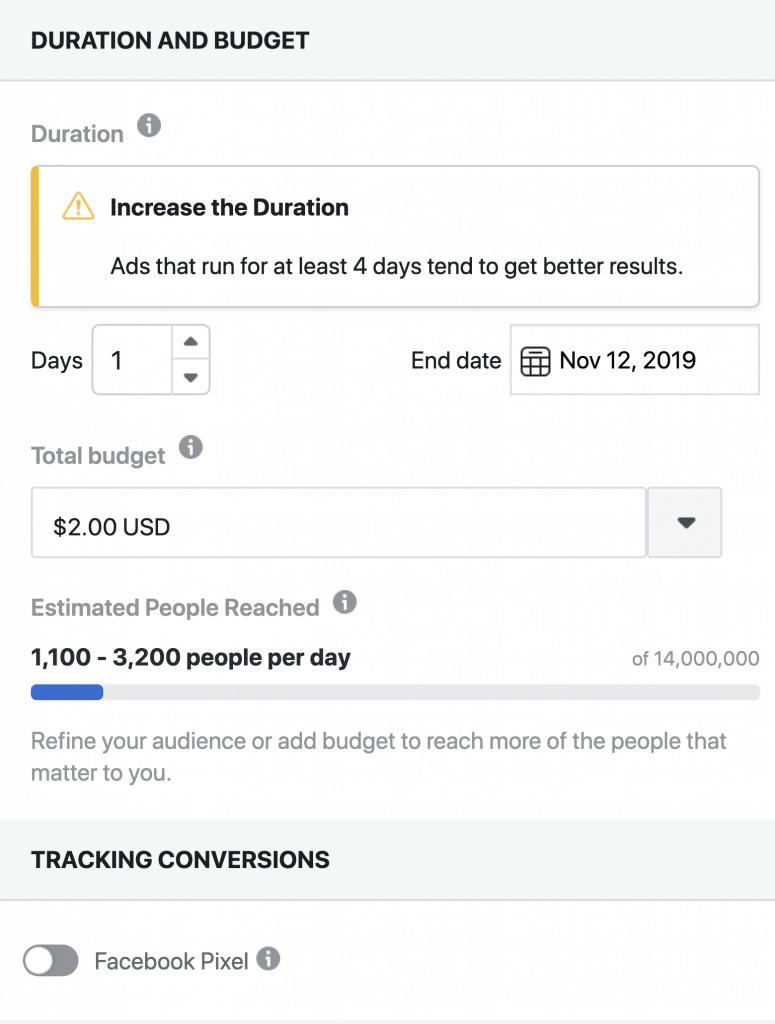 Step 5: Click on the blue "Boost" button. Facebook will run it as soon as it's been approved.
3. Create Facebook Event Ads to Optimize Your Reach
Boosting events is great if you want to increase awareness on a limited budget. If your event is truly mission-critical, however, you must go deeper. You can create Facebook Event Ads that are more comprehensive and can spread the word further.
Step 1: Go to Ads Manager. Choose the "engagement" objective and choose to optimize for event responses, page likes, or post engagement.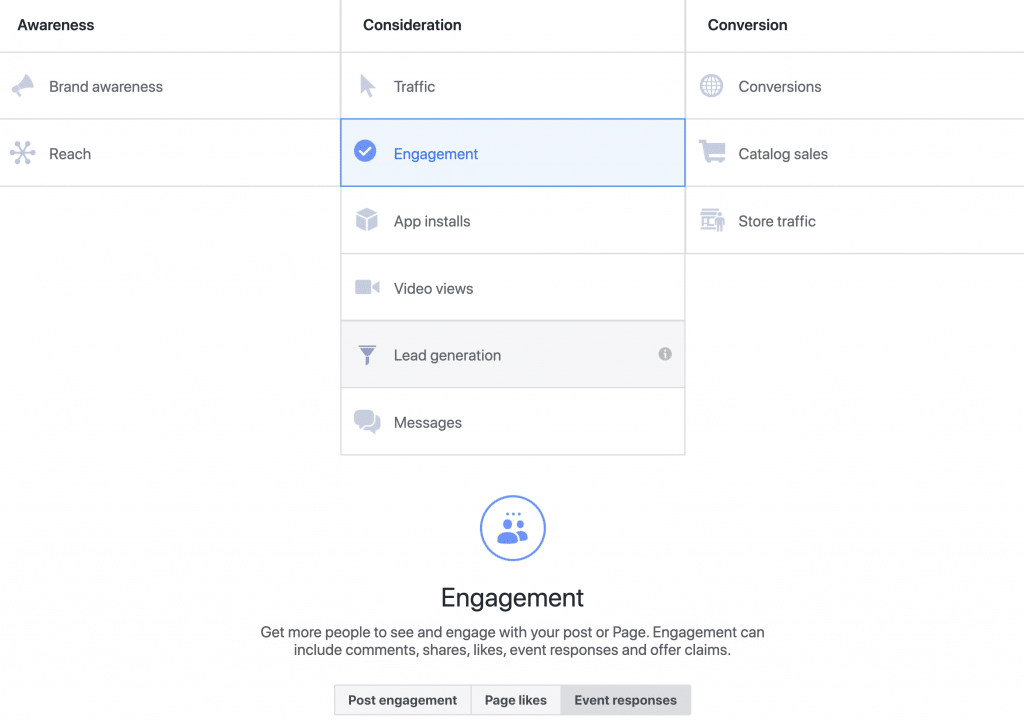 Step 3: Select your target audience, either people who already follow your page or external users based on interests, demographics, and location.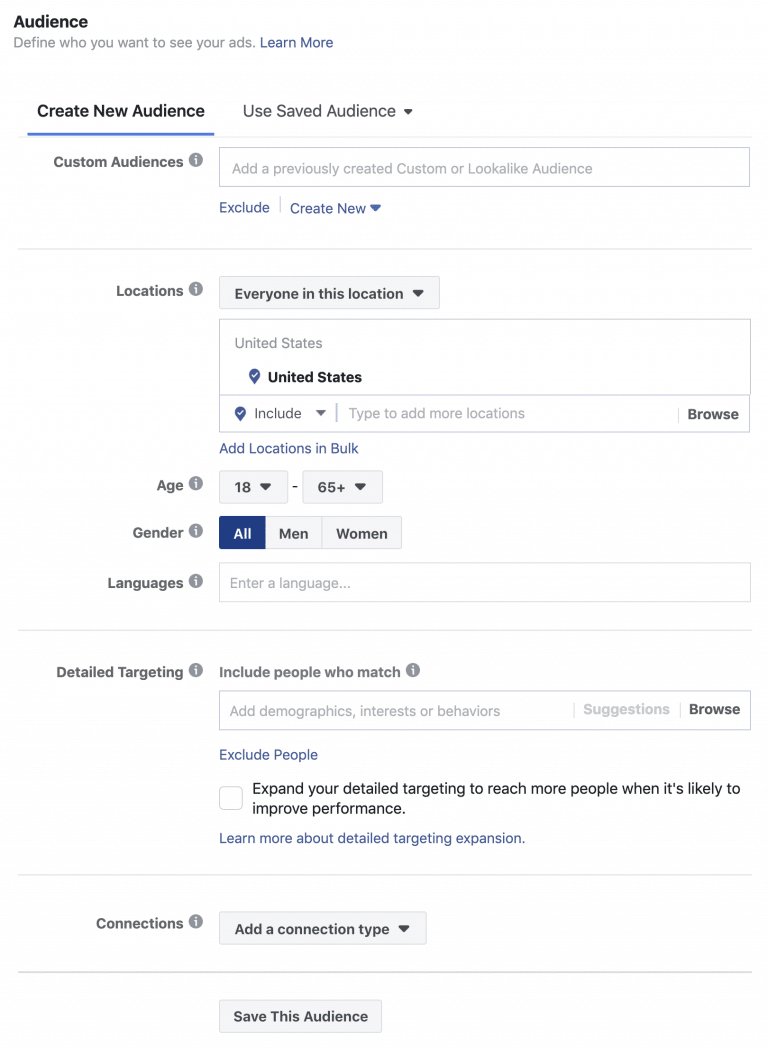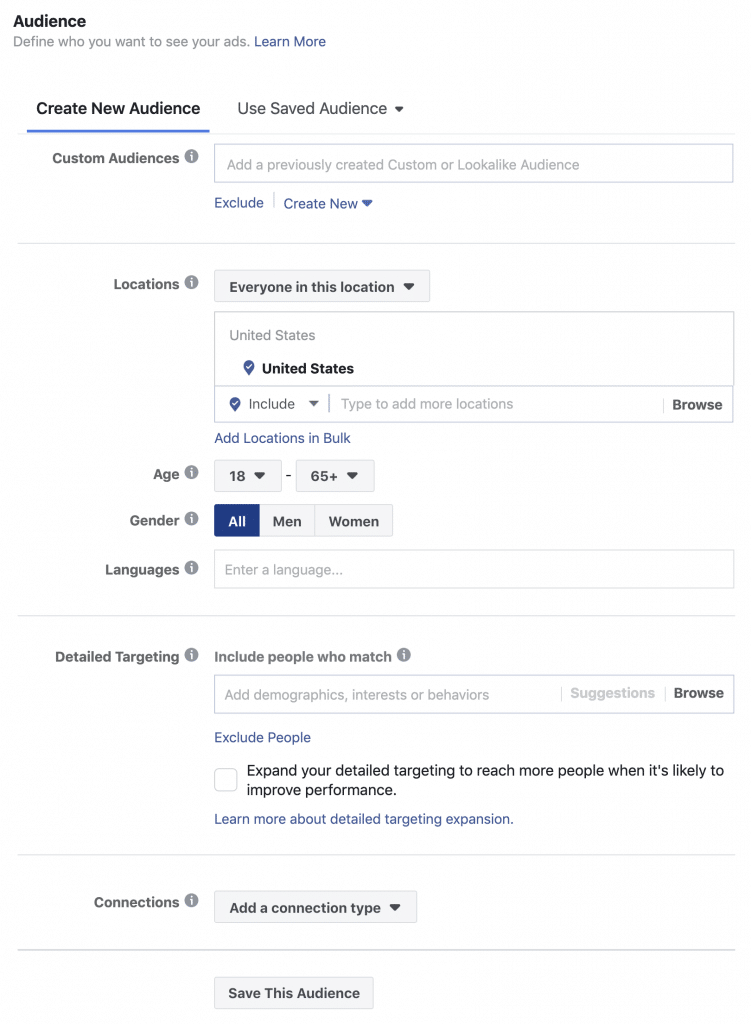 Step 4: Choose your placements.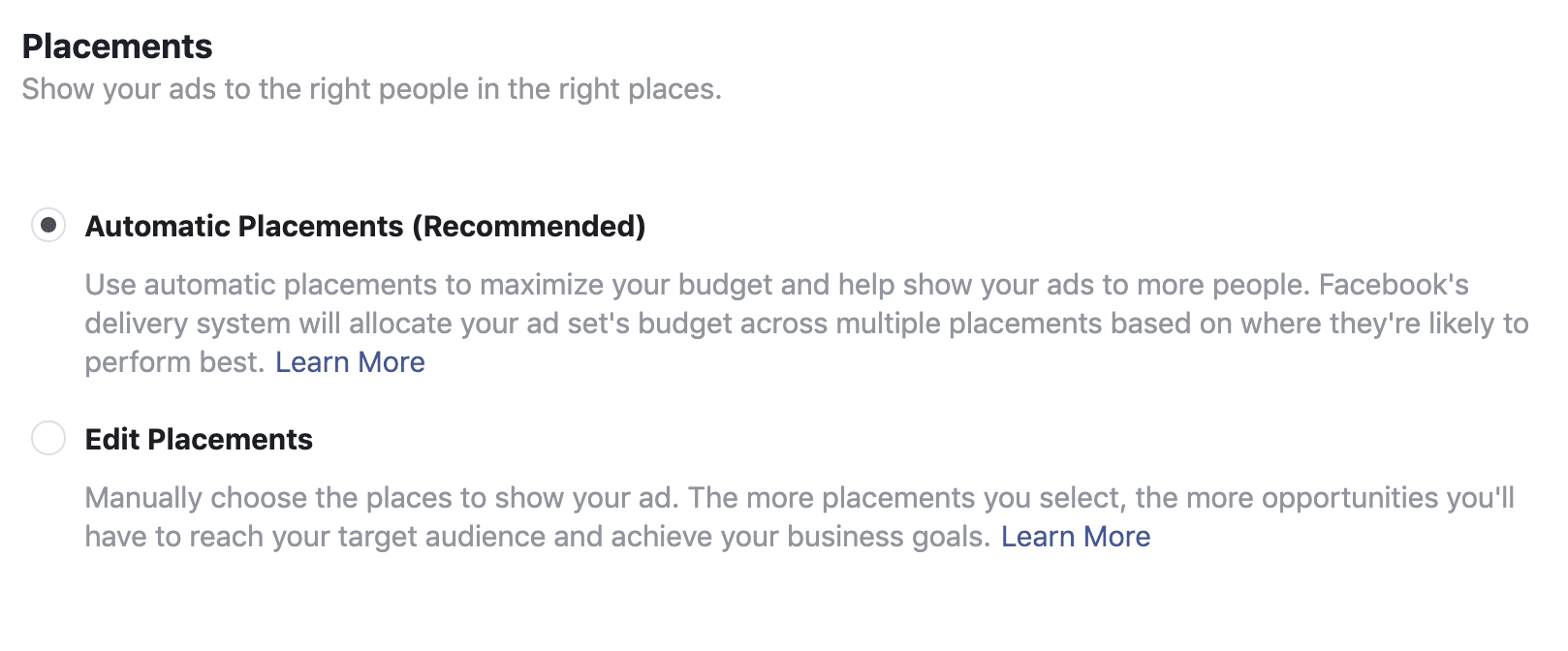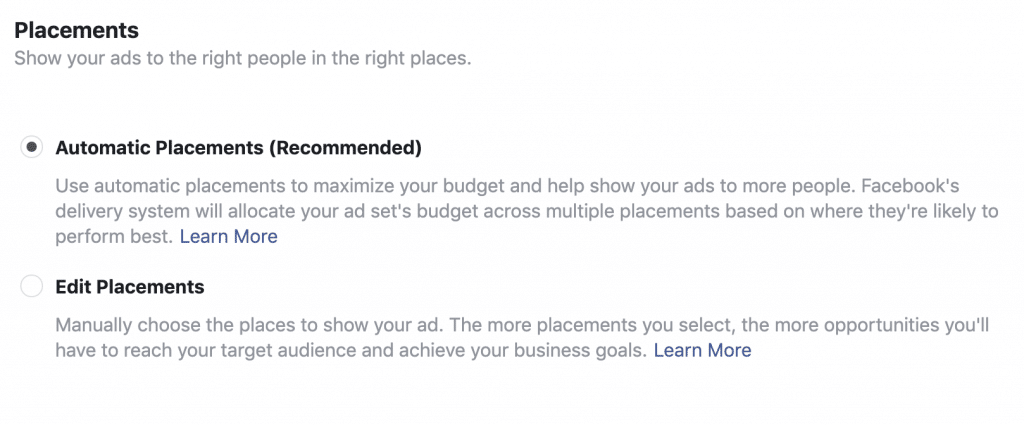 Step 5: Choose the amount you want to spend and the length of time for the boosted post to be active.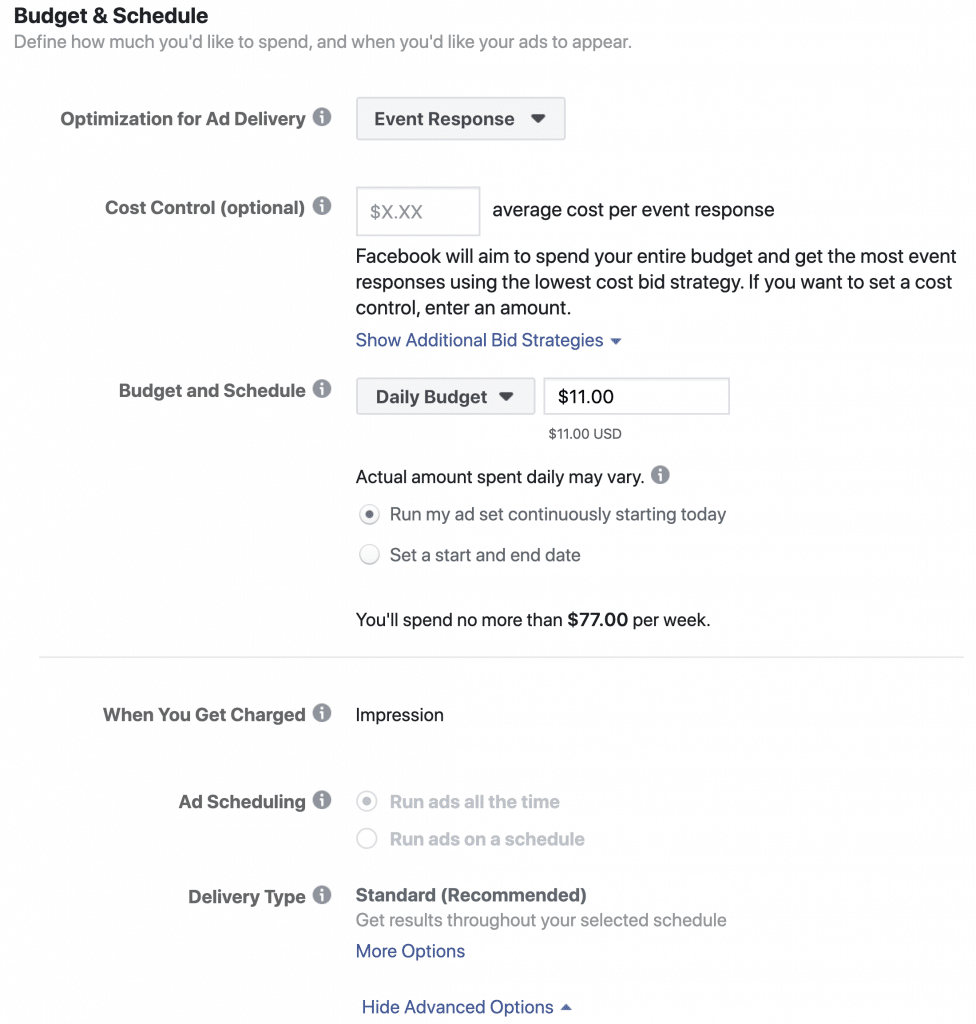 Step 6: Include the ad's page identity, format, media, event, and pixel tracking.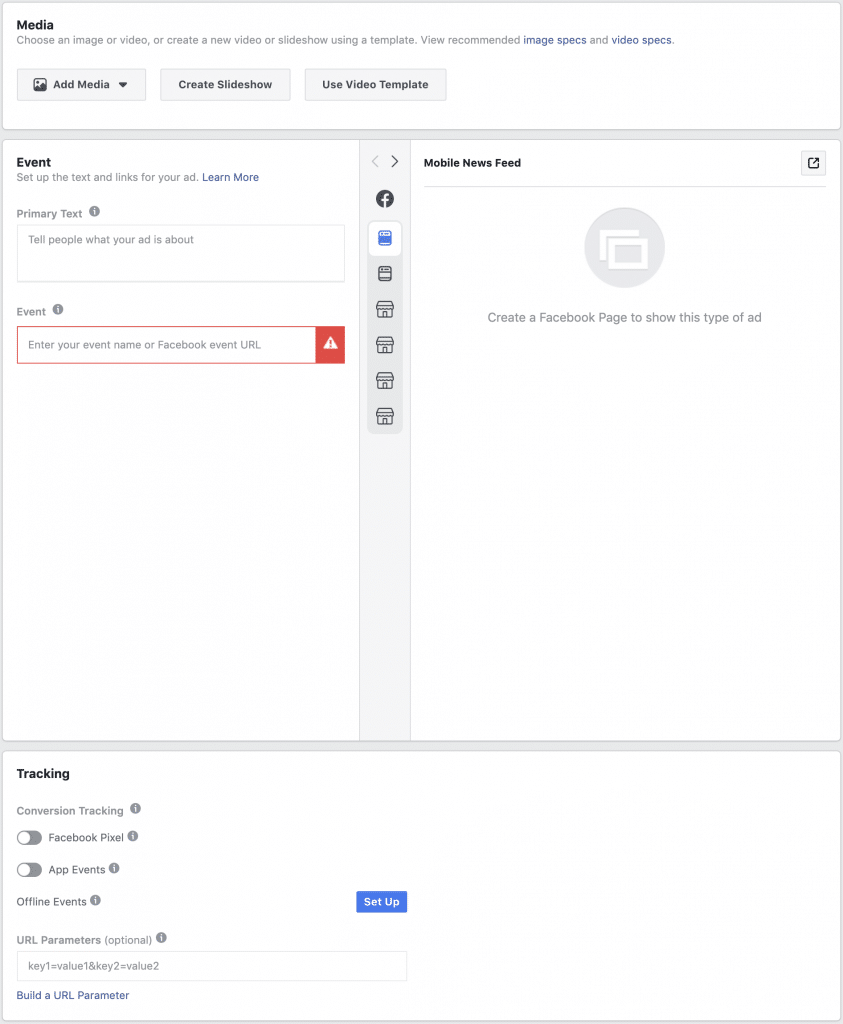 Step 7: Submit ad. Facebook will run it as soon as it has been approved.
4. Turn Reach and Event Awareness into Attendance
Through these steps, you can begin to build awareness and interest in your event. Of course, that matters little if you cannot convert that interest into ticket sales or attendance. To accomplish that feat, you will need a more nuanced content strategy.
The above-mentioned ticket-selling objective is one relevant tactic. If your ads lead directly to a page where you sell tickets, you can prompt your audience to commit and increase their likelihood of attendance. Of course, that only works if the attendance requires paid tickets.
More likely, you will gain attendance through a detailed content strategy in the Event page itself. When members of your target audience say they will or are considering attending, they will become followers of the page. Now, every post you make on the page prompts a notification in their Facebook feeds. Leverage that feature by building pre-event content specifically designed to continue driving interest. Sharing the schedule in pieces or adding information about a giveaway may result compel users to transition from "considering" to "attending."
Another potential tactic is to create an incentive to attend. For example, if the event in question is paid, the first attendees in the door may receive a prize or a discounted ticket. Make sure your Facebook audience knows about these efforts to build buzz and encourage conversion.
Using Facebook as a Conduit for Better Event Marketing
For prospective and current customers alike, events continue to be a core piece of the marketing puzzle. Through both basic functionalities and more in-depth event ads, Facebook has recognized that fact and has built a comprehensive suite of tools for businesses to leverage.
These tools can be relevant whether or not you have a significant budget. Either way, promoting your event on Facebook might be the missing ingredient to better awareness, interest, and attendance. Do it right, and it's another way in which the platform can play an active part in your business growth.