Facebook advertising offers a variety of unique ways to communicate with your audience. It even allows you to start conversations that open to other Facebook-owned platforms, such as WhatsApp.
WhatsApp is a popular messaging app with over 2 billion active users worldwide. This makes it a great platform for businesses to reach new customers and connect with existing ones. WhatsApp is a text, voice, and video messaging app and this past October, Facebook introduced ads that users can click to open a chat with your business in WhatsApp. These ads include a call-to-action button at the bottom right of your ad creative that users can select to open WhatsApp if they prefer to communicate with your business that way. This allows you to target your ads to people who are interested in your products or services and then connect with them directly on WhatsApp.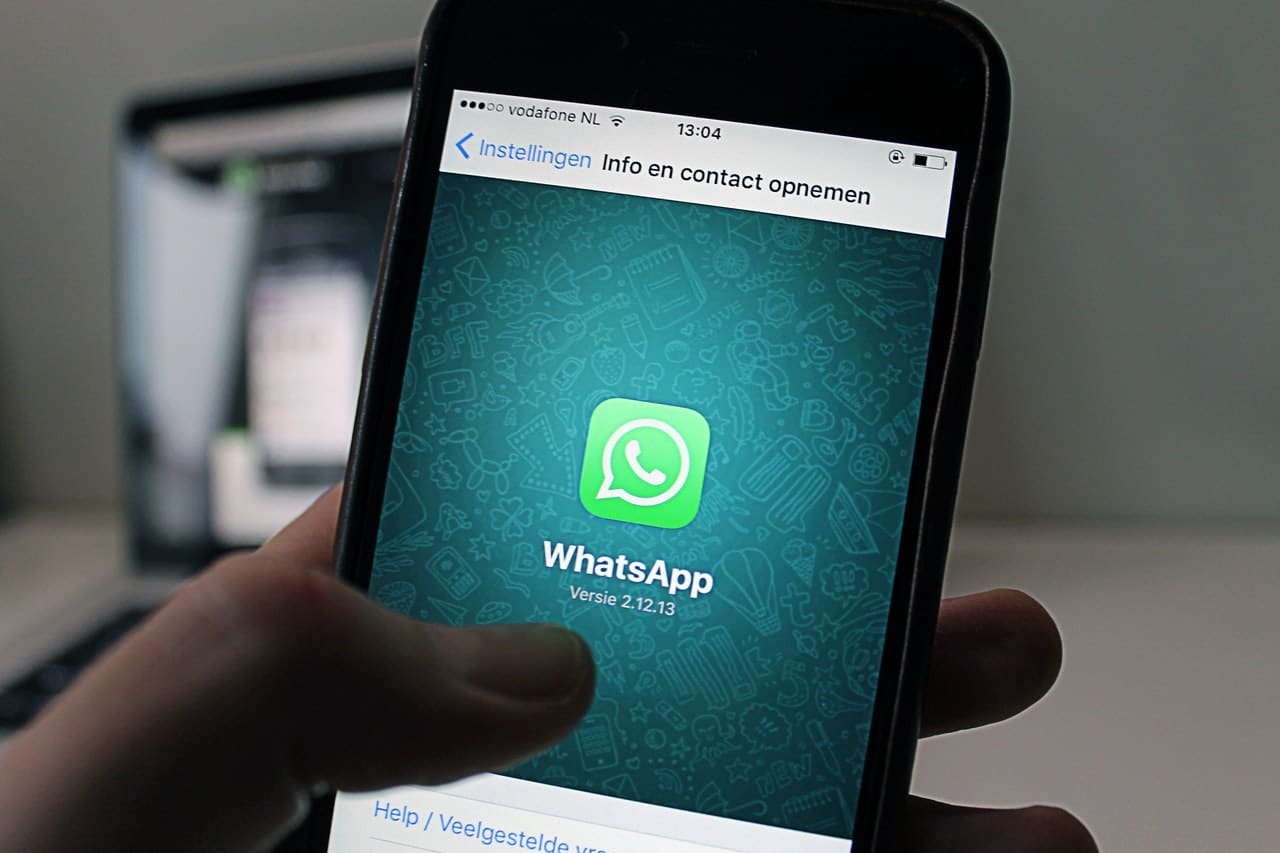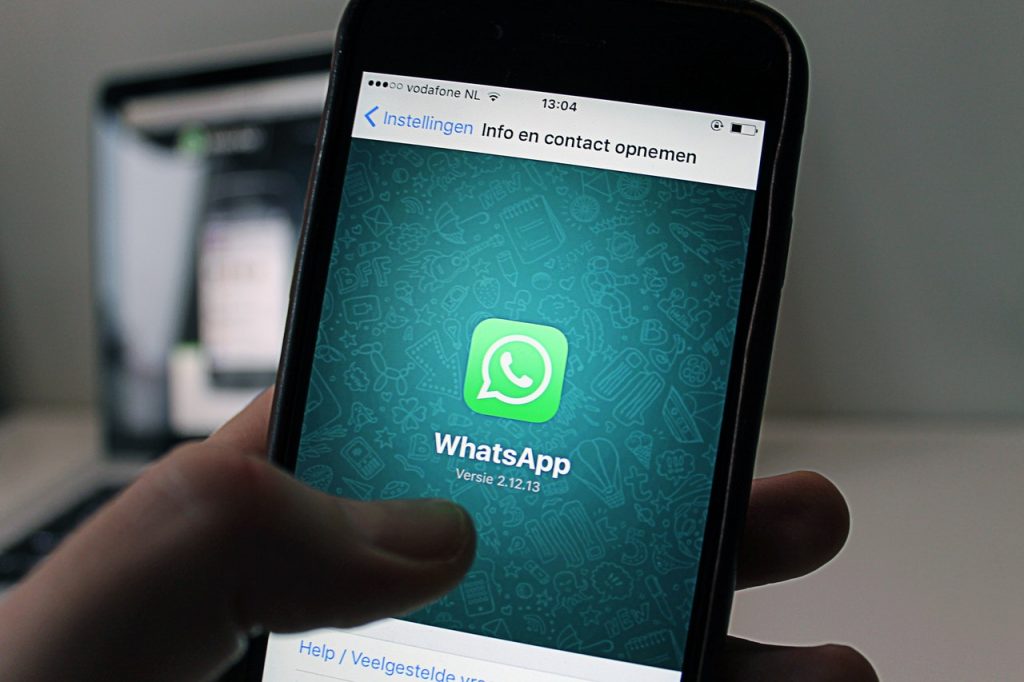 Step 1: Setting up a WhatsApp Business Account
Before you can create a Facebook ad with a WhatsApp call to action, you must first download WhatsApp Business for Android and
Before you can create Facebook ads that direct to WhatsApp, you need to set up a WhatsApp Business account. If you already have a WhatsApp Business account, you can skip this step. If not, download the WhatsApp Business app from the app store, and follow the setup instructions. Ensure you provide accurate business information, including your business name, contact details, and a compelling profile picture.
Step 2: Connecting Your WhatsApp Business Account with Business Manager
To correctly run ads on Facebook for WhatsApp, you will need to connect your WhatsApp business account with your Meta Business manager account and your Facebook page. In order for this to work, you must be a Facebook page admin.
Begin by logging into Business Manager and selecting WhatsApp. Click Add WhatsApp account.

Enter the Phone number associated with your Whats App number.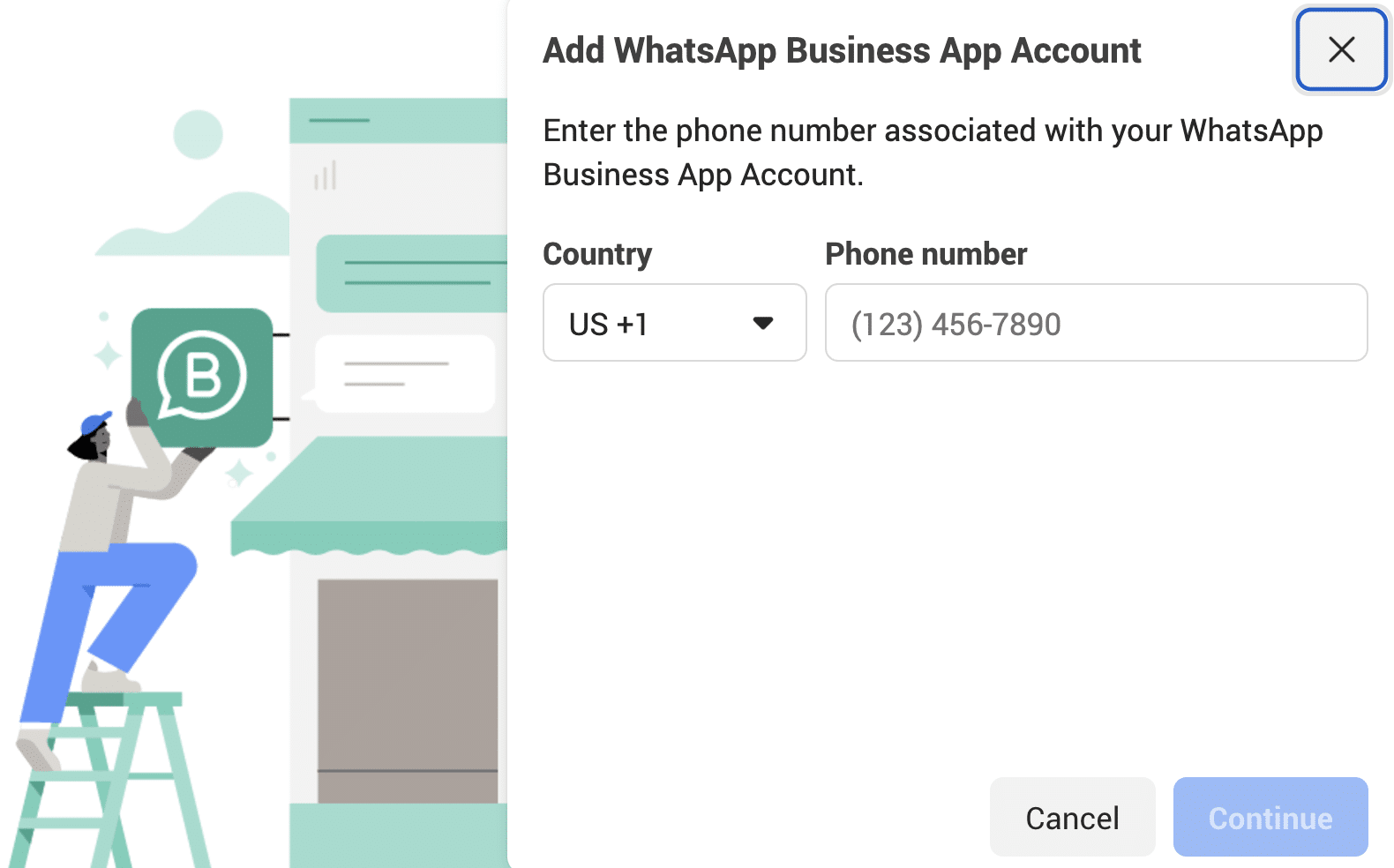 Hit continue and this will connect your WhatsApp Business Account with your Meta Businesss Manager account.
Step 3: Creating a WhatsApp Link
To create a direct link from your Facebook ads to WhatsApp, you'll need to generate a WhatsApp link. This link will automatically open a chat with your business when users click on it. Several online tools are available that can help you create a WhatsApp link. Typically, you'll need to enter your phone number, along with the country code, and the tool will generate a unique link for you. Save this link for later use in your Facebook ad creation process. You will need to add your WhatsApp link to the ad. In the ad creation process, you'll have the option to add a "Website URL" or "Call to Action" button. Instead of using a regular website URL, paste your WhatsApp link here. When users click on the button or link, it will redirect them to WhatsApp, opening a chat with your business.
Step 4: Open Ads Manager and Navigate to Ads Creation
Open Ads Manager and navigate to Ads Creation.

Choose your objective. Currently, the WhatsApp call-to-action is only available for the messages, traffic, and conversions objectives.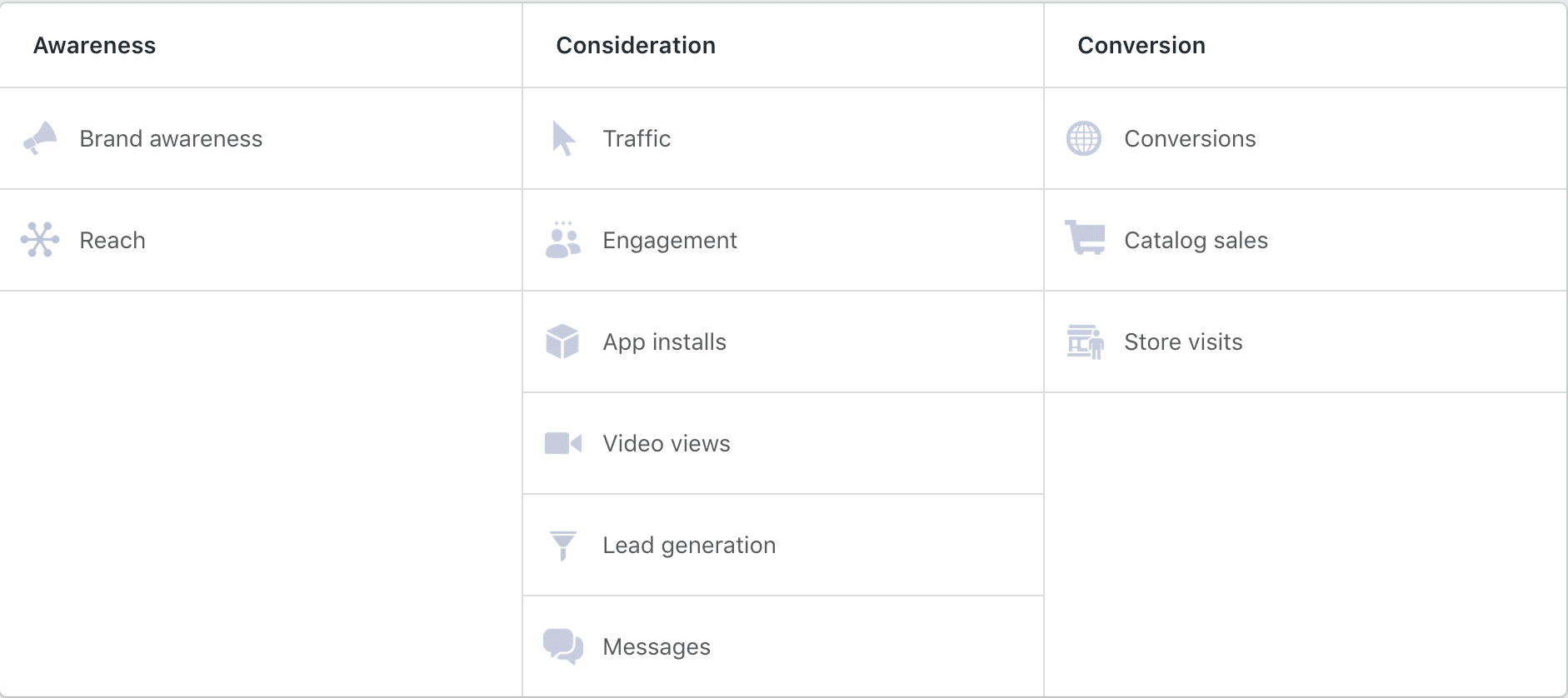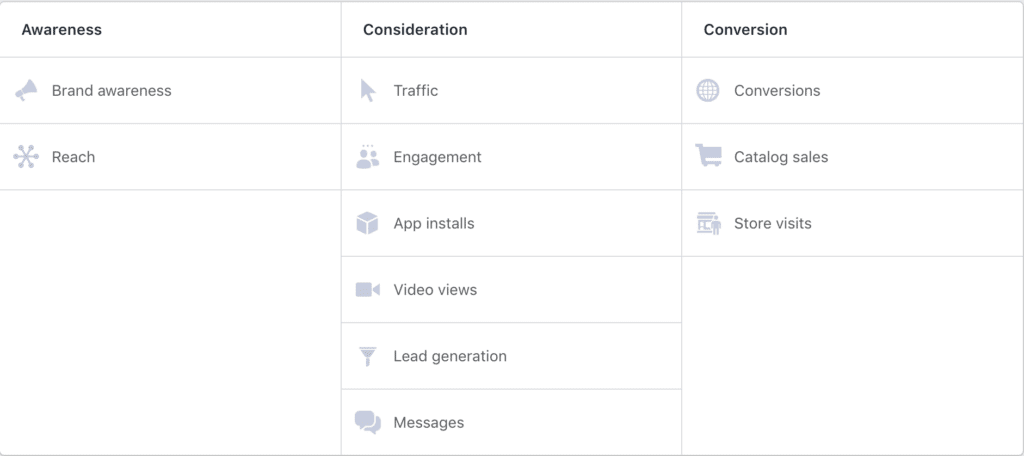 Select WhatsApp in the "Message Destination" section.


Effective ad targeting is vital for driving relevant traffic to your WhatsApp. Utilize Facebook's detailed targeting options to reach your ideal audience based on demographics, interests, behaviors, and location. Narrow down your audience to ensure that your ad reaches those who are more likely to engage with your business on WhatsApp. Please note that you cannot target users under 18 years old.
Choose the images, text, and headline for your ad in "Ad Setup." Your ad should be clear and concise, and it should tell people what you want them to do. You can use text, images, and videos in your ad. Review your campaign and then click "Confirm."
Now you can easily reach an audience who prefer chatting through WhatsApp, creating a seamless customer experience with your business.
Once your ad is published, it will start showing to people who are interested in your products or services. When someone clicks on your ad, they will be taken to a WhatsApp chat with your business. You can then use WhatsApp to communicate with them and answer any questions they may have.
Here are some additional tips for creating Facebook ads that direct to WhatsApp:
Use clear and concise ad copy. People should be able to understand what you're offering and why they should care in just a few seconds.
Use high-quality images and videos. Visuals can help to capture attention and make your ad more engaging.
Target your ad to the right audience. Make sure you're targeting people who are likely to be interested in your products or services.
Use a strong call to action. Tell people what you want them to do, such as "Send me a message on WhatsApp" or "Book a consultation."
Track your results. Use Facebook Ads Manager to track the performance of your ads and see how many people are clicking on the WhatsApp call to action button.
Integrating WhatsApp into your Facebook advertising strategy opens up exciting possibilities for engaging directly with your target audience. By creating ads that lead users to WhatsApp, you can build stronger customer relationships, offer personalized support, and drive conversions like never before. Remember to set up a WhatsApp Business account, create a WhatsApp link, design compelling Facebook ads, and monitor your campaign's performance regularly. With these steps, you can harness the power of Facebook and WhatsApp to enhance your business's online presence and foster meaningful connections with your customers.