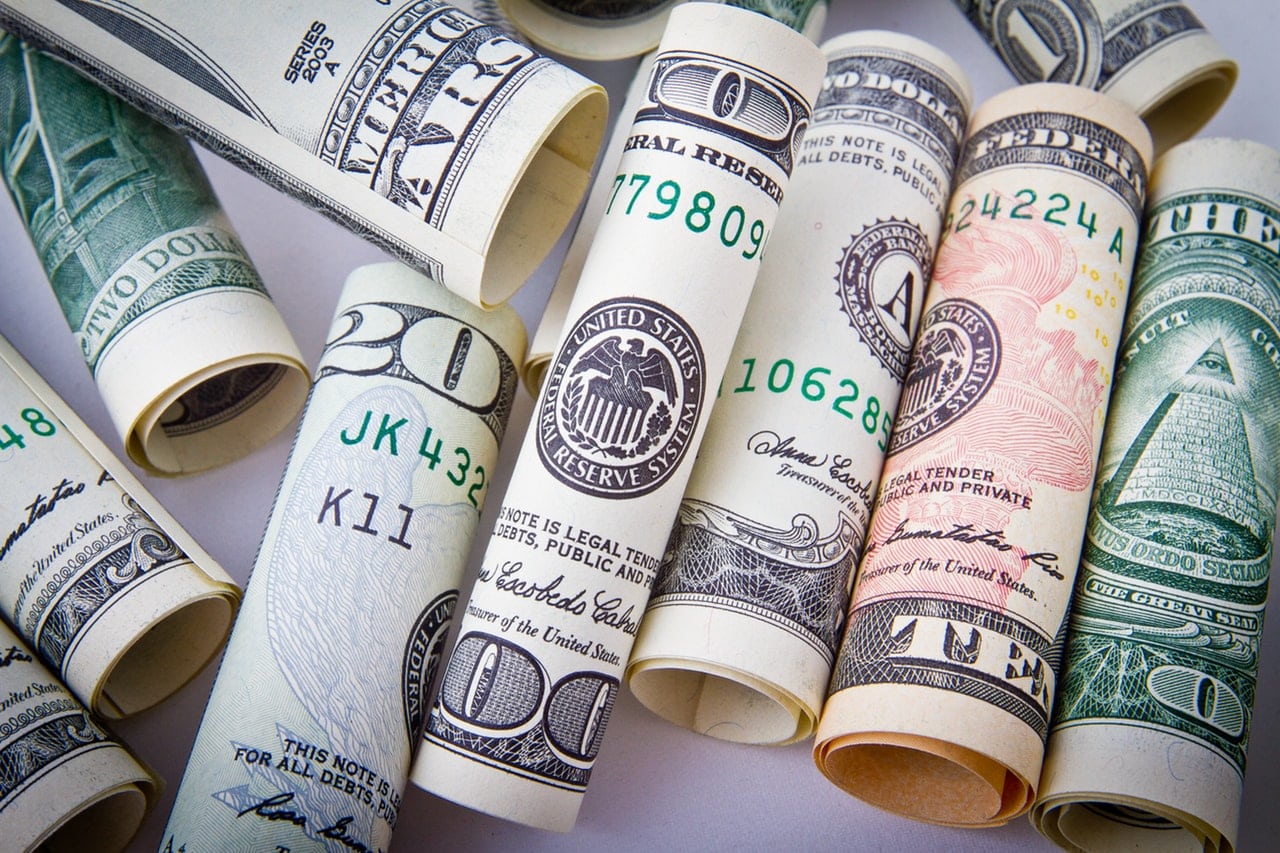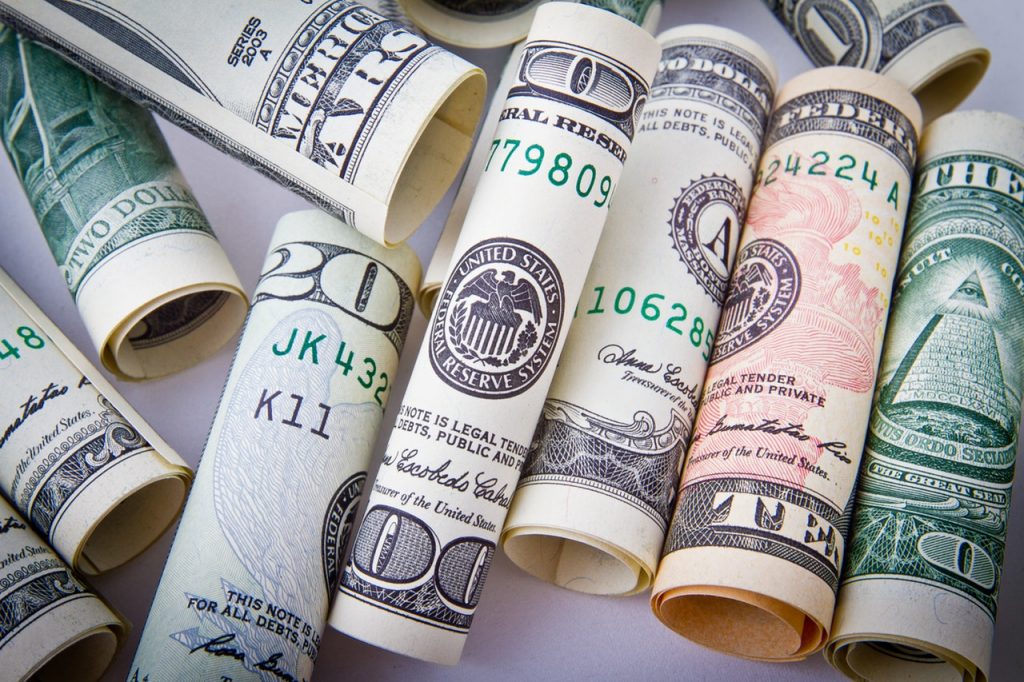 If you have a Business Manager account, and you are the administrator for your Audience Network apps in Facebook for Developers, you will need to upgrade to Monetization Manager. The Audience Network tab will be replaced by Monetization Manager on March 1, so the sooner you make the switch, the easier and less disruptive the process will be. Monetization Manager will be the new designated way for you to track and manage your monetization in Audience Network.
What is a Monetization Manager?
Monetization Manager is a robust tool offered by Facebook that enables creators, influencers, and businesses to monetize their digital content effectively. It serves as a centralized platform where users can explore various avenues for generating income from their online activities.
With Monetization Manager, users can seamlessly integrate ads, sponsorships, fan subscriptions, and other revenue streams into their content. This tool not only empowers users to capitalize on their online presence but also offers better control over monetization options and performance tracking.
Why Upgrade to Monetization Manager?
The decision to upgrade to Monetization Manager offers an array of benefits that extend beyond financial gain. This upgrade enhances your engagement by giving viewers a clear path to interact with your content. 
Furthermore, it allows you to guide users towards specific actions that align with your objectives, such as driving traffic to your website, increasing sign-ups, or encouraging purchases.
The upgrade provides a seamless and convenient way for both creators and businesses to build a stronger online presence.
Step-by-Step Guide
Step 1: Go to https://business.facebook.com/pub/upgrade?source=help
Choose which apps and sites to move to Monetization Manager. You can also select "Can't see your apps and sites?" if you are having trouble viewing the apps and sites for which you have an administrative role.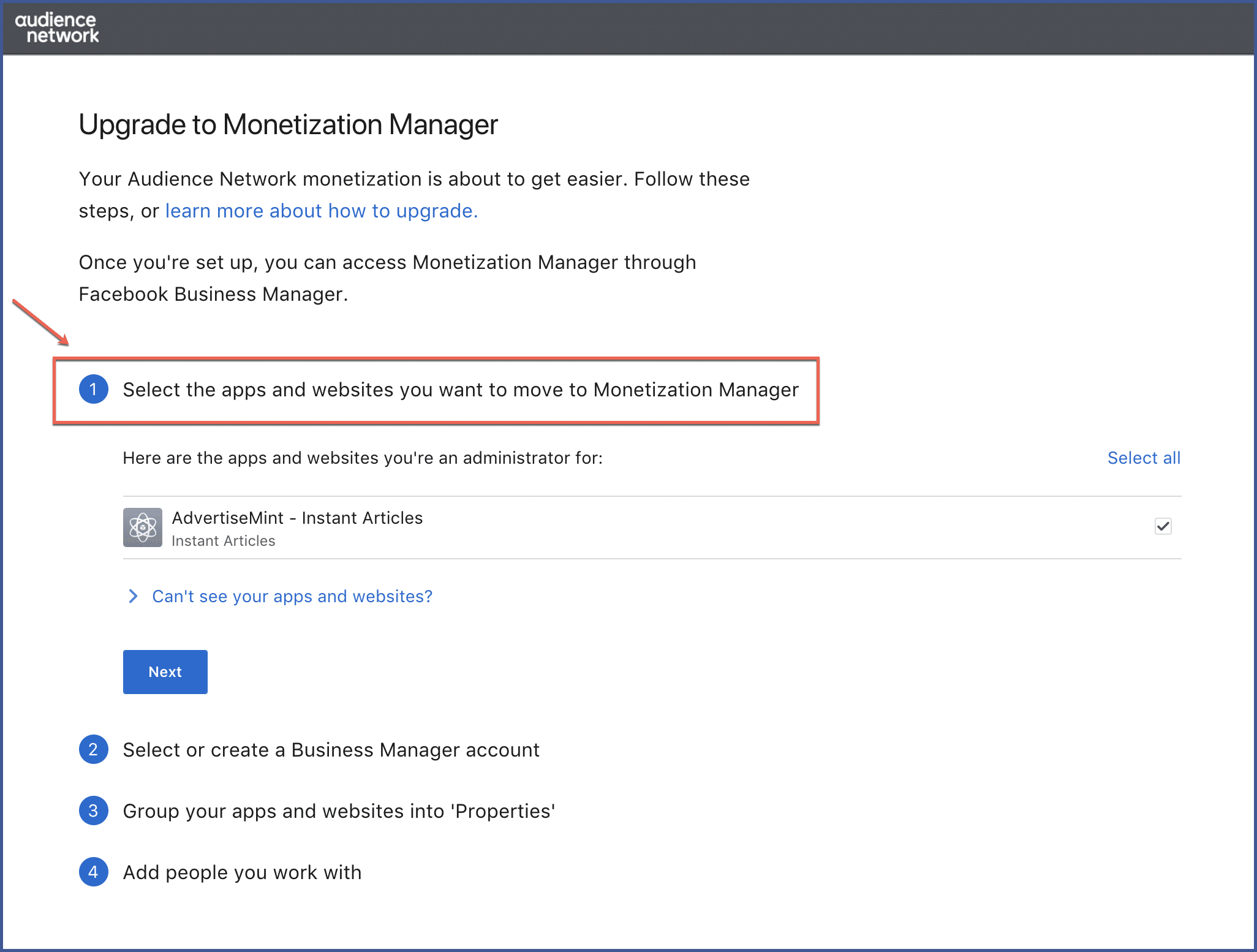 Step 2: Select the Business Manager account to which you want to migrate your selected apps and sites. You can also choose to create a new one.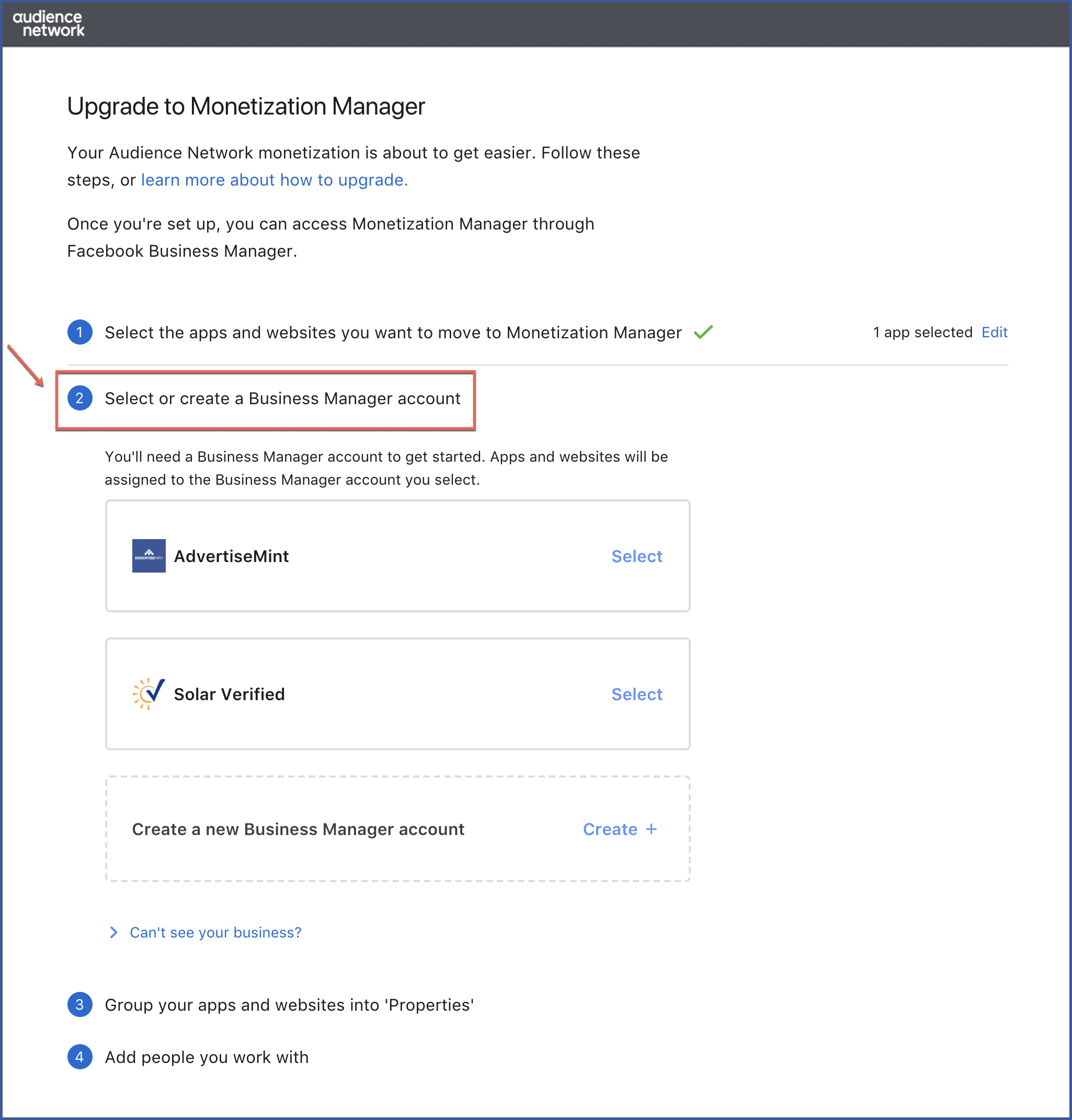 Step 3: Group your selected apps and sites into a property by selecting "Create My Properties." Properties are helpful when you want to organize the apps and sites by product or brand.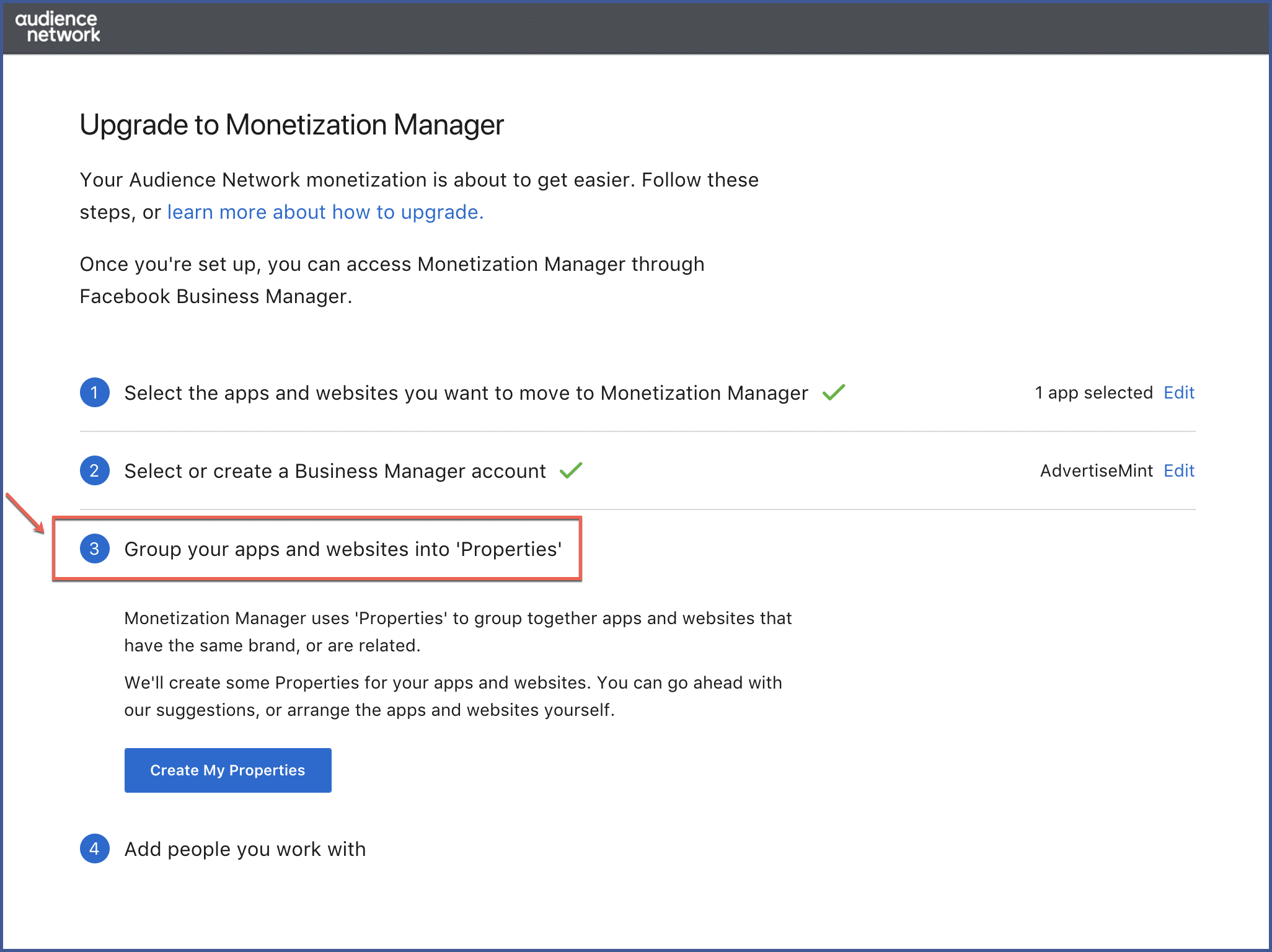 A few notes about Properties:
Only one platform entry can be used for each Property (e.g., iOS, Android, web domain).
You can change the default name of a Property by selecting "Edit name" next to the name.
You can drag and drop apps between Properties, but only when restrictions for platforms per property are met.
Step 4: Add other administrators by entering their email addresses and sending an invite to join your Business Manager account.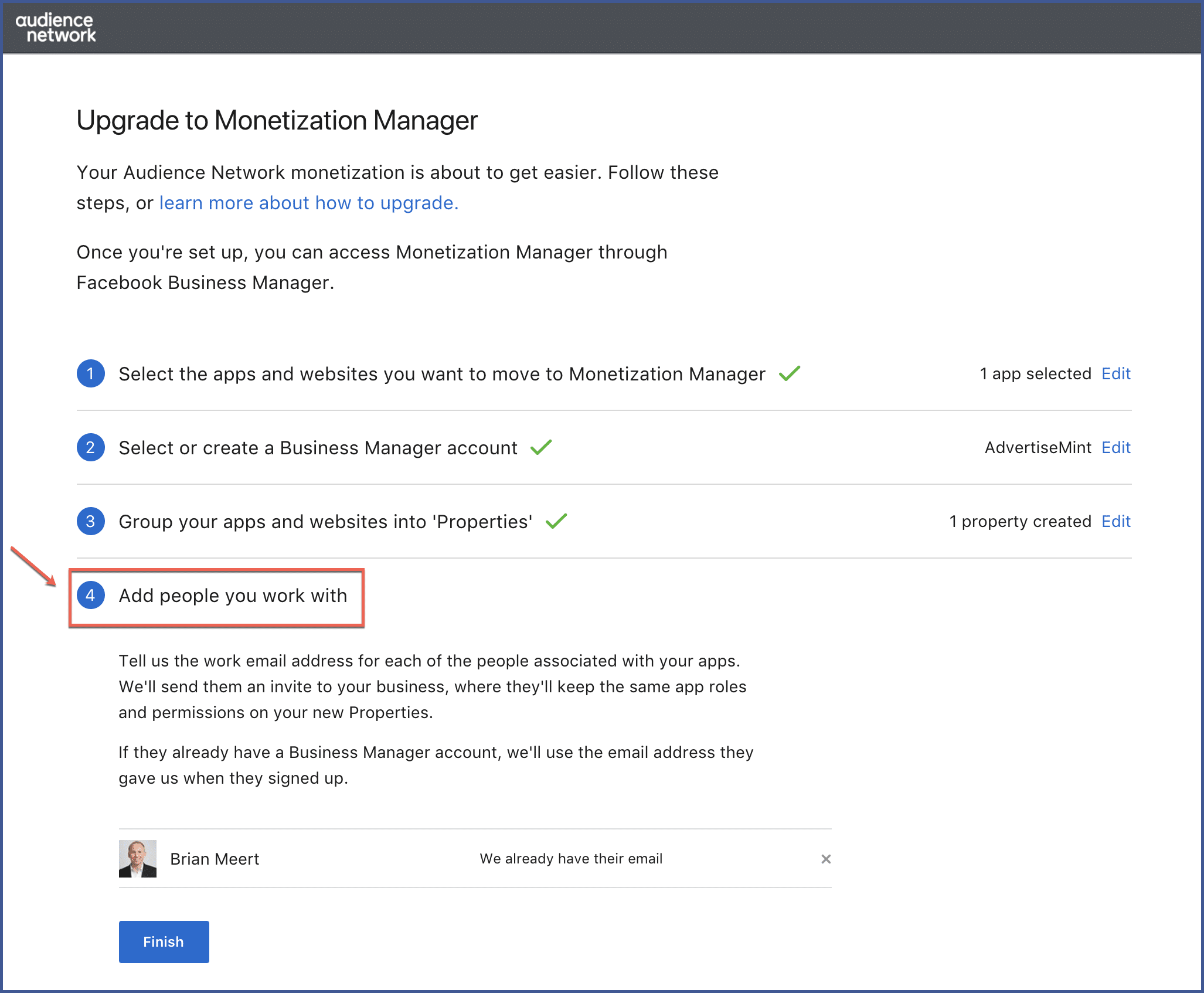 Step 5: Click "Finish."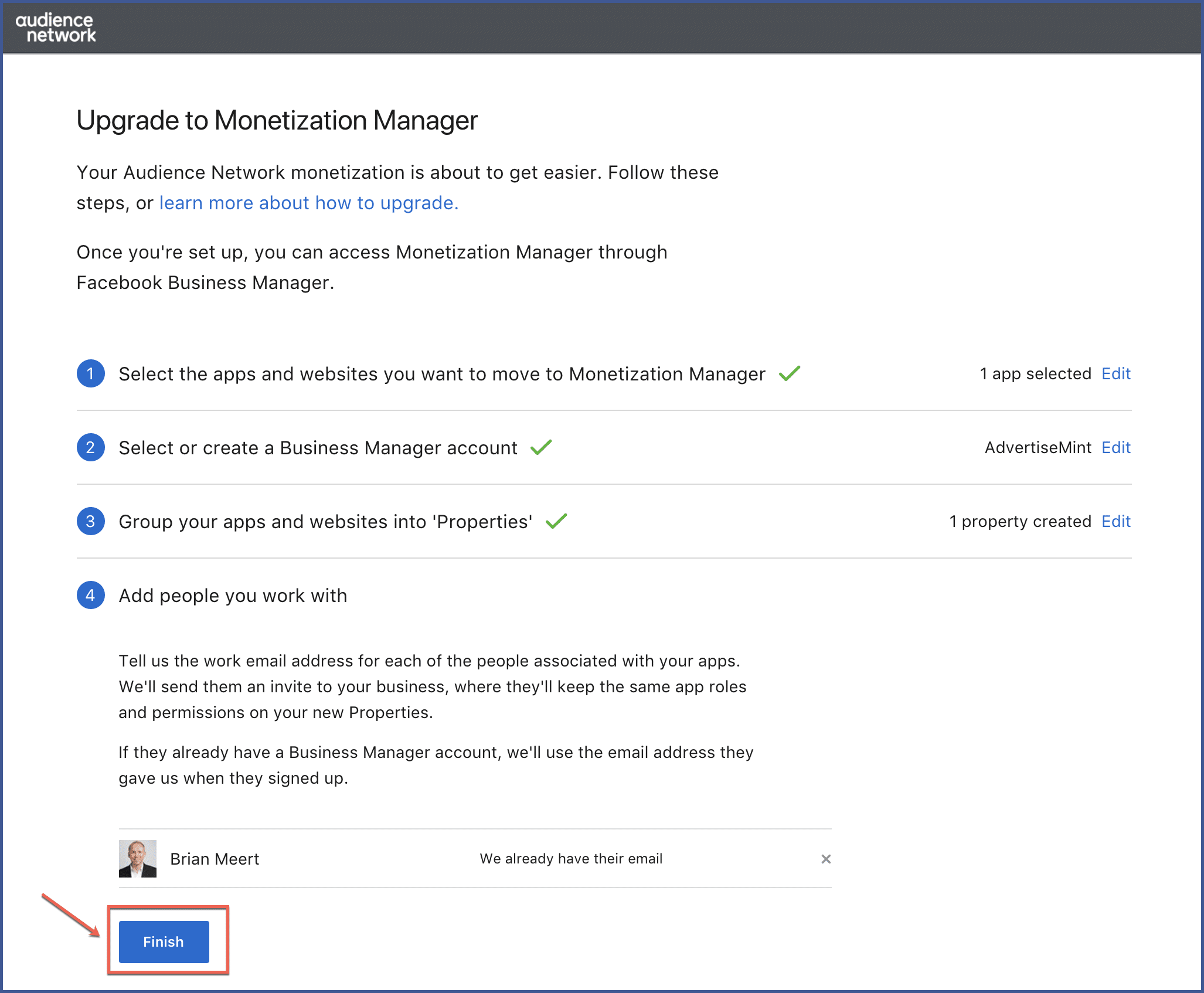 With the Monetization Manager upgrade, you can manage and create new Ad Spaces, ad placements, etc. You will enjoy the benefits of deeper reporting, advanced optimization tools, and simplified management of apps and sites.
Your Monetization Manager will look something like this: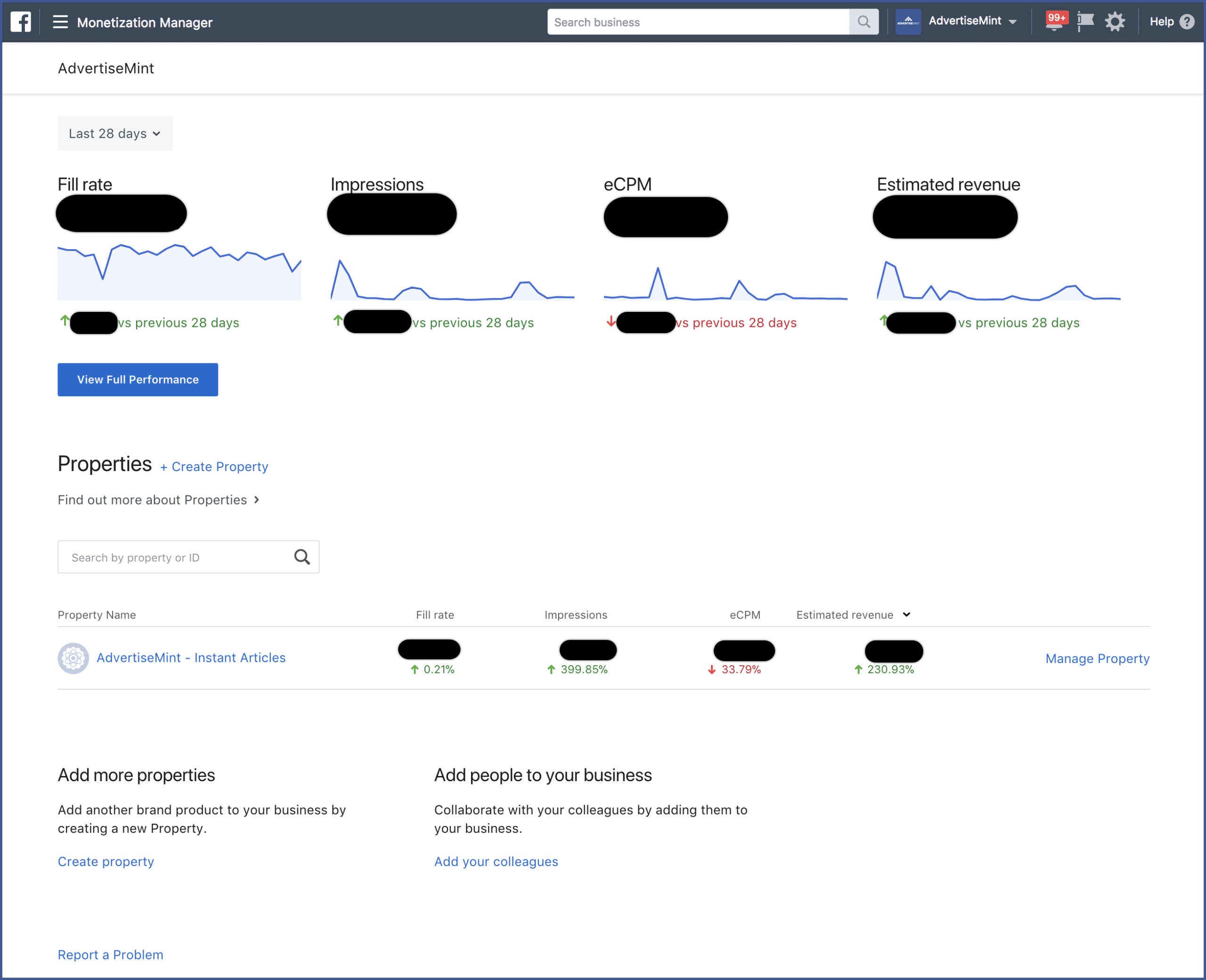 If you do not yet have one, learn how to create a Business Manager account.
Eligibility criteria for upgrading to Facebook Monetization Manager
The eligibility criteria for upgrading to Facebook Monetization Manager encompass several factors that creators and businesses need to meet. While specific criteria may evolve over time, the common eligibility requirements often include:
Follower Count:

 A minimum of 500 followers on your Facebook Page is typically required.

Content Guidelines:

 Your content must adhere to Facebook's community standards, ensuring it doesn't violate any guidelines related to prohibited content, hate speech, or harmful material.

Geographical Restrictions:

 Some features, including Monetization Manager, may be limited to specific geographical regions or countries due to regulatory and operational considerations.

Account Standing:

 Maintaining a positive account standing is crucial. Your account should not have any violations or penalties that could hinder the upgrade process.

Monetization Compliance:

 If you've previously used monetization features, ensuring compliance with monetization policies is essential. Any violations may impact your eligibility.

Engagement and Authenticity:

 Facebook may consider the engagement and authenticity of your content, ensuring that your followers and interactions are genuine.
Monetization Options
Monetization Manager on Facebook offers a range of options for users to generate income from their content. These monetization options provide creators and businesses with diverse ways to engage their audience and earn revenue. Some key monetization options available within Monetization Manager are mentioned below.
Ad Revenue
Creators can integrate ads into their videos, enabling them to earn a share of the revenue generated from ad placements within their content.
Branded Content
Collaborate with brands and create sponsored content that resonates with your audience. This option allows you to showcase products or services while earning from brand partnerships.
Fan Subscriptions
Offer premium content to your most dedicated followers by enabling fan subscriptions. Subscribers gain access to exclusive content, and you receive a monthly subscription fee.
Paid Online Events
Host virtual events, workshops, or classes that viewers can attend for a fee. This option is particularly useful for creators with specialized knowledge or skills to share.
Ad Breaks
Insert short ad breaks during longer videos, allowing you to monetize your engaging content while providing value to your viewers.
In-Stream Ads for Live Content
Monetize your live broadcasts by incorporating in-stream ads. This option rewards you for providing live content that attracts viewers and engagement.
Commerce Manager
Connect your online shop to Monetization Manager and tag products in your videos. This option seamlessly integrates e-commerce with your content.
Turning Content into Income
Upgrading to Monetization Manager on Facebook represents an opportunity to transform your online presence into a source of income. Beyond the financial gains, it empowers you to engage with your audience more effectively and direct their actions toward your business objectives.
FAQs
What is Monetization Manager?
Facebook Monetization Manager is a tool that allows Facebook Page owners to control how their pages are monetized. It gives page owners more control over their ads, access to more ad formats, and the ability to set their own ad rates.
Can I upgrade to Monetization Manager if I have a small following? 
Yes, while certain eligibility criteria exist, it's worth exploring the options available even if you have a smaller following. Focus on producing valuable content that resonates with your audience to maximize engagement.
How long does the review process take?
The review process duration varies, and Facebook will notify you of the outcome. Patience is key during this stage.
Can I change my monetization options after upgrading?
Absolutely. Monetization Manager offers flexibility, allowing you to adjust your strategy as your content and audience evolve.
Will upgrading impact my existing content?
Upgrading to Monetization Manager doesn't directly impact your existing content. However, consider aligning your future content with your chosen monetization options for better results.