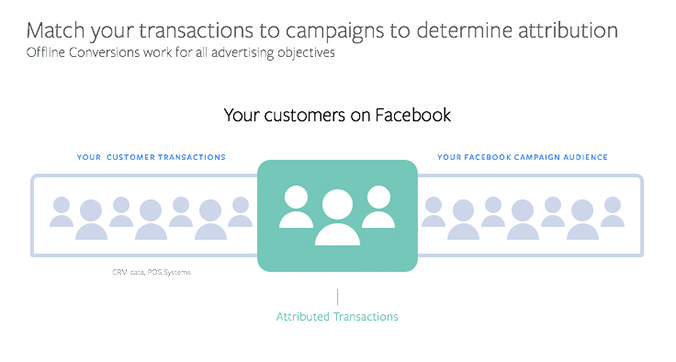 Offline Conversion is Facebook's solution for marketers who want to discover the underlying reasons consumers choose a product or service through Lead Ads. Determining what is working and driving initial interest allows marketers to optimize lead ads that consumers respond most to.
Offline Conversion allows you to connect your CRM, point of sale (POS) or call center systems to Facebook ad campaigns. Facebook Offline Conversion offers three methods for connecting to your CRM.
1. Upload the Outcome of Your Leads to Facebook's Native Offline Event Manager
Step 1: Using your administrator, advertiser, or analyst access to the account, select your business in Business Manager.
Step 2: Go to the menu and select "Offline Events."

Step 3: Choose the desired offline event (Purchase, Lead, Other, ViewContent, Search, AddToCart, AddToWishList, InitiateCheckout, AddPaymentInfo, or CompleteRegistration). Then click "Upload Offline Events."
Step 4: Choose "Upload File" and select a .csv or .txt file to upload. When you are finished with the upload, select "Next."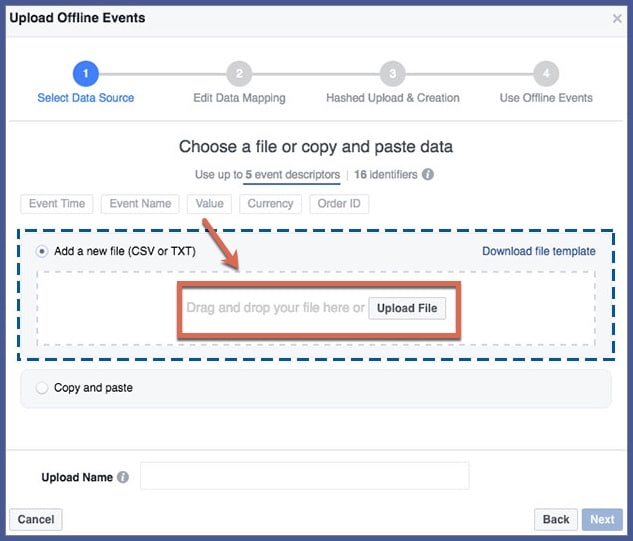 Step 5: Edit your data mapping according to identifiers and data types.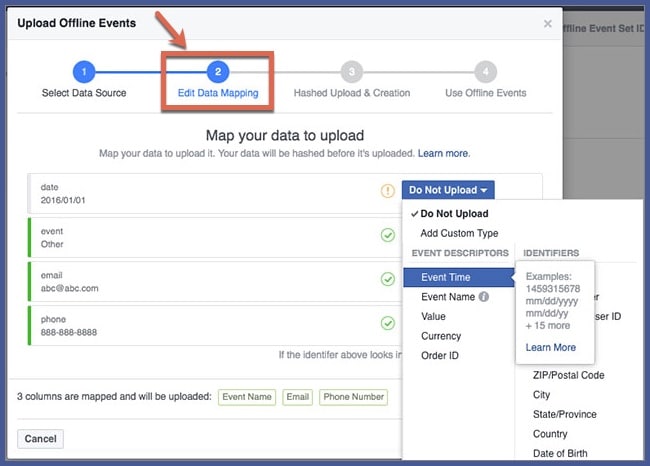 Step 6: Select "Upload" and wait until your upload is complete.
2. Easy Connection with Existing Providers
CRM providers such as Salesforce or Marketo already have a connection with Offline Conversion and Lead Ads. Seamless connection between additional 750 CRM systems such as MailChimp can also be achieved if Zapier is your provider.
Learn more about Facebook's Offline Events.